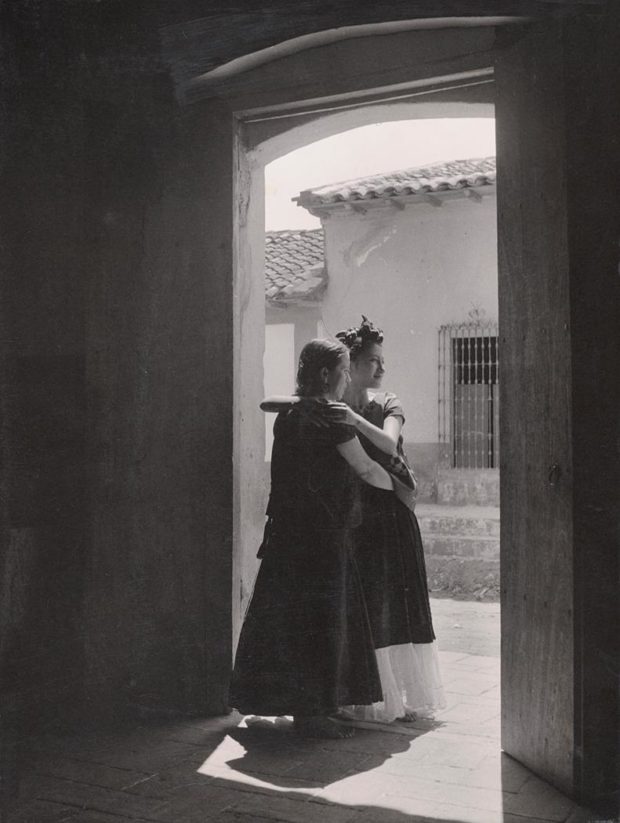 La visitacion, ca. 1934, printed 1971. Brooklyn Museum.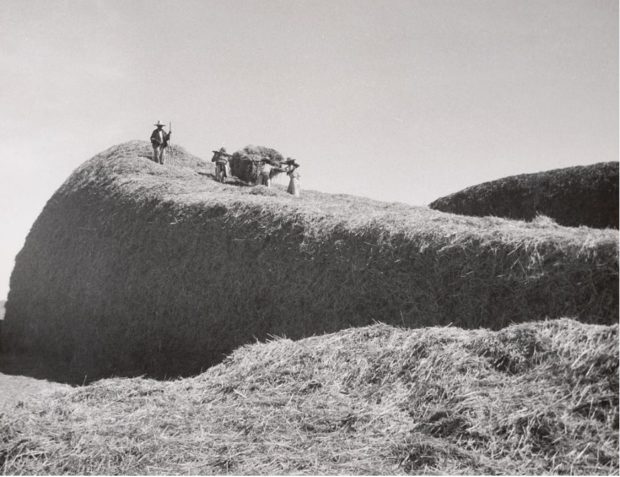 Los almiares (Labores), ca. 1940.
Lola Álvarez Bravo (1903-1993) was a singular figure in twentieth-century art, a woman whose independence defined the spirit of the era. "I had a strange need for something and I didn't know what it was. I was in intense rebellion against certain things that they thought I should do because I was a 'little woman' and a 'young lady,'" Álvarez Bravo told Olivier Debroise for Sin título [Biography of Lola Álvarez Bravo] in 1979.
"They thought I would respond to a predetermined social plan. But I felt a strange rebelliousness. I wanted to be something. . . . It was an internal rebellion."
That something propelled her to tremendous heights, with a career that spans more than half a century as an artist, curator, activist, and educator. As one of the few leading women artists in Mexico during the post-revolutionary renaissance, Álvarez Bravo would become an integral figure in a coterie that included Frida Kahlo, Diego Rivera, and David Alfaro Siqueiros.
Like her contemporaries, Álvarez Bravo blazed her own trail, capturing the spirit of the times in her photojournalism, commercial and portrait work. Now, her legacy comes alive in Picturing Mexico, a magnificent exhibition photographs at the Pulitzer Arts Foundation in St. Louis, MO, from September 14, 2018 – February 16, 2019. The exhibition, accompanied by a catalogue of the same name from Yale University Press, to be released November 27.
Born Dolores Martinez de Anda in Jalisco, Mexico, in 1903, Álvarez Bravo was an orphan by the age of seven years old. At the age of 13, she moved to Mexico City to live with her older half-brother. She befriended Manuel Álvarez Bravo; they wed in 1925 then moved to Oaxaca. Here, Lola took up photography. She returned to Mexico City in 1927, had a son, and opened an art gallery in their home.
Over the next decade, Álvarez Bravo would come into her own, meeting artists such as Tina Modotti, Paul Strand, and Henri Cartier-Bresson; and writers and intellectuals such as Carlos Pellicer and Xavier Villaurrutia. When Modotti was deported in 1930, the Álvarez Bravos acquired the Italian artist's 8×10 and Graflex cameras. Lola used both, and came to prefer the handheld Graflex, which allowed for increased mobility.
In 1934, Álvarez Bravo left her husband but kept his name, and set about on a course to build a spectacular career. She rented the apartment of close friend, the painter María Izquierdo (recently estranged from the painter Rufino Tamayo), and began her professional practice as a photojournalist while teaching art in elementary schools under the newly established Secretaría de Educación Pública (Ministry of Public Education).
In a conversation with Debroise, published in Mexican Suite: A History of Photography in Mexico (University of Texas Press, 2001), Álvarez Bravo described herself as "the only woman that ran around the streets with a camera, at sports events and the Independence Day parades, and all the reporters made fun of me. That's how I got to be tough."
She had previously told Debroise for Sin titulo in 1979, "I had to learn to abstract myself from everything around me except what I was photographing. . . . I learned to become aggressive and find words to defend myself. Once when I was up on one of those towers that they use to extract petroleum, some workers came by and stood there watching me merrily. So immediately when I came down I walked toward them, looking through my camera as if I were taking pictures, and suddenly I asked them: 'Hey, do you work here? Then why don't you respect a woman who is working also?' And they blushed and apologized."
Álvarez Bravo first began exhibiting her personal photographs in 1931 at the Galería de Arte del Museo Cívíco. Her work first arrived in the United States in 1943 with Mexican Art Today at the Philadelphia Museum of Art. In 1955, her photograph, Entierro en Yalalag was included in the touring exhibition The Family of Man, curated by Edward Steichen for the Museum of Modern Art in New York, which had an estimated nine million viewers.
Throughout her career, Álvarez Bravo has been recognized for the brilliance of her work, one that combined the humble salt and earth spirit of country life with a quintessential Mexican sensibility that is at once warm and welcoming, majestic and mystical, sensuous and spiritual. In the photographs of Álvarez Bravo, we embrace the temporal possibilities of the physical world, perfectly aware this is just a moment in passing between friends, lovers, and strangers alike.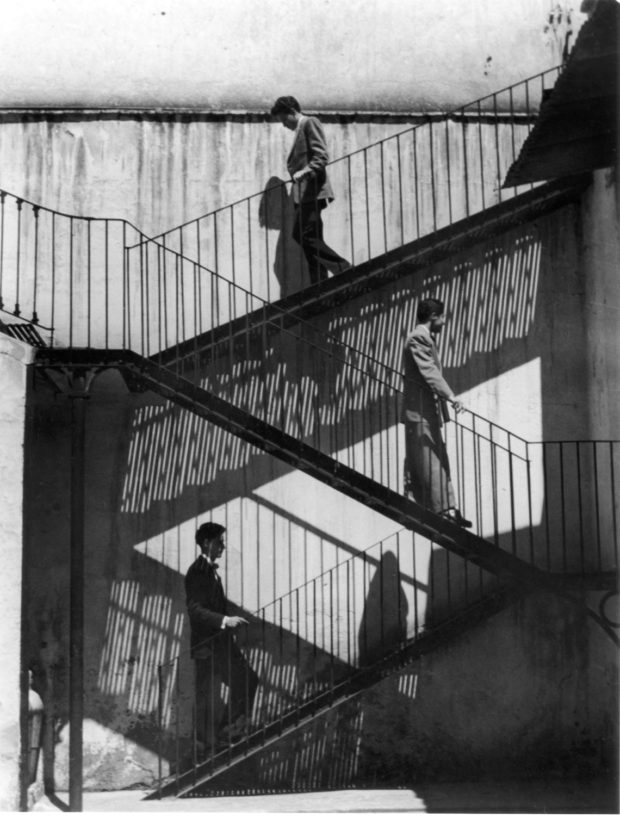 Unos suben y otros bajan, ca. 1940.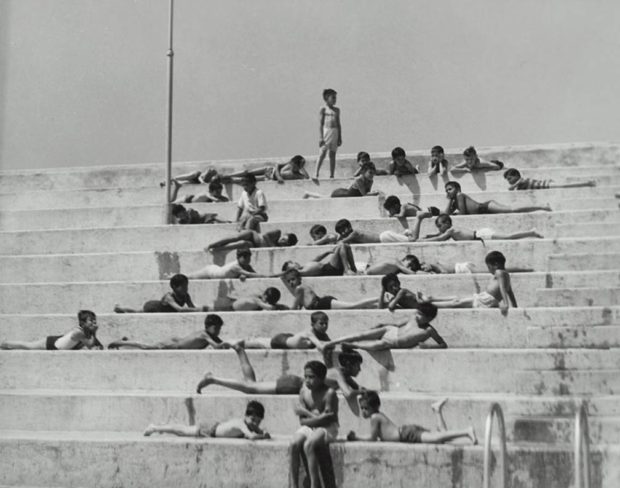 El bano, 1930s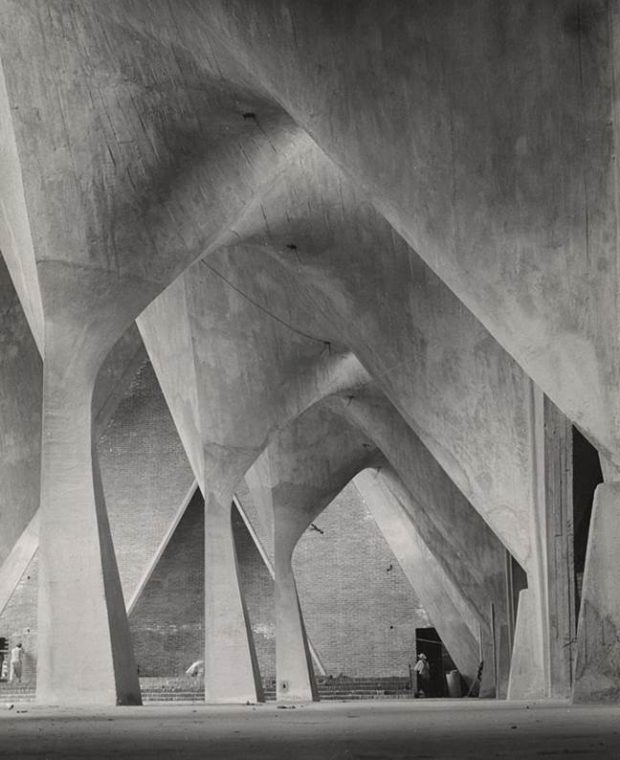 Untitled, 1954.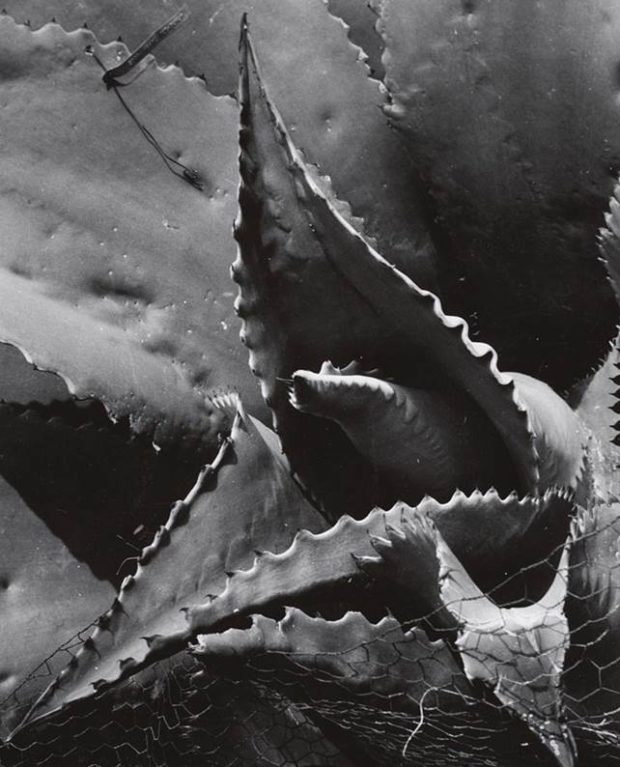 Sexo vegetal, ca. 1948.
All images: © 1995 Center for Creative Photography, The University of Arizona Foundation

Discover More