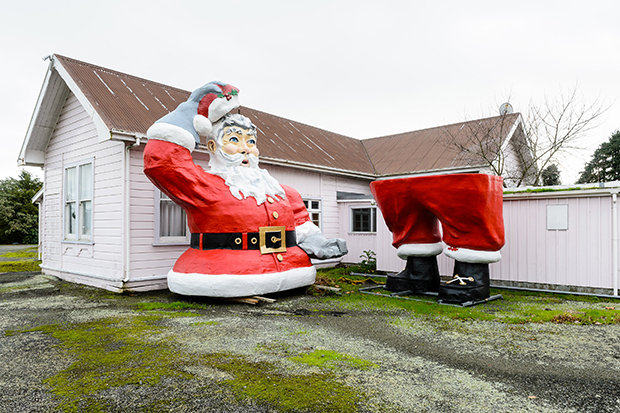 Santa © Mark Coote (@markcoote). Photographer Mark Coote has previously participated in The Print Swap.
The Print Swap, Feature Shoot's worldwide photo-sharing project, is coming to Williamsburg, Brooklyn for the holidays! Our third-ever Print Swap exhibition will take place at ROOT Studios on the evening of December 7th, 2017. All images submitted to The Print Swap between now and November 28th, 2017 will be eligible for the show and holiday party. There will be giveaways, plenty of wine, and some fun surprises for all.
As always, photographers of all backgrounds are welcome to submit images via Instagram using the hashtag #theprintswap. We also accept submissions emailed to [email protected] Images included in The Print Swap are printed professionally and mailed to participating artists all over the world. Prints are sent out randomly, so it's always a fun surprise to see who gets whose print. So far, we'd had participating photographers from all over the United States, Asia, Australia, and Europe. It's free to submit, but selected photographers pay a fee of $40 per image to be included, which covers printing and shipping.
Gabriela Landazuri, Photo Editor at The Huffington Post, will be curating the holiday exhibition and selecting approximately 40 images from The Print Swap to display at ROOT. Only newly submitted pictures will be considered for the show, but photographers who have participated in the swap are more than welcome to submit again. Everyone who submits to The Print Swap and is selected to participate will be invited to the show.
While The Print Swap is ongoing and there is no deadline to submit images, the deadline for work to be considered for this exhibition is November 28th, 2017. Learn more at www.theprintswap.com and follow along at @theprintswap on Instagram for updates. And be sure to check out the current Print Swap exhibition at Black Eye Gallery in Sydney, Australia.
Discover More