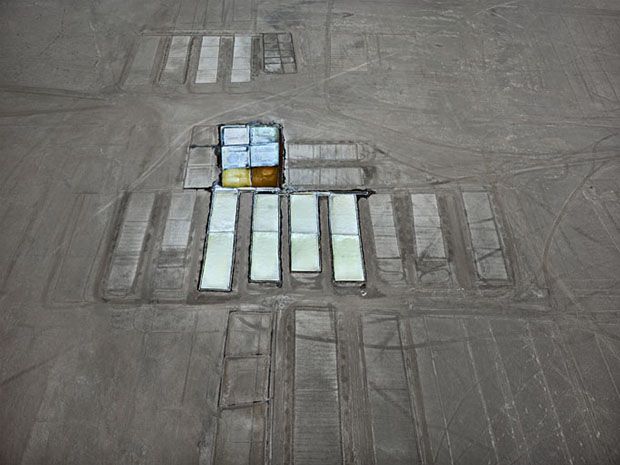 Canadian photographer Edward Burtynsky describes the terrain of the Little Rann of Kutch in Gujarat, India, as "scorched," "cracked," and "parched." The Guardian's Oliver Wainwright compares it to cat litter. Between October and June of every year, the Agariya people live along the salt pans, harvesting salt in temperatures so extreme they must work barefoot.
Burtynsky created the 31 photographs in Salt Pans over ten days in the Little Rann of Kutch. He was there in April of 2016, towards the end of salt production season, which runs from October through June each year. He documented the well-worn land by helicopter, hovering several hundred feet above the ground.
The sun in the area is brutal—the Agariya workers can develop skin lesions from the reflections alone— but the heat isn't the only thing that's ravaged the earth. The industry has persisted here for four centuries; pans, wells, and vehicle tracks have carved the place into something unfamiliar. In other words, we humans have turned our own planet into something alien.
"The last great extinction was when the dinosaurs disappeared after the planet was struck by a meteor," the artist said in conversation with The Telegraph's Alastair Sooke, "But the next great extinction is about to occur – and we are the equivalent of the meteor impact."
Salt pans, of course, are just some of the industrial systems Burtynsky has photographed over the last four decades. Landscape photography is traditionally rooted in romance, but Burtynsky has never been one for sentimentality. His earth is not vast and untouched; it's stained, polluted, and contaminated.
Of course, there is beauty to be found in Burtynsky's images. He's been long been influenced by the abstract expressionists and what he calls the "all-over" quality of their paintings. His pictures, unlike the actual landscape, are flat and geometric. There's no beginning and no end.
As for the salt pans themselves, they won't be around forever. The Agariya people are in debt; the market value of the salt has decreased. The Forest Department has realized the environmental threat, and more than a decade ago, the workers received an eviction notice. Burtynsky believes the pans "will likely dissolve over time."
Science sits at the heart of Burtynsky's work, but it's hard not to see something almost biblical in Salt Pans. Maybe the salt pans will vanish tomorrow, but if we're truly in the middle of the "next great extinction," surely they aren't the only sites that will soon be wiped off the face of the earth.
Salt Pans is published by Steidl. Find it here.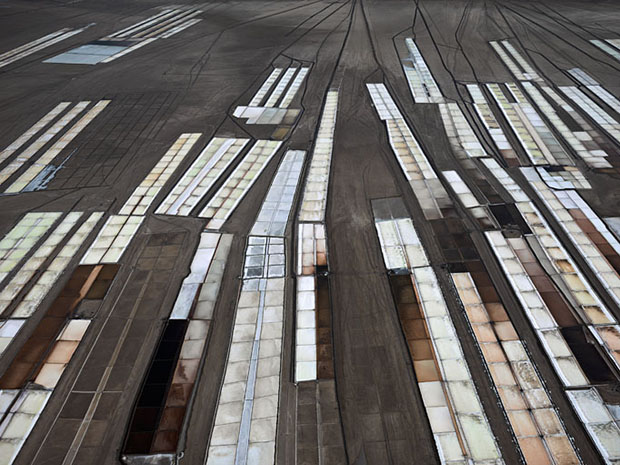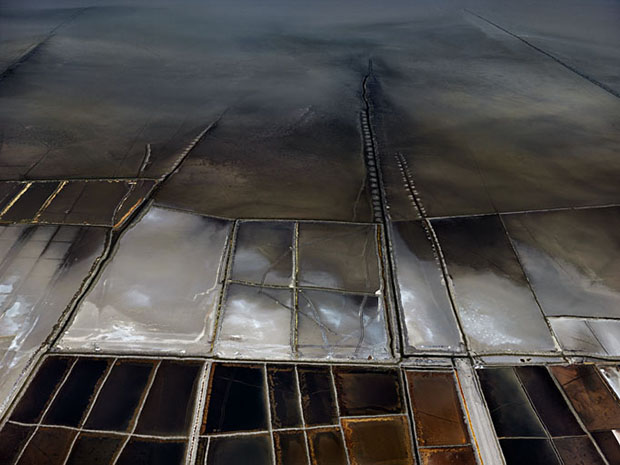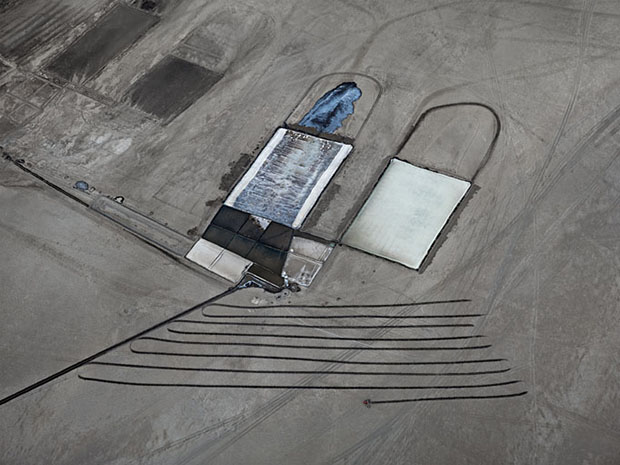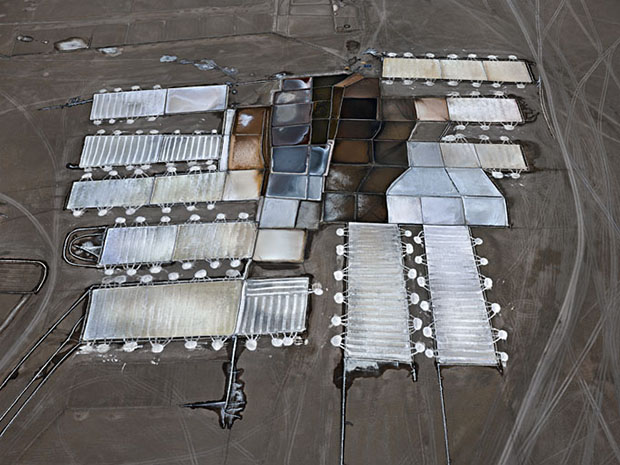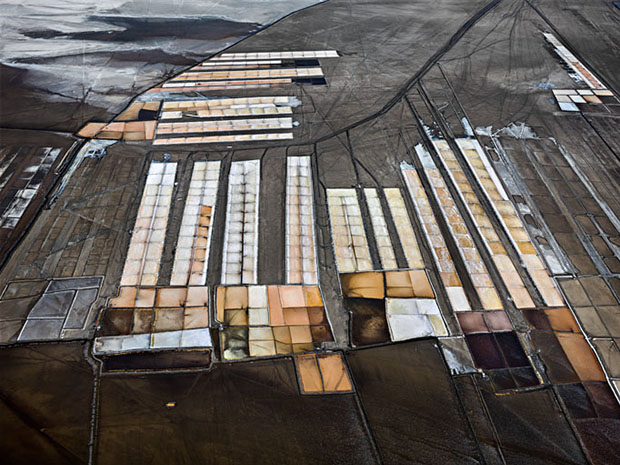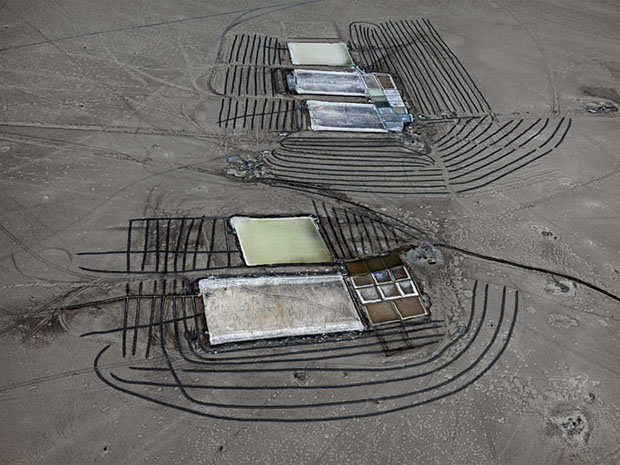 All images © Edward Burtynsky
Discover More