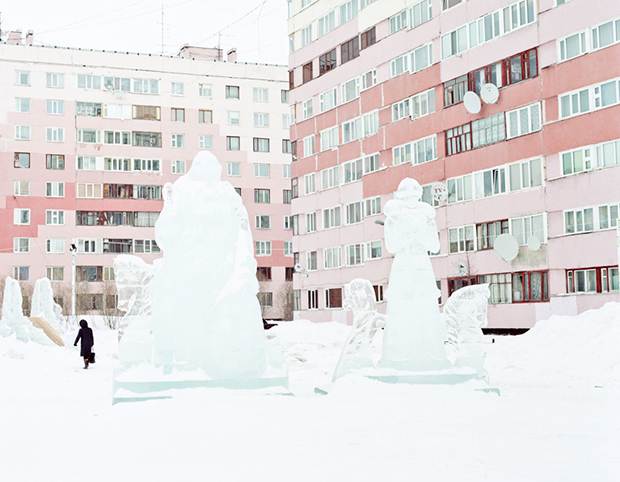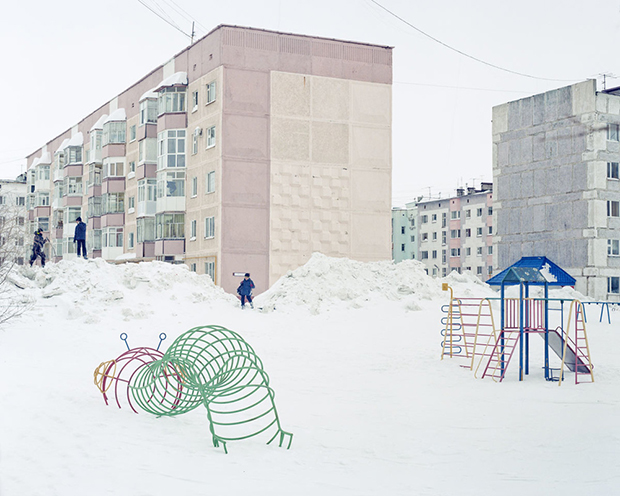 In 1985, the parents of Barcelona-based photographer Yanina Shevchenko made their home in Novy Urengoy in Western Siberia, then under control of the USSR. Her earliest memories were made in this frozen city, where temperatures plummet -50 degrees Celsius, and she left it all behind as a five-year-old child, not return until nearly a quarter-century later.
Just ten years before the family arrived, Novy Urengoy was founded, and with its establishment came the promise of prosperity. Nearby wealth of natural gas lied untapped in the Urengoy field, where more than one billion cubic meters of gas would be extracted by time the photographer was born. Her father worked as an engineer for a preeminent gas corporation. Since the day they relocated to the south of Russia, Shevchenko longed to revisit to the place of her origin.
She made her trip last April, with her elder brother in toe. Being three and half years older, he was able to recall more of their shared time there, and they stayed with old family friends, spending their days walking through old haunts.
While Welcome to the gas capitol of Russia began with the intention of being autobiographical, Shevchenko noticed that more and more, she was drawn to the city at present and to the people who lived there now. Still, there's a nostalgia that runs throughout her images, and a sense that something lost has now been found. Says the artist, "I believe that not a lot of cities in Russia can be described as safe and peaceful, yet those were the main feelings that Novy Urengoy arose in me."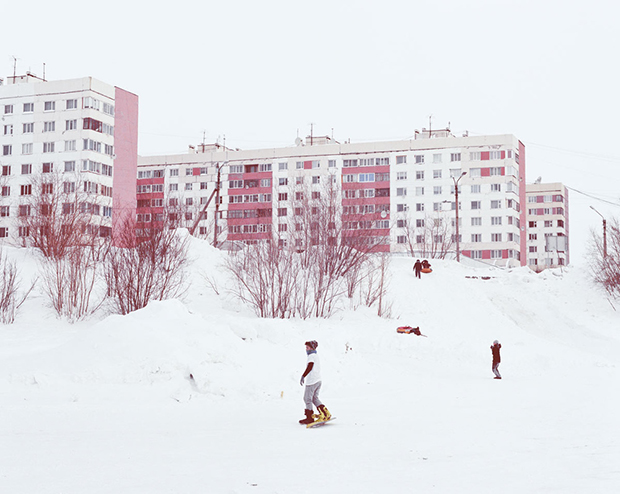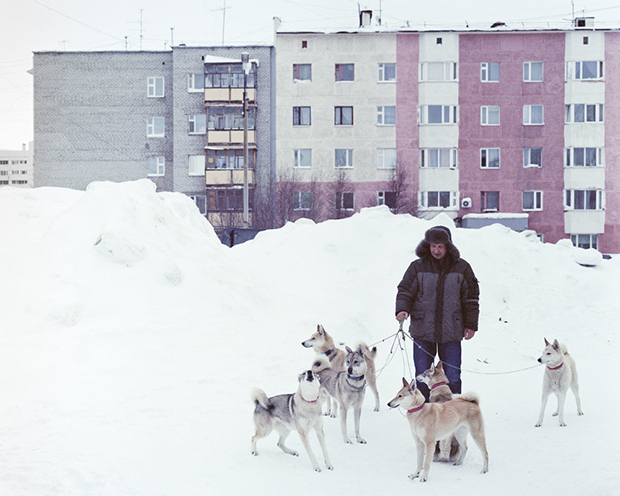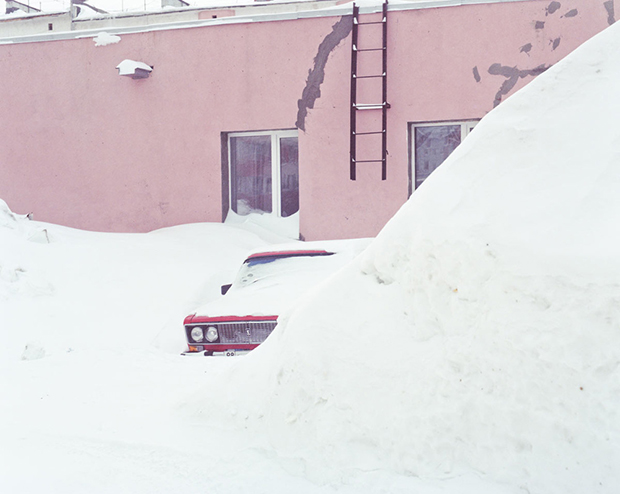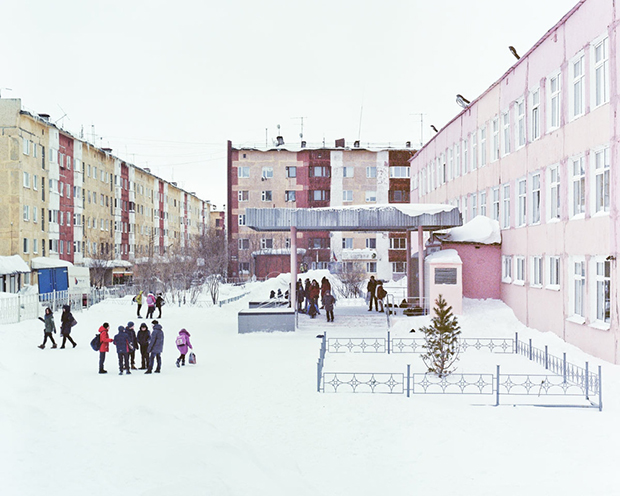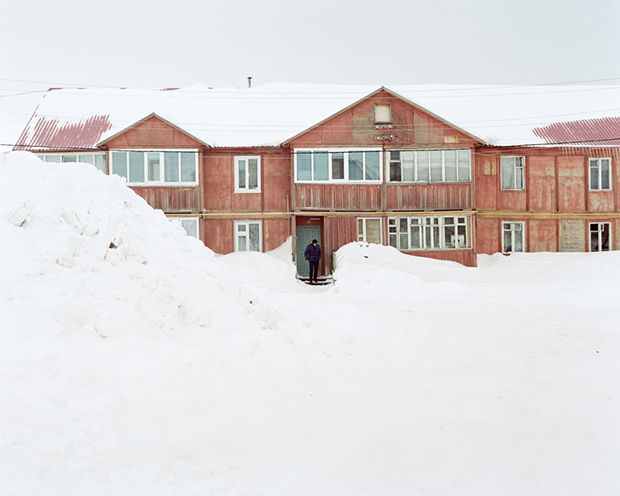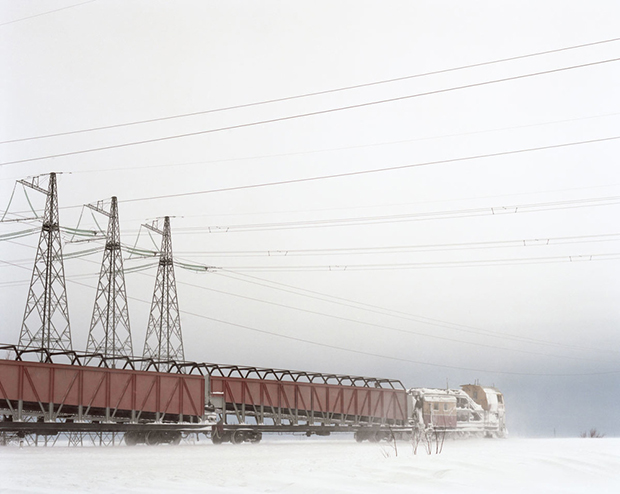 All images © Yanina Shevchenko
Discover More