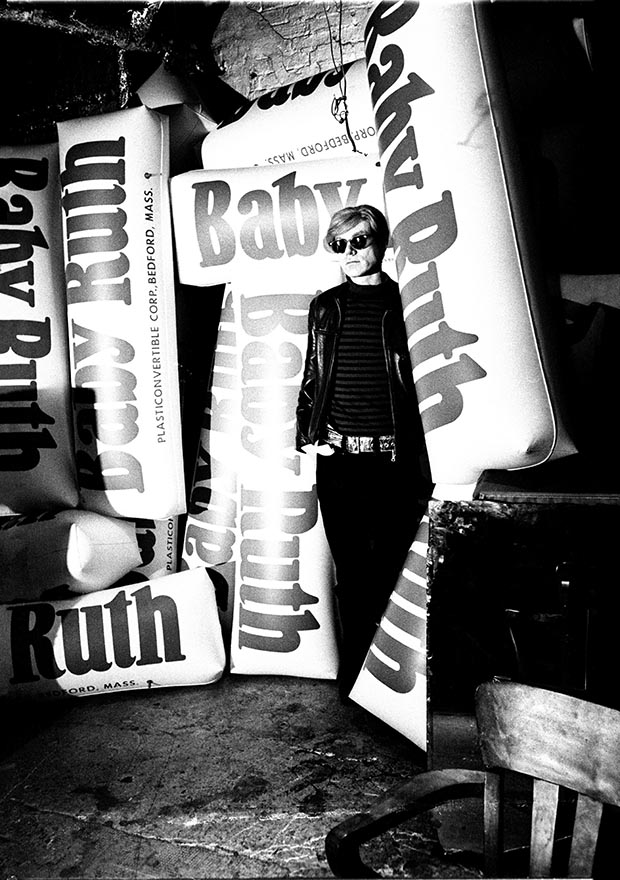 Andy Warhol with giant Baby Ruth bars, 1966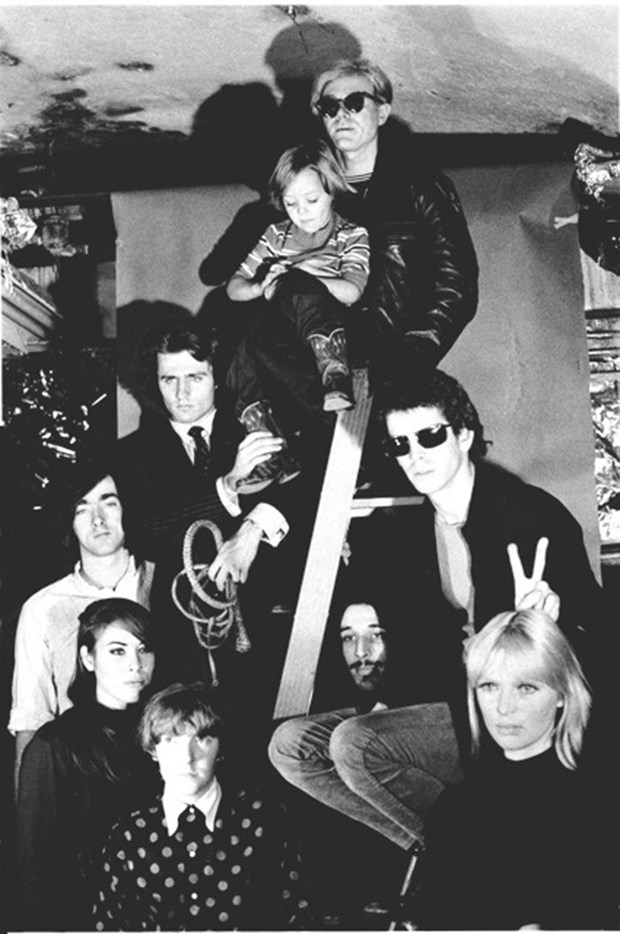 Andy Warhol with The Velvet Underground, Nico's son Ari Delon, Mary Wronov, and Gerald Malanga, 1966
"I was sort of like Andy's boyfriend," says Warhol Factory photographer, manager, and sometime bodyguard Billy Name (née William Linich) of his intimate friendship and collaboration with the Pop Art personality. Name's position in Warhol's life and work, however, eclipsed the boundaries of an ordinary on-again-off-again romance, and his recent book, Billy Name: The Silver Age, is an ode The Factory, to its manifold guests, and to the sterling world the two of them created together.
Warhol first met Linich when the latter worked a part-time waiter at the trendy Manhattan restaurant Serendipity 3, but The Factory they were to share wasn't conceived until Warhol visited one of Linich's famous haircutting parties, where he offered free trims to all willing participants. Linich's apartment was done all in silver, its surfaces finished with tin foil, spray paint, and broken mirrors.
Andy, enchanted with the futuristic vibe of Linich's home, promptly invited him to redo his own studio at 231 East 47th Street; in order to complete the job of coating every inch of the place in silver, the then-lighting designer moved into Warhol's closet, where he ultimately stayed for several years. With Linich, The Factory was built, and with it, he received a new signature: Billy Name.
Name became a photographer when Warhol gifted him 35-mm Honeywell Pentax; without any formal training, save for a brief camera manual, he built a darkroom for himself in the bathroom, where he soon found himself developing hundreds of frames of The Factory, of Warhol's work, and of their friends: Lou Reed and the rest of The Velvet Underground, Edie Sedgwick, Bob Dylan, and countless others. The silver fortress was not only Name's playground but a world of its own, where geniuses took drugs, made work, or sat hushed in the corner, as Name once did with Sedgwick, discussing the wonders of the cosmos.
Name worked for hours on his photographs, poking his nose out to snap whatever scene was unfolding on any given night. When Warhol moved The Factory to its Union Square location in 1968, the photographer secluded himself within the darkroom, welcoming friends for occasional visits but mostly spending time alone listening to the opera music of soprano Maria Callas. In this same year, he would hold Andy as he bled out from the gunshot wounds inflicted by Valerie Solanas, who made an unsuccessful attempt on Warhol's life.
Two years after, as Glenn O'Brien recounts in his introduction to the book, Name would leave with a brief note to his dear friend: "Andy, I am not here anymore but I am fine. Love, Billy." Four decades since his departure, Name, seventy-five, joined his agent Dagon James in returning to The Factory, a place he called home for six years, in pictures. Illustrating his images are passages from the artist himself, from Warhol, Brigid Berlin, Gerard Malanga, Bibbe Hansen, Robert Heide, Danny Fields, Mary Woronov, Lou Reed, John Cale, and more, each bringing with them anecdotes that never left.
Name dedicates the book to his friends: Lou Reed and Andy Warhol. Billy Name: The Silver Age is available through Reel Art Press.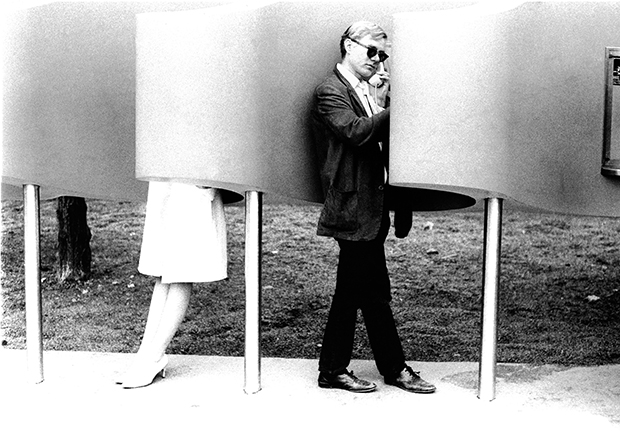 Andy Warhol on payphone at World's Fair, 1964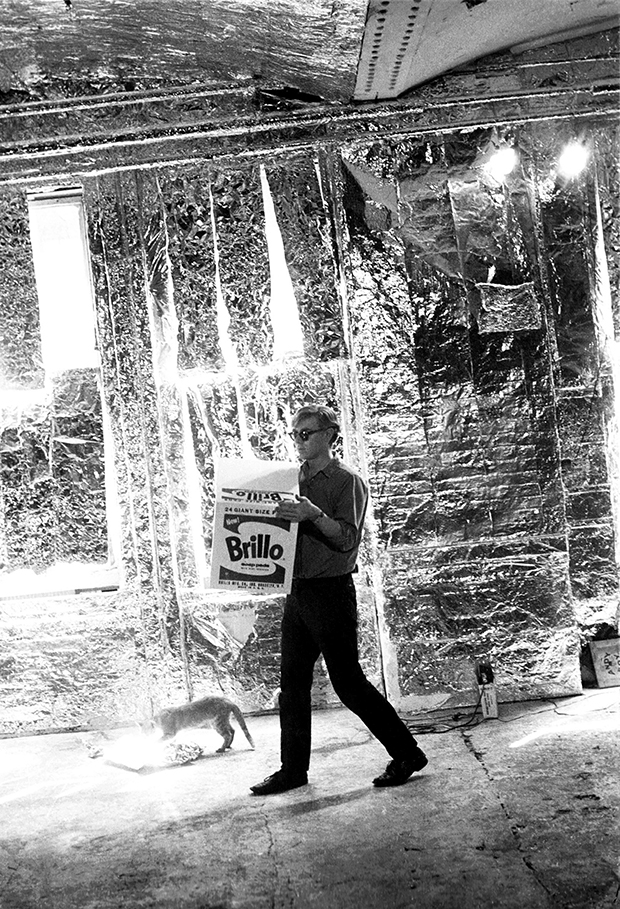 Andy Warhol carrying a Brillo Box sculpture with Billy Name's cat Ruby at the Factory.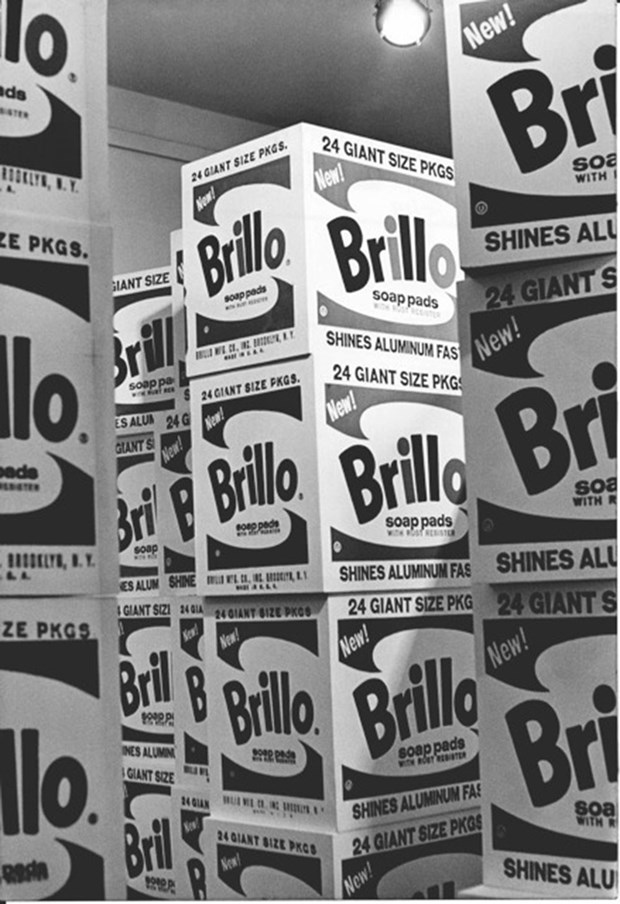 Brillo boxes at the Stable gallery, 1964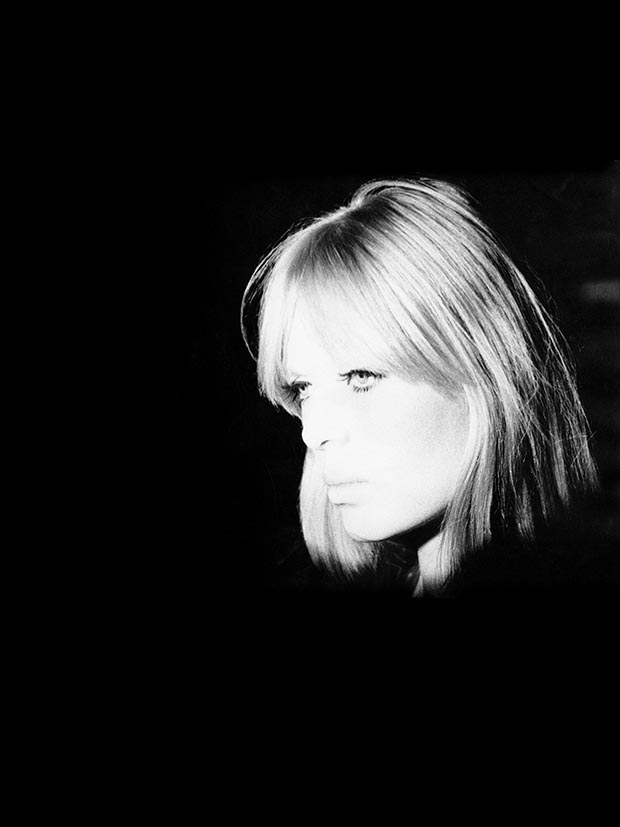 Nico Chelsea Girl, 1967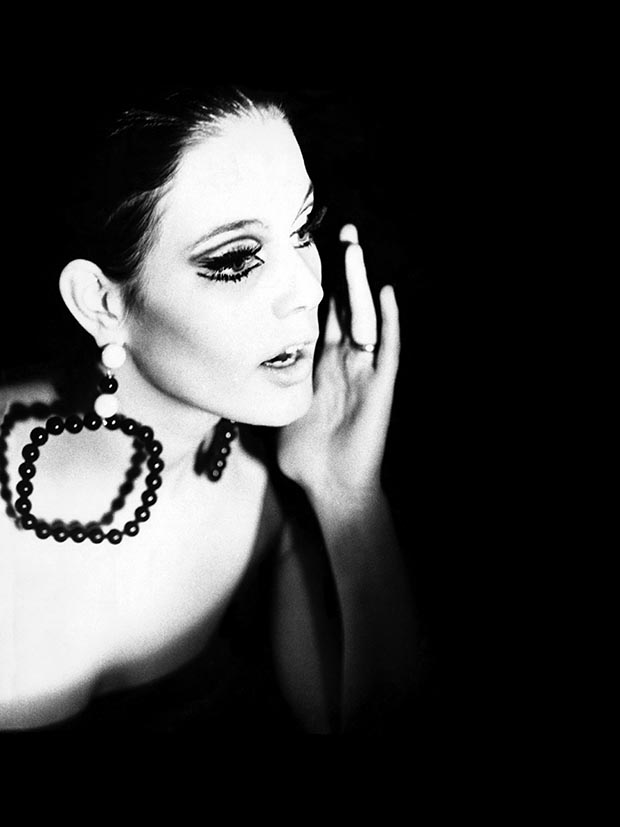 Susan Bottomley, International Velvet #1, 1966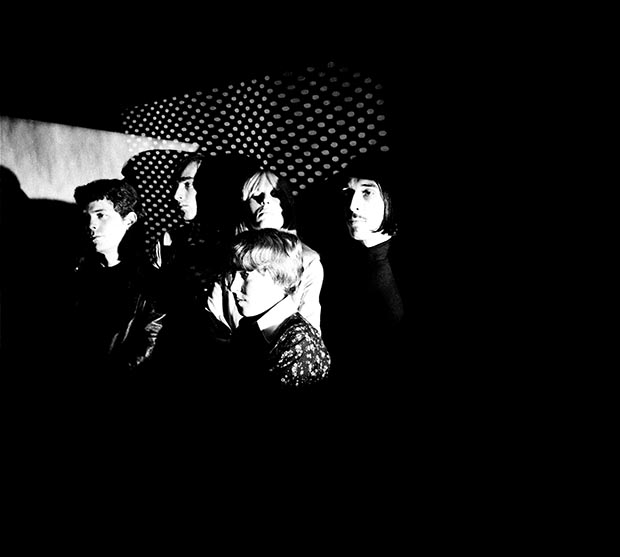 Lou Reed, Sterling Morrison, Nico, Maureen and John Cale pose for the banana album cover.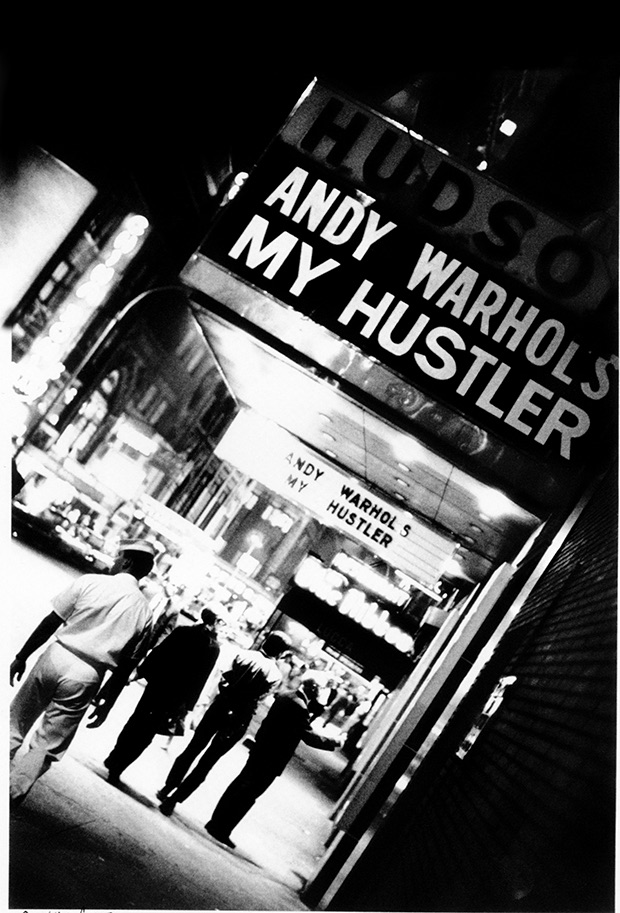 Andy Warhol under My Hustler marquee at the Hudson Cinema, 1967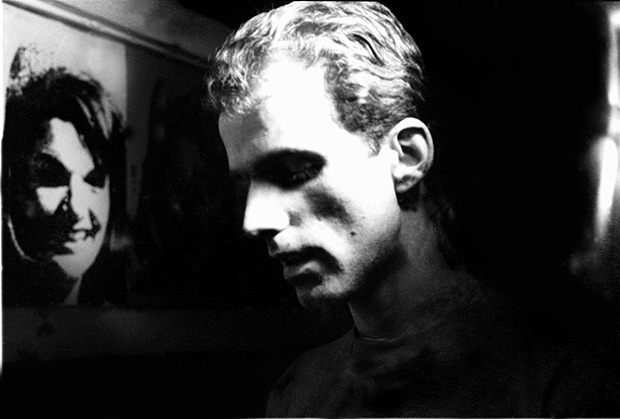 Billy and Jackie by Andy at Andy Warhol's Factory, 1964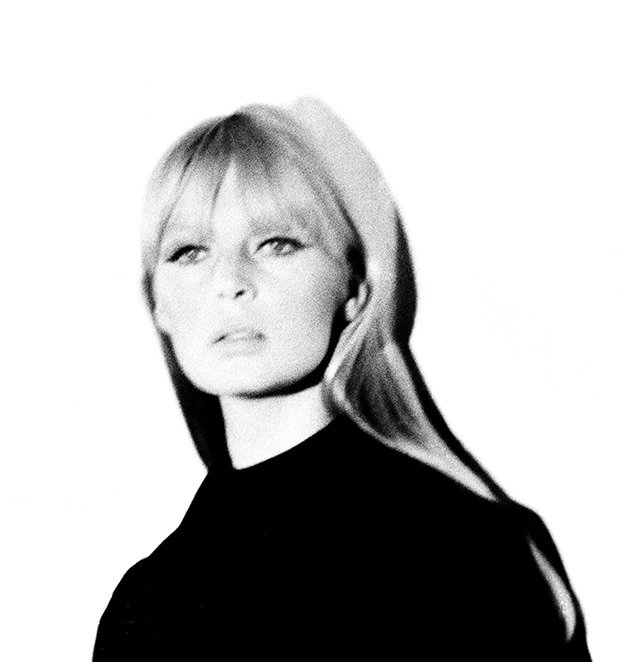 Nico #2, 1967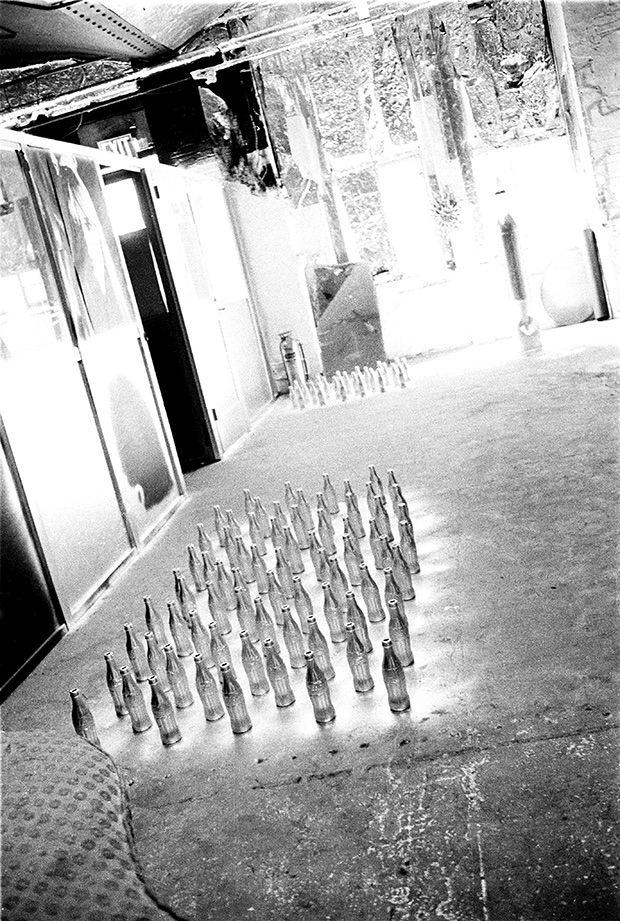 Coca-Cola bottles spray-painted silver at Andy Warhol's factory, 1964
All images © Billy Name / Reel Art Press. These images were shown at Serena Morton II last month.
Discover More