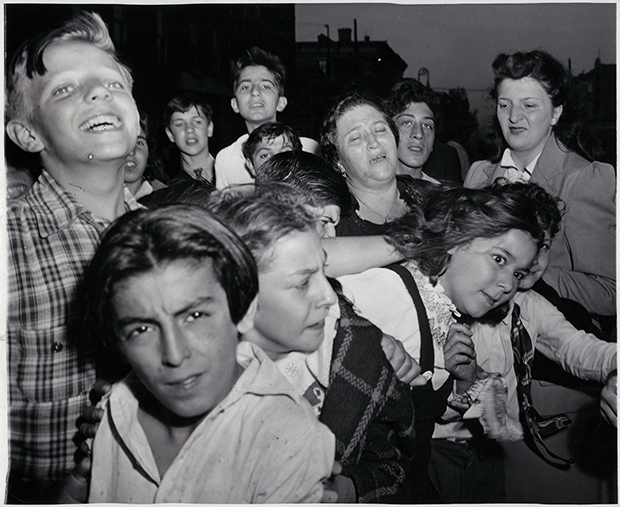 "Who Said People Are All Alike?", July 27, 1945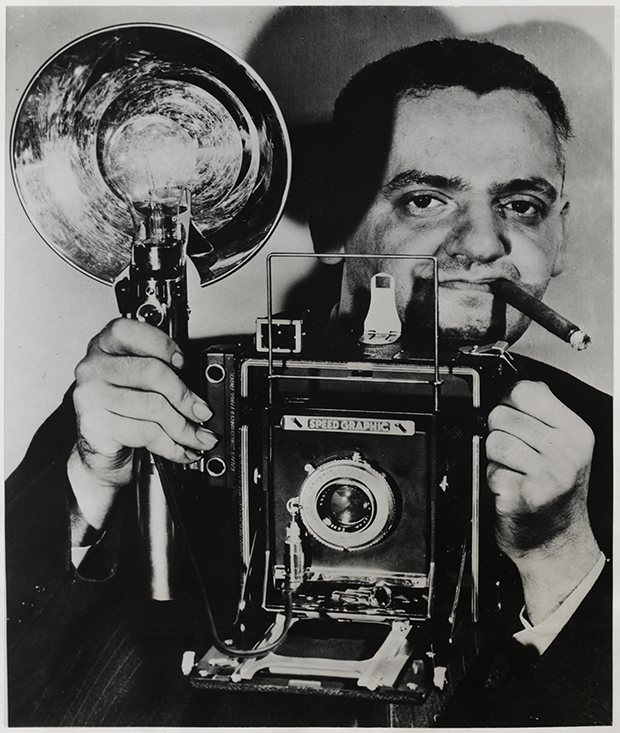 "Portrait of Weegee", c. 1946 by Unknown Photographer
From 1938 to 1947, one man skulked through Manhattan every evening after dark, lurking in the shadows before dissolving them with his token flashgun, a cigar hanging from the side of his mouth. This fellow was born Ascher Fellig, but his eerie ability to outrun even the most seasoned police veterans to the scene of robbery, gang skirmish, or bar brawl earned him the moniker that is forever stamped into the history of photography: Weegee.
Weegee first came to the city that never sleeps as a small boy from what is now modern Ukraine, and he inherited all the restlessness that made the Lower East Side go bump in the night. Though he originally worked as a press photographer, Fellig preferred to follow his own impulses, to satisfy his own motives, and so he set out on his own as a freelancer. He chased his own leads and took his pictures while the newspapers scrambled to buy the rights.
With police headquarters just across the street and an exclusive police radio at his disposal, Fellig stayed up in wait for whatever witching hour would bring, be it the sound of gunshots, a crowd of children gaping at dead body felled in the street, or ecstatic citizens lost in the reverie of a World War drawn to a close. New York in the 1930s-40s was violent, noisy, even obscene, and Weegee relished every bit of it, all while implicating both himself and his audience in every melodrama that unfolded before his lens. His pictures honor and condemn the city as he saw it: a metropolis for the rich, the poor, the infants and the damned.
Extra! Weegee, debuting right now at Paris Photo, is a new exhibition of Fellig's work presented by Daniel Blau gallery. The images featured in the show are culled from the archive of the Newspaper Enterprise Association (N.E.A.), a collection originally owned by Don Kirschnick before being sold in 1994 and later discovered by photojournalism enthusiast Ryan Adams. Daniel Blau will be bringing together familiar Weegee favorites with lesser known, more elusive photographs from his time in New York City.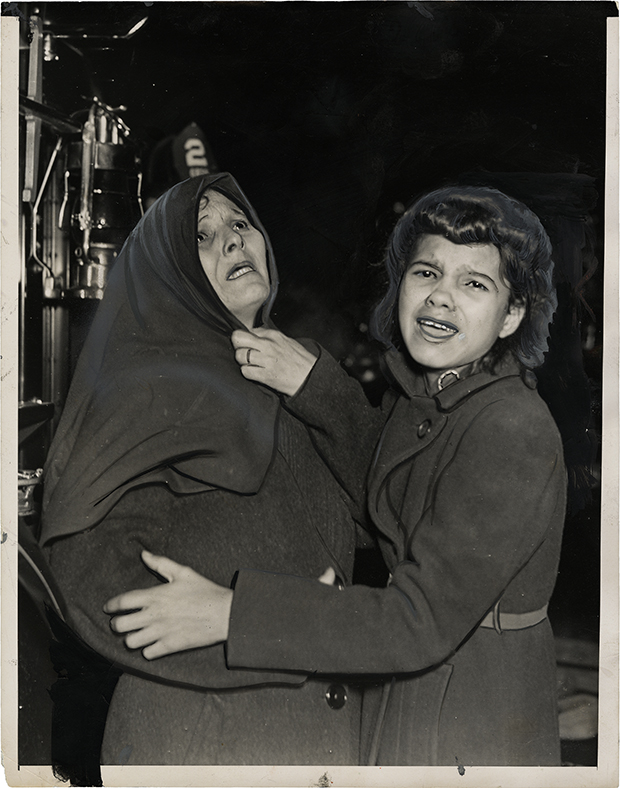 "In Fear", December 15, 1939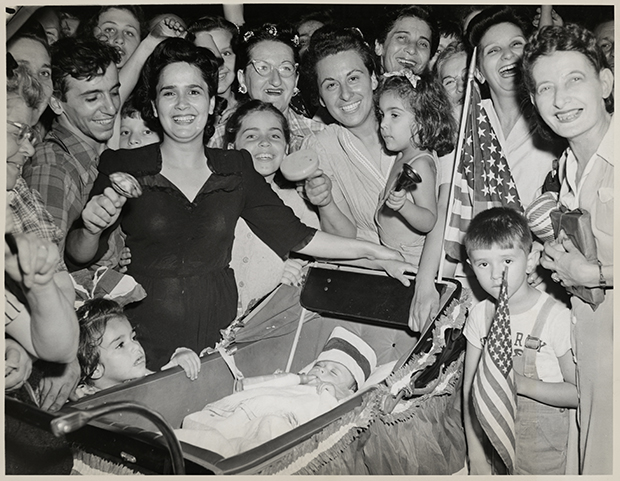 "Celebrating the End of the War", 1945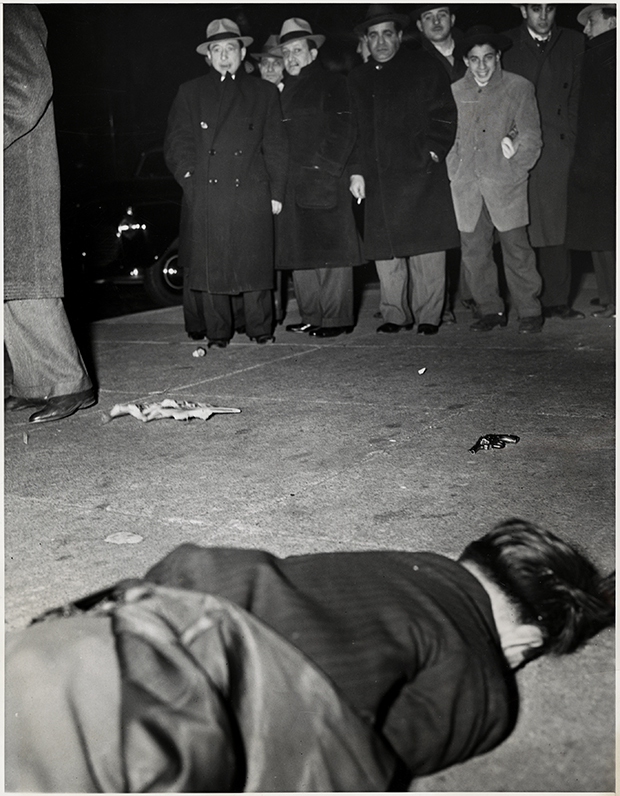 "Dies in Attempted Holdup", February 3, 1942
"Hitler Gets It in the Neck", May 7, 1945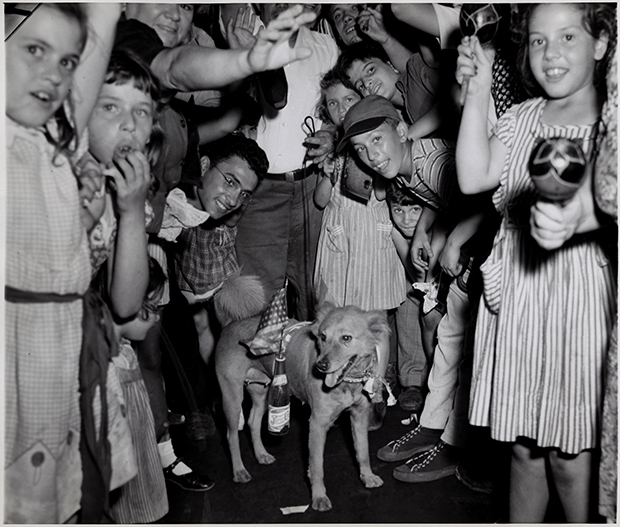 "Victory Pup", August 14, 1945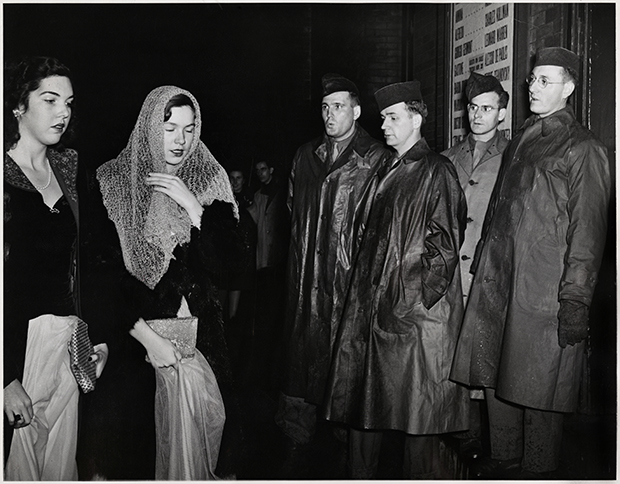 "The Human Touch", November 27, 1944
"Portrait of Charles de Gaulle", July 18, 1959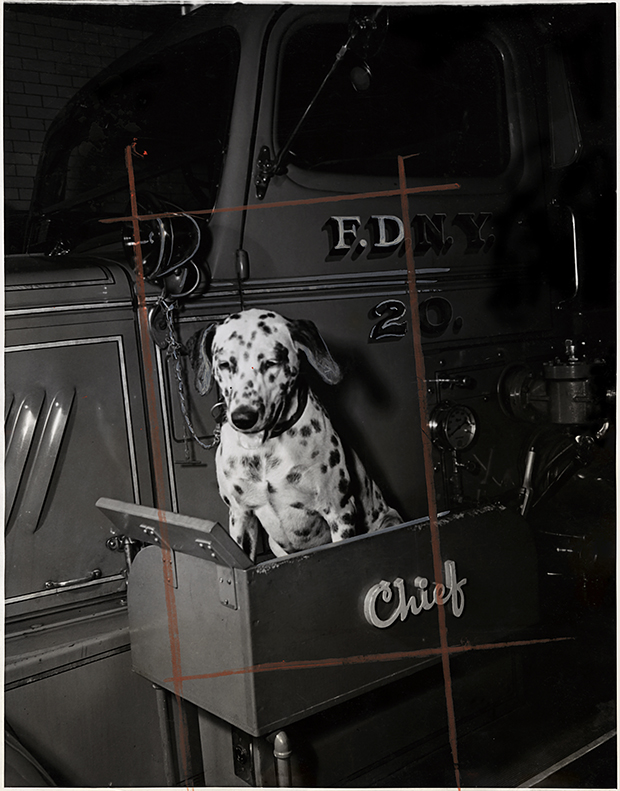 "Hook and Ladder Side Car", August 13, 1943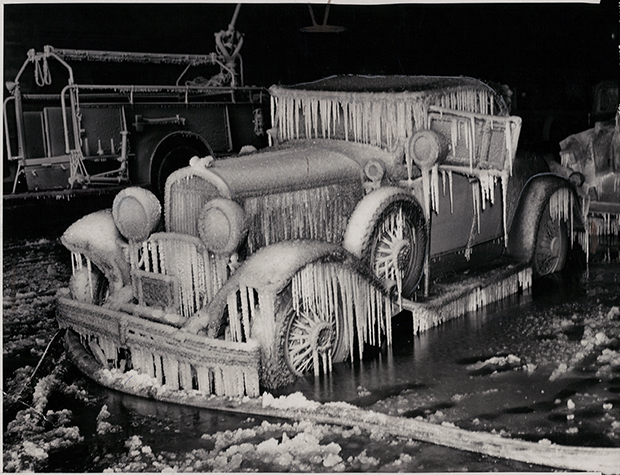 "Frozen Assets", c. 1940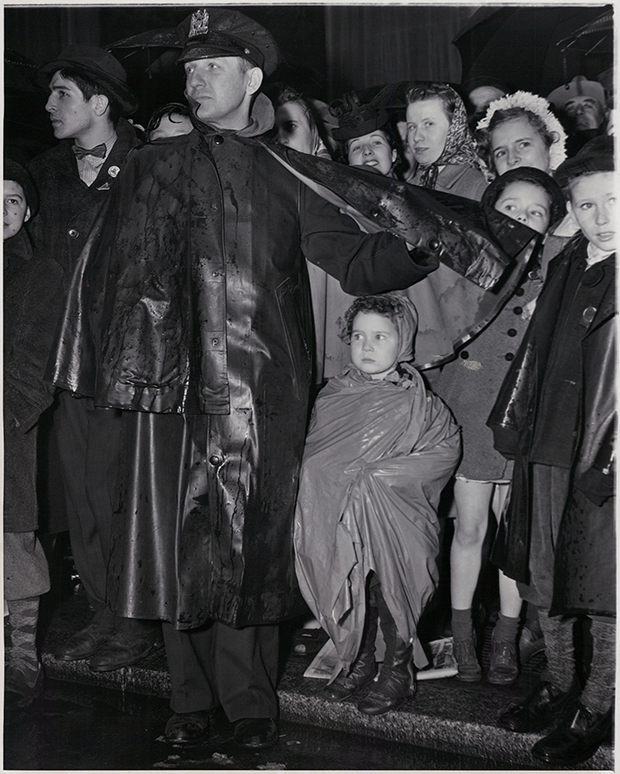 "Police Protection", March 17, 1944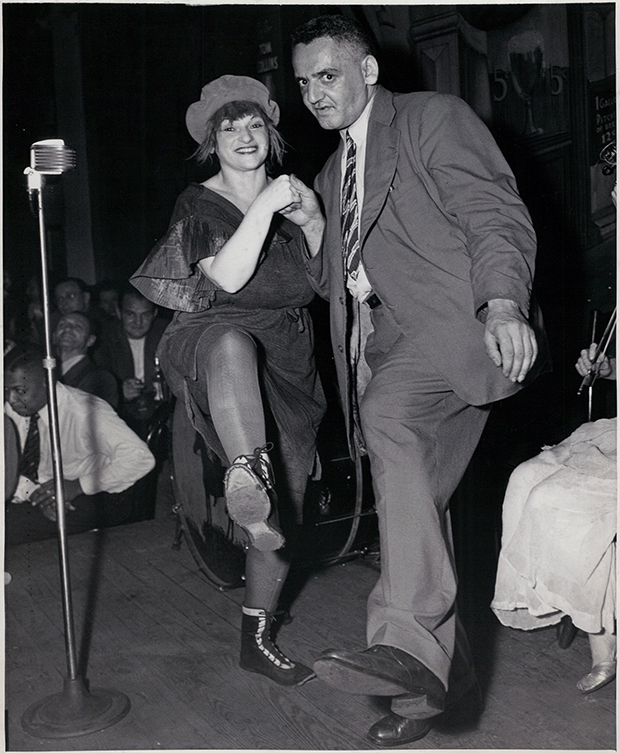 ""Weegee" in the Groove", July 18, 1945
All images © Weegee (Arthur Fellig) © International Center of Photography, Courtesy: Daniel Blau Munich/London
Discover More