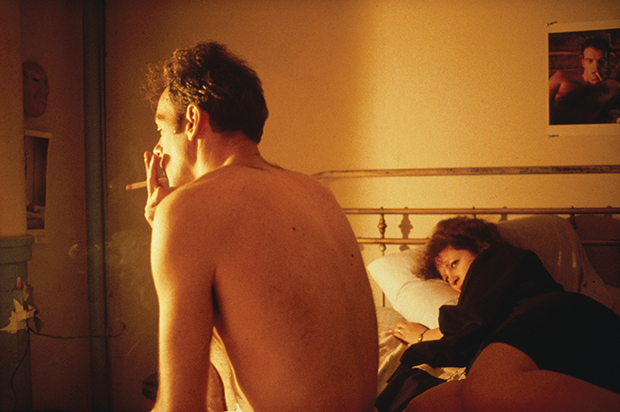 Nan Goldin, Nan and Brian in bed, New York City 1983, from The Ballad of Sexual Dependency (Aperture 2012)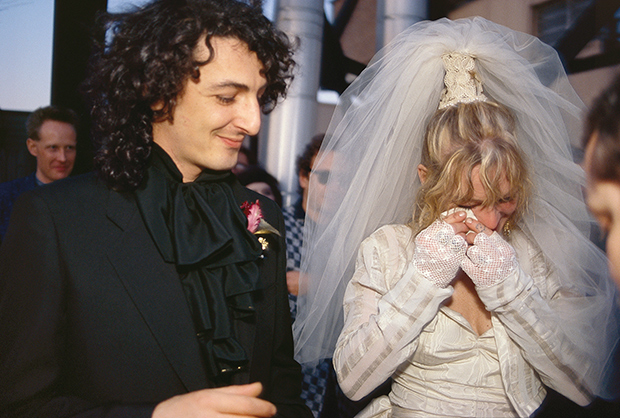 Nan Goldin, Cookie and Vittorio's wedding, New York City 1986, from The Ballad of Sexual Dependency (Aperture 2012)
When Aperture published Nan Goldin's The Ballad of Sexual Dependency three decades ago, the artist was met with brutal criticism; she was told, mostly by men, that her slideshow of images was not photography. The young photographer, then in her early thirties, didn't pay them any heed; documenting her life and her surrogate family of friends, neighbors, and lovers was as essential to her wellbeing and survival as food, shelter, or any other basic and fundamental need. In conversation with Museum of Contemporary Art, Los Angeles, she admits that quite frankly, she "didn't care about good photography." Maybe that fact is paradoxically what makes her photographs so painfully good, even thirty years later.
The Ballad was born as a slideshow, a diary about nocturnal life in New York City at a time in which new music, art, and drugs were transforming the very fabric of what it meant to be a young adult. From there, it was adapted into the book that now lines the shelves of photography enthusiasts around the world. She screened it at underground venues, cut it to anywhere between thirty and ninety minutes, set it to music. Now, on the thirtieth anniversary of their first collaboration, Aperture and Goldin are revisiting the slideshow, which will be shown on Monday, October 26th as part of The Aperture Foundation Benefit Party & Auction. The evening will also include a live performance by musician and performance artist Laurie Anderson, and DJ sets by Bob Gruen and Mick Rock; there will be a live silent auction of photographs by more than ninety artists.
Goldin created The Ballad to remember, to safeguard the things and the people that happened to her from being glossed over with the rosy tinge of nostalgia. The Ballad honors the bad and the beautiful, the tender and the violent, in equal measure, illuminating the ways in which the human race is both hopeless in relationships and hopeful in love. Sadly, the photographer was unable to hold fast and forever to all of the people in her life; many of the friends pictured have since died. And yet they do linger, neither as phantasms nor as memories tainted by sentiment, but as real people, flesh and blood, flickering on and off of a screen, nestled tightly within the corners of a book.
Buy your tickets here.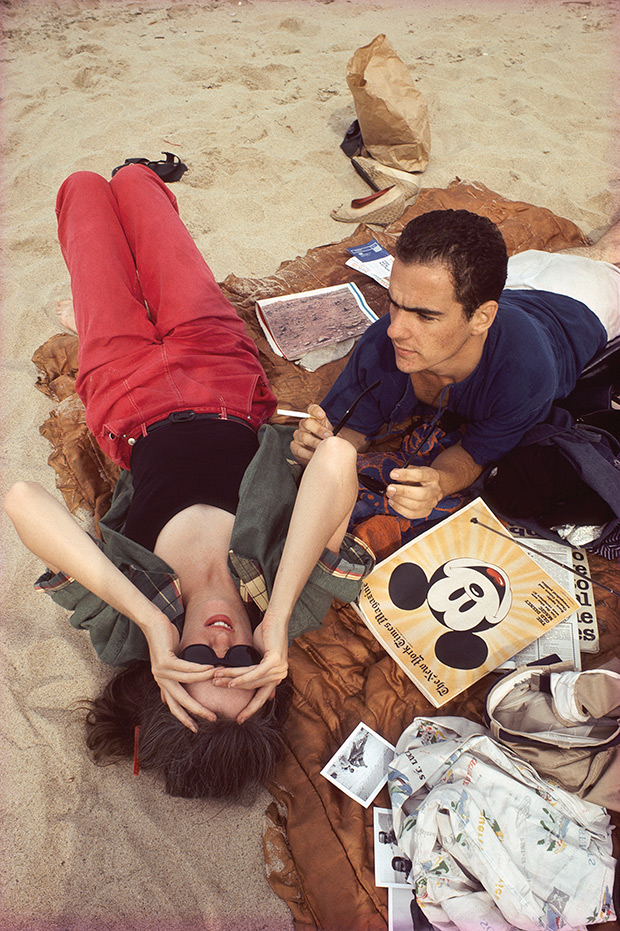 Nan Goldin, C.Z. and Max on the beach, Truro, Mass. 1976, from The Ballad of Sexual Dependency (Aperture 2012)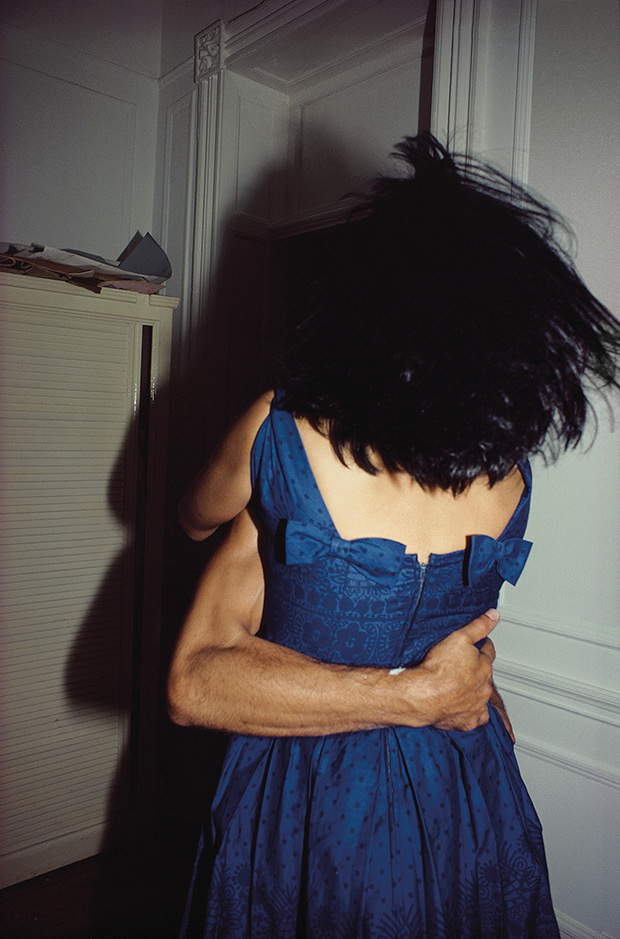 Nan Goldin, The Hug, New York City 1980, from The Ballad of Sexual Dependency (Aperture 2012)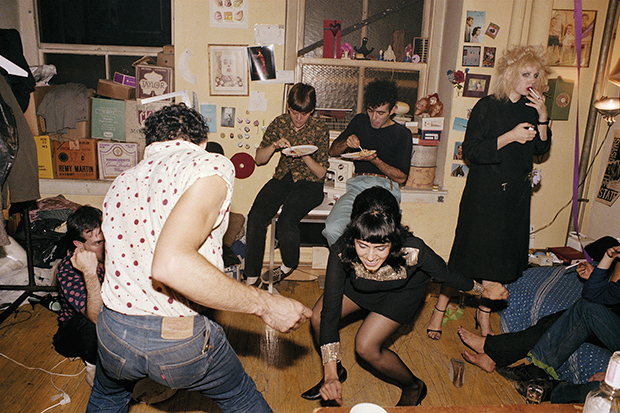 Nan Goldin, Twisting at my birthday party, New York City 1980, from The Ballad of Sexual Dependency (Aperture 2012)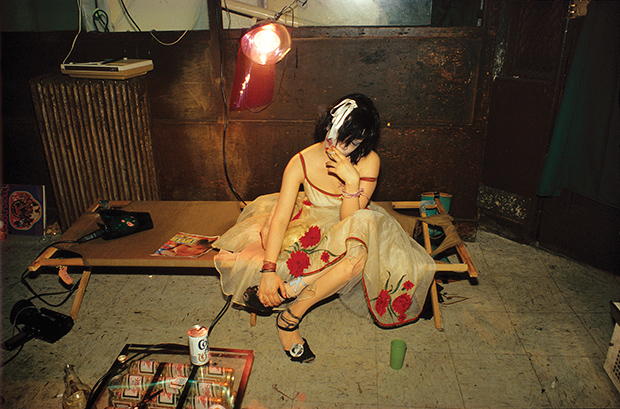 Nan Goldin, Trixie on the cot, New York City 1979 from The Ballad of Sexual Dependency (Aperture 2012)
All images © Nan Goldin
Discover More