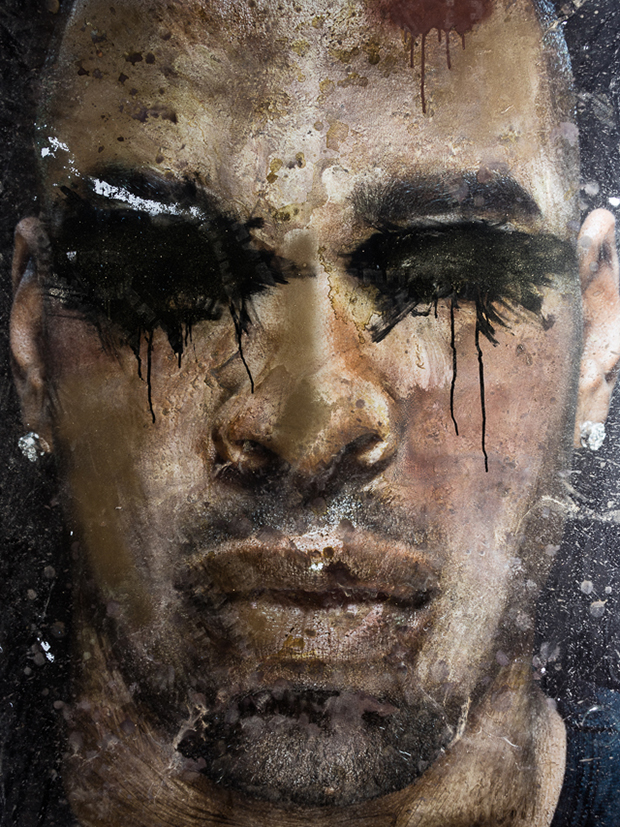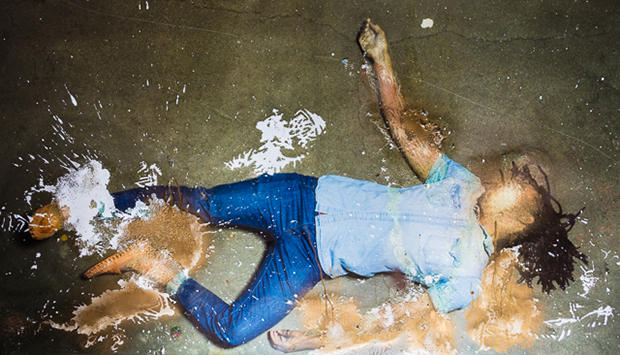 "The sad and harsh reality for Black people is that there is nothing that separates the Trayvons, Erics, and Sandras from any of us," says Atlanta-based photographer Ervin A. Johnson of the young African American men and women victims of police violence in the United States. As a Black man, the photographer has faced that fact head-on, and from the anxiety and despair that comes with it, he derives the power to make his voice—and so many others—heard. For #InHonor, Johnson applies solvents to his photographic portraits, allowing the physical distortion of pigment to stand in for the brutality that has been and continues to be done to living, breathing Black bodies.
#InHonor, admits Johnson, resulted in large part from the guilt that came with standing on the sidelines while others marched and in some cases, risked their lives in protest of the persecution of Black Americans. The shootings, strangulations, and abuse of Black citizens brought with them currents of fear, intimidation, and feelings of helplessness; these experiences, stresses Johnson, are not unique to him, but ultimately, he chose to speak out in a way that only he could do.
Johnson began by photographing his friends and acquaintances and was quickly overwhelmed with eager faces wanting to be a part of the #InHonor movement. He continues to photograph throughout Atlanta, New York, and Chicago, with upcoming sessions in the latter in November. The process of decomposing the prints is one he's honed over a long period of time, and he's hesitant to go into technical details, explaining only that he has over the course of the project gained control over the ways in which various solvents interact with and disrupt the photographic paper.
While many have been quick to comment on the aesthetic merits of Johnson's method, he confesses that hearing people describe the work as "beautiful" is upsetting. With each portrait, the artist and his subject have revisited the traumas people who have died and been violated, and in turn, they have acknowledged that they are in fact, as innocent men and women of color, in very real danger. The process is a painful one, and the erasure of pigment, no matter how artfully executed, is a reminder of violence and an elegy to those who have been lost to it.
#InHonor is ultimately a tribute to "Blackness" and all that term connotes, a lamentation for those gone and a cri de coeur for generations to come. Recently, Johnson has begun publishing the work online and posting it physically in public spaces. He has made posters downloadable by the public. Sometimes, they are vandalized and torn; other times, the artist has found that his voice resounds, that people repost his images around the country. He welcomes us all to use the hashtag #InHonor.
As a black gay man, Johnson stresses that he has been made to feel as though his life is somehow less valuable than others, but #InHonor, in spite of and perhaps  because of the emotional toll it's taken on its creator, has reminded him of his own inherent worth. And he will continue his work until that simple fact is recognized by all; says the artist, "Of course all lives matter. That is a given. Black life, however, is precious. Our bodies have a tragic and equally powerful past."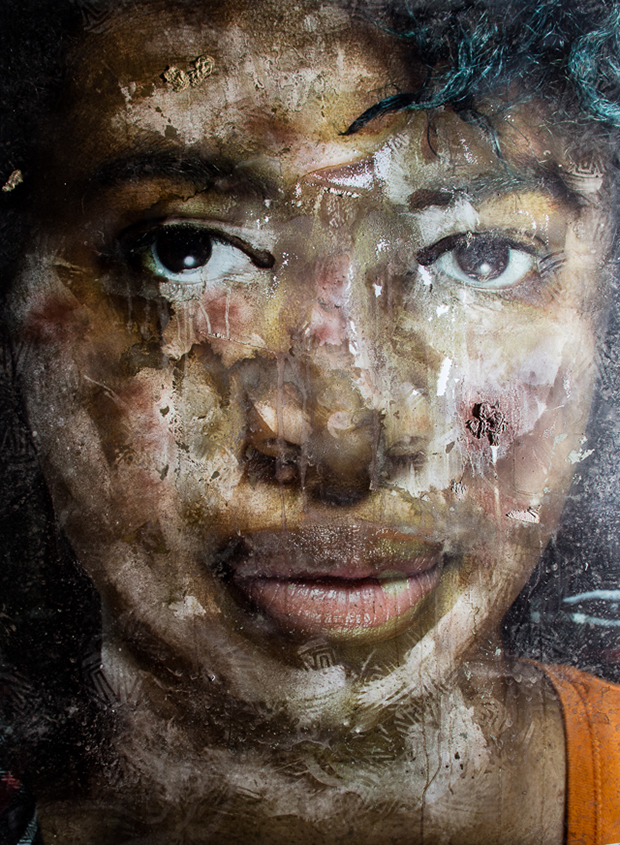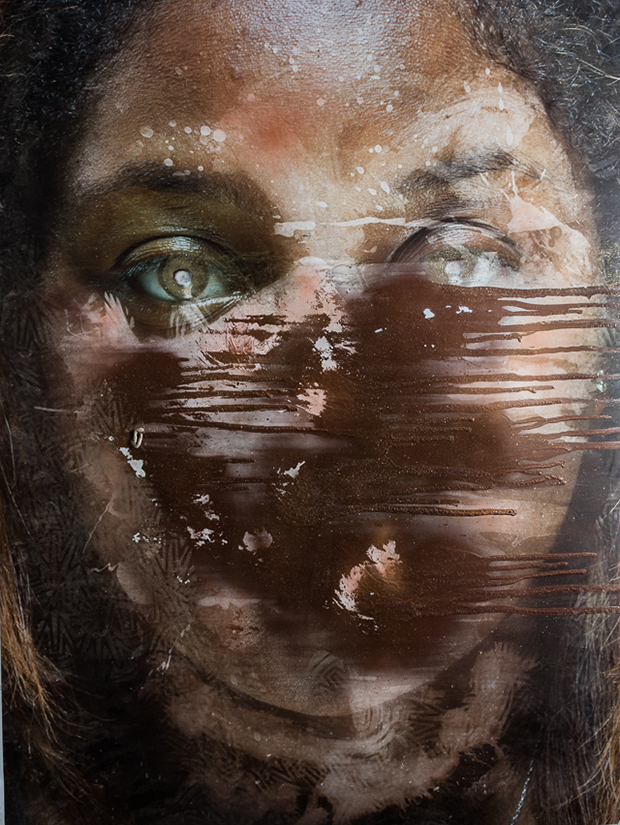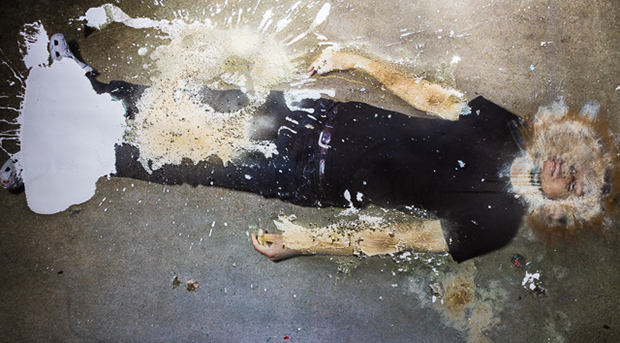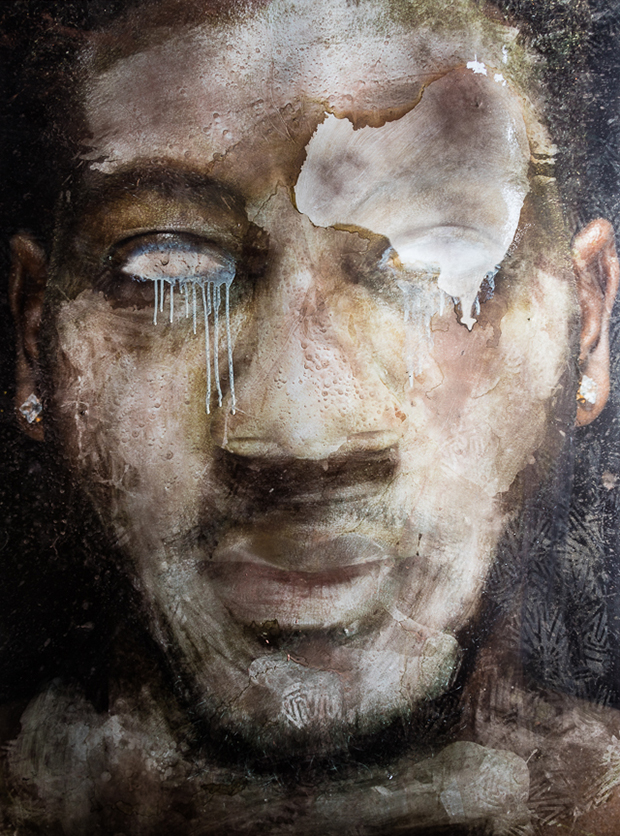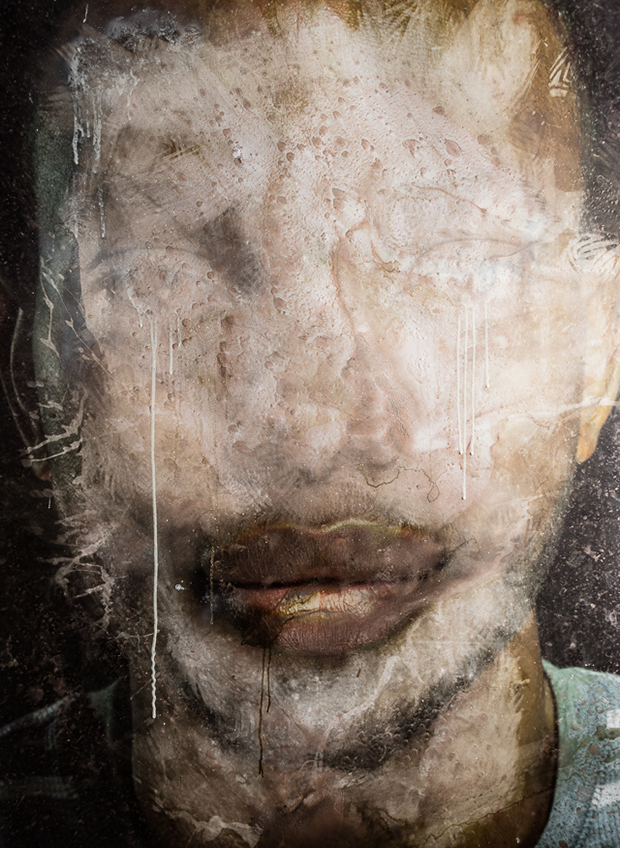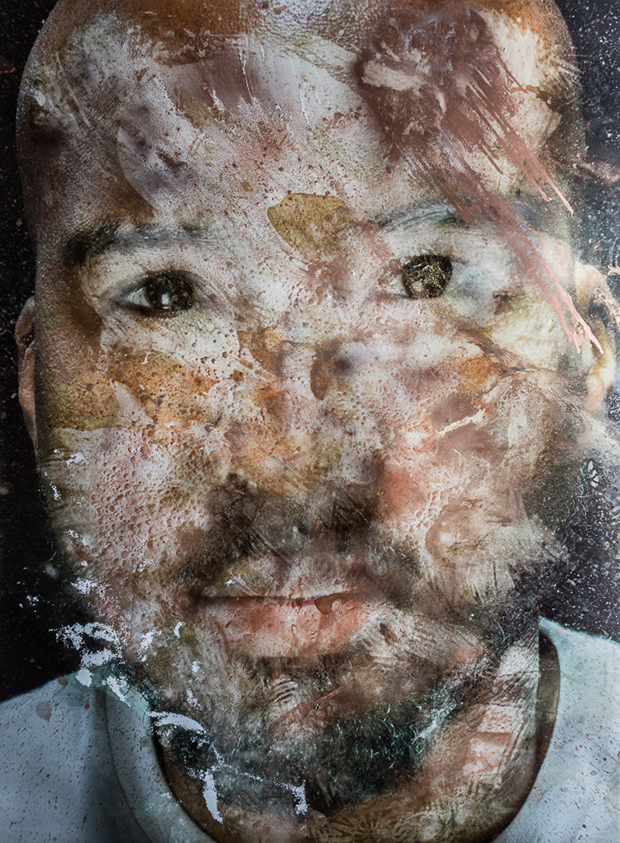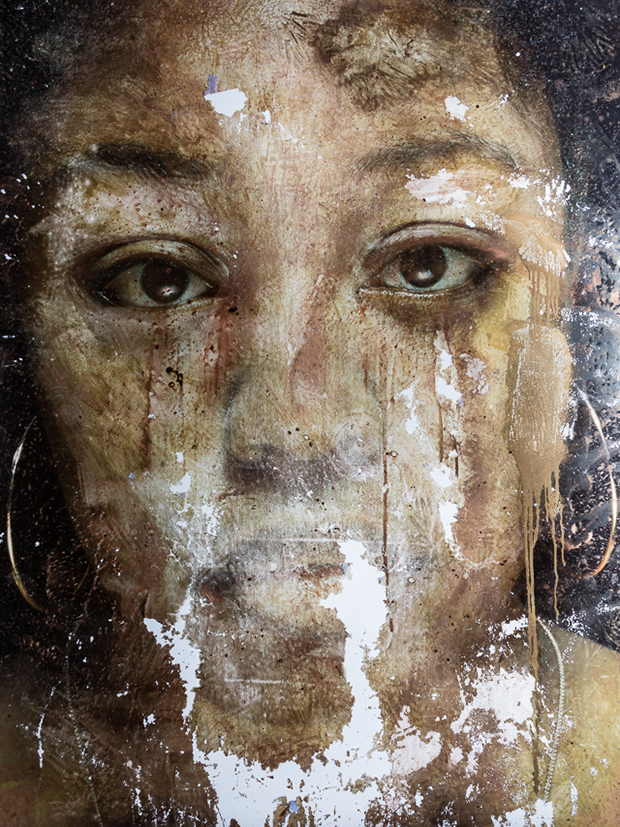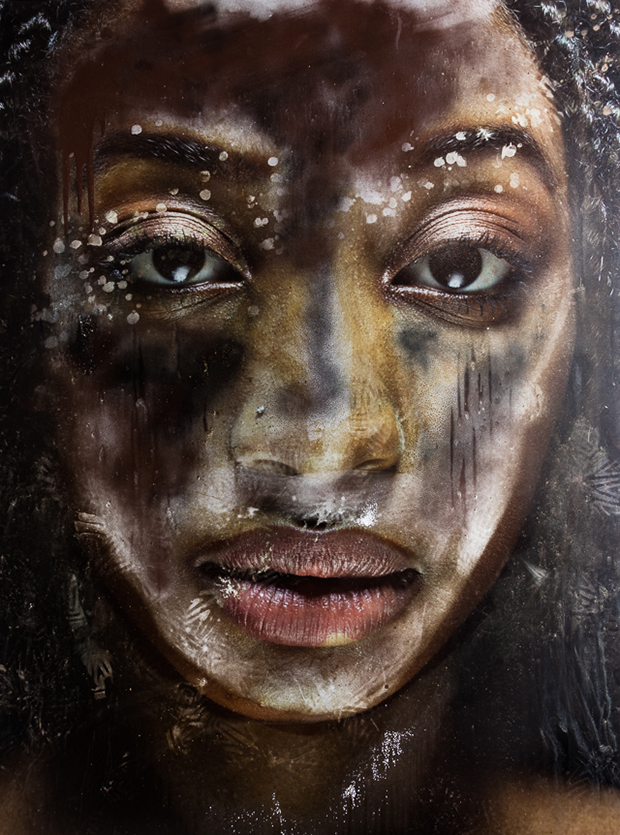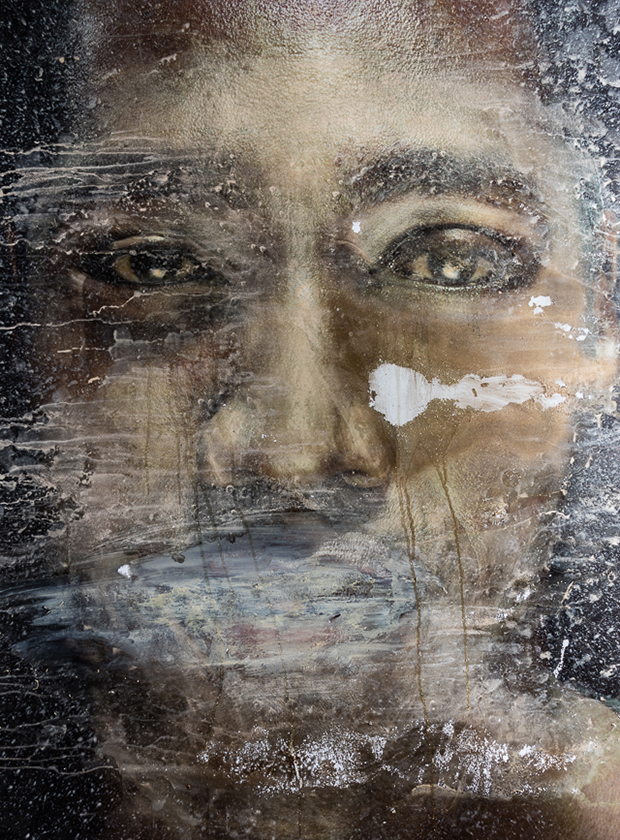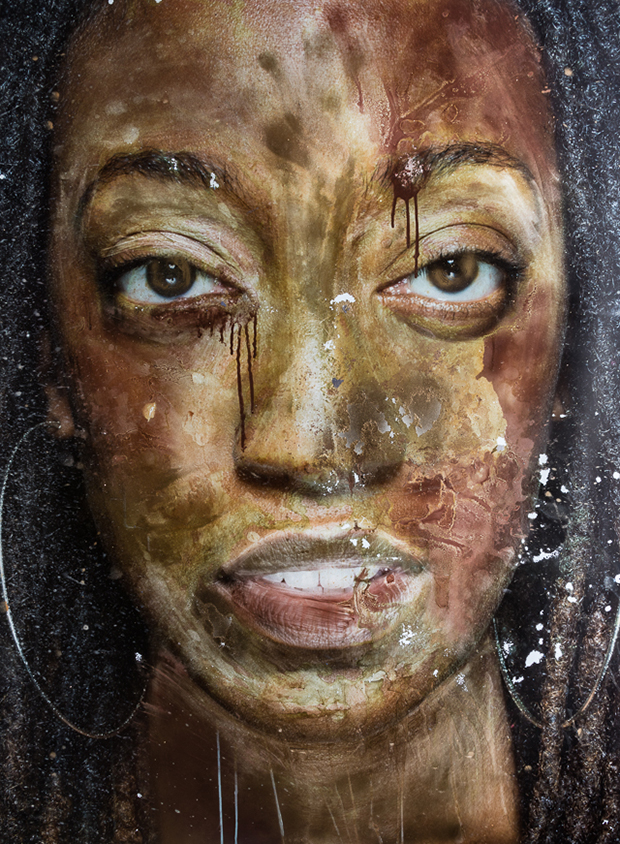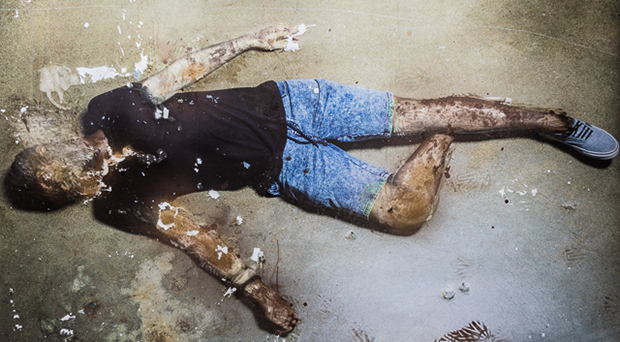 All images © Ervin Johnson