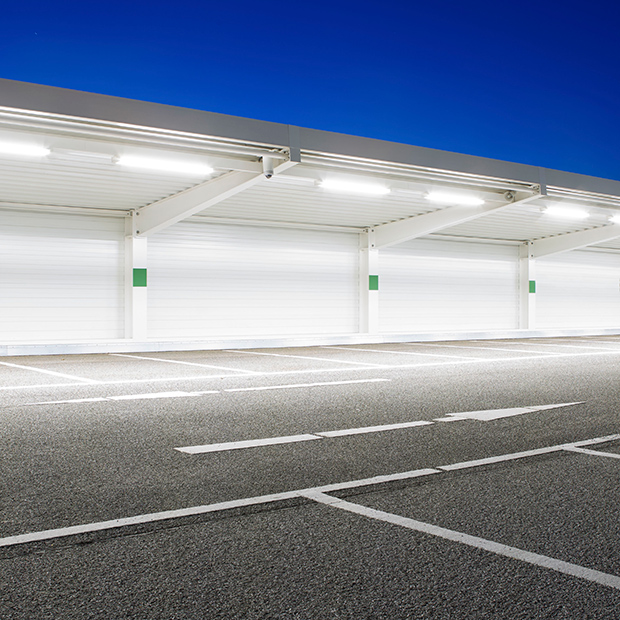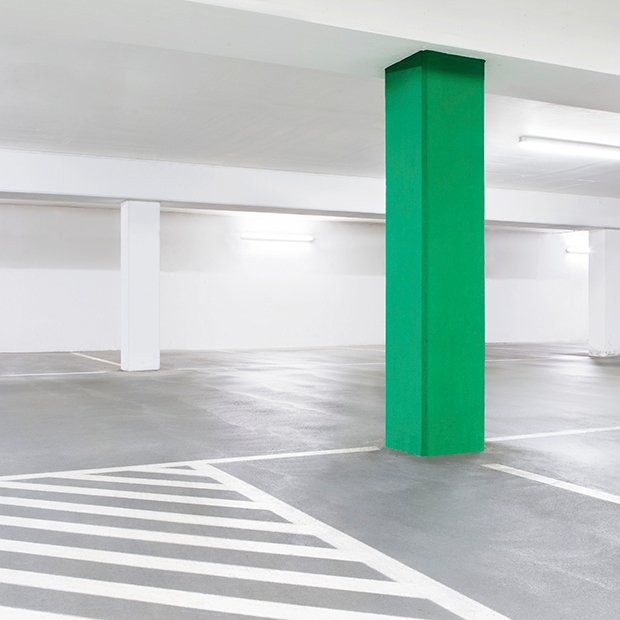 Hamburg-based architecture photographer Mitja Schneehage isn't interested in places that are conventionally beautiful; instead, he mines for artistry in the banal, functional environments that most of us pass by without a second glance. In parking lots, he find moments of elegance and minimalism.
Parking lots, admits Schneehage, carry the reputation of being gloomy and even unsafe, and that was partially what drew him to the unlikely subject. He shot in lots around Hamburg that had been recently designed and erected in a consistent and modern style. The aesthetic he searched for is one he describes as "super clean," meaning that he often had to visit each space several times until there were no vehicles parked to obstruct his view of the lot's design elements. Shooting under the blanket of night, often after midnight, became his modus operandi.
Throughout making this body of work, Schneehage kept in mind all the images he had made previously, uniting each subsequent shot through similar threads of color and design. The camera's height and focal length remained the same throughout, allowing him to weave together a subtle and nuanced narrative in which lines and shape changed only slightly from one frame to the next.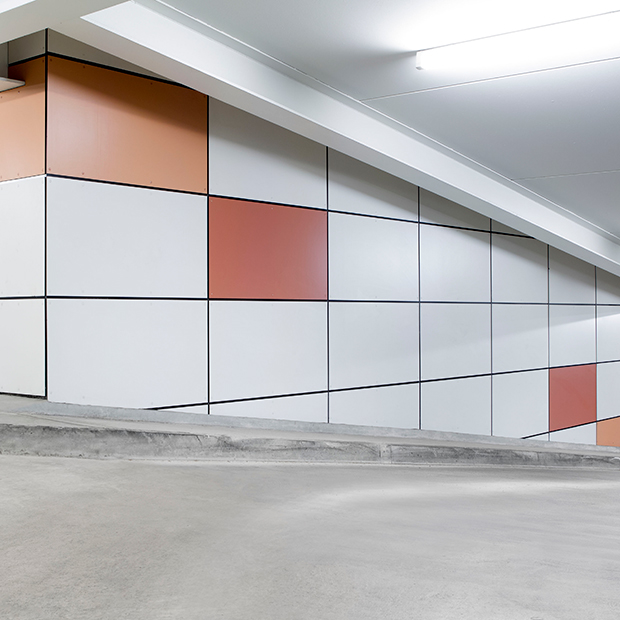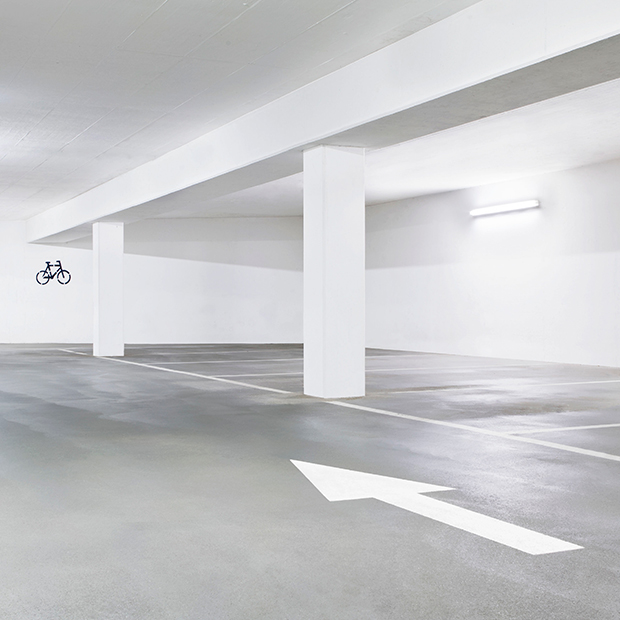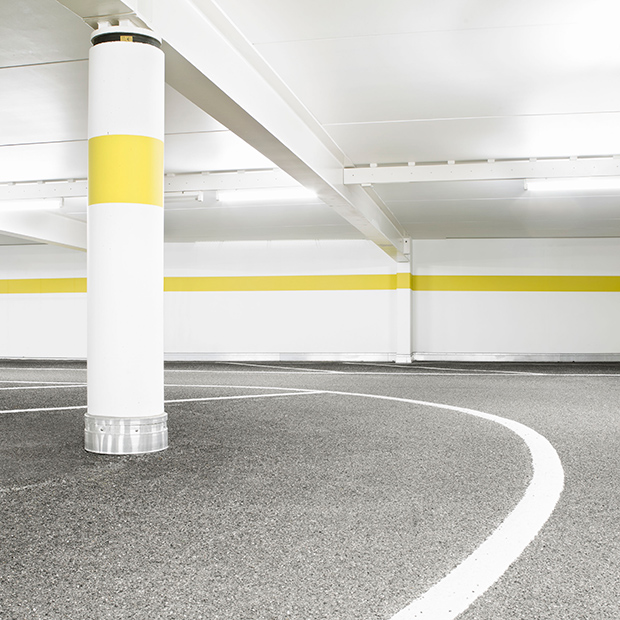 All photos featured in this post can be found on Offset, a new curated collection of high-end commercial and editorial photography and illustration from award-winning artists around the world. Offset is a category partner on Feature Shoot.
Discover More