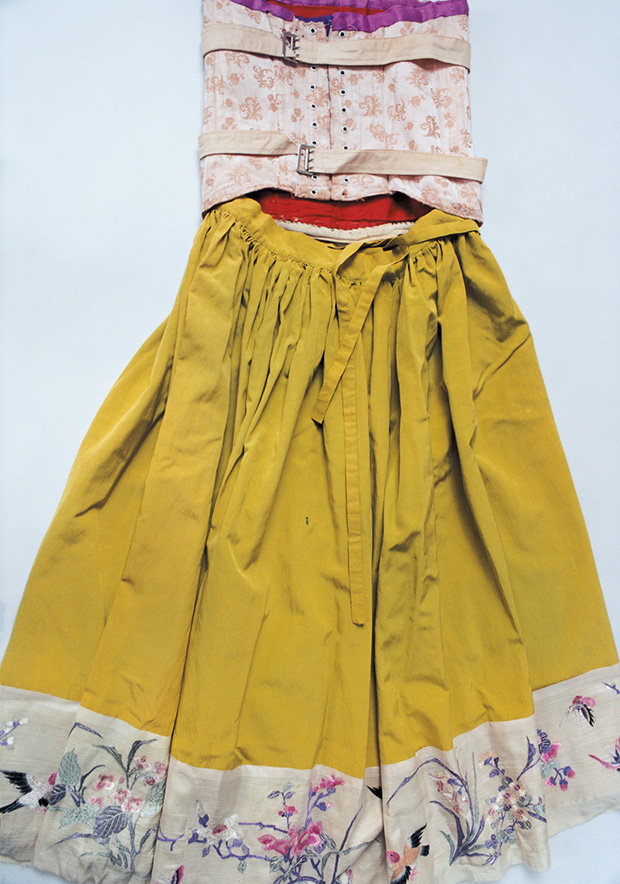 Frida by Ishiuchi #27, 2012-2015 © Ishiuchi Miyako. Courtesy Michael Hoppen Gallery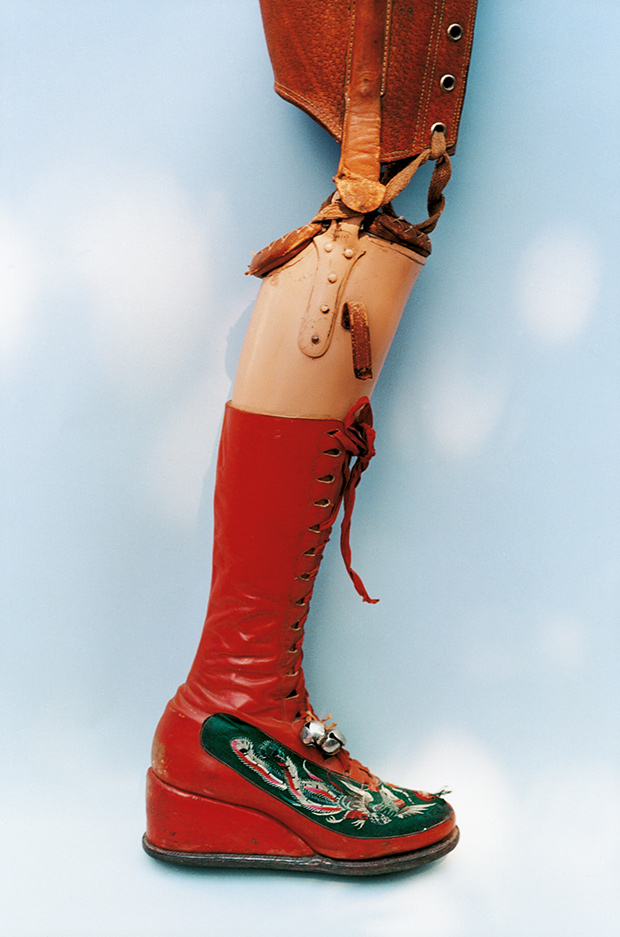 Frida by Ishiuchi #36, 2012-2015 © Ishiuchi Miyako. Courtesy Michael Hoppen Gallery
When Frida Kahlo died in July of 1954, her husband and fellow painter Diego Rivera secreted hundreds of her personal belongings in a small bathroom within the home where she had been born forty-seven years before and where they had lived side by side in her final years. Nicknamed The Blue House, the homestead would soon become the Frida Kahlo Museum, but Rivera left directions that the bathroom remain shuttered to the outside world until at least fifteen years after his own death. It wasn't until 2004, fifty years after it was shut, that the bathroom doors were finally opened to reveal its contents.
When Japanese photographer Ishiuchi Miyako was invited to document the findings, an astonishing array of more than three hundred objects, she came only with a vague grasp on who Kahlo was, allowing the late artist's possessions to speak for her legacy. Open her arrival, she discovered Frida's clothing, her corsets and her casts, long flowing dresses richly embroidered in the style of traditional Tehuantepec outfits. She uncovered the fading scent of an old fragrance bottle, a hairbrush in which her strands were still tangled.
Kahlo lived much of her life in severe pain, inflicted by childhood polio and a bus accident that left her, at the age of eighteen, to undergo dozens of surgeries on her spine and pelvis. In adulthood, her style of dress became a means of both masking her physical infirmities and of asserting herself; as she became more fragile with age, her clothing became more imposing and intricate. She painted on her casts, and in the year before her passing, she crafted an embellished prosthetic leg to stand in for the one that had been amputated after a bout with gangrene.
In conversation with AnOther Magazine, Ishiuchi Miyako admits that were she ever to meet Kahlo in person, she wouldn't speak but simply soak her presence in, touch her and watch her. The woman the photographer has come to know is less the recognizable Frida Kahlo of her self-portraits but simply Frida, a living, breathing presence both mysterious intimately known through the things she left in her stead.
Ishiuchi Miyako was seven years old when Frida departed this earth, and separated by the approximate 7,000 miles between Yokosuka and Mexico City. Despite the space of time and distance that lies between them, the photographer here joins hands with Kahlo, piecing together the remnants of her life to finish a story she left untold. In her last days, Frida famously wrote in her diary, "I hope the exit is joyful — and I hope never to return." Ultimately, she does return to us in some ways through the lens of Ishiuchi Miyako, but her homecoming is a gentle one, her earthly belongings meticulously recorded and rendered, possessed of a silent and ineffable spirit that lingers still in every seam.
Frida by Ishiuchi Miyako will be on view at Michael Hoppen Gallery beginning May 14th, 2015.
Frida by Ishiuchi #23, 2012-2015 © Ishiuchi Miyako. Courtesy Michael Hoppen Gallery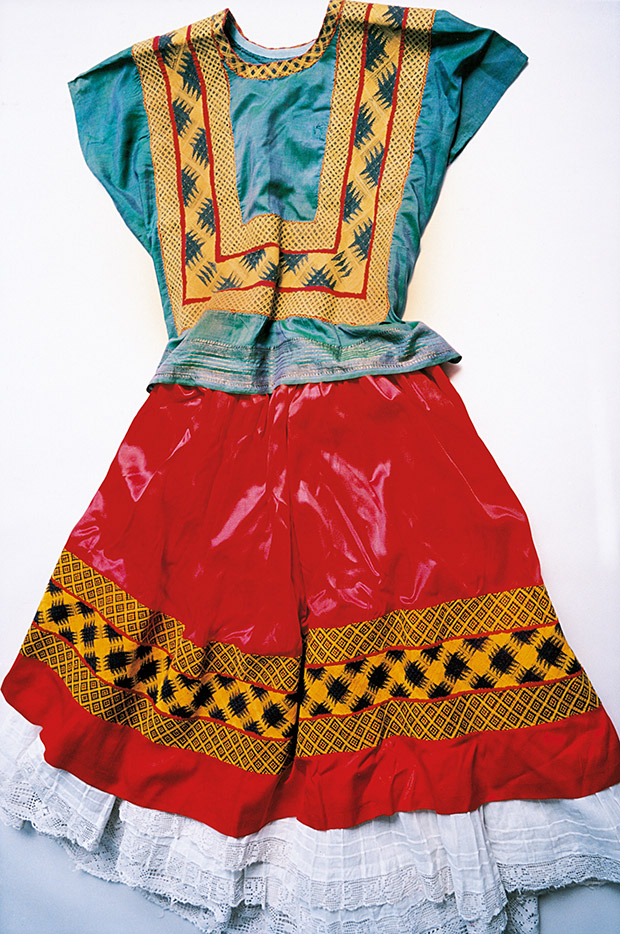 Frida by Ishiuchi #2, 2012-2015 © Ishiuchi Miyako. Courtesy Michael Hoppen Gallery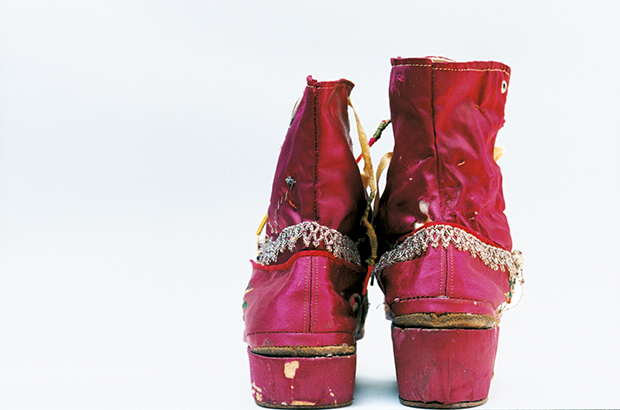 Frida by Ishiuchi #34, 2012-2015 © Ishiuchi Miyako. Courtesy Michael Hoppen Gallery
Frida by Ishiuchi #84, 2012-2015 © Ishiuchi Miyako. Courtesy Michael Hoppen Gallery
Frida by Ishiuchi #86, 2012-2015 © Ishiuchi Miyako. Courtesy Michael Hoppen Gallery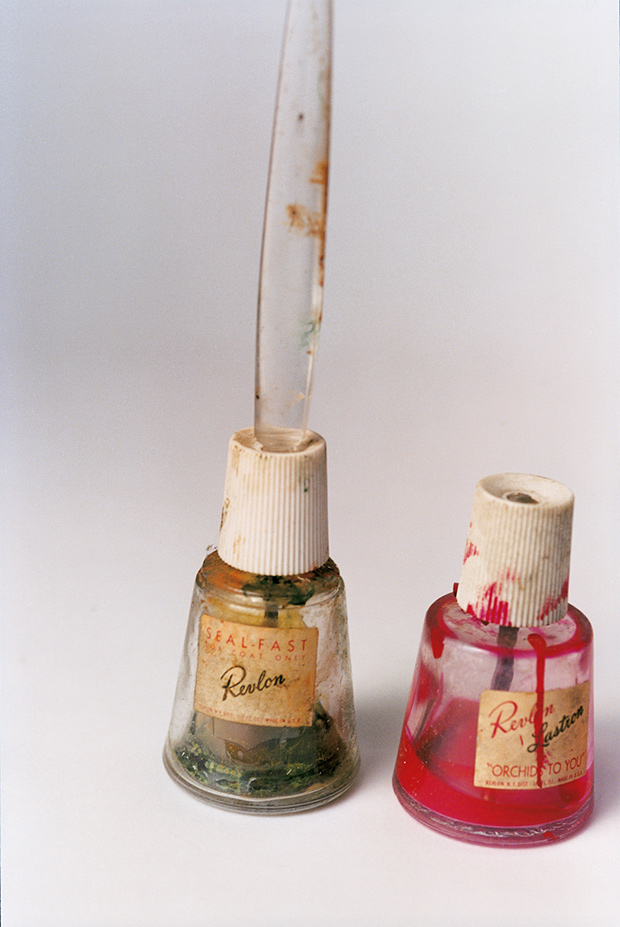 Frida by Ishiuchi #40, 2012-2015 © Ishiuchi Miyako. Courtesy Michael Hoppen Gallery
Frida by Ishiuchi #50, 2012-2015 © Ishiuchi Miyako. Courtesy Michael Hoppen Gallery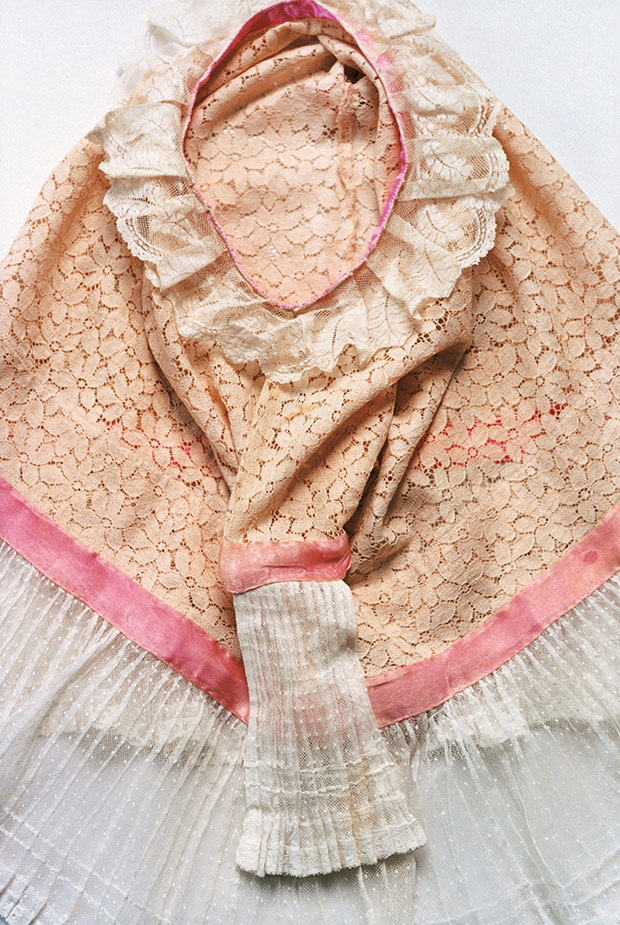 Frida by Ishiuchi #92, 2012-2015 © Ishiuchi Miyako. Courtesy Michael Hoppen Gallery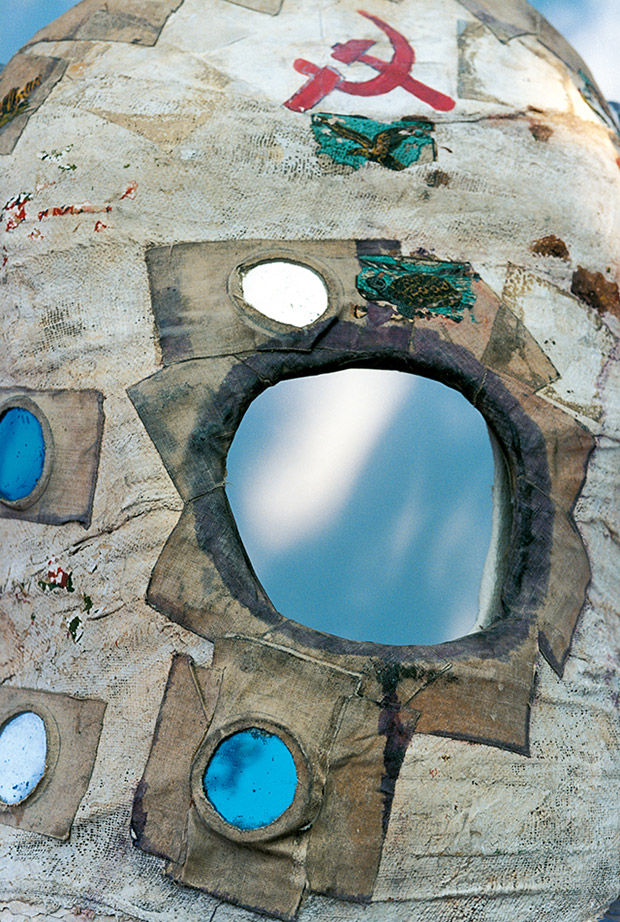 Frida by Ishiuchi #100, 2012-2015 © Ishiuchi Miyako. Courtesy Michael Hoppen Gallery
Discover More