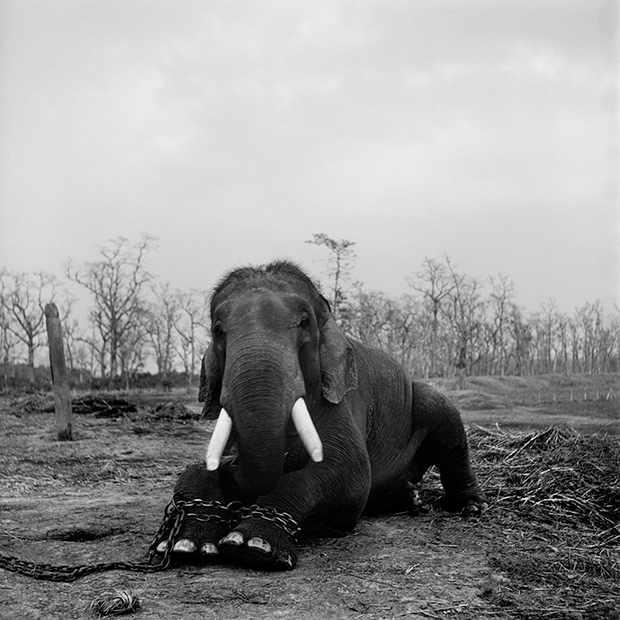 A large bull elephant sits with its legs chained in Chitwan National Park. This 50-year-old beast was restrained because he had killed five mahouts (handlers) during his lifetime. Nepal, 2003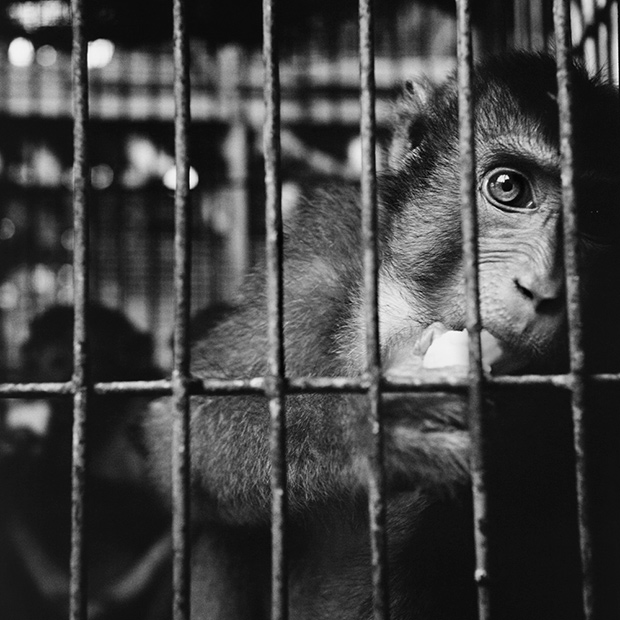 A long-tailed macaque kept in a small cage while on sale at a local market in Medan. Northern Sumatra, 2003.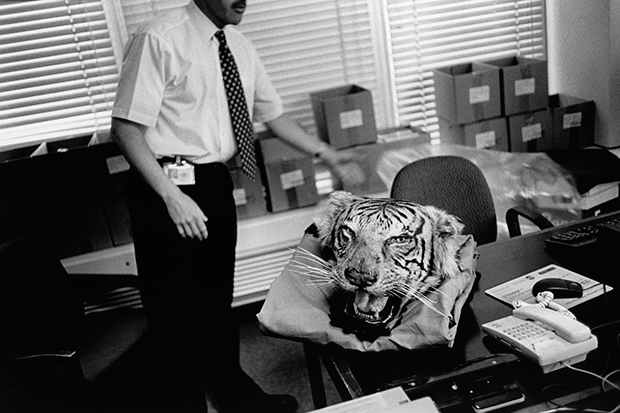 A Scotland Yard police officer displays a tiger's head seized during a raid in London. England, 2003.
For Trading to Extinction, Bangkok-based photographer Patrick Brown spent nearly a quarter of his life documenting the dark truths behind the illegal wildlife trade, from the poachers of Nepal and Cambodia to  vendors along the Burmese border. Alternately shadowing anti-poaching teams and pretending the role of an interested buyer, Brown has collected over ten years' worth of imagery that unveils the breadth of this multibillion dollar industry, pulling clandestine moments of cruelty and exploitation from the shadows and into light. Bearing witness to Brown's austere black and white visions, we are overtaken by the enormity and pervasiveness of the industry, and ultimately, called to action.