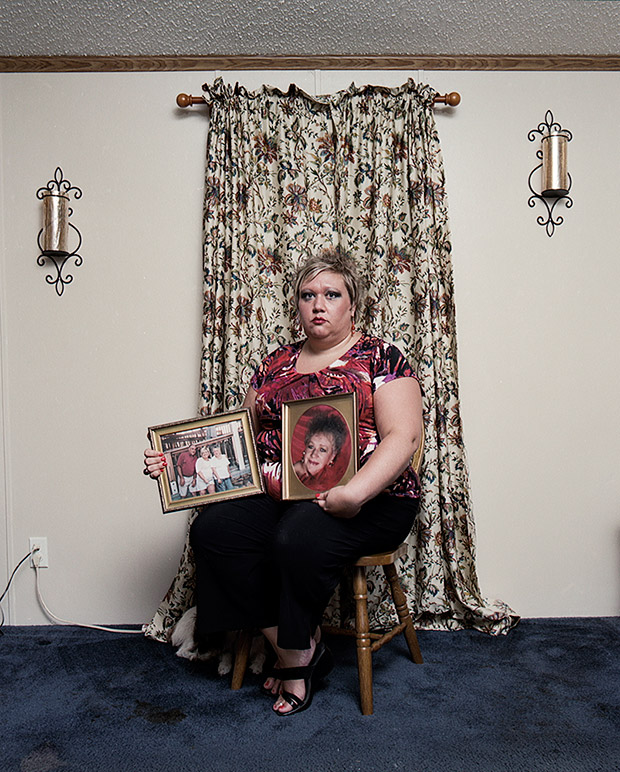 Amber Beller, resident of Poca River Basin, West Virginia 2012, holds a photograph of her mother, Shirley Beller, who died of ovarian cancer in 2006. The level of cancer has reached abnormal numbers in the communities located close the Monsanto's dump sites in Poca River basin. Almost everybody has a family member affected by cancer.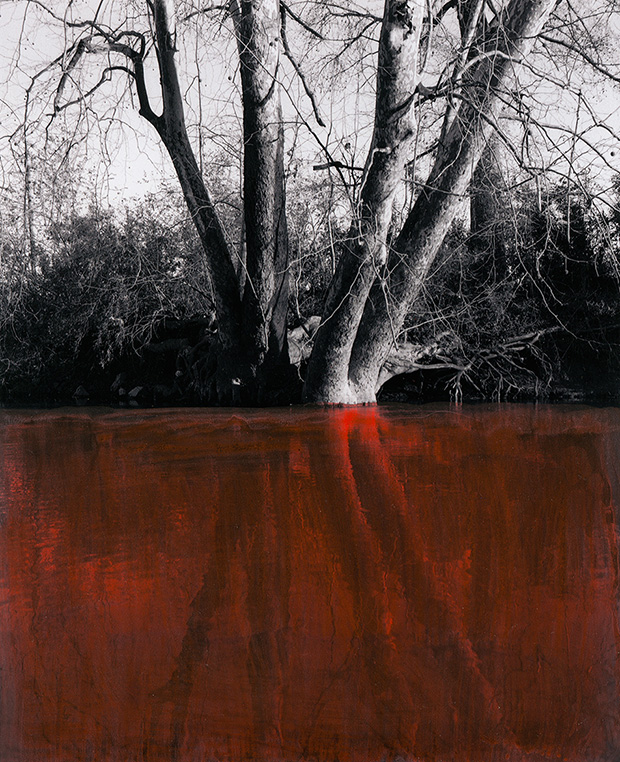 Choccolocco Creek Anniston, AL 2012
For nearly 40 years, while producing the now-banned industrial coolants known as PCBs at a local factory, Monsanto Co. routinely discharged toxic waste into a west Anniston creek and dumped millions of pounds of PCBs into oozing open-pit landfills. Thousands of pages of Monsanto documents – many emblazoned with warnings such as "CONFIDENTIAL: Read and Destroy" – show that for decades, the corporate giant concealed what it did and what it knew.
Over the past five years, photographer Mathieu Asselin has devoted his life to researching and documenting the controversial history of Monsanto, a leading American corporation manufacturing agricultural chemicals and genetically modified food products. For Monsanto: A Photographic Investigation, he has traveled throughout the country, from the PCB-contaminated creeks of Anniston, Alabama to the hazardous waste sites of Sauget, Illinois, photographing the landscapes and persons devastated by exposure Monsanto's toxic products and the company's monopoly on seeds. Included in Asselin's dark portrait of Monsanto are objects collected by the photographer himself: vintage advertisements, memorabilia, and newspaper clippings.