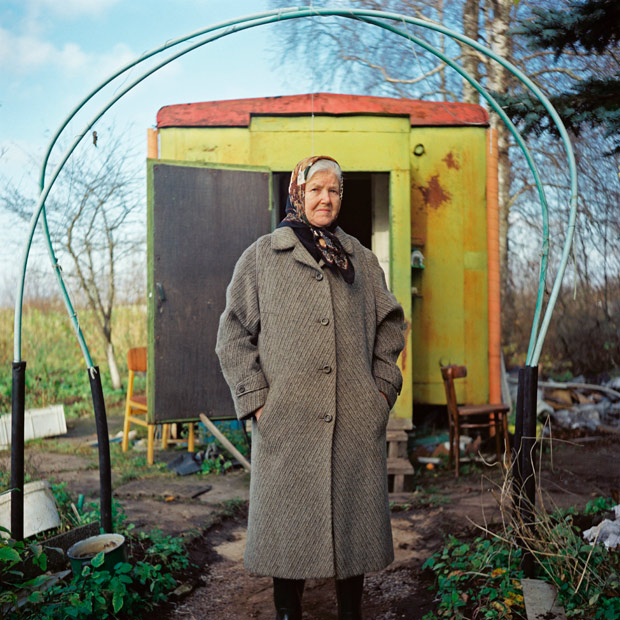 Tamara on the eve of moving day. She is embittered that the authorities would not let the old people die in peace: "We have created so much beauty here." Tamara designed and erected the gates made of plastic pipes and rubber hoses herself. Krasota (Splendor)!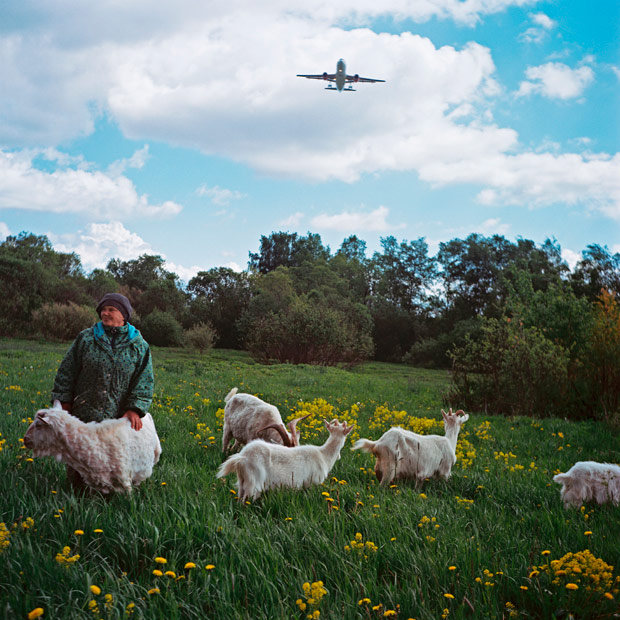 Svetlana Ivnitskaya (57) is a most famous resident at Soodevhe shanty town. This spring (2014) she was a popular candidate for European Parliament election. Jobless, Ivnitskaya lives in a house that has no electricity, sharing it with her husband Boris and a goatherd.
In the 1960s just outside of Tallinn, Estonia, workers of a military factory were given free patches of land for people to plant gardens and grow vegetables. The location gradually became a sort of shanty town in the spirit of the Russian "dachas" (a small seasonal house away from the city), while some citizens chose to call it their permanent residence. Photographer Annika Haas captures the fading pieces of this eclectic culture, soon to be paved over in service of the nearby airport. Plane Watchers memorializes the spirit and stories of those who call the dacha district their home, cherishing each and every day until they are forced to leave.