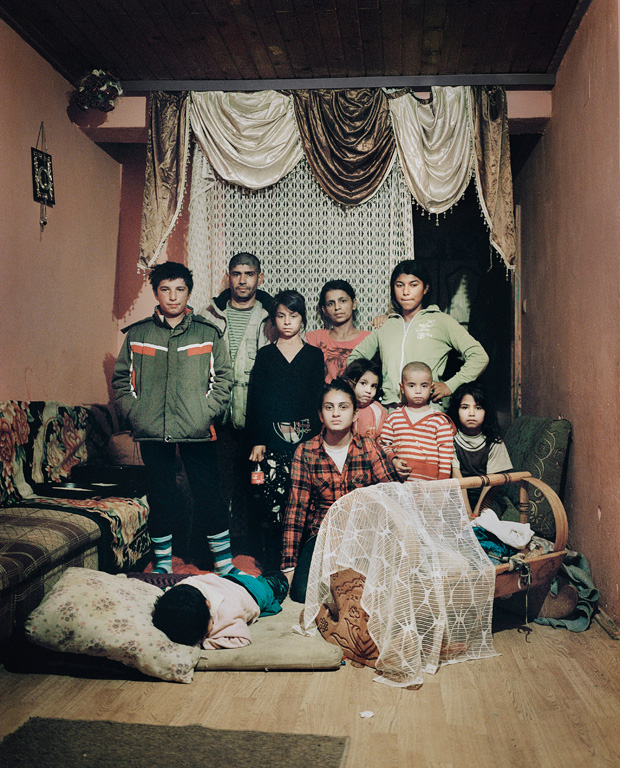 Jahovic Family, South Mitrovica
Savete Jahovic, her husband Hajrulla, and their 10 children share a small flat in the Roma neighborhood, which is located south of the river Ibar. To feed their family, they receive 100€ welfare a month from the Serbian municipality in the north. "As a Roma in Kosovo, it is impossible to find a job," claims Hajrulla. Even though they receive more support from the Serbian community than from the Albanians, they do not feel accepted by either side.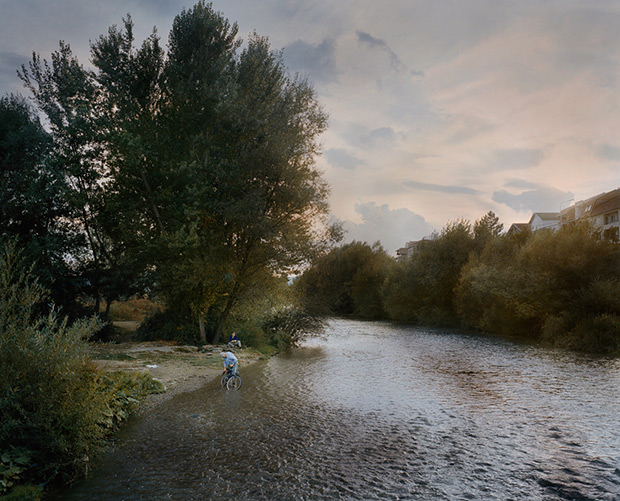 Ibar River
Across the River is Jasper Bastian's long-term project examining the tense and divided city of Mitrovica located in the northwest portion of Kosovo. Once one of the richest cities in the former country of Yugoslavia, the struggling town is now split in two from ethnic tensions, political upheaval and painful memories. While South Mitrovica claims to belong to the independent state of Kosovo, North Mitrovica still vows allegiance with Serbia. The River Ibar runs through the center as both a physical and idealogical barrier, the people there separated and suspended in a constant state of uncertainty and distrust from both sides. Bastian examines this splintered city as a microcosm of the complicated history of the region as a whole, telling stories of the everyday citizens who suffer in the wake of war and political corruption.