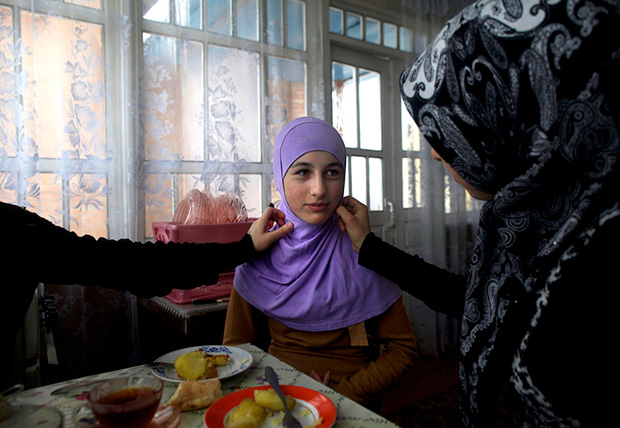 Seda Malakhadzheva, 15, sits beside her friends as they adjust her hijab. She started wearing the headcovering a year ago.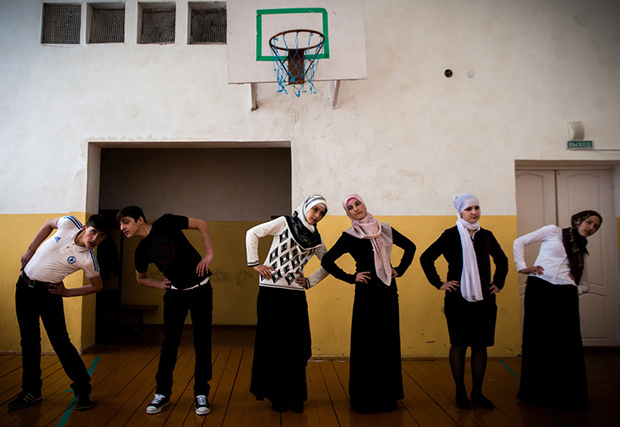 Gym class at School No 1 in the Chechen village of Serzhen-Yurt. The schoolgirls, all dressed in skirts with their heads wrapped in headscarves, say gym clothes violate Muslim dress code.
After decades of war and religious repression, Chechnya, a Russian republic located in North Caucasus, is going through Islamic revival. In her photo series Goodbye My Chechnya, Russian-born, Armenia-based photographer Diana Markosian shows what this revival means for Chechen women.