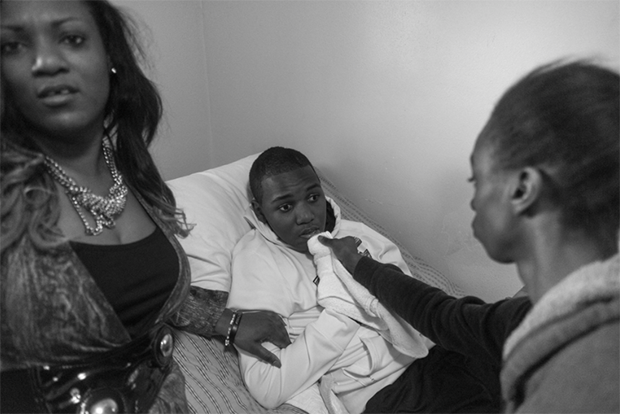 While Dre hasn't yet regained his ability to talk, walk, or feed himself more than 6 or 7 forkfuls, he's doing a lot better since – as his mother says – "they put his skull back on."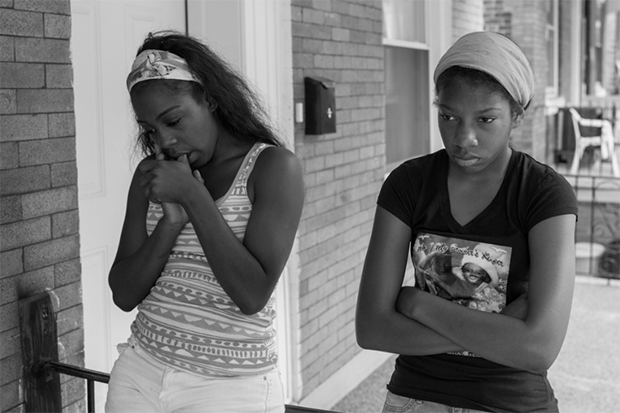 Mone and Katroya's older brother Troy was shot during a robbery. He was hit once and killed.
"Most of these people, in one way or another, have been screwed [and] re-victimized by the media," says Brooklyn-based photographer Joe Quint of the survivors he's met over the course of It Takes Us, a project devoted to bearing witness to the individual lives and families torn asunder by public shootings, suicides, household accidents, and domestic violence. With Faces of Gun Violence, Quint cuts through the continuous din of headlines and sensationalism to reveal the often unseen realities of daily life in the wake of shooting-inflicted traumas.