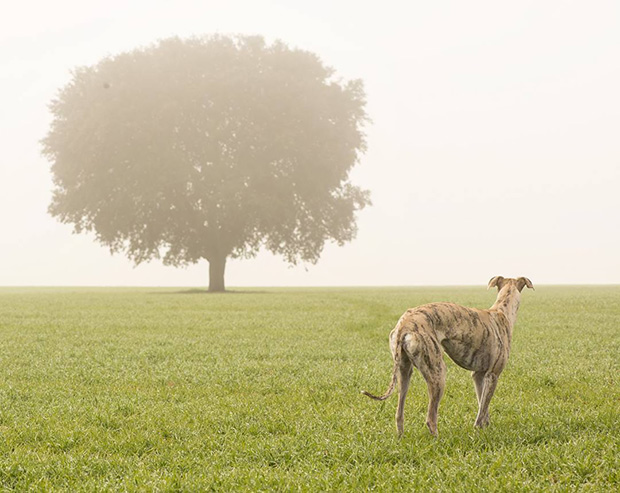 It is not difficult to find people who remember that, after the hunting season, galgos were hanged, rotting in the sun, in dozens. Nobody took them down, they were nobody, and weeks would pass.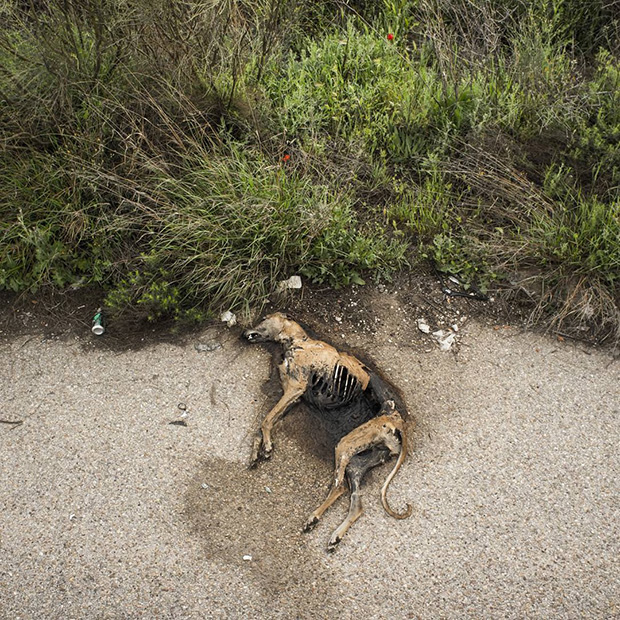 All galgos go to heaven. That might be true. But it is a real hell what many galgos live on earth. Individuals left alone, invisible. Trained, traded, stolen, bred and killed in ways I wouldn't believe were true when I started the film. Or maybe I didn't want to as it was too hard to acknowledge that collective failure. A society that allows so much cruelty dressed in a sport robe, in tradition and ritual. Galgos are hung, stabbed, burnt or abandoned to die.
Filmmaker Yeray Lopez Portillo has a Spanish greyhound named Bacalao. She rides with him on a cargo bike everywhere he goes. "In a way, she saved my life," he says, referencing a period of depression she helped him overcome. As it happens, he probably saved her life too.
Every year, somewhere between 50 and 100 thousand dogs just like Bacalao are abandoned or killed. Some estimates place that number at 200 thousand. When hunting season ends, the greyhounds, known as galgos in Spain, are hanged from trees, dropped down wells, and left by the side of the road without access to food or water.