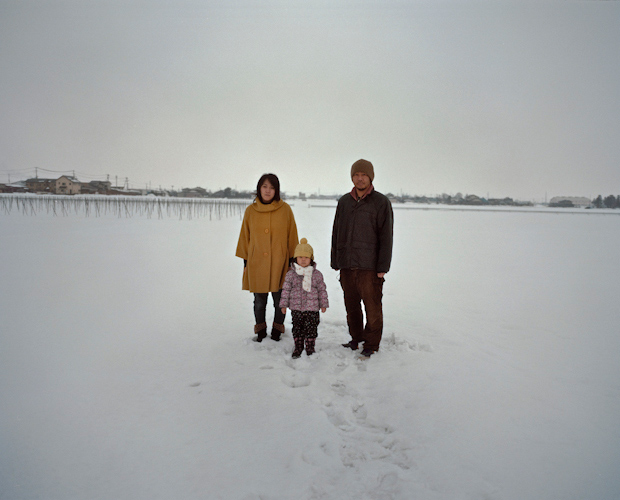 Nozaki and his family stand for a portrait in a snow covered vegetable field in the town of Aizuwakamatsu, Fukushima Prefecture. Nozaki and his wife are not overly concerned about radiation contaminating food and water, but how discrimination will impact the future for their 4 year-old daughter. February 2014.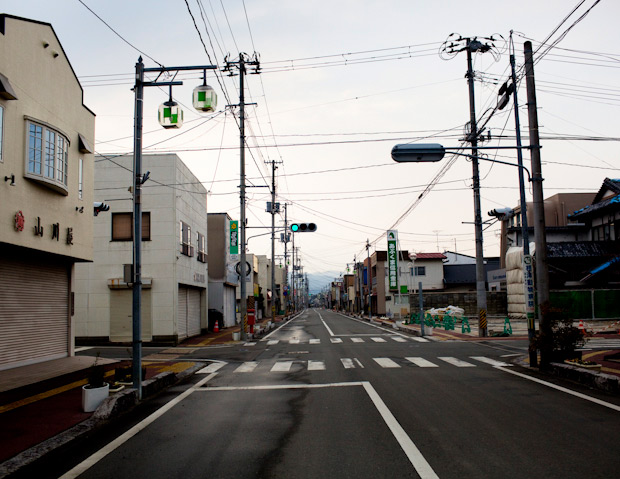 Main street in the town of Odaka, Fukushima, about 6 miles from the Daichi nuclear power plant. The city remains lifeless except for the sounds of grating coos of crows in the nearby distance. Residents may return for the day to survey the damage to their homes, but are not allowed to live in the city. March 2014
Life Within 90km is photographer Brian Driscoll's reflection on the life of residents of Fukushima, three years after the earthquake and subsequent power plant explosion that left 160,000 people displaced and still seeking answers.