Aise with her two daughters. December 2013.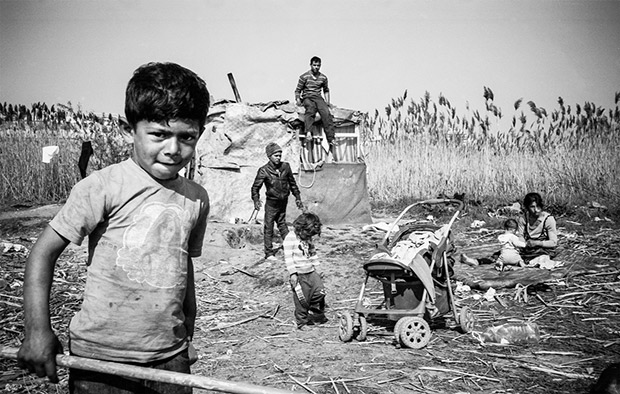 During warm days, life unfolds mainly outside. Most of the kids are born in the pit and none of them attend any form of education. May 2013.
The Last People of the Pit is photographer Sorin Vidis' document of the communal remnant of an abandoned landscape, dug by man and transformed by the earth in a culmination of political and social upheaval.