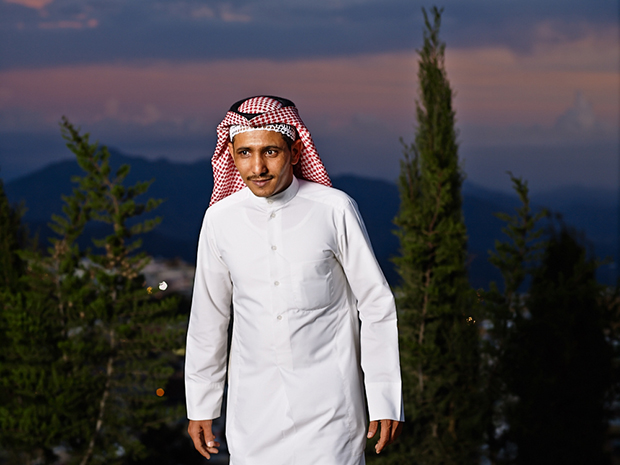 Ayesha Malik: It depends on the situation. If I am walking around with a small camera or my iPhone, I do not necessarily ask. I value the lightness of that process. Sometimes I will exchange a glance of acknowledgement if I sense a person would prefer that. In my more recent work exploring/documenting Saudi Arabia, I have chosen to actively ask my subjects to be photographed. I do not want them to be stolen moments. I want them to be given, to be honest, for a person to be seen as they wish to be seen. I started carrying around a laminated note in Arabic stating what my project was about and if I could take a photograph. I have no interest in telling people how to see Saudi Arabia. I believe Saudi Arabia has to be seen on its own terms. I hope that through this process, it will speak for itself, in all its variations. I find it is a country of private people, and I will always choose to respect that over anything else.
Ron Haviv: It is a situation by situation decision regarding permission. In the United States, if you and your subject are in public, there is no legal requirement for permission. If you are on or in someone's personal property, permission is needed. In many cases, if I point a camera towards someone, and there is no negative reaction, I feel fine in taking the image. If they say no, verbally or otherwise, I respect their choice. If, however, there is a crime, violent act, or people are there for the purpose of being photographed, I will take the image.
Bieke Depoorter: Normally yes. I often feel uncomfortable with taking pictures in the streets, because it somehow feels like stealing… I feel better if I first ask for permission. When I enter in peoples home, it's more easy, as I explain to them my ideas before they invite me into their home. I understand, though, if street photographers do not ask for permission first… the moment can be easily gone if you asked. It's all about having respect for your subject. If you have that, not a lot of things can go wrong.