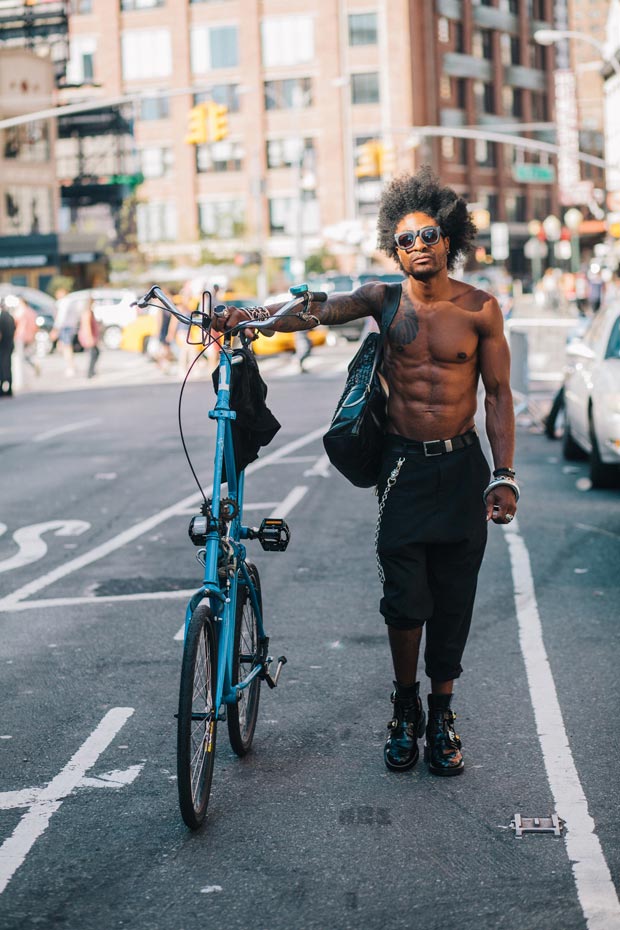 Quaddafi rides a custom single-speed tall bike photographed at Hudson St. and West 13th St., Manhattan, going to Pastis.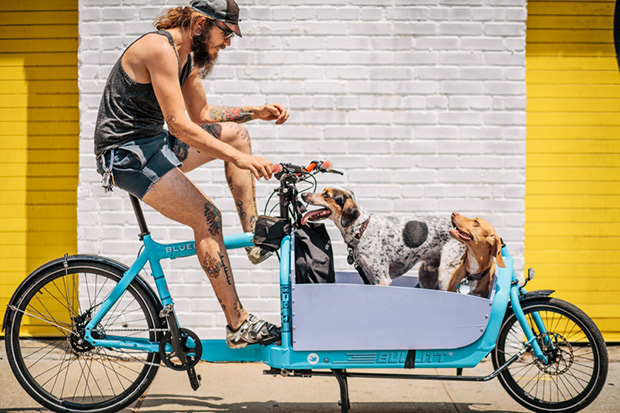 Brian (with Fritz and Gromit) rides a Bullitt 11-speed cargo bike from Copenhagen photographed on North 6th st. and Wythe Ave., Brooklyn, cruising around Williamsburg.
We've recently moved back to Brooklyn after two-plus years in Austin and New York Bike Style was literally our first piece of mail. Since it was the only book in our apartment for awhile, it quickly became the go-to book for my 17-month-old's bedtime story—she still squeals with delight every time she sees it.
New York Bike Style, photographed by Sam Polcer and published by Prestel, is packed full of colorful photos of equally colorful New Yorkers with their bikes. What separates the work from countless other street-style projects is yes, the bikes, but also the fact that most everyone looks genuinely happy—Polcer even managed to get some guys from the Black Label Bike Club to look friendly and approachable.