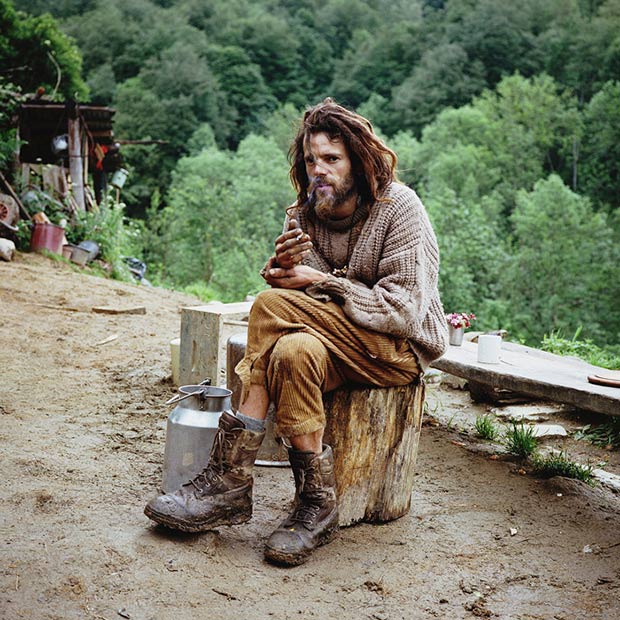 Vincent, The Pyrenees, France, 2012.
Vincent was a mathematics student. He has been living in Ramounat for the last 7 years.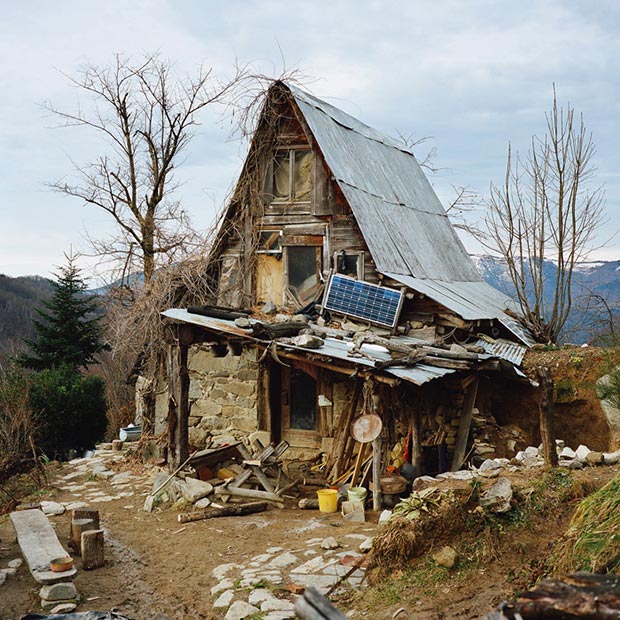 Ramounat, The Pyrenees, France, 2012.
Ramounat is well known to be the birthplace of back-to-the-land movement in France. Here Bruy met Peter, a German man who has been living there for the last 30 years. He came originally with his wife and children who left decades ago.
In an age of hand-held technology and urban living, a Waldenesque desire to live removed from it all has taken hold. Most of us only dream about a more solitary life abandoned to the wilderness. Photographer Antoine Bruy did just that, spending a period of time between 2010 and 2013 hitchhiking through Europe with no fixed course or destination for his series Scrublands.
Driven by random encounters and chance, Bruy met those individuals who have sacrificed all modern comforts for autonomy from social expectations and consumption. The photographer would stop for days and sometimes weeks at at time, helping people farm land or raise cattle. He notes that though he shot in several countries, the communities are homogeneously linked through makeshift buildings, recovered materials and agriculture-based living. For reasons both political and deeply personal, Bruy finds a distinct beauty in a world where there is no clock ticking or desperate necessity to conquer, "but a ballet of days and nights, seasons and lunar cycles."
Antoine Bruy plans to continue Scrublands next year in the United States.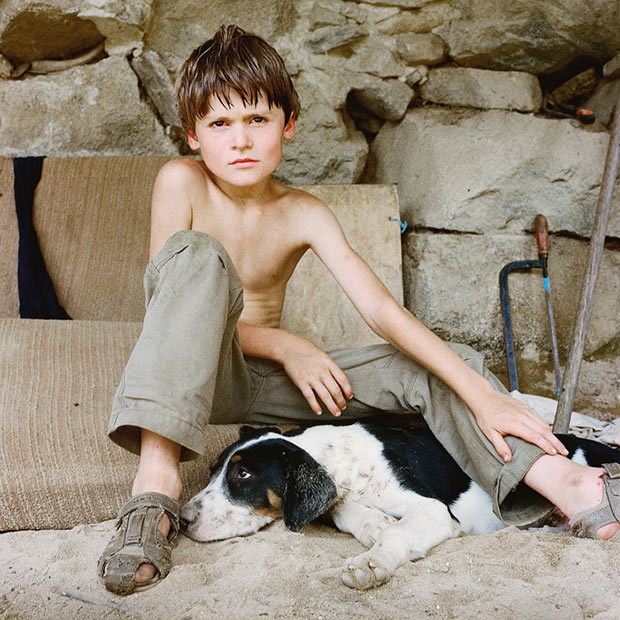 Urs, The Pyrenees, France, 2012.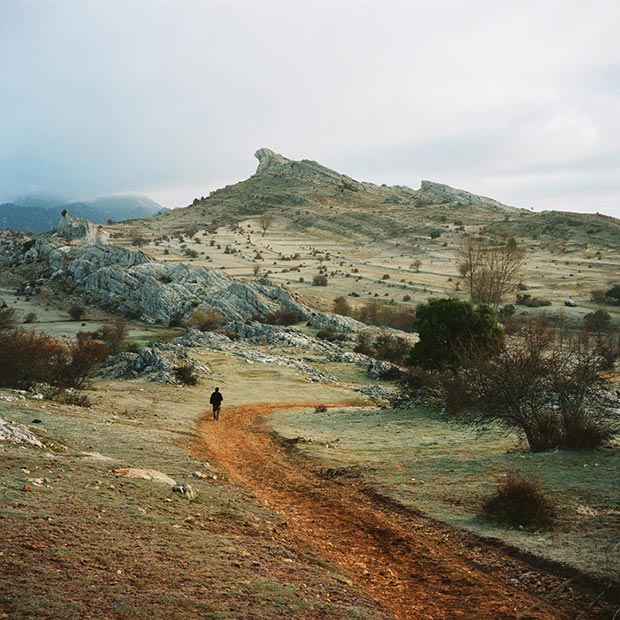 El Pardal, Sierra de Cazorla, Spain, 2013.
El Pardal is a place situated in the Sierras de Cazorla, Segura y Las Villas Natural Park, established in 1986. This is where Bruy met Amiro, a German man who has been living there for the last 25 years. The nearest village was 3 hours by foot.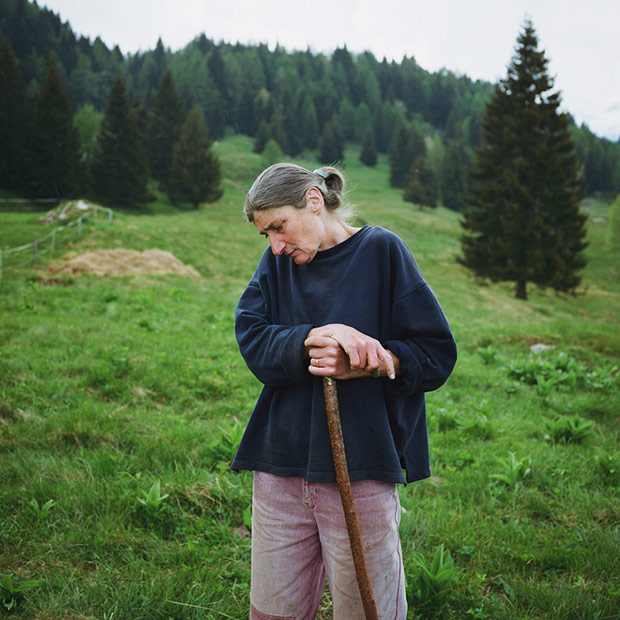 Sabine, Alps, Switzerland, 2013.
Before arriving in the tiny village of Ces, Sabine was a teacher in philosophy and literature. She's been living there for the last 15 years and now raises cows with her husband Christian.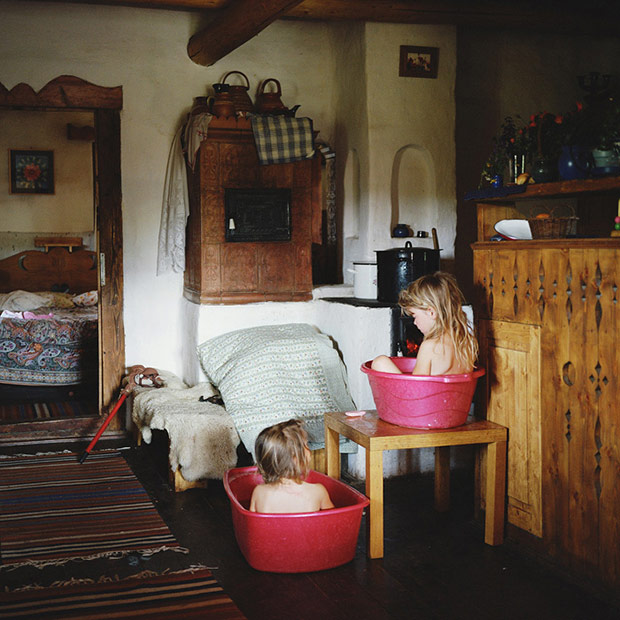 Two girls taking a bath, Carpathians, Romania, 2013.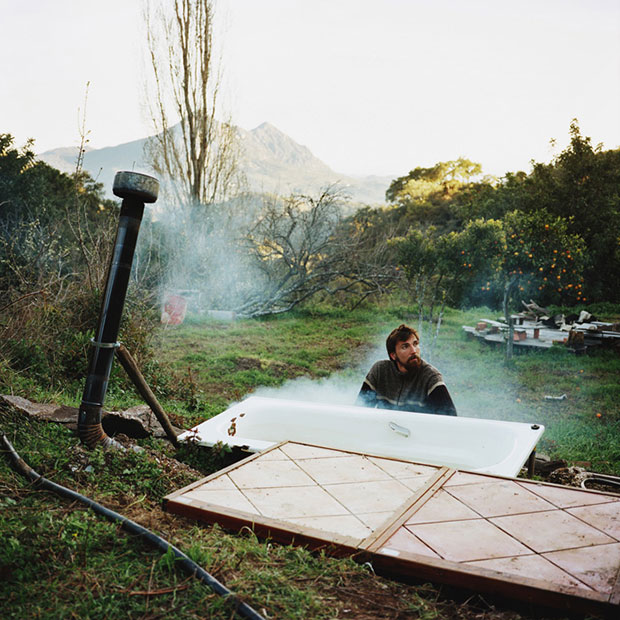 Julian working on the bathtub, Sierra del Hacho, Spain, 2013.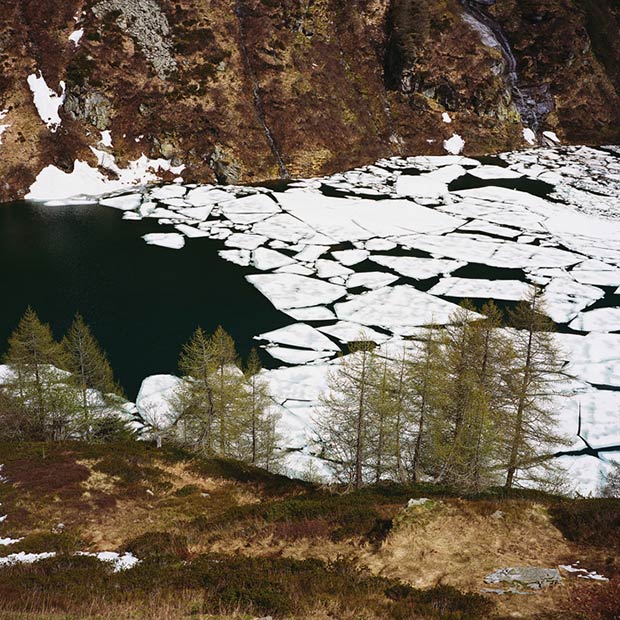 Lake of Laghetto, Alps, Switzerland, 2013.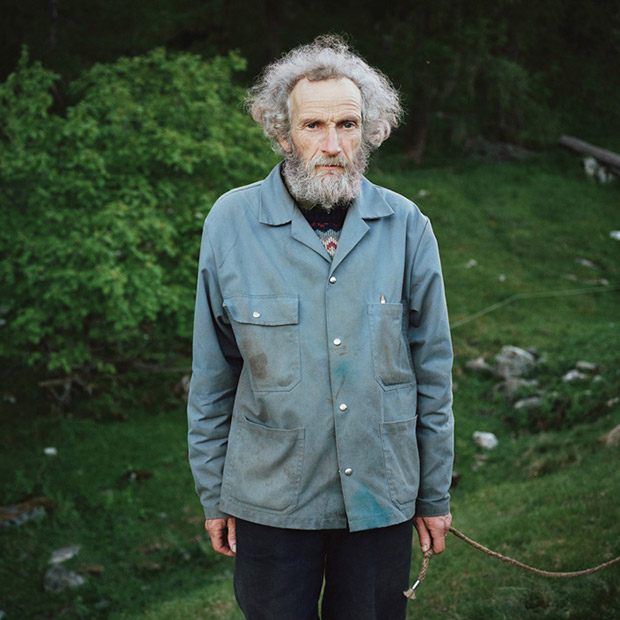 Christian, Alps, Switzerland, 2013.
Bruy met Christian in Ces, a tiny village situated in the Leventina Valley. In the early 70's some young people discovered Ces as an abandoned village and started rebuilding it. Before arriving there, Christian was an engineer. He's been living in Ces for the last 30 years and is now raising cows with his wife Sabine.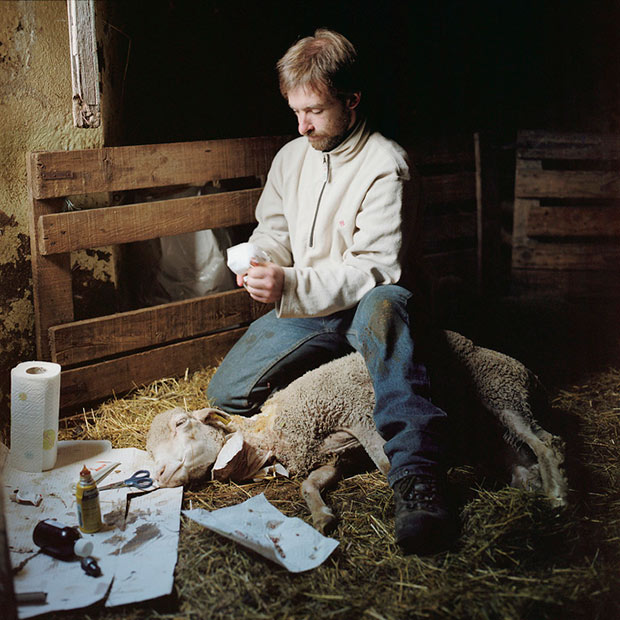 Olivier nursing a sheep, Ardèche, France, 2010.
Olivier is a French shepherd raising sheep and goats. In this picture, he is nursing a sheep who was bitten by a dog. Bruy spent one month with Olivier and his wife to watch the animals and help out with their land.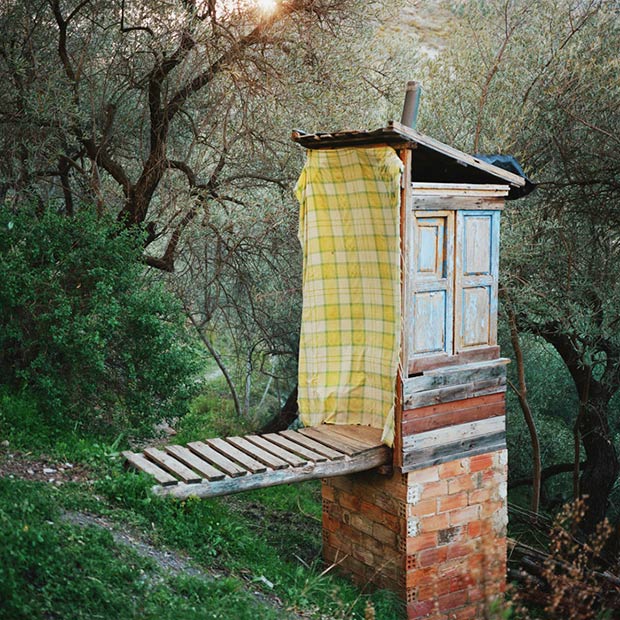 Composting Toilets, Sierra Nevada, Spain, 2013.
These toilets were constructed by Kate, an English woman who came to Spain by donkey. She's been on her land "La Granja", near the village of Bayacas in the Sierra Nevada  for the last 20 years.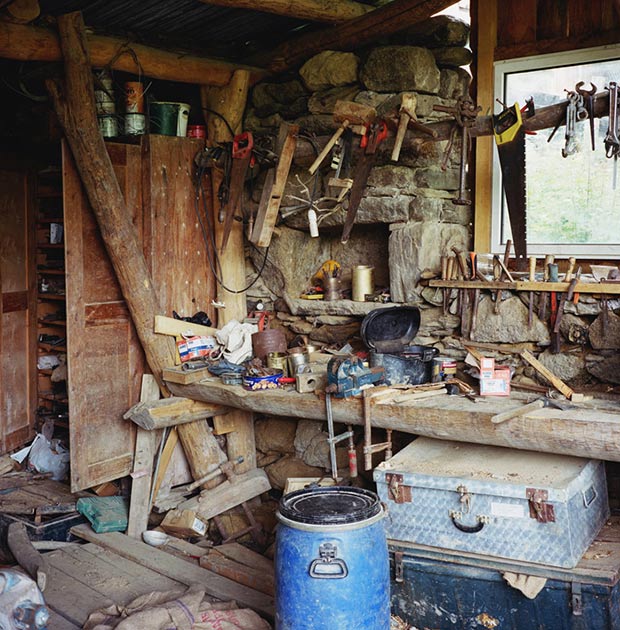 The Workshop, The Pyrenees, France, 2012.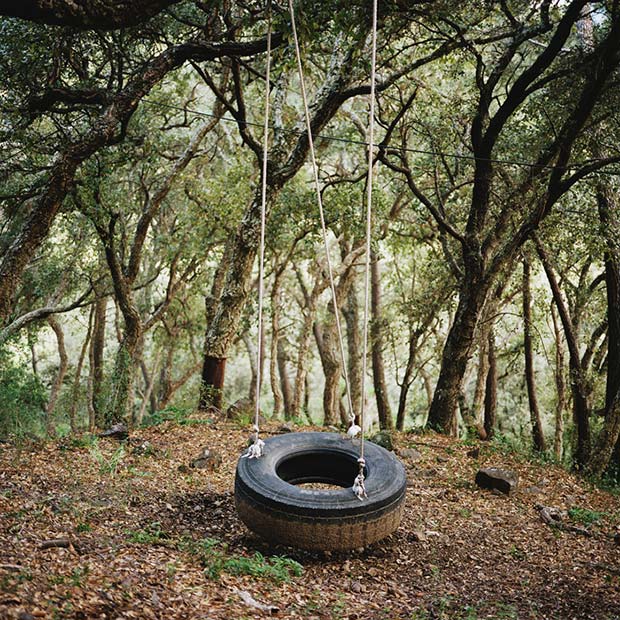 The Swing, Sierra del Hacho, Spain, 2013.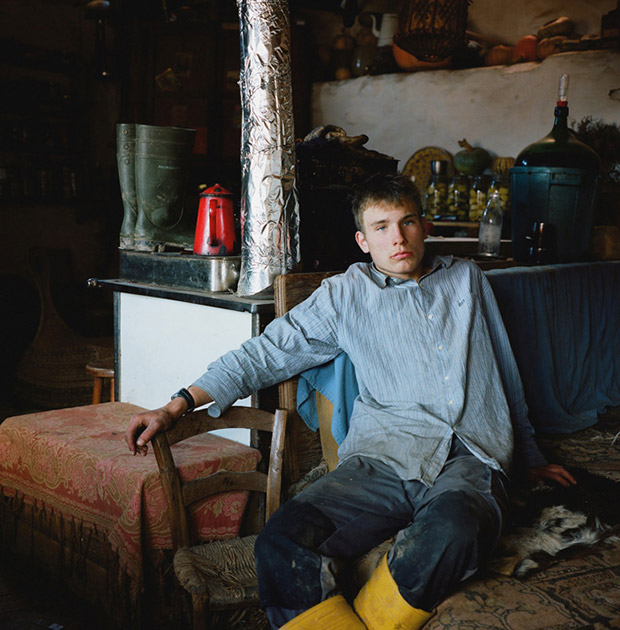 Marcel, The Pyrenees, France, 2012.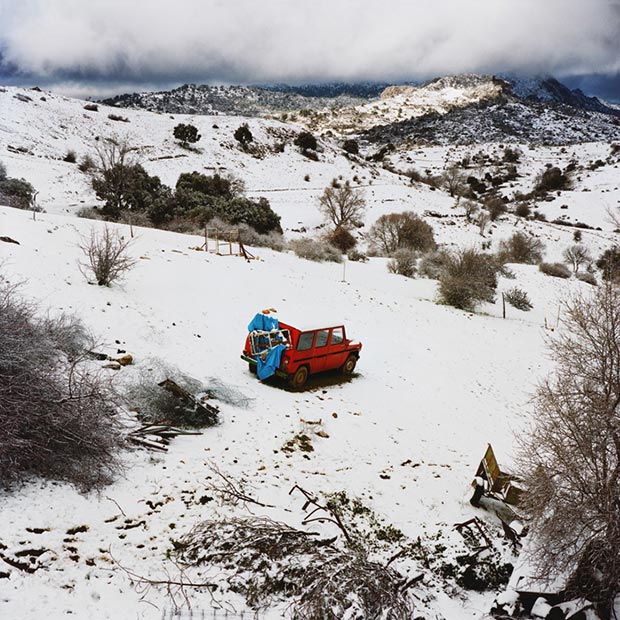 Sierra de Cazorla, Spain, 2013.
The 2nd Annual Feature Shoot Emerging Photography Awards is an international photography competition for up-and-coming image makers who are ready to kickstart their careers. Five talented photographers will be provided with the resources they need to get their career off to a strong start. Photographers of all disciplines are welcome to submit up to 5 images in any genre. We can't wait to see your best work! Enter here.