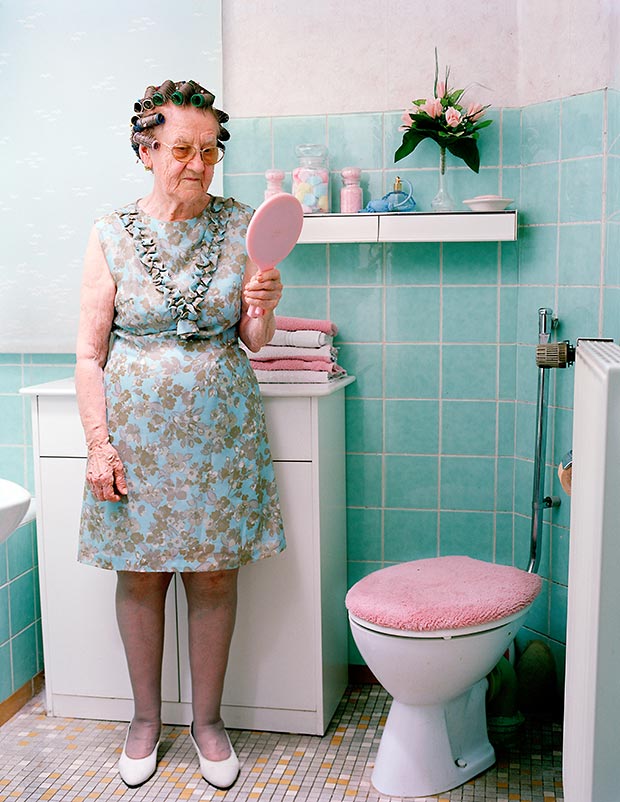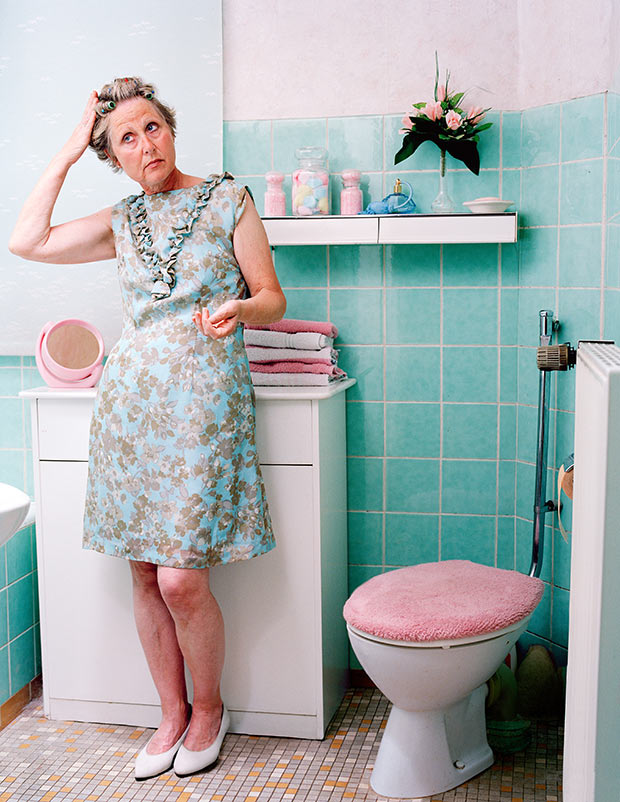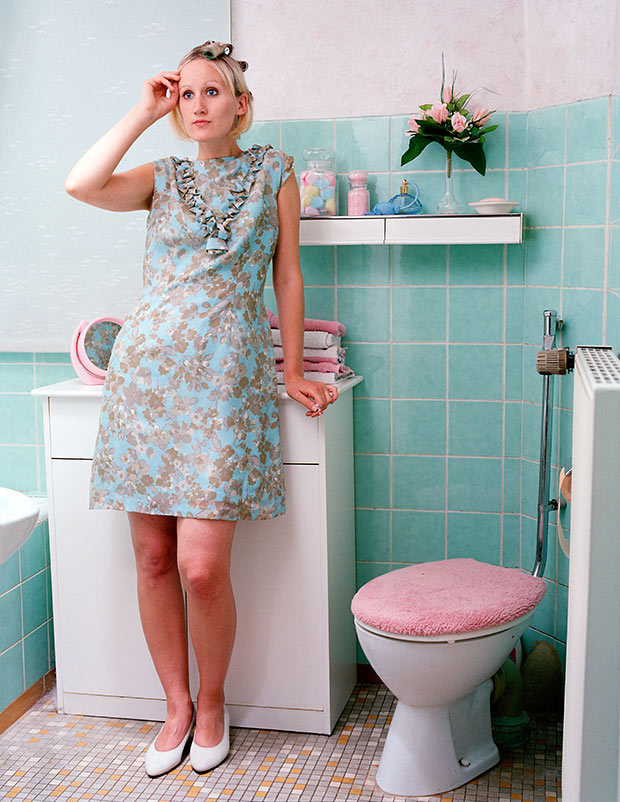 My mother was a hairdresser for almost 20 years. Although she was interested in getting higher education, her mother was so happy seeing her working in our little town in Bavaria, that my mother wasn't able to try something else or move out of town.
Photographer Nina Röder steps into the clothes and mindset of her matriarchal history in the series Mutter Schuhe (Mother's Shoes). The work is a visual evolution of three generations of women, all dressed in Röder's mother's clothing depicting specific memories from her life. Shot in old rooms of her mother's childhood home, the narratives played out explore how different individuals recall the past and how it evolves as time wears on. We spoke with Röder about her mother, grandmother and what it's like to grow up in a lineage of feisty women.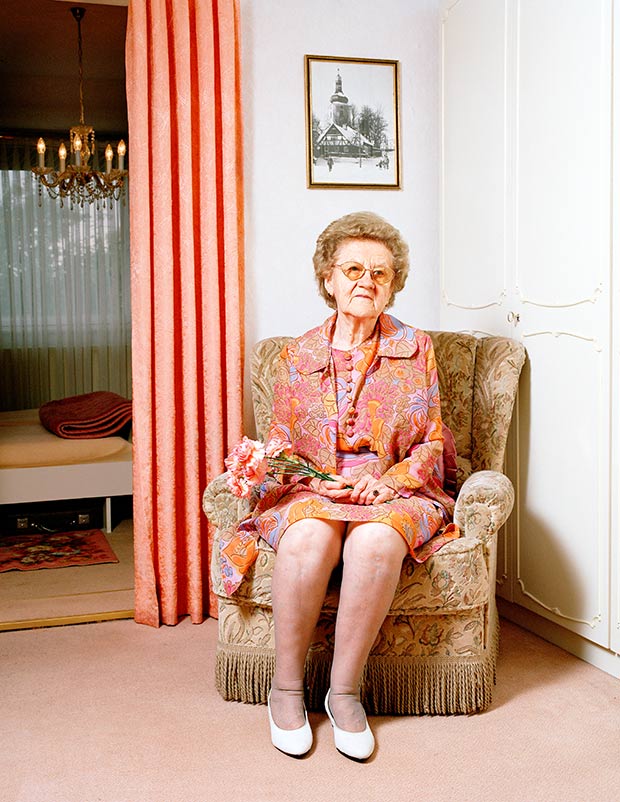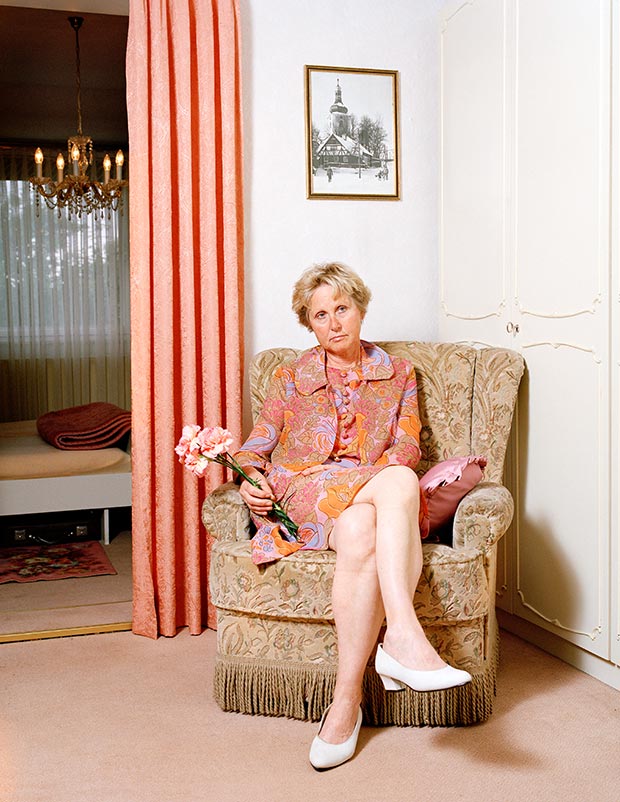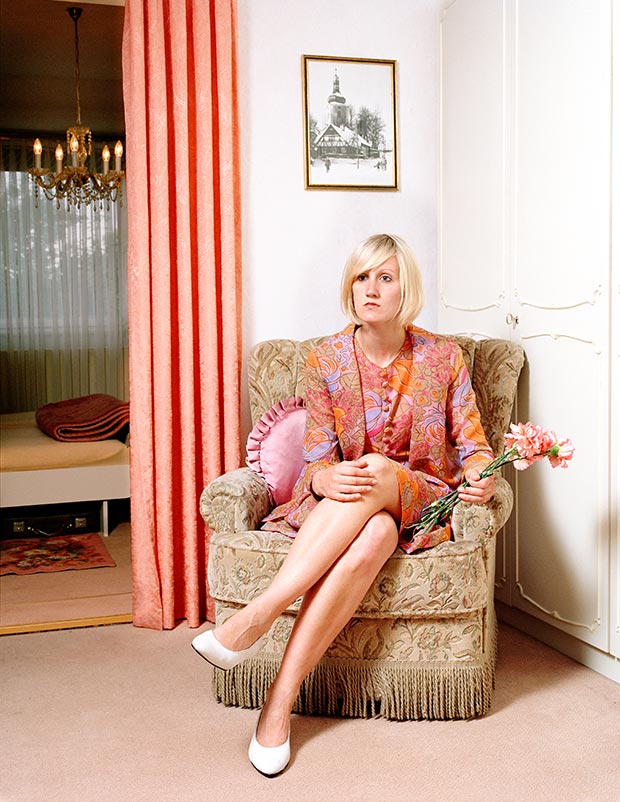 The prom night of my mother has always stayed in her mind as a complete disaster. Not only was her date a bad dancer, he brought her carnations — the flower associated with graves in Germany.
Why did you choose to re-imagine your mother's youth? Why not your grandmother's or your own?
"The interest in my mother's youth is based on the fact that I wanted to get to know my mother better and maybe to learn indirectly more about myself. I wanted to see her not only as my mother – but as a woman who had a life before me. A life full of hopes, first loves, dreams and ideas."
Describe your mother and what you were told about her as a girl.
"I guess my mother was quirky and straight-forward and a little diva."
In these photos, your grandmother and mother were witness to these memories but you were not. Did they play a significant part in how you staged your photos? How did their recollections of the past differ?
"It was quite important for me not knowing these stories personally so there was enough space for me to discover the metamorphosis and interpretations of my mother and my grandmother's memories. Of course my grandmother sometimes had no idea how my mother really felt as a teenager or what she really wanted from life."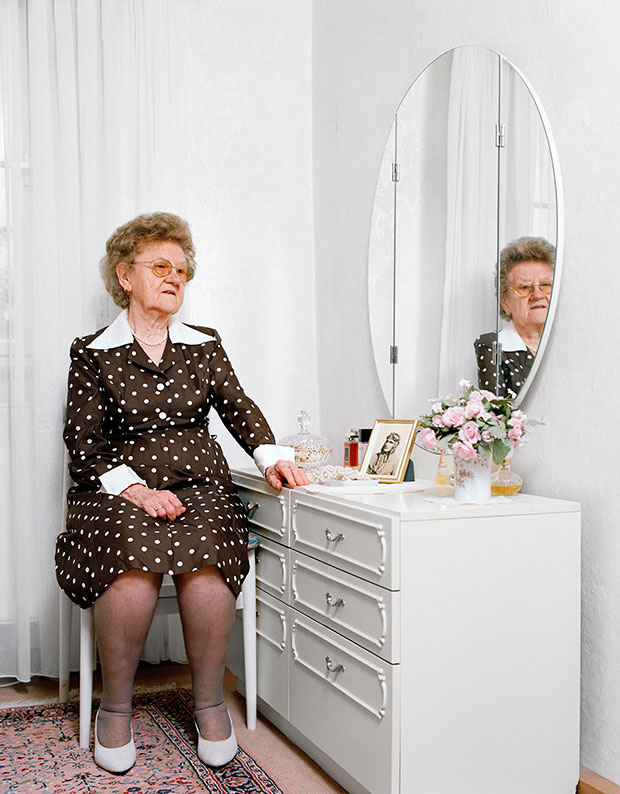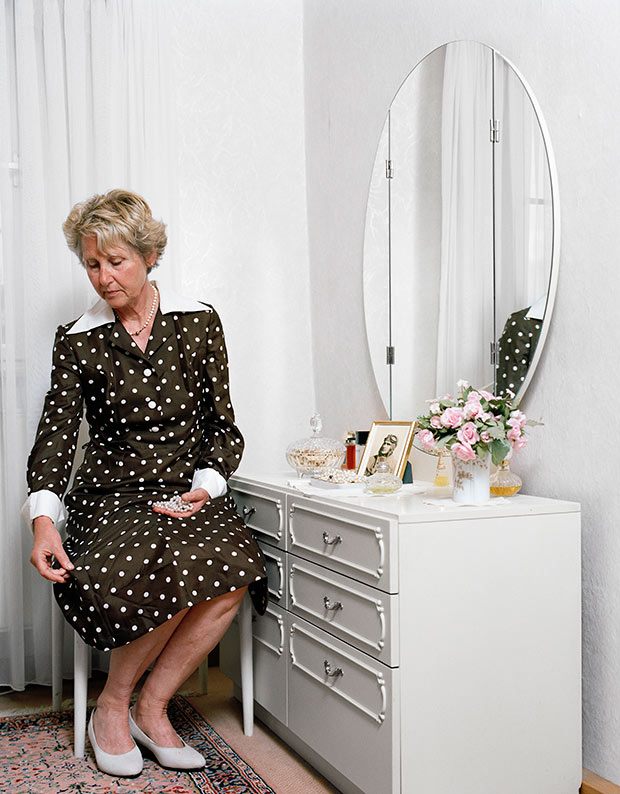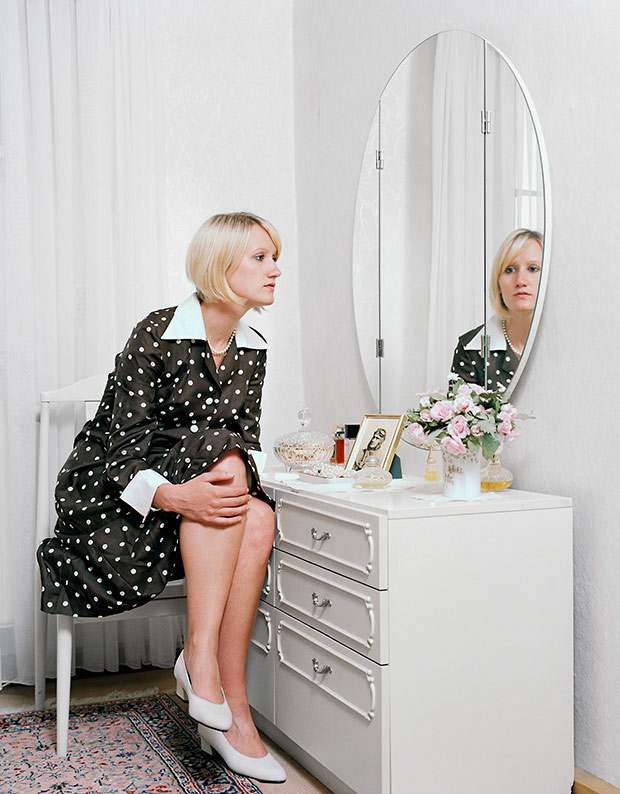 The first best friend of my mother died some years ago. She was the friend she first tried make up with, first got dressed up with.
Did you find out things about both women you did not know?
"The biggest surprise for me was, that both agreed immediately to work with me on this project. My family is from a little town in Bavaria so they never had any relation to the art world. To me it is fantastic because they both can criticize my work very honestly without any prejudices."
How does your grandmother and mother's personal narrative effect your own?
"The personal narrative of my mother and my grandmother effects my life in a very dominant way: Almost every artwork I've done so far is influenced by conscious or unconscious aspects of family stories. For example, my grandparents were expelled from Bohemia (now Czechia) after the Second World War so they lost everything they had. I guess that is the reason why my grandmother now is keeping all her old clothes or furniture from the last 40 years. Almost all my 'models' are wearing clothes from my grandmother."
via Lens Culture
The 2nd Annual Feature Shoot Emerging Photography Awards is an international photography competition for up-and-coming image makers who are ready to kickstart their careers. Five talented photographers will be provided with the resources they need to get their career off to a strong start. Photographers of all disciplines are welcome to submit up to 5 images in any genre. We can't wait to see your best work! Enter here.