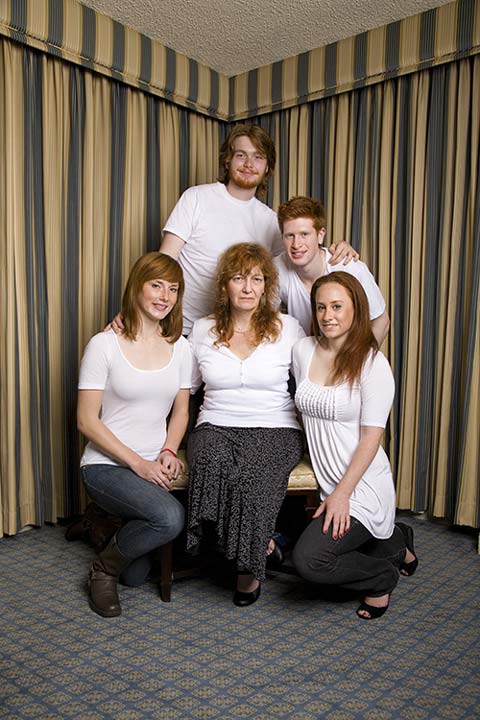 I am interested in the shifting paradigm of the traditional family structure and in the paradox of the familiar. The portraits are of actual people being themselves in an entirely new context; they intuitively follow the rules of the genre and the group they form, for the camera ascribes them an identity. I am constantly questioning the past and present narrative and the space between authentic experience and artifice.—Jamie Diamond
At first glance, New York-based photographer Jamie Diamond's family portraits are quite convincing in their conventionality—smiling faces setting up a classic, ready-for-the-wall shot. Yet they are actually staged, and the subjects strangers. Diamond recruits his faux family members in public and on Craigslist, asking them to meet him in rented hotel rooms where he constructs artificial families for the camera. The resulting work explores the public image of family, themes of photographic truth, gender, class, and culture.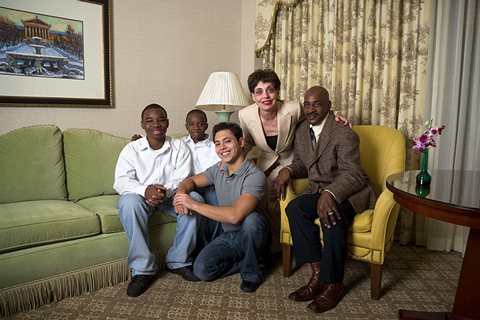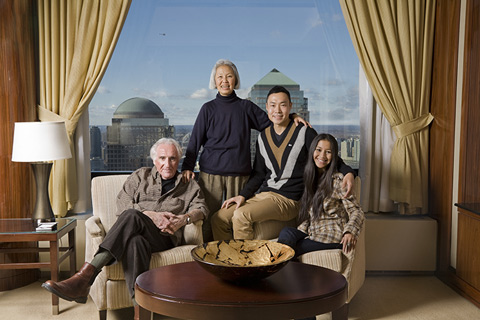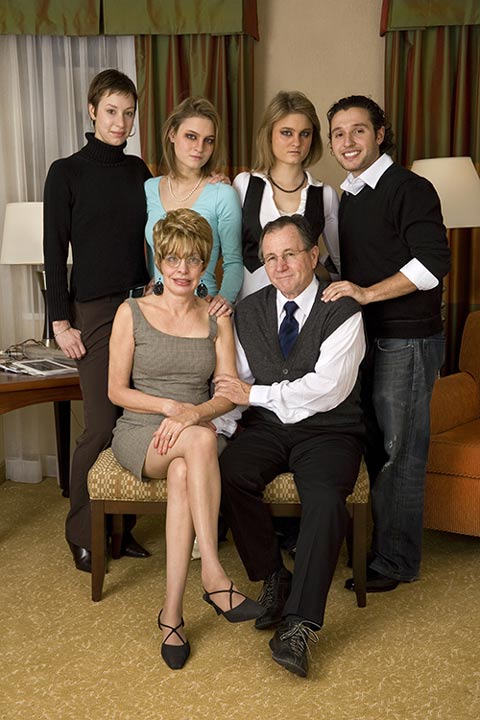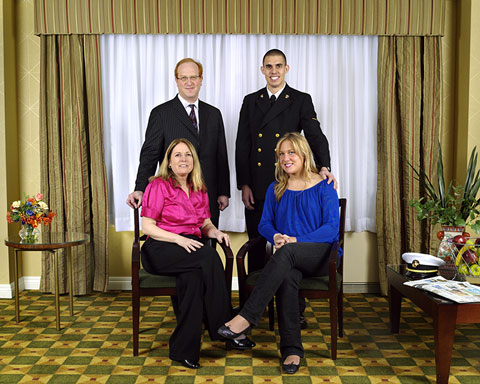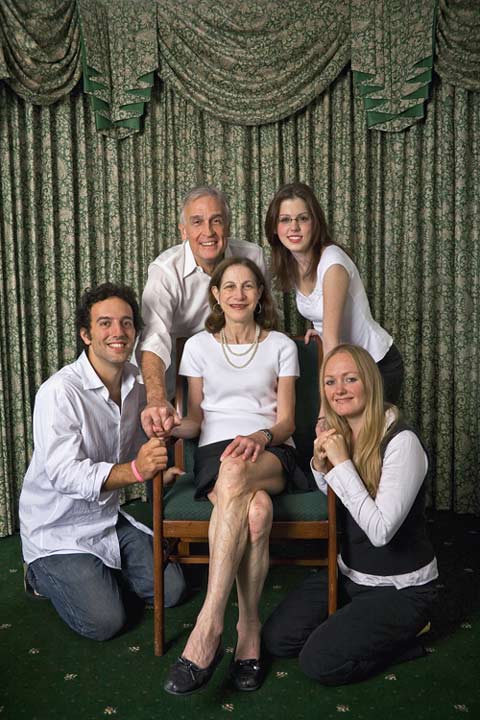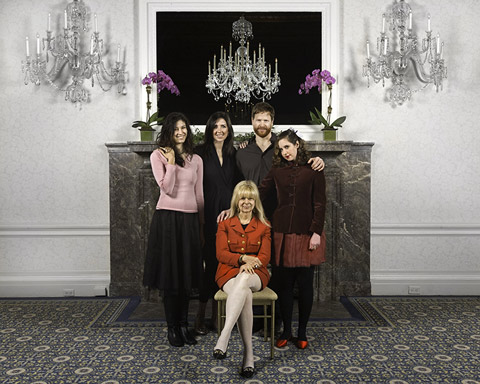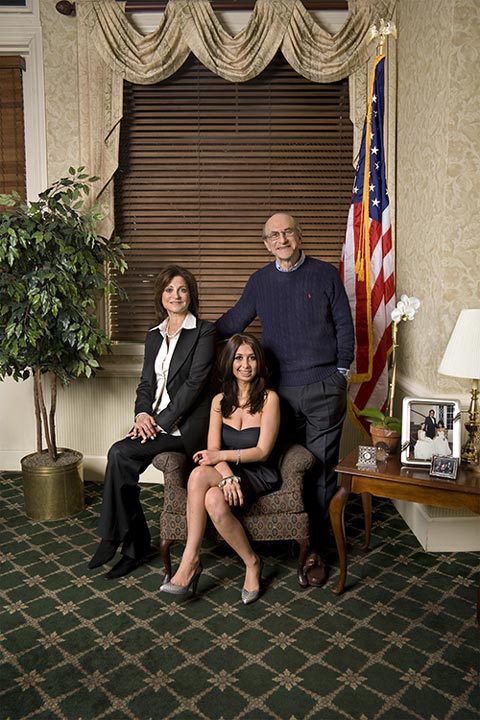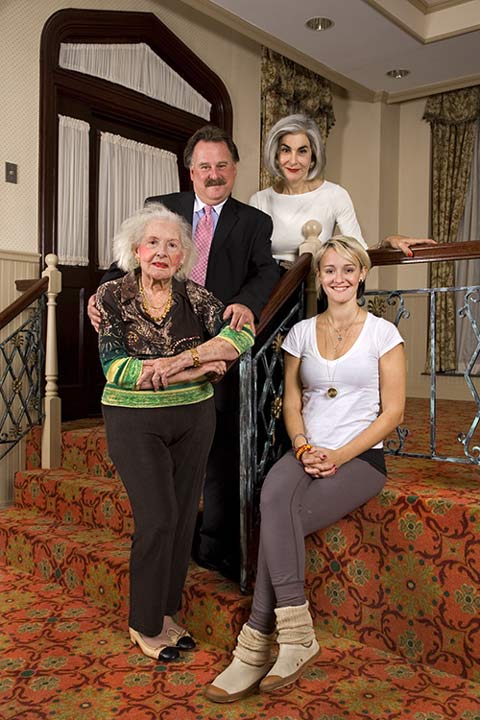 The 2nd Annual Feature Shoot Emerging Photography Awards is an international photography competition for up-and-coming image makers who are ready to kickstart their careers. Five talented photographers will be provided with the resources they need to get their career off to a strong start. Photographers of all disciplines are welcome to submit up to 5 images in any genre. We can't wait to see your best work! Enter here.