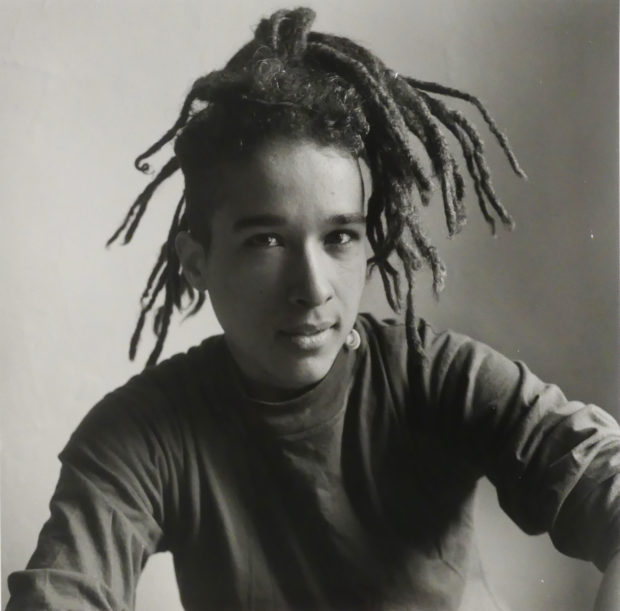 Robert Giard. Storme Webber, New York City, 1990. 15 x 15", gelatin silver print.
Webber is a poet, playwright, educator and artist. Her collections of poetry include "Diaspora", "Blues Divine" and "Noirish Lesbiana".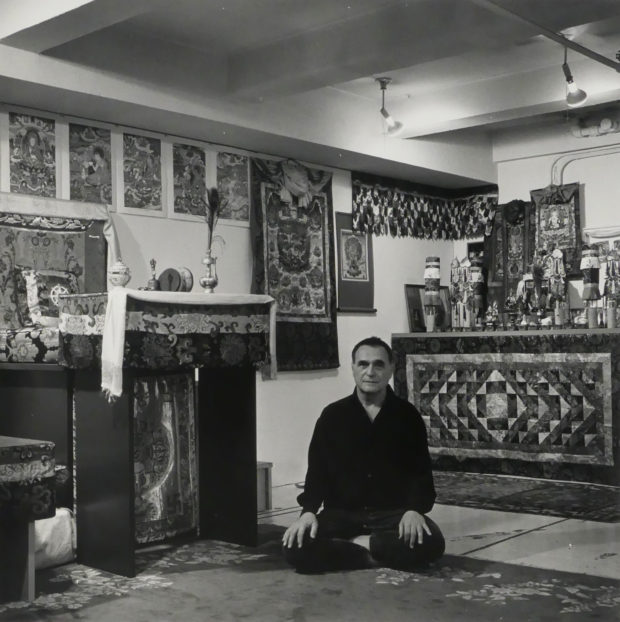 Robert Giard. John Giorno, New York City, 1993. 15 x 15", gelatin silver print.
On July 16, 2002, American photographer Robert Giard died doing what he loved best — traveling across the country to make portraits of LGBTQ+ writers. In total, Giard photographed some 600 writers from all walks of life, creating a visual record during the height of the AIDS crisis.
Giard's inclusive spirit lead him to create a veritable catalogue that encompasses not only a broad swath of enthographic communities, but a diverse array of literary practitioners, be it novelists, playwrights, and poets or journalists, historians, and activists including Stonewall rebels Sylvia Rivera and Storme De Laverie.
The photographs were first published in the landmark book Particular Voices: Portraits of Gay and Lesbian Writers (MIT Press, 1997), and in 2004, the renowned Beinecke Rare Book & Manuscript Library at Yale University acquired Robert Giard's complete archive as part of the Yale Collection of American Literature.
Now a selection of 53 portraits are on view in Particular Voices: Photographs of LGBTQ Writers, Artists and Activists, 1980's – 90's at Daniel Cooney Fine Art, New York, now through July 26, 2019. Here, we get first-person accounts of Giard through the eyes of those who sat for him as well as Jonathan Sillin, Giard's life partner, co-president of the Robert Giard Foundation, and executor of the Robert Giard Estate.