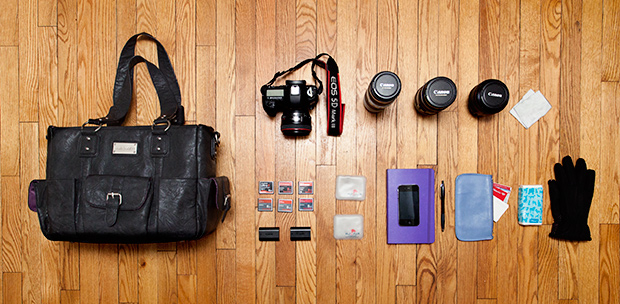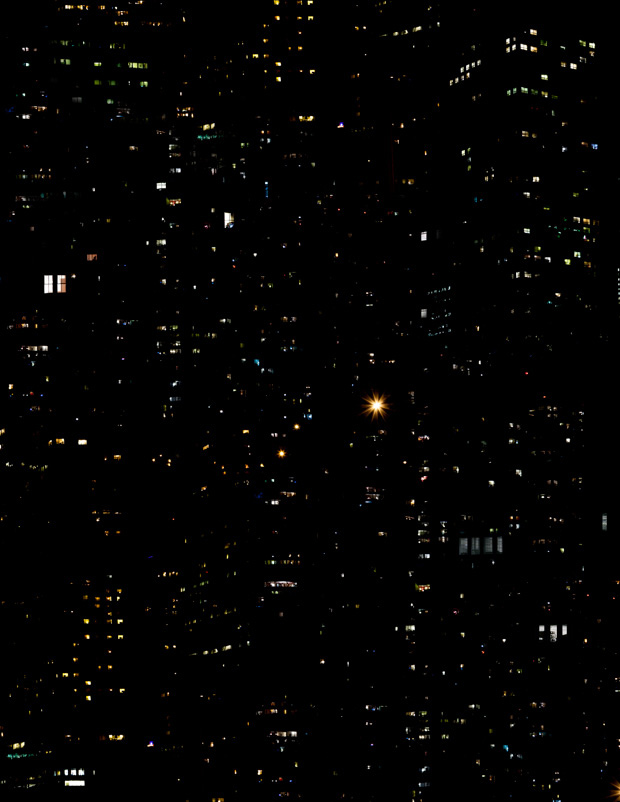 From Dark City, a series of Chicago's city lights captured in a sea of darkness.
What's in your camera bag?
Canon 5D Mark III, 50mm f1.2 lens, 85mm f1.2 lens, 24-70mm f2.8 lens, 70-200mm f4 IS lens, lens cleaning cloth, memory cards, extra batteries, hand warmers, sketchbook, pen, iPhone, business cards, drivers license, debit card, tissues, gloves.
What's the most unusual item in your camera bag? Probably my reusable hand warmers. It's typically around freezing when I am shooting, as I make the Dark City work in the fall and winter months—in Chicago. I put them inside my gloves and they keep my hands fairly warm, considering the temperatures outside.