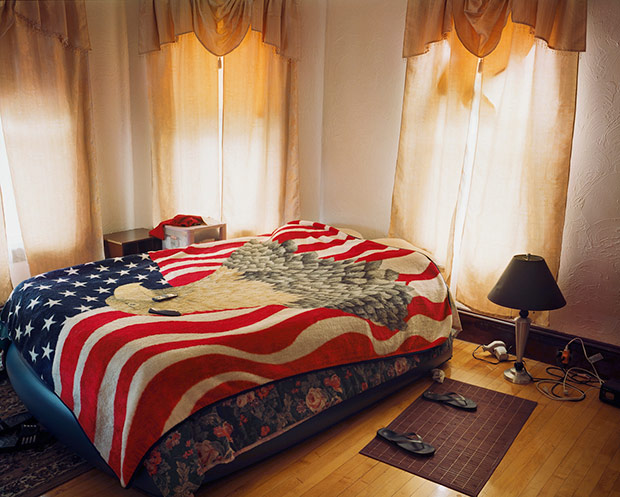 The man is from the West African country of Guinea Bissau, spending time first in Cape Verde before coming to the United States. He works nights doing factory work, and studies English as a Second Language.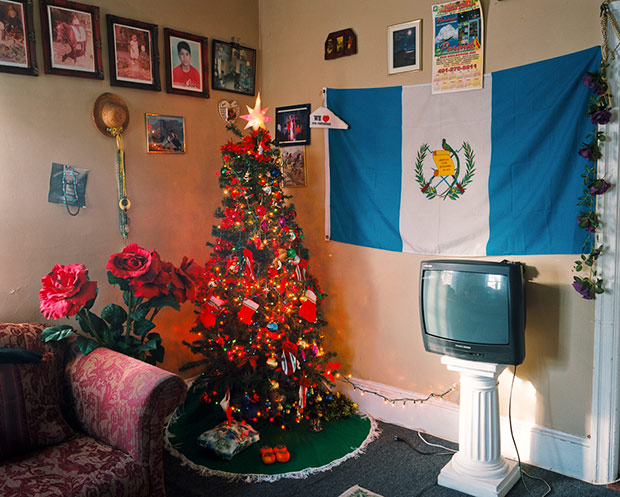 The mother left the rural poverty of Guatemala in search of money to raise her six children. She left them behind and walked nine hours from the Mexican border to Phoenix, where she then headed to relatives in Rhode Island. Since then, she has sent money home monthly, succeeding in bringing four of her children to the U.S. Two of them she has not seen since she left twelve years ago.
"Drug smugglers, human smugglers, gang members and child molesters" was how Arizona State Senator Russell Pearce described the some 11 to 20 million immigrants currently living in the Unites States. Mary Beth Meehan attempts to present a different perspective for her series Undocumented, photographing the homes of residents without a visa all across New England.
Contrary to political rhetoric on the subject, Meehan photographs a group of people deeply embedded in their local communities; attending school, church, working, volunteering and paying taxes like every other citizen. The series captures a domestic landscape slightly askew, requiring the viewer to pick out the tell-tale clues of who these people are and the lives they are trying to build.