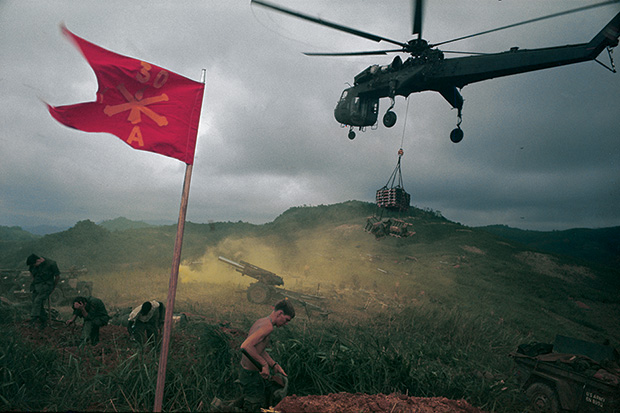 South Vietnam, April 1968: Ammunition airlift during the relief of Khe Sanh. © Larry Burrows / Time Inc.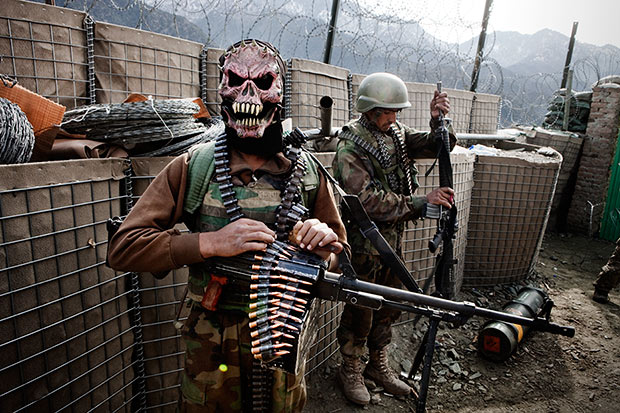 The Korengal Valley, Afghanistan, 2009: The Korengal Valley was widely considered one of the deadliest places for American soldiers fighting in the Afghan war. © Franco Pagetti
In recent months, the world was shocked by the very public murders of western journalists James Foley and Steven Sotloff. Desiring to raise awareness and honor the perilous and passionate work of war reportage, conflict photographers Jordan Sullivan, Aaron Stern and Sebastiano Tomada Piccolomini have curated A Form of Love – An Exhibition of Contemporary Conflict Photography. The group exhibition includes work from Larry Burrows, Marcus Bleasdale, Peter van Agtmael, Sebastiano Tomada Piccolomini, Paolo Pellegrin, Yuri Kozyrev, Franco Pagetti, Thomas Dworzak, Jean-Pierre Laffont and the deceased Tim Hetherington. A Form of Love has also been published as a limited edition book by 205-A, featuring the exhibiting photographers, poetry by Tom Sleigh and text by Sebastiano Tomada Piccolomini. Proceeds benefit both the Tim Hetherington Trust and the James W. Foley Legacy Fund.
A successful commercial photographer as well as conflict photographer, curator Sebastiano Tomada Piccolomini spoke with us about the timeliness of the exhibition and what drives him, as well as other war reporters, to risk it all.