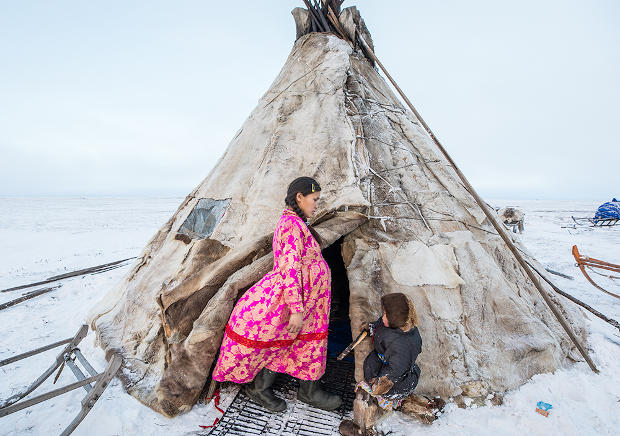 Alegra Ally is an award-winning ethnographer and documentary photographer who has dedicated her life to using film, photography and writing to document the traditional practices and beliefs of indigenous women as part of The Wild Born Project.
From living in caves with the remote Meakambut tribe of Papua New Guinea, to witnessing the birthing rituals of the isolated ovaHimba people of Namibia, Ally's work has taken her across the globe – and a long way from her native Israel.
Ally's latest project took her to the Yamal Peninsula in Northwest Siberia to live with a family of nomadic Nenets as they follow ancient migration paths, herding reindeer for thousands of kilometres across the Arctic.