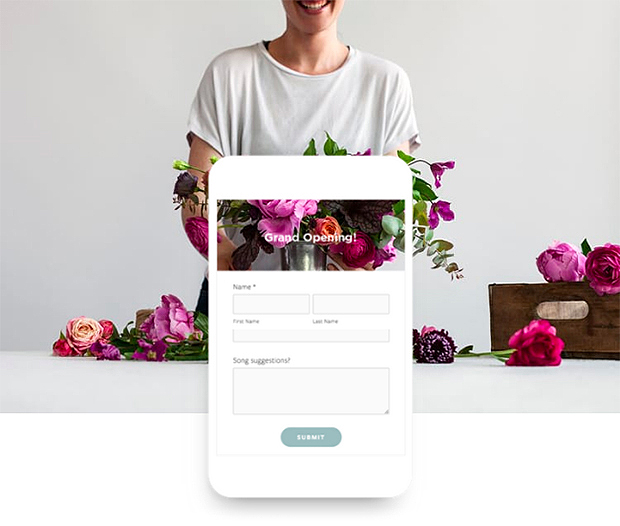 Customer Engagement
In 2018, photographers have more on their plates than ever. Thriving in a digital world often seems like a constant juggling act; in addition to making work, the modern photographer's to-do list includes building an online presence, engaging an audience, and consistently reaching out to followers and clients through email and social media. We know this sounds overwhelming (and expensive), but it doesn't have to be.
Instead of shelling out the time and money for a million different services–one platform for website hosting a second for finding a domain name, another for blogging, another for online sales, and yet another for email marketing–photographers can now do it all with Squarespace. An all-in-one website builder like Squarespace is an obvious choice for convenience and affordability, and it's also the right pick for anyone who wants to create a consistent and professional brand.
This month, Squarespace is changing the game by rolling out a state-of-the-art email marketing campaign feature. Users can now send beautiful, customizable emails from any device. Squarespace offers thirty starter layouts for email marketing, and it's easy to incorporate your website logo, images, or even blog posts into every one. Call-to-action buttons can direct followers straight to your portfolio pages, products in your store, or RSVP forms for upcoming events. Let's take a look at some of the ways photographers can use this new tool to expand their businesses.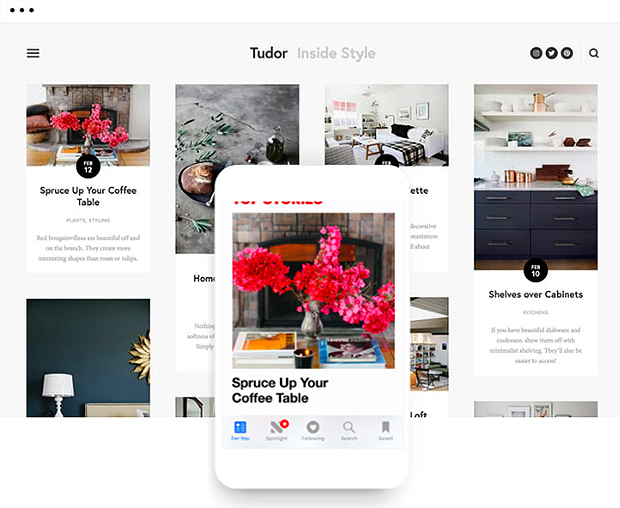 Blogging
Announce New Projects
If you're pitching a photo story to editors, Squarespace email marketing is your new best friend. It's easy to incorporate elements from your site, like your strongest images and an artist statement, directly into your email template. Simply by checking their inboxes, potential clients will get a concise but comprehensive overview of your project, and from there, they can head on over to your site for details.
A Squarespace email campaign hits that sweet spot between too little and too much information. An Instagram post just gives us the bare minimum, while reading an entire blog entry requires time and patience. An email gives everyone a window into your work, your aesthetic, and your goals while leaving them wanting more.
Launch Sales
With Squarespace Commerce, you can add an online store to any website template of your choice. And thanks to the email campaigns toll, you'll now be able to let everyone know about new products or sales. Any and all products can be incorporated into the body of the email itself with handy buttons for navigating right to the store; simply drag and drop to design the layout you like most. Include the best photos from your website to show off prints, tote bags, books, and more. You can even offer exclusive discounts to email subscribers to sweeten the deal.
Send Invitations
Let's say you have an exhibition opening or a book launch. You could send a generic invite using an outside app, but it will make more of an impression if your note incorporates the visuals people have already come to associate with your brand. Squarespace email marketing allows you to import images and text from your website, meaning that you can send out personalized invitations with just a few clicks. You'll save time that could be spent on other projects while building a relationship with your audience and increasing brand awareness at the same time.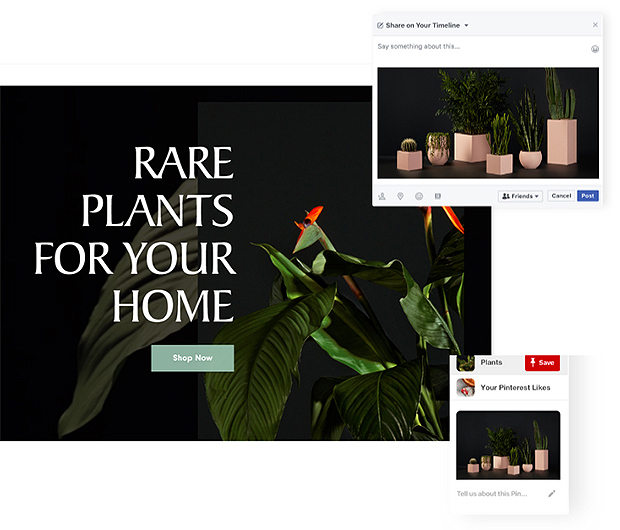 Social Integration
Share Updates
One great way to grow your email list is to give subscribers something special that they can't find anywhere else. I love getting unexpected emails from photographers. Think about ways to engage your followers even when you don't have major news to share. Maybe you have some behind-the-scenes photos from a recent shoot, or perhaps you just added a fun new post to your blog. You might be surprised at how far a little update can get you!
One great thing about Squarespace email marketing is that it can be done from anywhere in the world on your desktop, tablet, or mobile. Real-time news can be sent to your followers' inbox at the drop of a hat. Of course, Squarespace email campaigns are also optimized for all devices, so people can view your emails on-the-go.
Frequent updates keep you in the forefront of your clients' minds. Every time people open an email sent using Squarespace, they'll be greeted with your logo. You can even make sure your brand or website's colors are part of every campaign you design. It's a gesture that takes almost no time and effort, but it makes a big difference. Win-win.
Email Campaigns
Learn More About Your Audience
Squarespace is famous for its analytics, and their new email marketing tool is no exception. Any savvy entrepreneur knows that a good campaign strategy doesn't end after you hit the "send" button. Squarespace offers support through every step of your journey, from the moment you upload your first photos to the opening night of your first exhibition, so they make sure to provide real-time insights into how people respond to your campaigns.
While other email services might tell you how many people open your email, Squarespace goes deeper by showing you how visitors interact with your campaigns. They'll share details on what kinds of emails drive people to your store, your blog, or your portfolio, so you can fine-tune your approach to meet your goals.
Squarespace revolutionized website design by creating a truly all-in-one platform, and this month, they're ushering in the future of email marketing. The days of juggling different apps and services are over; with Squarespace, you can tick off everything on your to-do list in one place and in no time. That way, you'll have more time and energy to devote to whatever creative projects are next on your agenda. Make your own beautiful website today with Squarespace, and use the code FEATURESHOOT to get 10% off your first purchase.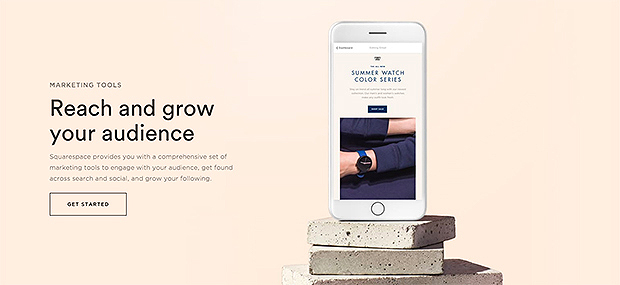 Squarespace is a Feature Shoot sponsor.
Discover More