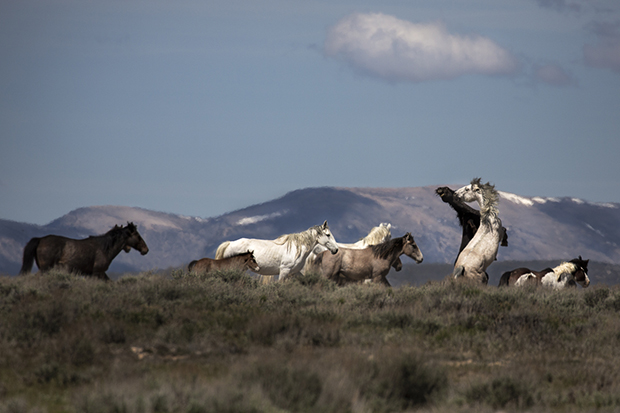 Wild Horse Family, Sandwash Basin, CO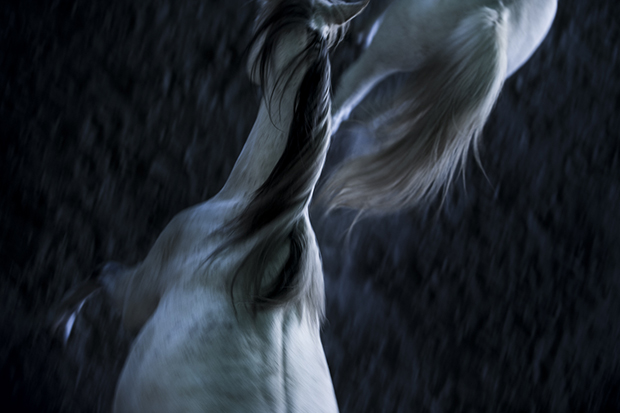 Moonlit Dance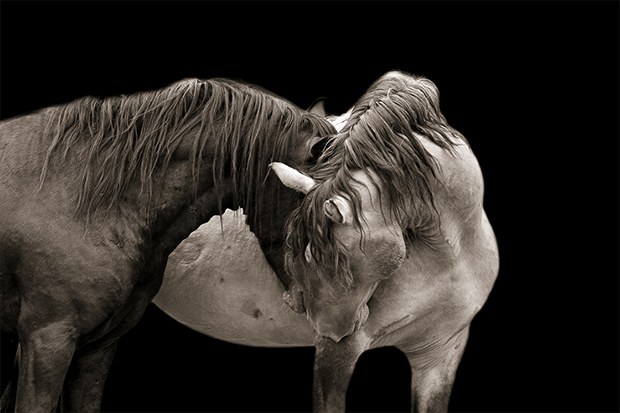 Entwined
Horses helped ease Tori Gagne's homesickness when she was a young girl away at summer camp. As an adult and a photographer, Gagne now sees the equine species as a kind of mirror for the pieces of ourselves we've lost. "Horses connect us to a deeper part of ourselves that remembers wildness, freedom, nature and open spaces," she tells me. "They can feel your emotion and reflect it back to you, showing you your true self." Today, she documents and advocates for the lives of wild horses in the United States.
Gagne's relationship with wild horses began with a workshop she took with the photographer Tony Stromberg at the Return to Freedom Wild Horse Sanctuary. "A group of us were immersed with them for several days, hiking from sun up to sundown in the Northern California Hills," she remembers. The experience changed the course of her life, and she's been traveling to sanctuaries and herd management areas ever since.
These often mysterious animals have become familiar to Gagne, and the empathy she felt for them as a child has grown. One spring at Arizona's Tonto National Forrest, she saw a two-year-old mare and her foal pass away during labor. Her name was Clydette, and the colt's name was Tootie. "One by one, family bands of wild horses came to pay their respects," the photographer admits. "They came from near and far and took turns. It reinforced my belief in the deep intelligence of animals that humans do not fully understand." The animals gently touched Clydette's body. Her lead stallion protected her. The Salt River Wild Horse Management Group documented the horses mourning en masse; you can find the video here.
Despite their complex emotional and social lives, wild horses face serious threats from human populations. "Each year, the Interior Department Bureau of Land Management (BLM) uses low-flying helicopters to brutally round up and remove wild horses and burros by the thousands from Western public lands," Gagne reports. "Wild horses occupy just a small fraction (twelve percent) of BLM-managed lands, but ranchers who influence BLM policy view wild horses as competition for cheap, taxpayer-subsidized livestock grazing on public lands. The wild horses and burros who survive roundups and can't be adopted or auctioned off are sentenced to a lifetime of being warehoused in government holding facilities, or worse, end up in the slaughter pipeline."
There are alternatives, Gagne explains. The PZP vaccine, for instance, has been used in similar situations to prevent fertilization and limit wild populations. For her part, the photographer donates 10% of the proceeds from her work with horses to protecting wild populations, and she suggests donating to the Return to Freedom Wild Horse Sanctuary or the American Wild Horse Campaign. "It is quite humbling to be sitting on the ground photographing wild horses when one is brave and curious enough to come up and sniff your camera or offer you a touch," the artist says. "They are curious and smart animals with a calm energy."
The images featured in this story come from different bodies of work, though they all pay tribute to both strength and delicacy of horses. Some of the horses are wild, and some belong to the owner of the Return to Freedom Wild Horse Sanctuary. While many of them are more representational, others, the ones Gagne calls her "visual poems" veer into abstraction.
After all these years, she still turns to horses when she's lost and longing for a sense of home. She has a horse of her own named Glacier Point, who is a descendant of Secretariat, the Triple-Crown winner remembered for his large heart, both metaphorically and literally. "What Glacier has in common with the wild horses I photograph is the fact that being in his presence or theirs connects me to the wisdom of animals, nature, and the spiritual world," Gagne tells me. "At twenty-two, he is mostly retired and lives a nice life at a barn near my home with a small herd of geldings where I hope he will be able to live out his life."
All of Gagne's photographs are available for sale as limited edition prints in three sizes, made on Hahnemuhle Fine Art Matte paper. Custom sizes are available. Contact the artist to learn more, and be sure to follow along on Instagram at @torigagnephoto.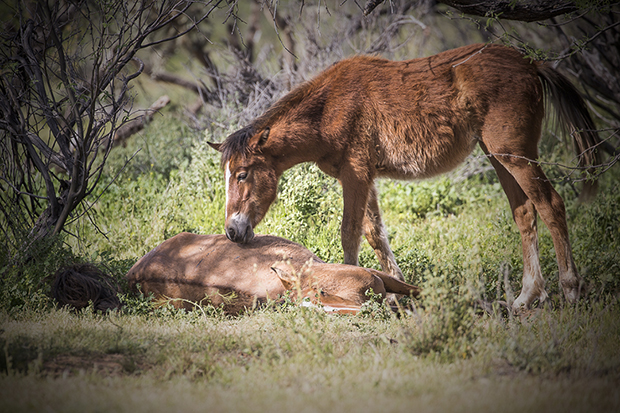 Clydette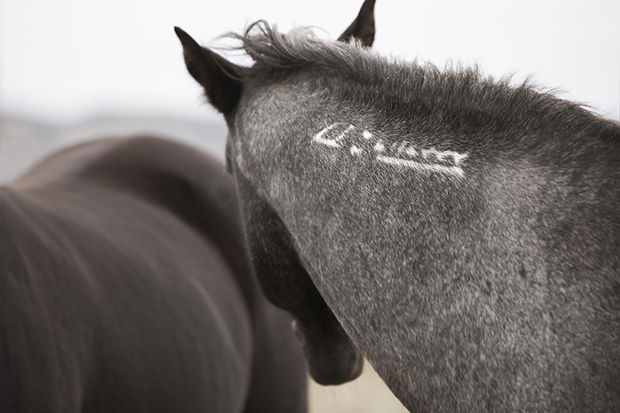 Branded. This photo shows the 'freeze' brand that indicates this horse has been rounded up by the US government. This horse lives at the Black Hills Wild Horse Sanctuary.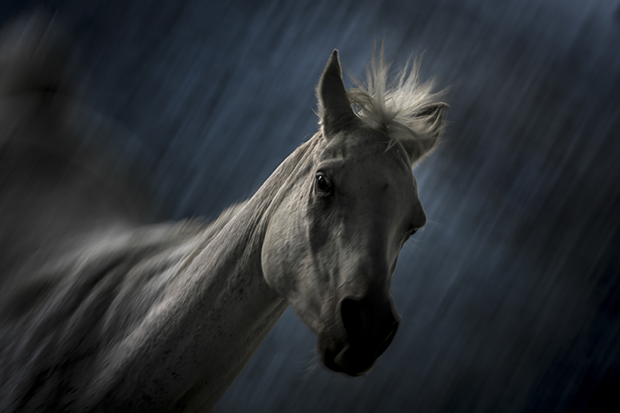 Clarity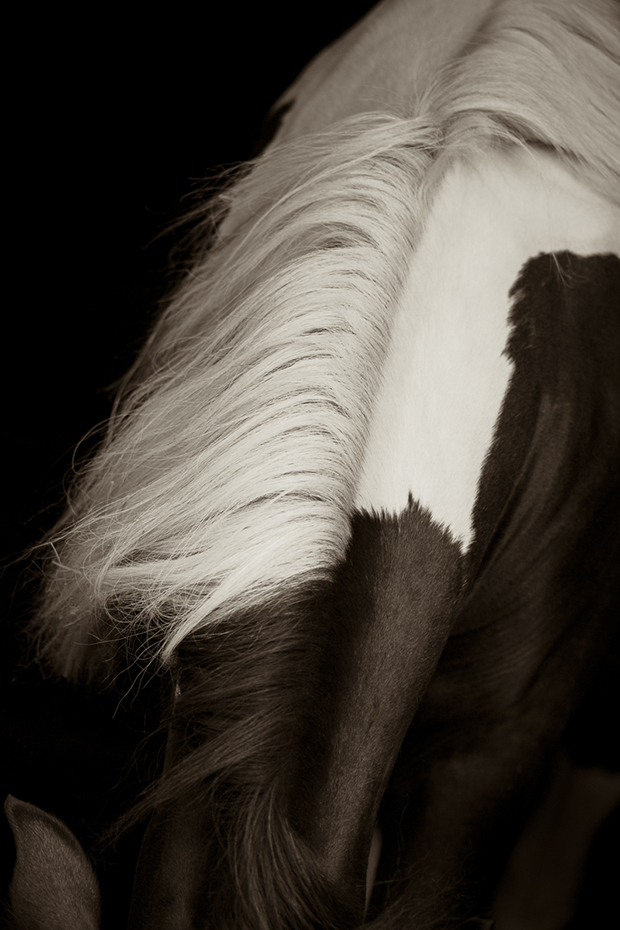 Choctaw Pony. There is a Choctaw Pony conservation herd at the Black Hills Wild Horse Sanctuary. These are the ponies that carried the Indians across the plains and are famous for the story of the 'Trail of Tears,' when our government killed most of the Indians' Ponies to disable their ability to move about freely and thus they were more easily captured.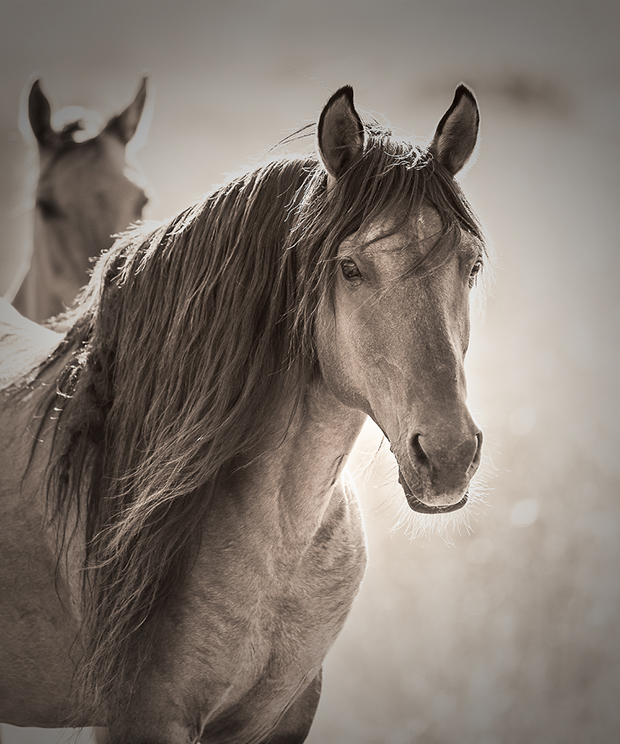 Chief. Chief is an example of a horse with direct lineage to the Spanish horses brought over by the Spaniards in the Colonial times. He lives at Return to Freedom Wild Horse Sanctuary.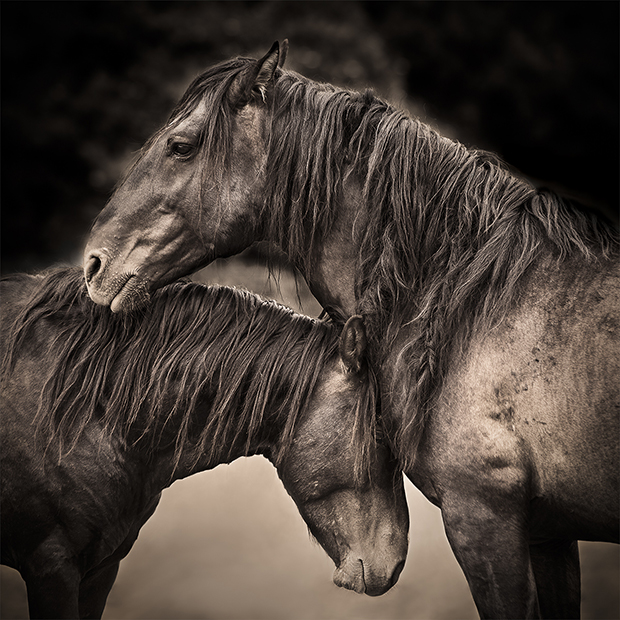 Seeking Solace. These two stallions live in a group of stallions at Return to Freedom Wild Horse Sanctuary. They were taken off range and separated from their families with the intention of re-releasing and uniting the families when the sanctuary raised enough money for more land.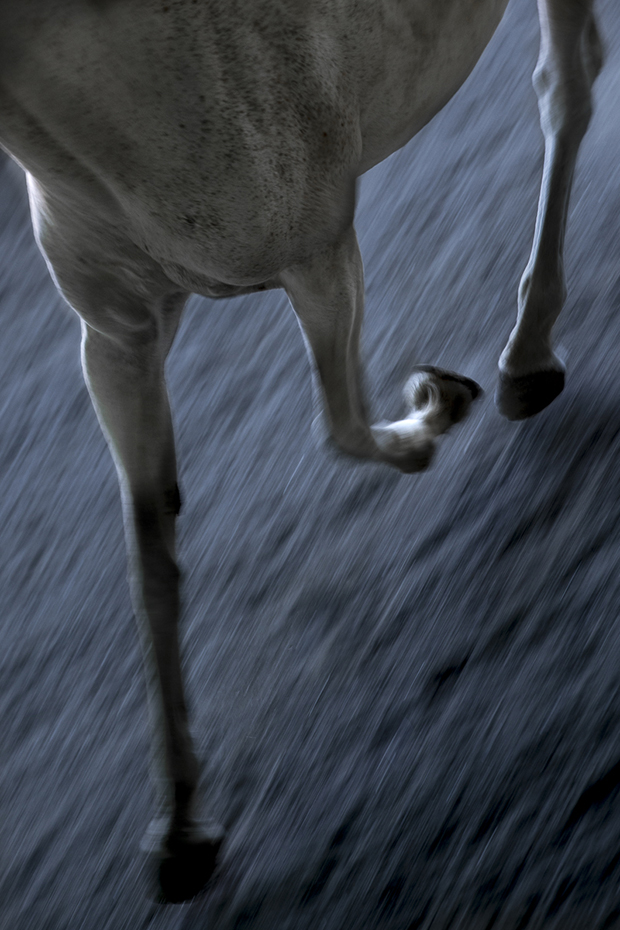 The Tracks We Make
All images and captions © Tori Gagne
Discover More