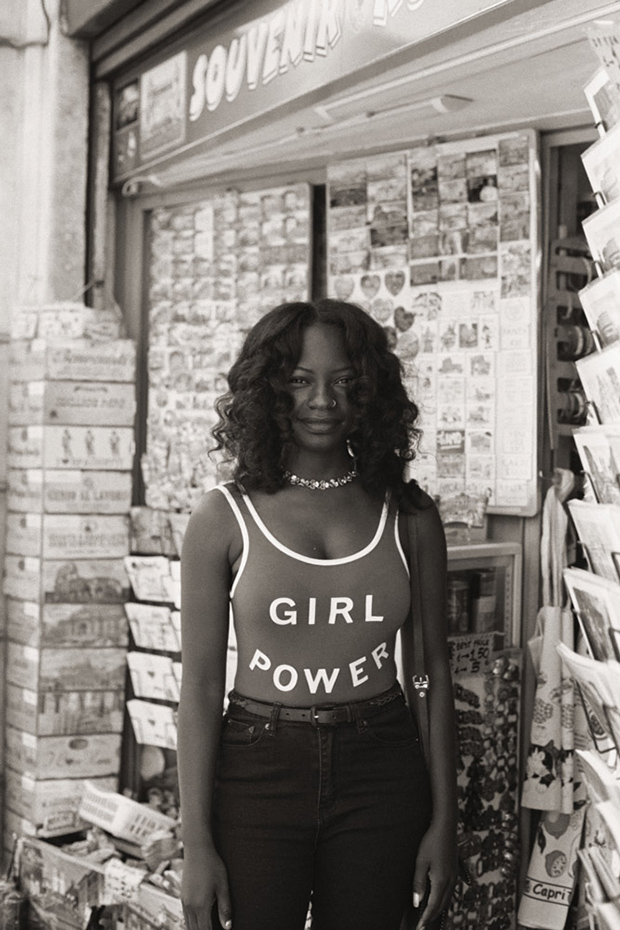 When Oakland photographer Cheryl Faux told us about the lack of black female representation in travel advertising, she suggested we do a simple Google image search of the word "tourist." I tried it. Of the first 100 image results, only three included a woman of color. 97% of the photographs and illustrations featured white people, usually white couples and white men.
Faux recently visited Rome with friends. She saw the tourist sites, ate "hipster food," and in Milan, she attended an EDM music festival full of rave teens with incredible clothes. She also took her camera with her and came home with a series of self-portraits.
Traveling While Black is a diary of her experience, a call for change, and a ray of hope. One of my favorite photographers once told me in confidence that every female photographer must go through "a phase of self-portraiture." It's a part of offsetting the male gaze that has dominated the industry for more than a century. If she was right, then perhaps what Faux does here is doubly important. She's subverting the male gaze and the white gaze at the same time, becoming both the protagonist and the author of her own story. We asked her to tell us more.
Can you tell me a bit about your personal relationship with traveling? Have you always been a traveler?
"My family hails from Sierra Leone, West Africa, and currently lives all over the world (my grandparents are still in Africa, and I have relatives in Germany, England, Switzerland, etc.). When my mom came to the US and had me, it was natural for us to move around. I was born in New York, moved to Atlanta, moved to Rhode Island, and moved back to Atlanta until I left for school in the Midwest and lived in Indiana and Chicago for three years. I've been living in Oakland, California for a year, and I'm honestly so grateful for my crazy run all over the US, because now moving and traveling are a part of my identity.
"To me, dropping yourself in a new environment is the ultimate way to learn. Even if it's just for the sake of experiencing new things, meeting new people, learning about different cultures, and seeing life through someone else's perspective."
When did you first start realizing the lack of representation in travel stock photography? Was there a moment when it kind of "clicked"?
"As a young African American woman who works in the advertising industry, I notice a lack of diversity in everything. The stock imagery we commission, the work we produce, and our industry as a whole. Even before I joined the industry, I created a pamphlet called 'Don't Let Your Commercials Look Like Health Textbooks' because I was tired of seeing POC being added into different settings just to fill a quota or to make a brand or organization look diverse."
Have you seen the same issues and prejudices that you've found in photography in real life too? What kind of influence does this lack of representation have on African American women who travel?
"The lack of proper representation of African Americans in the media has limited us to only being good at sports, being the video vixen, and being the sassy best friend, ultimately causing people to forget that we're dreamers with wanderlust too. While these viewpoints aren't necessarily harmful here in America, they could be potentially dangerous in other countries. A lot of people think Europe is friendly, diverse, and 200% open to all races, but there are very limited perspectives and roles for dark-skinned men and women overseas as well."
"In Italy (and a lot of other places in Europe), people will see me and my friends going to dinner, dressed up nice, and they'll think we're prostitutes because their only outlook on dark-skinned women is hyper-sexualized. Once they hear and discover that we're American, they're usually visibly taken aback, and why should it be a shock to anyone when a black woman is well-traveled and bravely takes on the challenge of unknown lands?
"The only movie I can think of where a black woman is traveling to a foreign place is Queen Latifah in Last Holiday where she thinks she's dying so she decides to live her life to the fullest. Not because she wants to study abroad, not because she just graduated high school and wants to celebrate, not because the airplane tickets are cheap, but because she's dying.
"And it's not that these photographers and other entertainment creators purposely leave POC out of the travel narrative, they're just content with their perspective and can't see that it's only 3% of the big picture. And ultimately the real damage of that small-minded thinking comes in the form of a vicious cycle that perpetuates the same storylines, the same imagery, and the same world where only people that look like Julia Roberts can have an Eat, Pray, Love trip."
Why did you choose a black and white film camera instead of the same cameras used by stock photographers?
"It's actually funny because during the trip I was a little frustrated whenever I ran out of my color rolls for the day and had to put a B&W roll in because everything in Rome is sunny, colorful, and beautiful. However, looking over all the photos I shot, this was the first time I was honestly drawn to my B&W shots over color.
"I prefer my shots to happen naturally, meaning nothing in this series is directed or produced – just real moments and emotions that translate beautifully on film. The B&W really allows the viewer to focus on the scene without being too distracted, to just dive in and feel the emotion and mystique that we felt when we were in the streets of Italy."
How have people reacted to the series thus far?
"I'm a little shocked about how receptive my friends have been about the series. 65% of them are active travelers, and I'm happy to say I think my series has done its duty and reminded them about a perspective they don't have to think about on a daily basis. I had one friend thank me for giving him something to think about.
"One specific comment that stood out to me: 'Love this. You should really start to document these experiences into a narrative aside from social media, and then perhaps in the future, it can become something so much *more* — not sure what I even mean by that, but this is too influential to not make of something.'
"For the past couple months, I've been experimenting to find the right medium that'll allow me to share my struggle and story in a way that emancipates me and empowers others, whether it's photography or film and that comment solidified that mission and has motivated me to continue taking the steps to voice my story."
Is there a question you wish I had asked that I didn't?
"Yes, 'Why do you feel like it's important to share your perspective as a black traveler and as a black creative?'
Growing up, and as an adult, I've been the sole POC in a lot of situations, so many that I realized I was starting to get used to it. While I'm always pushing and fighting for representation, what shook me out of my, 'This is just the way things are, there's not much I can do about it' daze was when I moved to the Bay. In San Francisco, I could probably go three days without seeing another black woman. I'm exaggerating to some extent, but for a place that's so 'diverse,' welcoming, open, and liberal, I was really expecting there to be a strong foundation of POC.
"And in the same instance where people forget that African Americans get wanderlust, they also forget we're creators too. We're creative. We create films, shoot photography, write books, and paint canvases. Being here and consciously knowing that I'm one of the few black faces in the area, and one of the very few POC artists, has really lit a fire in me to be even louder and prouder of my afro, my melanin, and my big hoop earrings."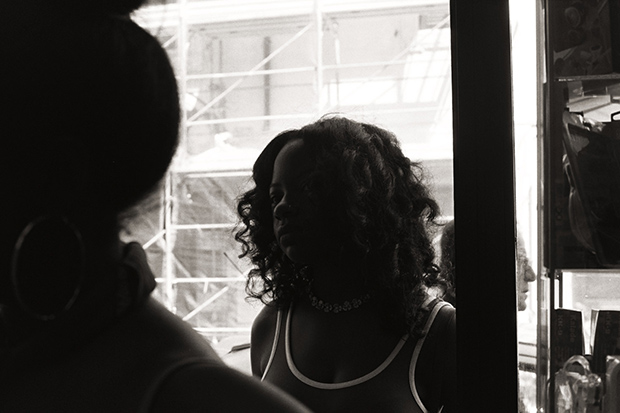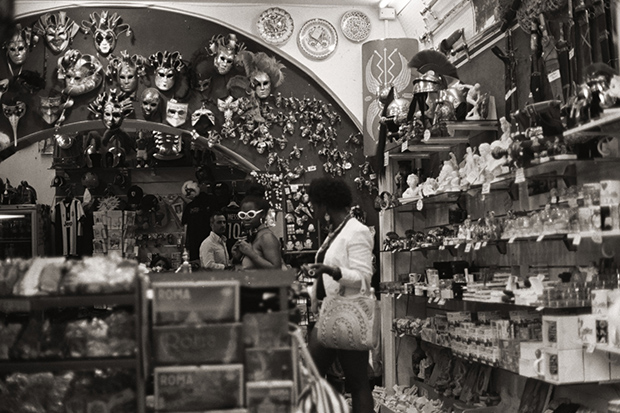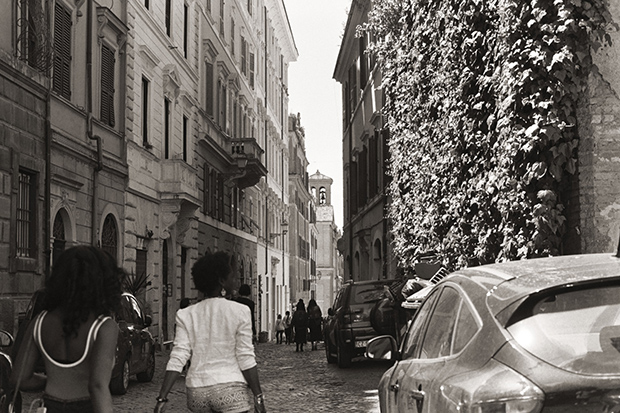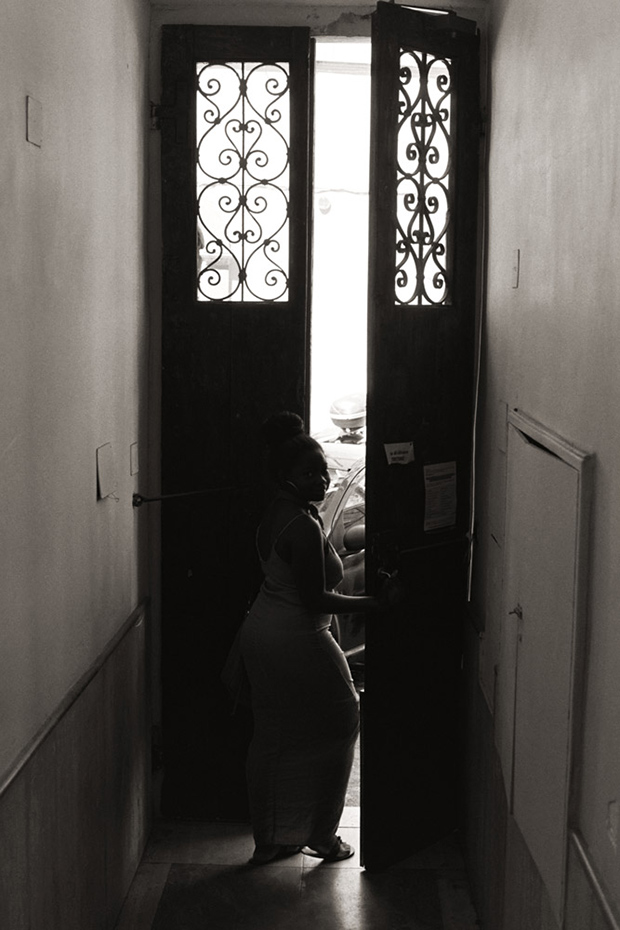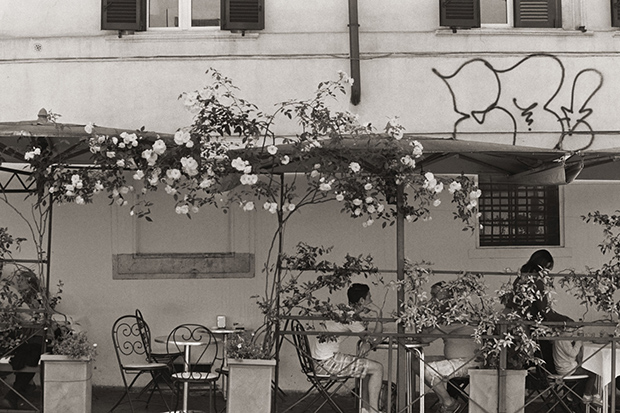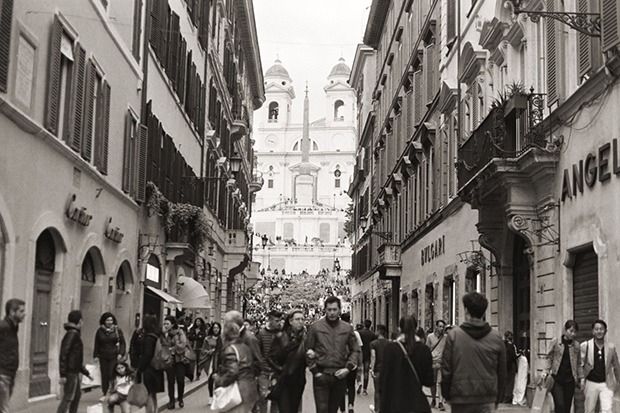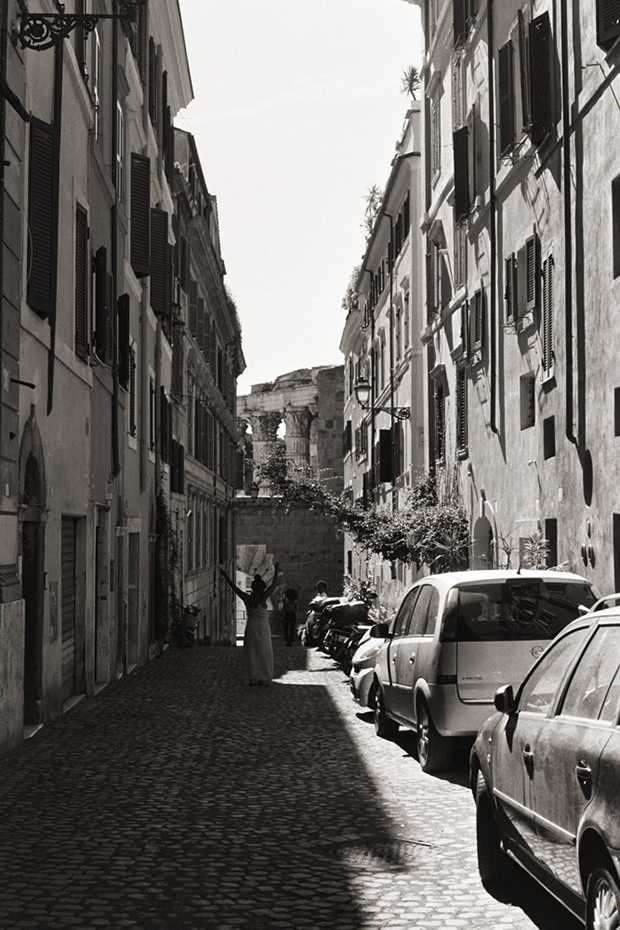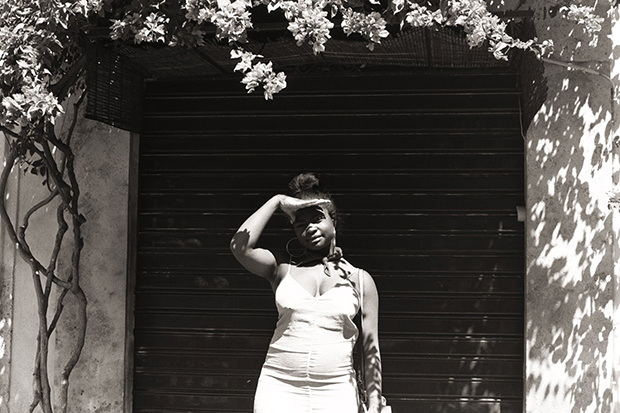 All images © Cheryl Faux
Discover More