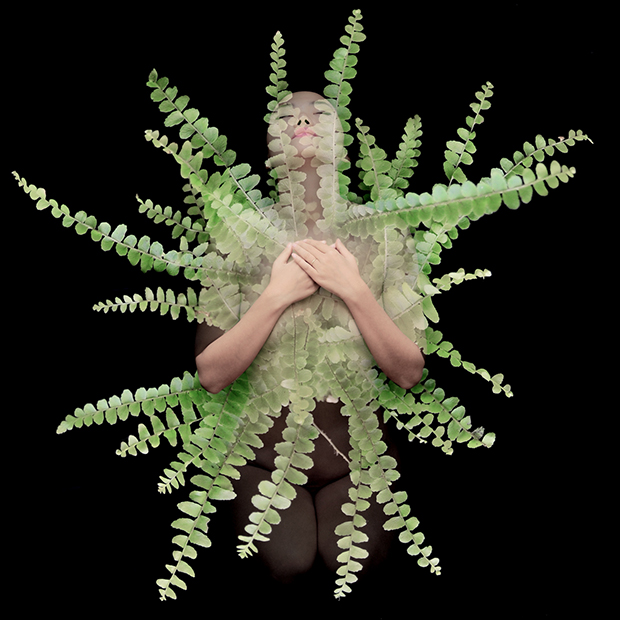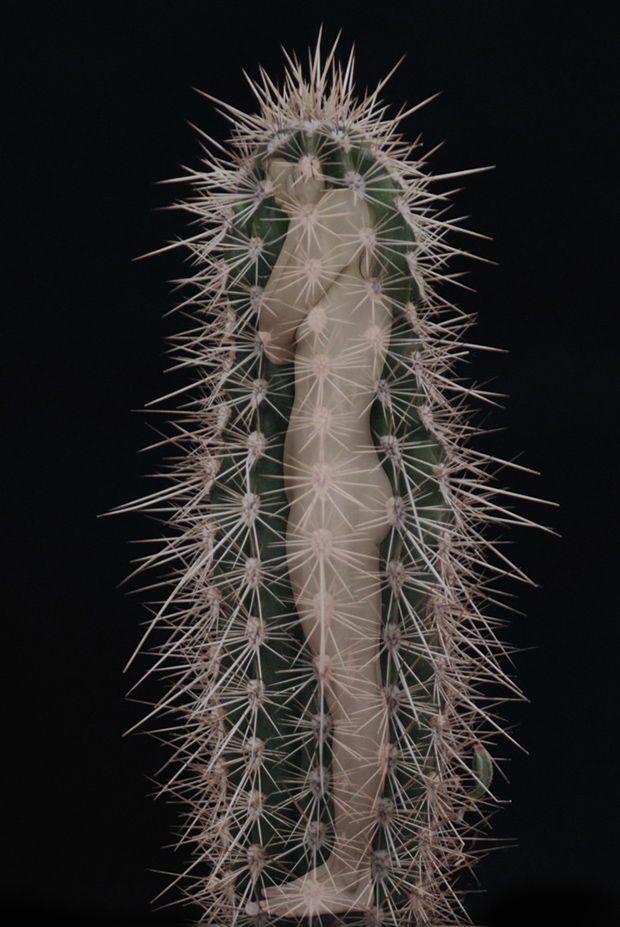 When she looks back on the pictures she made in her early twenties, Busan, South Korea-born photographer Ahn Sun Mi can't help but feel a sharp pang for the person she once was. Revisiting her self-portraits, she says, is like "re-reading a diary," bringing with it all of the psychological pin pricks that come with growing up.
For her recent exhibition Gong Zone, the artist presents ten works made from 2007 until last year, unveiling for the first time pages of her dairy that have remained unseen by the public. When she moved at the age of 21 from her country of origin to France, explains the photographer, she felt isolated and estranged from her surroundings, as if she were "floating in the air."
The pictures she made, then, were conceived in a desperate attempt to anchor herself to something concrete. She missed Korea, and within the natural world, she found both literal and figurative roots. Her digital collages are composed of shots made in-studio, and building each hybrid between her own body and botanical specimen consumes one or two months of her time.
Here, Ahn Sun Mi continues in the vein of centuries of artists who have constructed parallels between the female figure and the kingdom of plant, and flowers. Like Daphne fleeing Apollo, she becomes a tree and thereby protects herself from harm, and still there's an anxiety to be found within the serenity of Gong Zone; in this imaginary sanctuary, human anatomy becomes immaterial, following the psyche as it makes its way into a metaphysical realm.
These, she stresses, are images of dreams long past, visions of a girl on the bring of womanhood. Says the artist, "I realize that I grew up. But I know I can't go back."
Gong Zone is on view at Loo and Lou Gallery in Paris until February 6th.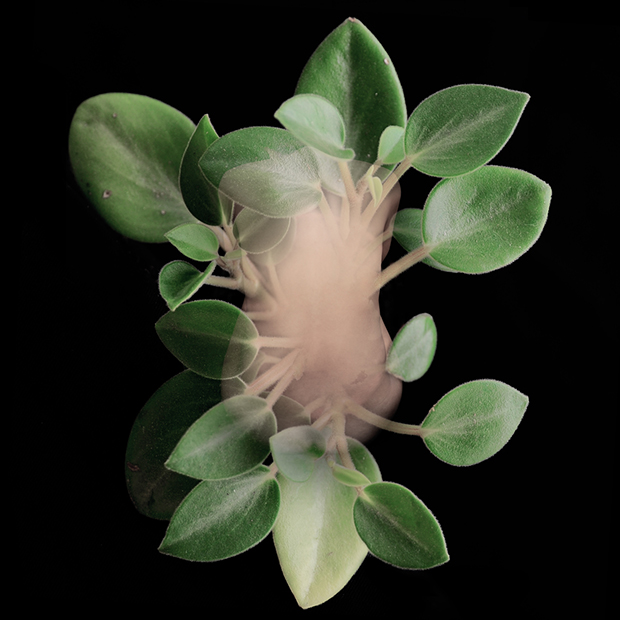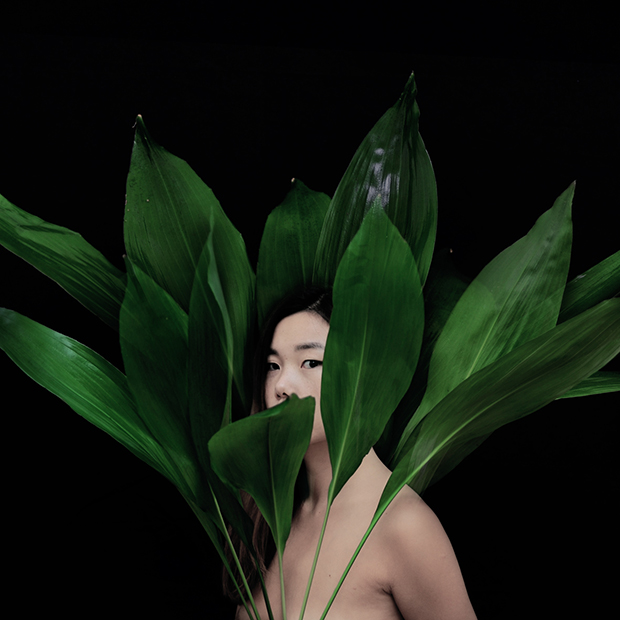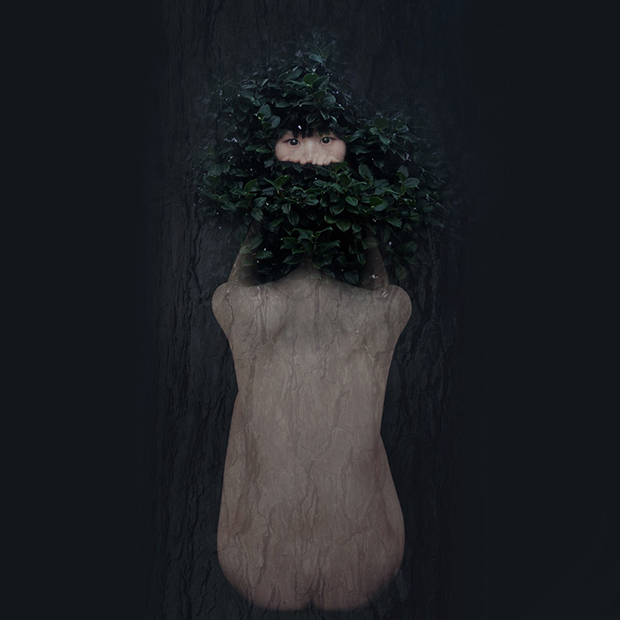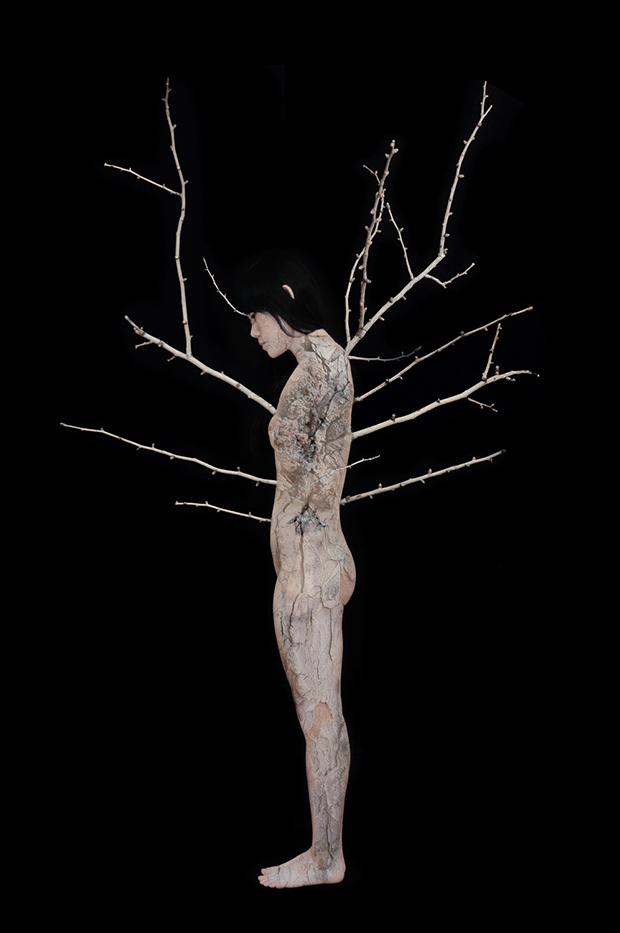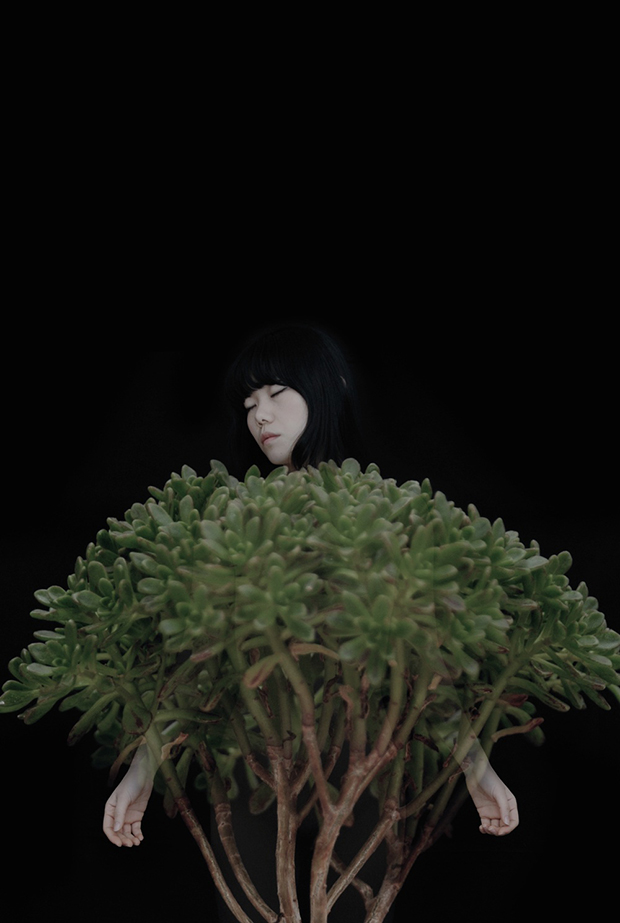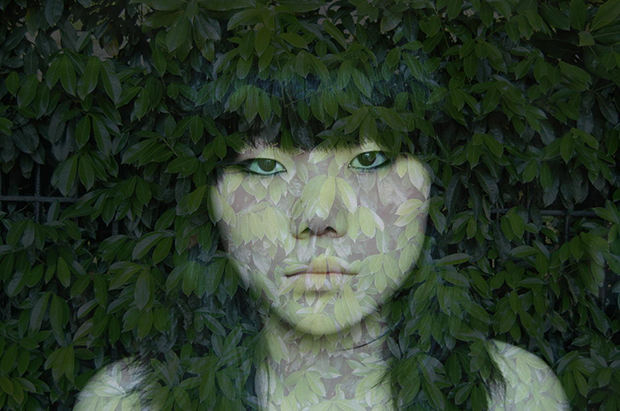 All images © Ahn Sun Mi
Discover More