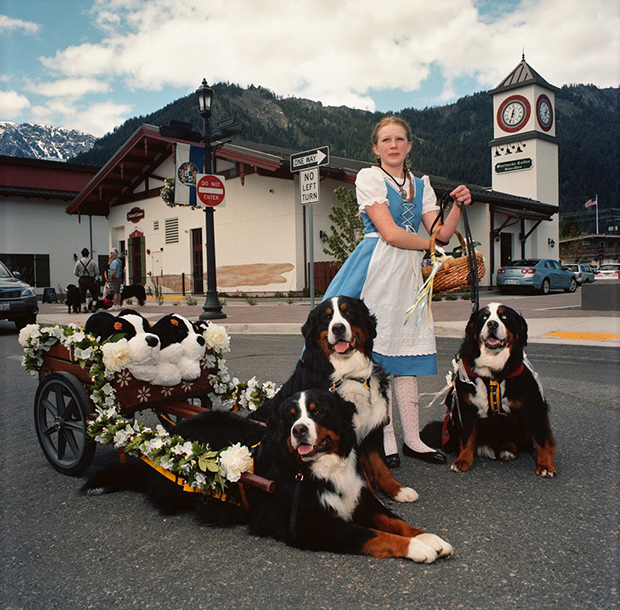 Bernese Mountain Dogs, Maifest, Leavenworth, Washington, 2014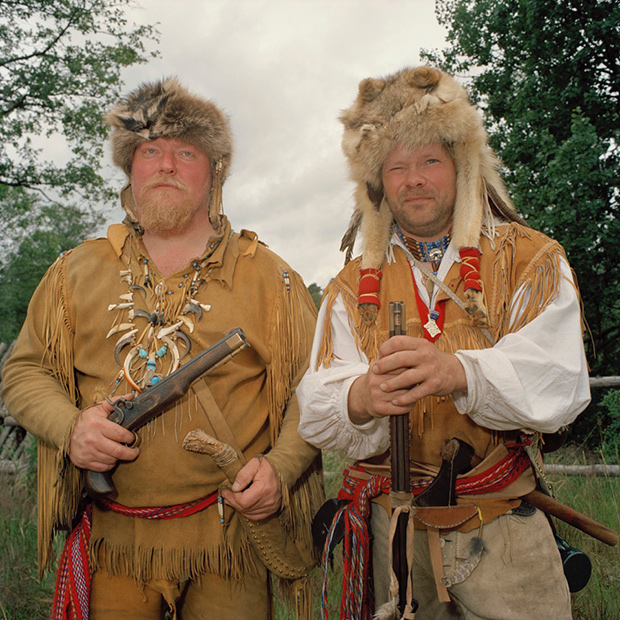 Fur Trappers, High Chaparral, Hillerstorp, Sweden, 2008
Globalization and development, suggests Los Angeles-based photographer Naomi Harris, has brought with it a crop of unexpected novelty communities, amusement parks, and events throughout the United States and Europe in which each of two continents delight in customs and traditions of the other. For EUSA, she spent years traveling throughout the states and the European Union in search of places and gatherings where this cultural inversions can be found—from the Oktoberfests and Maifests of Leavenworth, Washington to Germany's Western-themed Pullman City.
It all started, says Harris, on another shoot, when someone suggested she visit Helen, Georgia, a Southern American town modeled after Bavarian alpine communities. From there, she found herself pulled into the chasms of the internet in search of other such idiosyncratic alcoves throughout the map, and she was led ultimately to High Chaparral, a Swedish theme park devoted entirely to recreating the atmosphere of the Wild West, including fur trappers, gunmen, and all. Through word of mouth—and her web browser—the photographer soon became enmeshed in this uncanny realm in which history, ancestry, and myth were inextricably intertwined.
The festivals and towns in the states, admits Harris, are sometimes made in tribute to the faraway roots of contemporary residents and communities, but in Europe, most of the cowboy and Native American enthusiasts had never had the chance to travel to America. Still, insists the photographer, it would be unfair and inaccurate to condemn them for cultural appropriation. Most of them, she reports, were raised on Karl May's books about the Native American hero Winnetou and his German companion Old Shatterhand. They loved these idealized—if unreliable—representations of what it meant to be a Native American, and they wanted to emulate and not to mock their history, even if that history was seen through rose-tinted glasses.
What Harris found in all these places was an undeniable earnestness; nobody was there to make fun of "the other," but they instead sought to learn and to be inspired. The Native American role-players in Germany, for instance, made their costumes meticulous by hand to mirror what they believed was worn in the past. Although the photographer herself never got "into character—" she was made to wear a peasant blouse at one event in the Czech Republic—she sees the appeal. In a world in which people are asked to conform and assimilate, reenacting the past, with nostalgia and with respect, is sometimes irresistible.
EUSA is on view at Circuit Gallery until September 19th.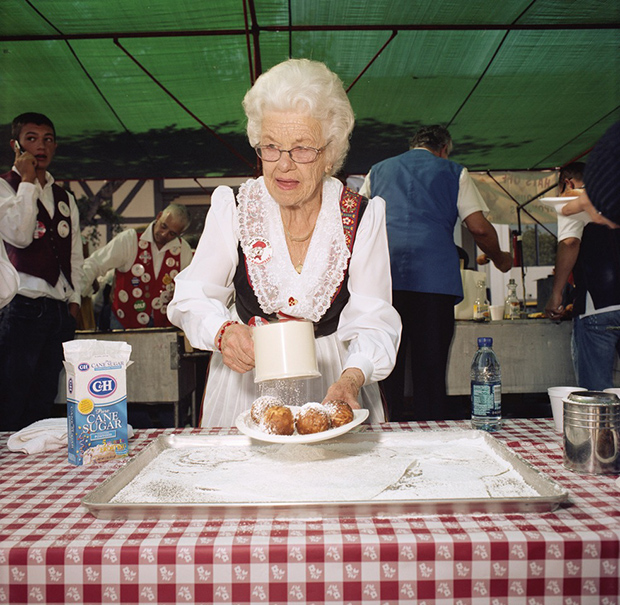 Making Aebelskivers, Danish Days, Solvang, California, 2009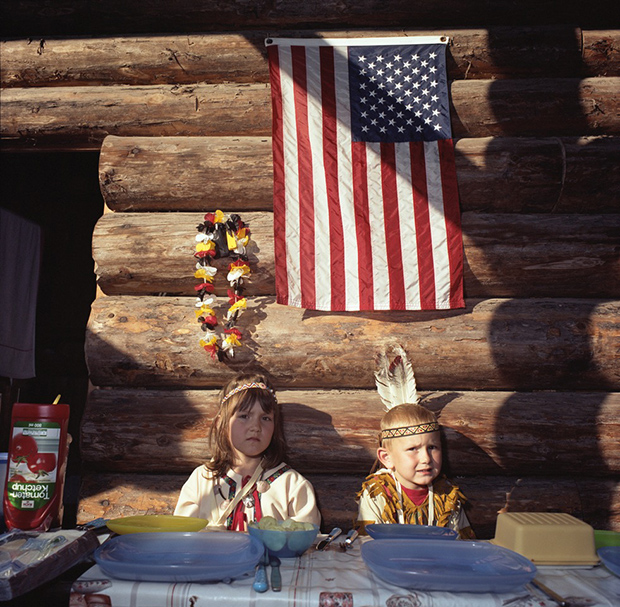 German Indians, Westernstadt Pullman City, Eging as See, Germany, 2010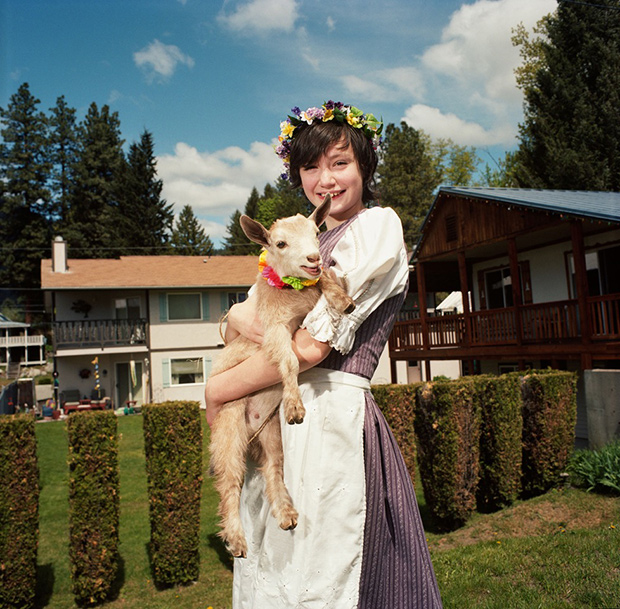 Girl and Her Pet Goat, Maifest, Leavenworth, Washington, 2014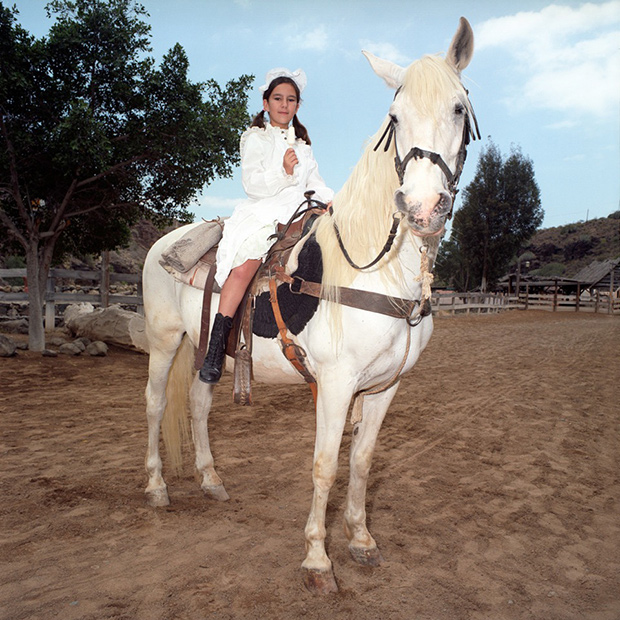 Girl Eating Ice Cream, Sioux City, Canary Islands, 2009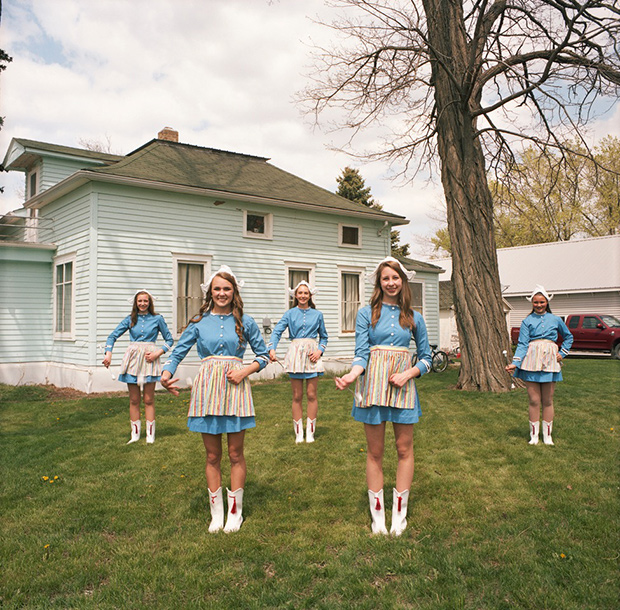 Dutch Cheerleaders, Tulip Festival, Orange City, Iowa, 2014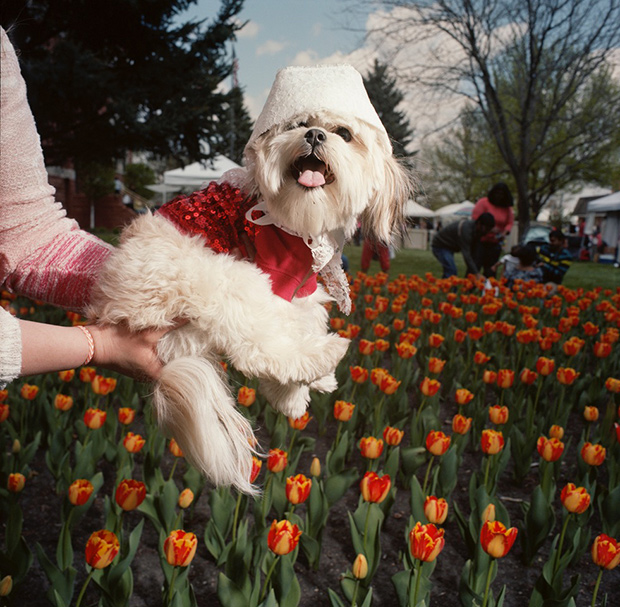 Dog in Bonnet, Tulip Festival, Orange City, Iowa, 2014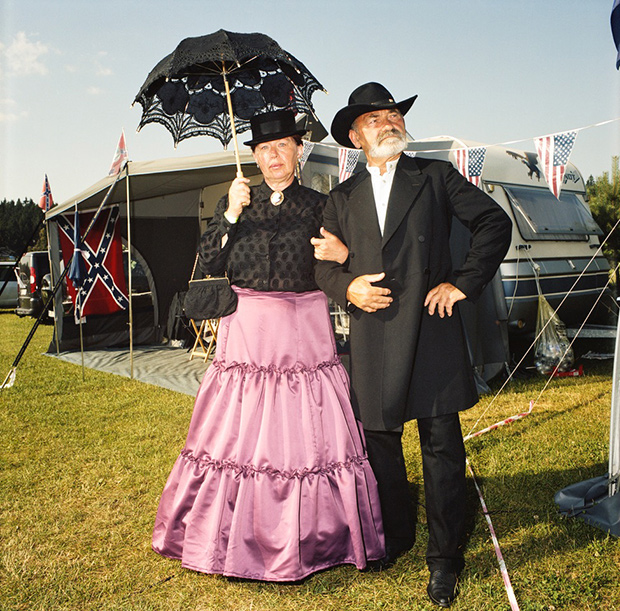 Genteel Couple, Western Park, Czech Republic, 2010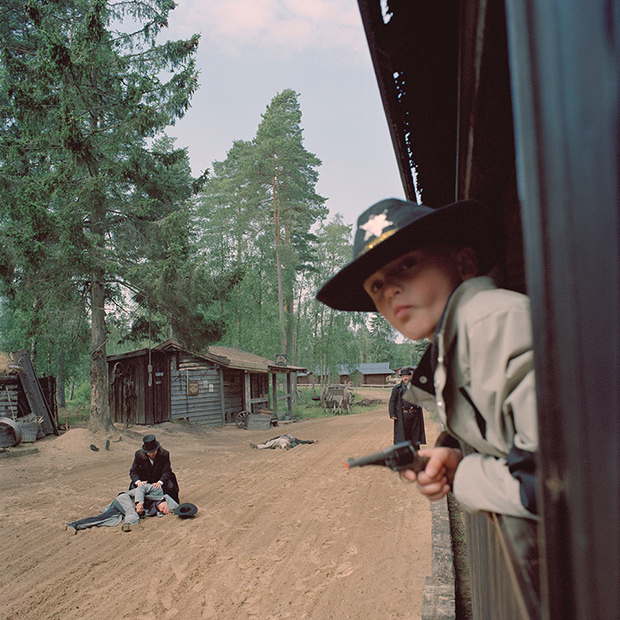 Train Bandits, High Chaparral, Hillerstorp, Sweden, 2008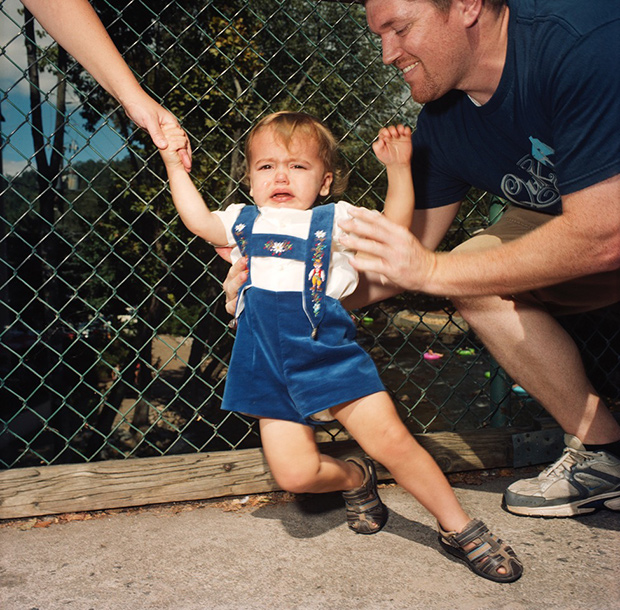 Cry Baby, Helen, Georgia, 2013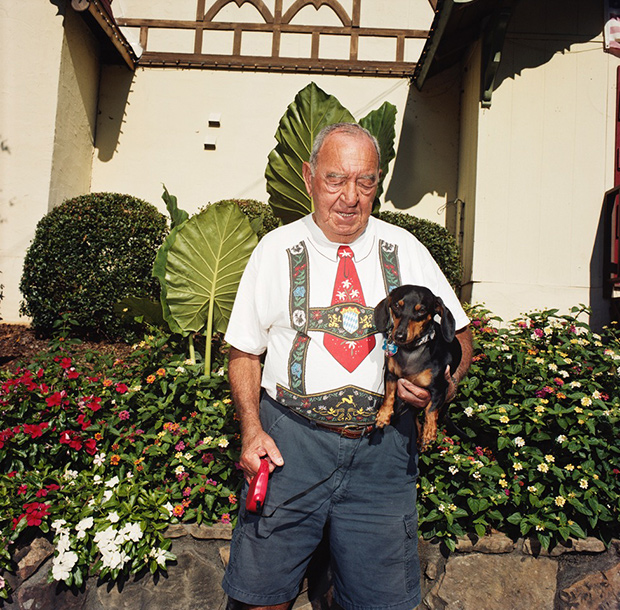 Man in Lederhosen T-Shirt, Helen, Georgia, 2013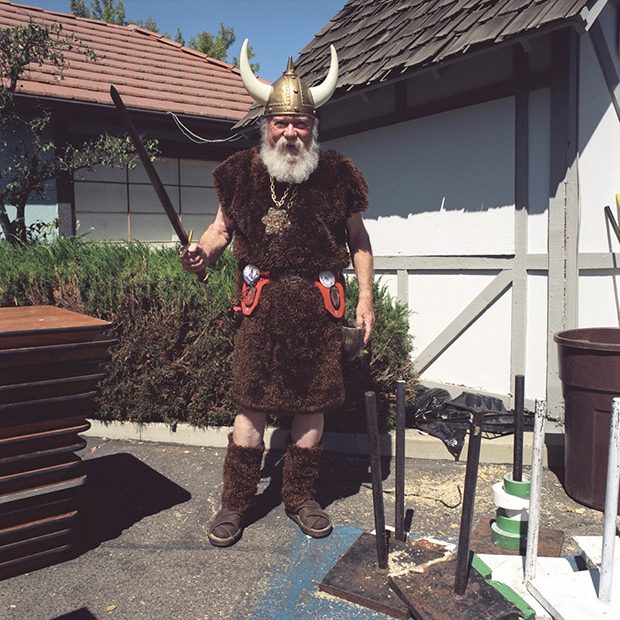 Viking, Danish Days, Solvang, California, 2009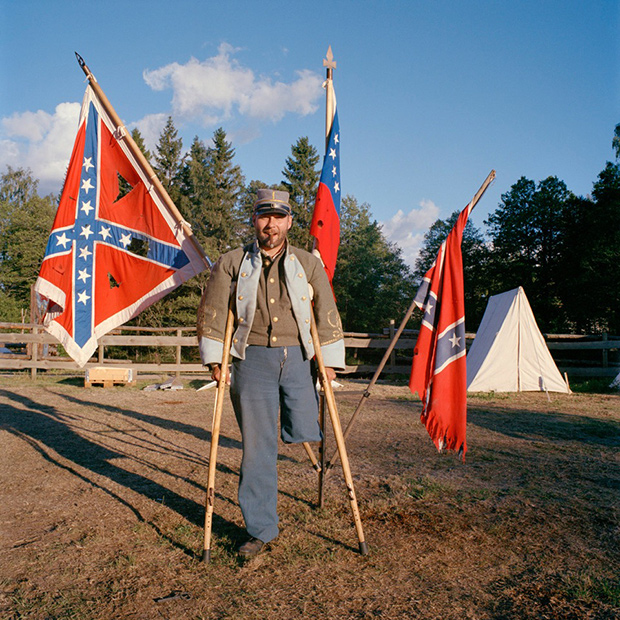 Confederate Soldier, High Chaparral, Hillerstorp, Sweden, 2008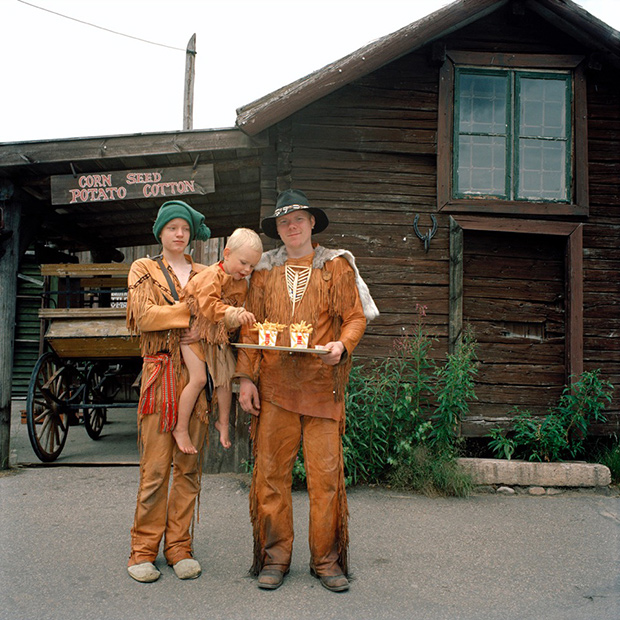 Eating French Fries, High Chaparral, Hillerstorp, Sweden, 2008
Fur Trader, High Chaparral, Hillerstorp, Sweden, 2008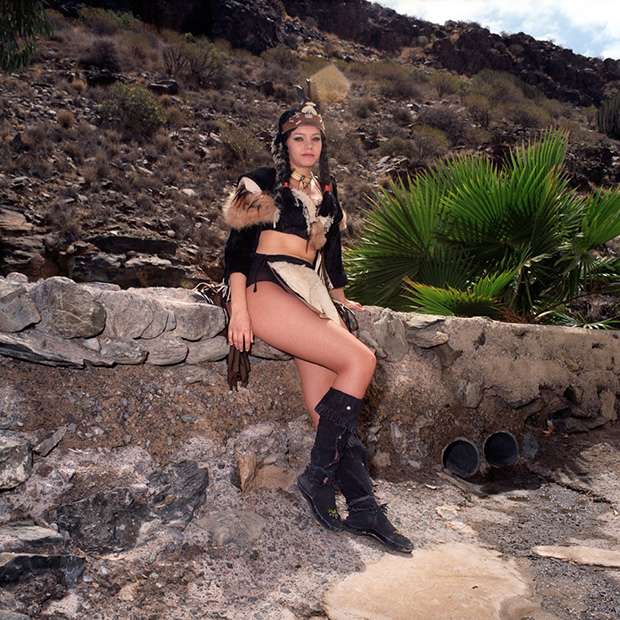 Indian Princess, Sioux City, Canary Islands, 2009
All images © Naomi Harris
Discover More