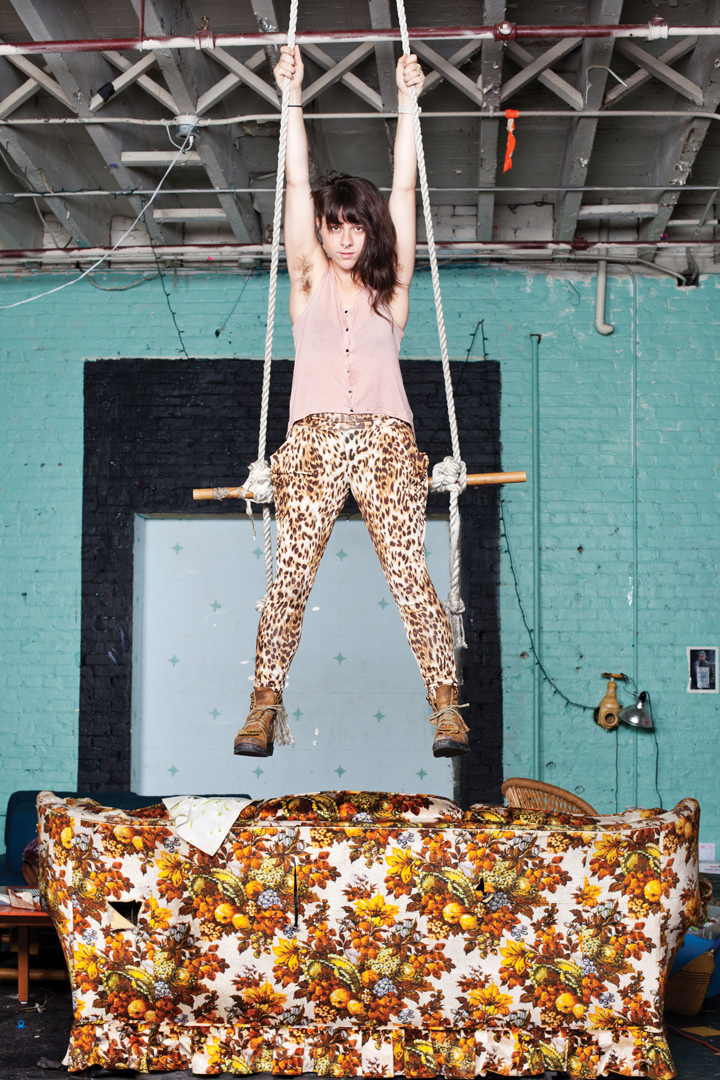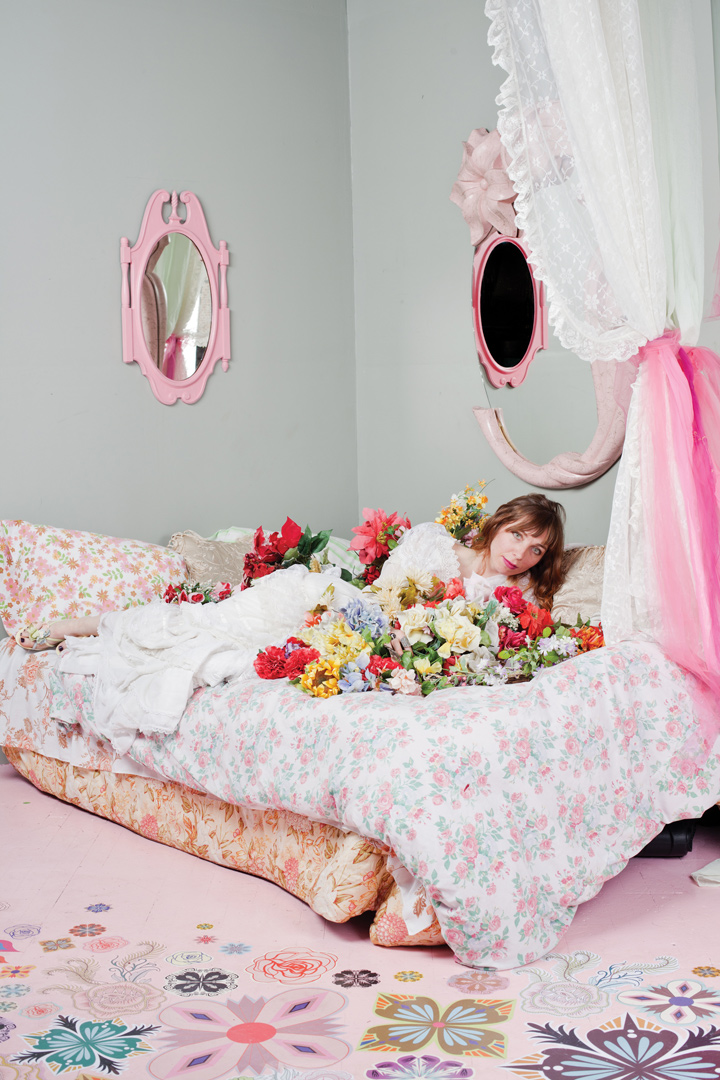 From the series, The Copycat. All images © Rob Brulinski and Alex Wein.
When self-subscribed "cartography enthusiast" and "crypto-anarchist," Rob Brulinski, moved into a Baltimore factory once owned by the inventor of the bottle cap, he was ready to be freed from the daily grind of office life at an engineering firm. Brulinski — who's primarily a photographer, travel writer, and online editor for Blood of the Young these days, and who documents American culture with a discerning eye — turned to creative partner and photographer Alex Wein, who was in search of a thesis project in his last year at the Maryland Institute College of Art. They planned to start a photo studio together at the defunct factory-turned-artist-residence, The CopyCat, but what ensued was a photo series that allowed them to see deeper into the lives of their artist neighbors.
I caught up with Brulinski to hear more about the project.
What was the impetus for The Copycat series?
"I don't remember the specifics, and before the project was even a thought, Alex photographed Dan Frome in his recording studio. Dan built the place from scratch and became sound engineer for Dan Deacon, Double Dagger, and a slew of other prominent Baltimore musicians. Editing the photographs of Dan with Alex really sparked our fascination about the history of the building and how people were using their spaces. It was a very organic experience because we lived in the building and we were basically photographing our neighbors. We began knocking on more doors, I began skipping work, and Alex had a senior thesis."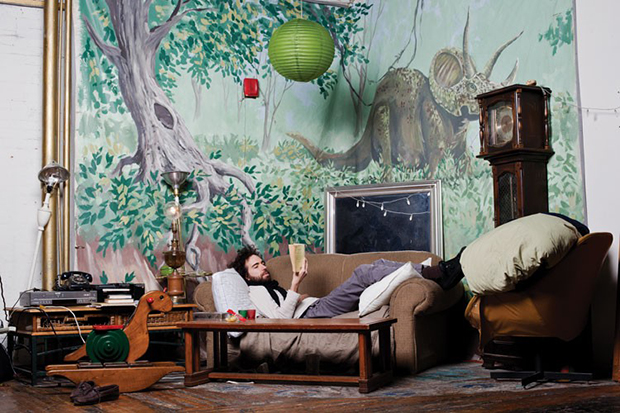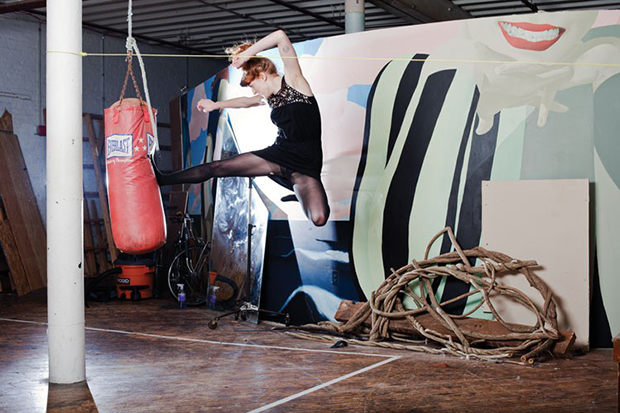 How long has The Copycat been around?
"The Copycat was originally built in 1897 as the Crown Cork & Seal Factory by William Painter, the inventor of the bottle cap — which is still in use today. Manufacturing companies abandoned Baltimore in the 70's and left the 165,000 square foot warehouse with only a handful of commercial tenants. Charles Lankford, who began work as a typesetter, eventually bought the warehouse in 1983 to save his company from being evicted by prospective buyers from New York. Despite this, the remaining manufacturing tenants dwindled and Charles had a very empty warehouse. He divided the fifth floor into seven large work studios with a kitchen and bedroom walls. Artists moved into the spaces during the summer of 1987. So, the building has been around for 117 years, but The Copycat is 28 years old."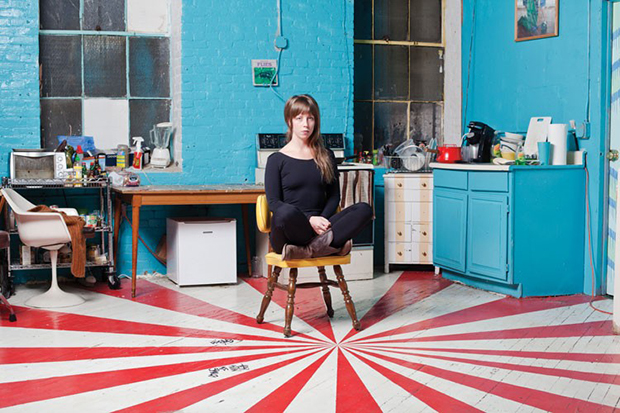 How did you get a space there?
"That's a funny question. I responded to a poorly written Craigslist ad and the property manager didn't even show up to the first appointment! Speaking of Craigslist, people are still constantly emailing me about open spaces in The Copycat."
What makes it such a special space for artists?
"The sense of DIY freedom you get with a place like The Copycat. You're allowed to be an artist in every sense of the word; it offers headspace needed to create great work and a creative community to praise it."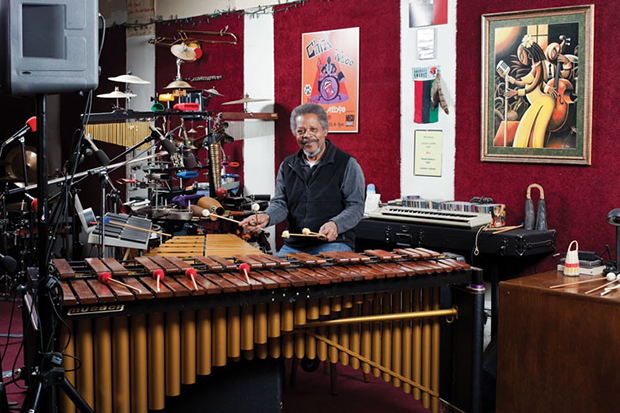 How did you decide who to photograph, and what are their stories?
"Every resident, including ourselves, were photographed. It would have been distrustful to pick and choose. The universal story I took away from the residents were their sense of pride with creating art without a purpose beyond the sake of creation. My neighbors were magicians. There's a theatre/concert space down the hall and exhibition space upstairs. All DIY."
How has the space changed since you made the video and portraits of the residents?
"That's a question I've asked myself. Honestly I think the answer is, 'everything and nothing.' People move in-and-out of the building but The Copycat is a living, breathing animal. I'd be fascinated to see someone else photograph the place a decade from now."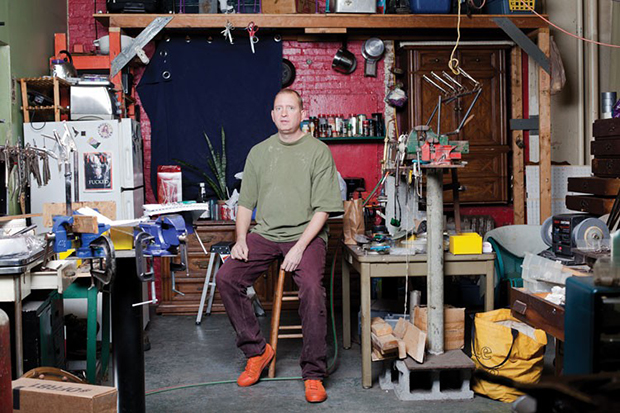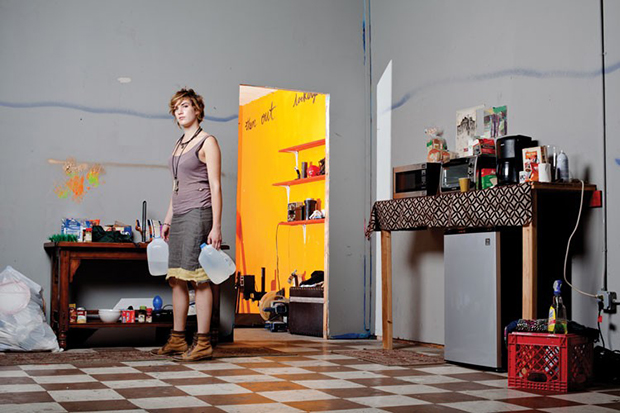 You've lived in Brooklyn and Baltimore, correct?
"Yeah, I lived in Brooklyn for 7 months before moving back."
How do you feel the two communities differ for artists? How are they alike?
"For many years down the line, New York can envision their future as artists and community. The promise of being a successful artist feels so achievable within the boundaries of Brooklyn. Baltimore lives 'in the now' and that creates a very different atmosphere. We're not creating work to hang on gallery walls (galleries barely exist here); we're creating from personal urge. The terms of success is also different for Baltimore. It's not cool to walk around like an asshole if you can pay your electric bills with selling prints."
What's life like for a photographer in Baltimore? Is there work to be had?
"Like I said in the previous question, we're the 'in the now' crowd, which also means broke. Condé Nast should really consider reaching out to us! Cheap rates!"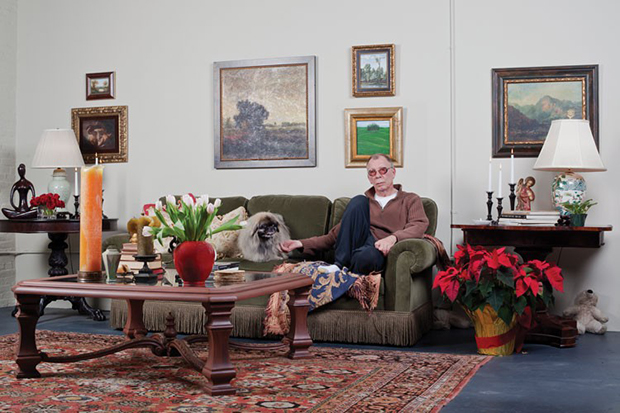 Is there an increase in young artists moving to the area? Which neighborhoods?
"Yeah there's an increase because fewer older artists see the value of moving outside of LA/NY. If it's cheap, we're there! The neighborhoods are probably Hampden, Waverly, Greenmount West, Remington, and Charles Village. I've lived in them all."
Do you think the art scene is changing? In what ways?
"I came back to a Baltimore with an incredible amount of new DIY businesses, bars, and restaurants on every corner of artist neighborhoods. Gentrification is sweeping through the streets but I think as a community, we're having 'that conversation' and we even rejected a proposed Walmart from being built. Other parts of the city belong to yuppies so they have a really nice Target."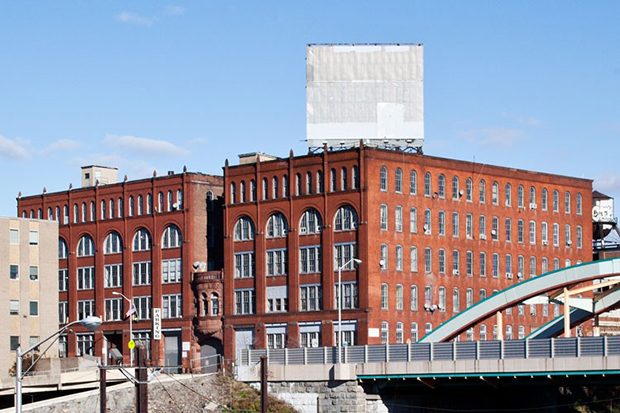 Welcome to the Copycat from MONOLITH on Vimeo.
Discover More