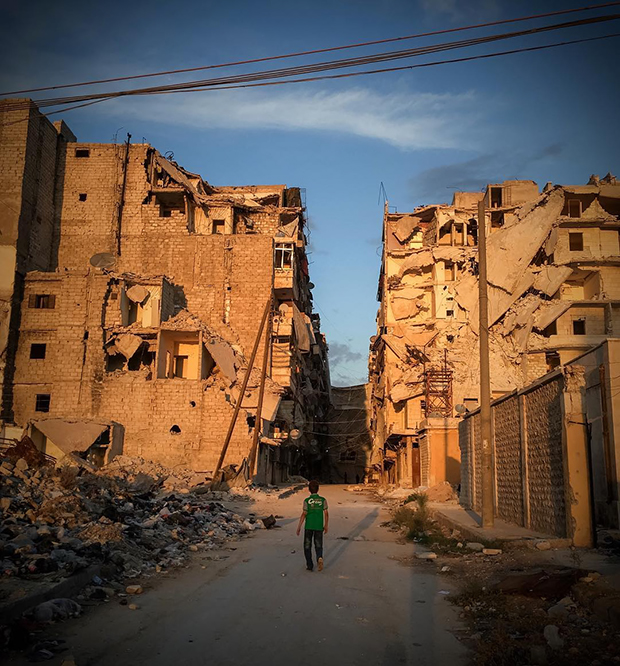 In the center of Aleppo, civilians are being shot at and killed.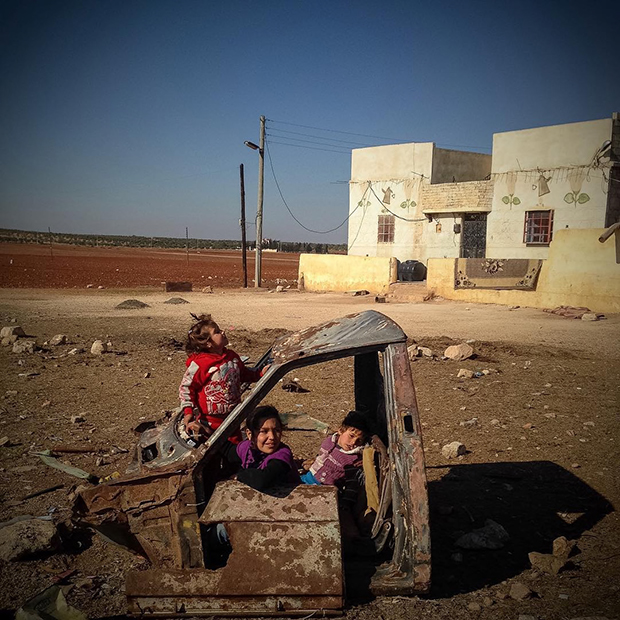 Syrian kids playing in a car that was blasted in the war in Zahabiyah, an area in the south of Aleppo.
In Aleppo and Damascus, Iranian photographer Ali Khara has seen bullets, rockets and grenades raining from the sky, but even under the most precarious circumstances, it's hard for him to stay fixed in the present moment. He's thinking about the future, and he's thinking about what will happen to Syria's children when they grow up.