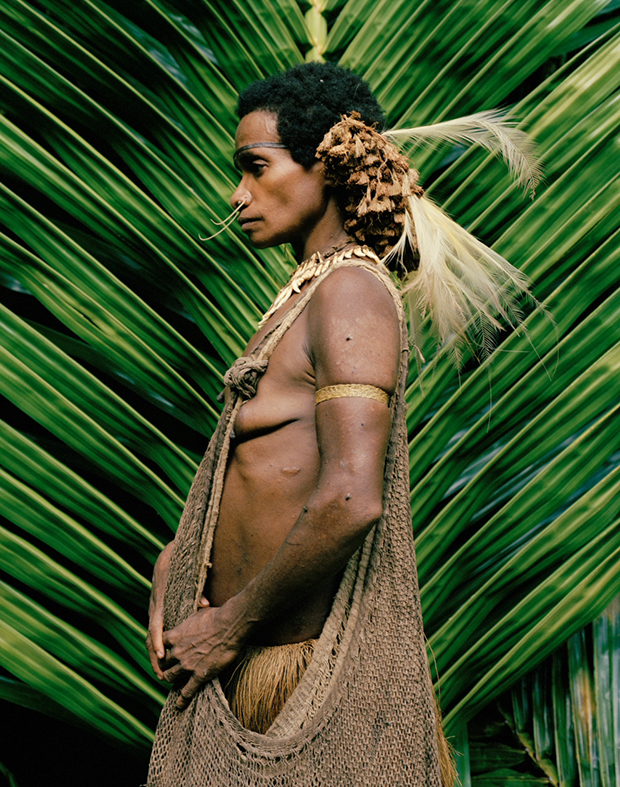 Woman against a giant sago palm. The feathers Kombai women wear as a sign of beauty include those of chickens and cockatoos.
Hunter at rest in a tree house. Only men sleep in tree houses. Women sleep in small houses on the ground.
The stories and histories of the indigenous Kombai people of Papua New Guinea is distorted to a degree by legend, hearsay, and assumptions. The Kombai has survived by a hunter-gatherer lifestyle passed down over the generations and many millennia, abiding by their own codes of law, ritual, and ethics. Brooklyn-based photographer Frédéric Lagrange made the journey to the swampy foothills of the island forests to document the realities of daily life for the elusive tribe.