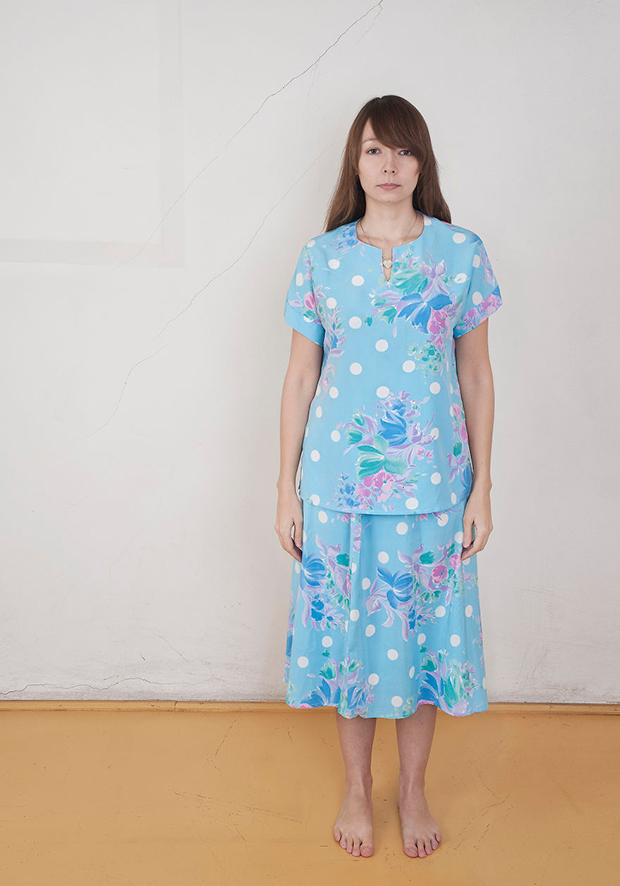 "Holiday" clothes. It's summer; the intensively bright sun, the smell of freshly brewed coffee and mom's voice wakes us up. I have a quick peek through the curtains, a line of washing must have been hung outside early in the morning; it looks completely dry. I cannot see anyone, but I know she's there. I crane my neck, and I am just able to make out blonde locks and cigarette smoke. The morning "gossip" with the neighbors is in full swing. Bare-footed and in pajamas, my sister and I jump out on the balcony and join the discussion. We love summer. We have our mom to ourselves for a whole 2 months of holidays.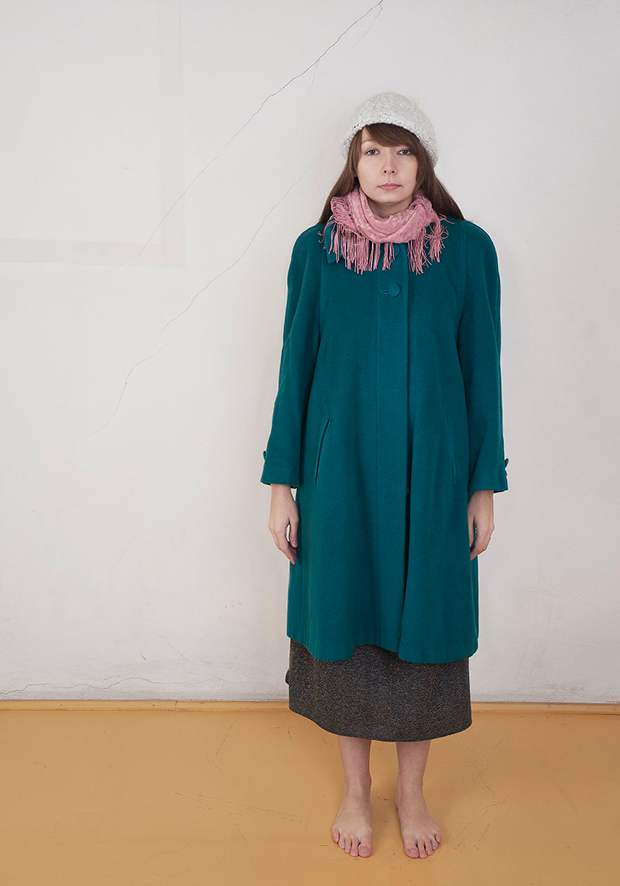 "Winter" clothes. She would leave for work in darkness; we would all be still asleep. She would take a red bus to her work at the music school. We didn't have a car. Waiting for the bus, bitter cold, the uncertainty whether it would come, shifting from foot to foot. On the way back she would do the shopping. She would move slowly with heavy bags, being careful not to slip. Freezing cold, with a red nose and cheeks, she would enter the house. Every night her soaked black boots would stand in a puddle of melted snow under a radiator in the kitchen.
Polish photographer Karolina Jonderko embarked on Self-portrait with my Mother without any intention of releasing the images. The pictures she made were for herself and for her mother, a way of grieving and way of feeling near to the woman who had raised her and passed away. Four years after losing her mother, Jonderko found her once more by trying on the clothing she left behind.