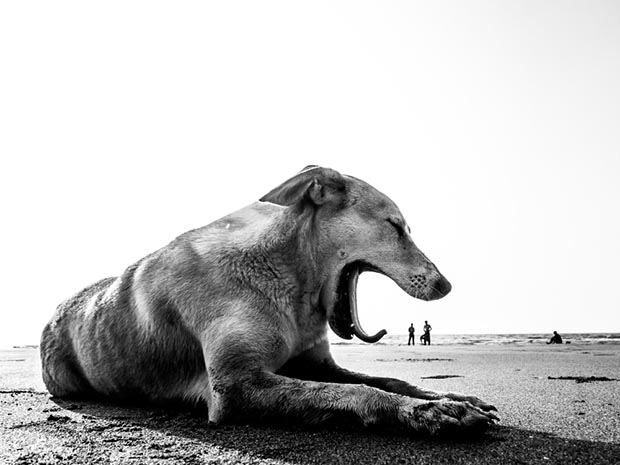 A hungry dog.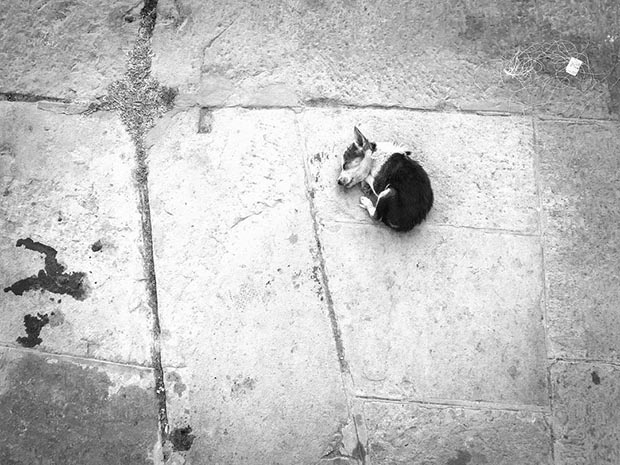 A stray puppy at Varanasi Ghat.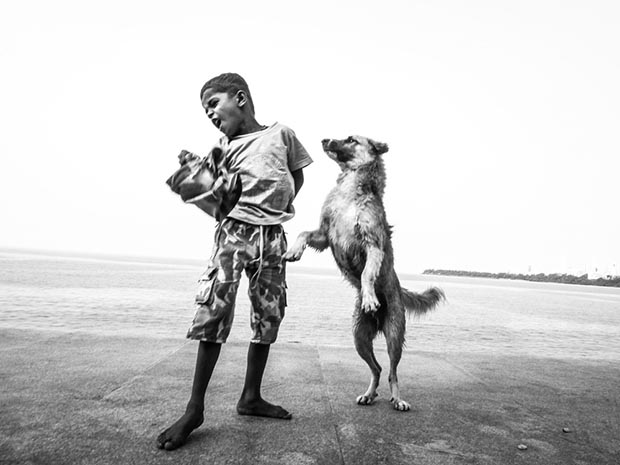 A kid plays with a street dog.
Mumbai photographer Neenad Joseph Arul used to be shy about approaching people, so instead, he turned to the dogs in his neighborhood. Unlike people, the stray animals were never judgmental, and they didn't mind being photographed. Over time, what started for Arul as a simple lesson in street photography evolved into a longterm relationship with the city's canine inhabitants.