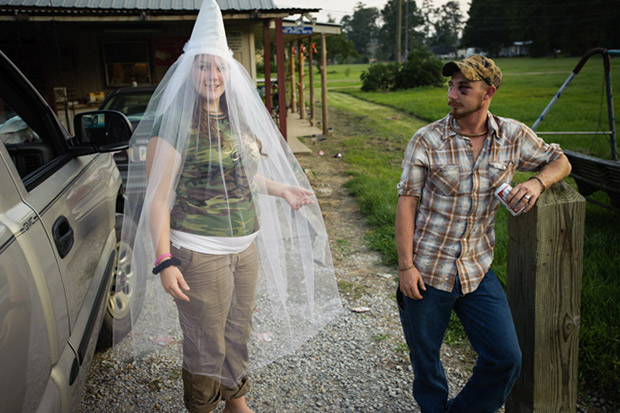 "Little Charlie" poses in her custom-made Klan wedding veil, as her fiancé watches on.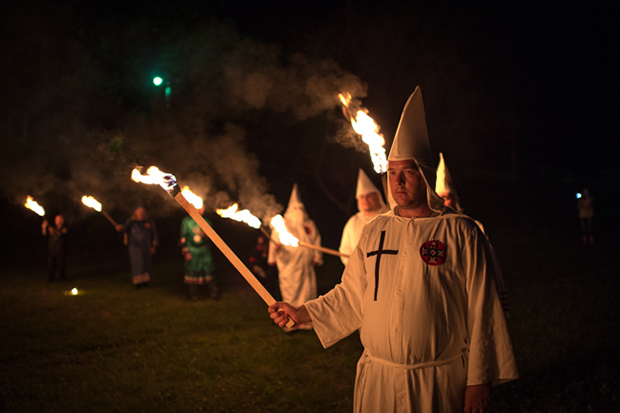 An Imperial Kludd (chaplain) circles a fiery cross shortly before setting the base aflame. Tennessee.
In his series Ku Klux Klan, photojournalist and former Marine Anthony S. Karen takes a forthright look into the daily lives and rituals of one of the nation's most ominous societies. Discovering very little documentation about those behind the mask, Karen spent many months reaching out to Klan members both online and through multiple phone calls. Finally in 2005, Tennessee 'Imperial Wizard' Dale Fox invited Karen to an event and afterwards, his home.