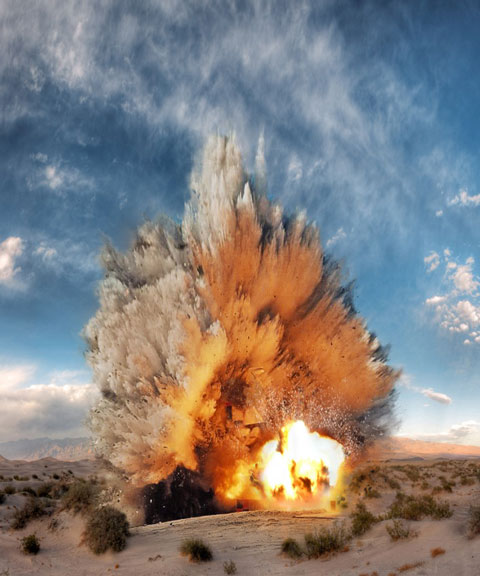 Swiss artist, Ueli Alder, has created a series, Detonations, in which he collages imagery found on the Internet, specifically explosions found in war themed video games with photographs of idyllic landscapes. He toys with our senses juxtaposing fiction and reality and is interested in the reaction this creates.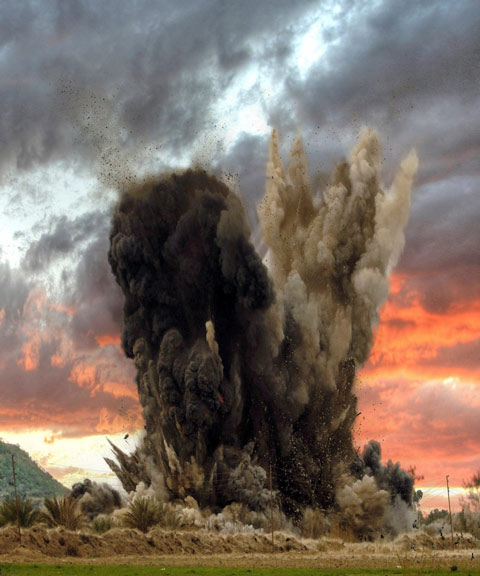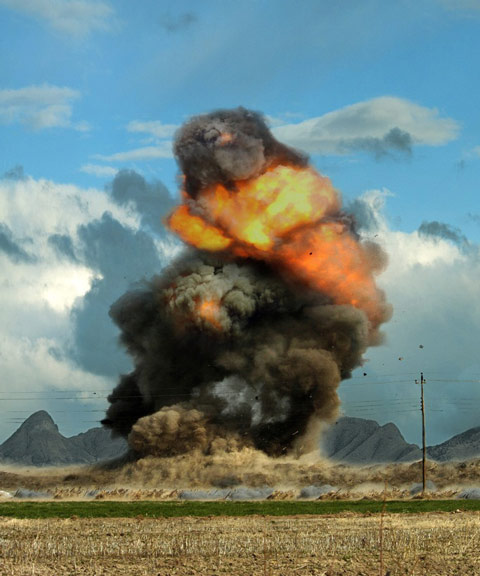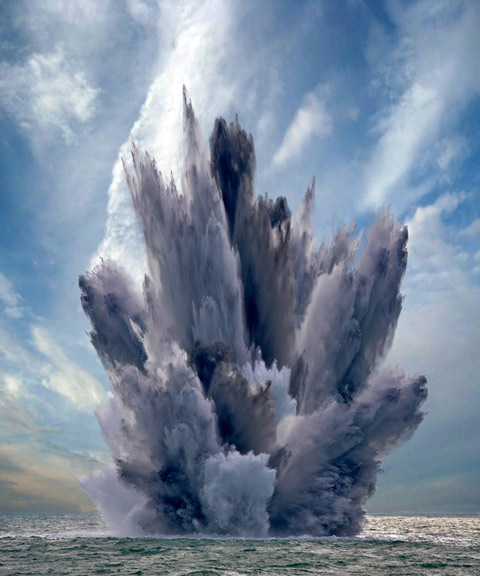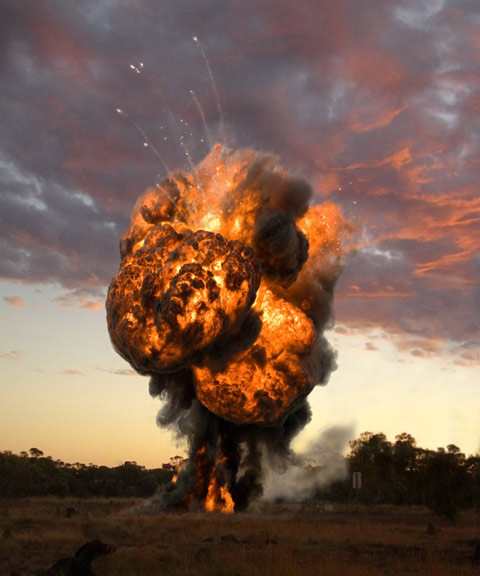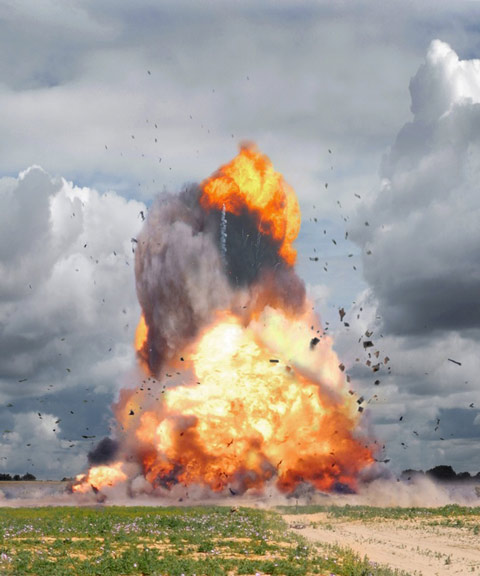 This post was contributed by photographer Sophie Butcher.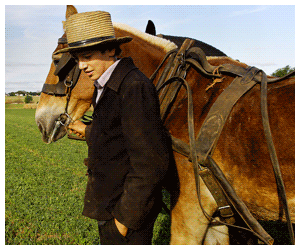 The 2nd Annual Feature Shoot Emerging Photography Awards is an international photography competition for up-and-coming image makers who are ready to kickstart their careers. Five talented photographers will be provided with the resources they need to get their career off to a strong start. Photographers of all disciplines are welcome to submit up to 5 images in any genre. We can't wait to see your best work! Enter here.