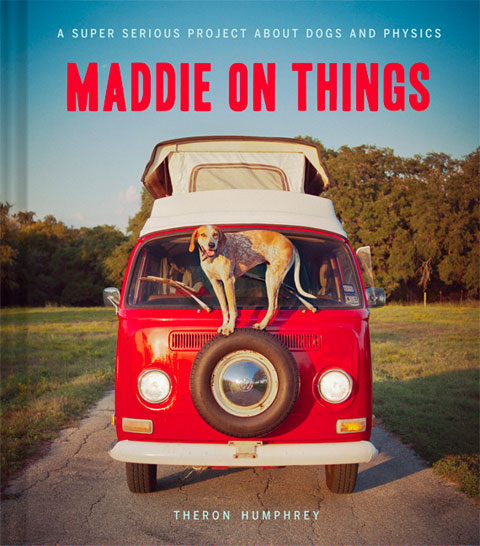 Tireless photographer Theron Humphrey is currently on the road with his—and our—beloved gal, Maddie the coonhound for a book tour to celebrate Maddie On Things, published by Chronicle Books. The book compiles almost a year's worth of photos taken while Humphrey was traveling the country on a photojournalism project.
Along the way he captured Maddie standing on a number of things—balancing on a basketball hoop, a fire hydrant, a bicycle, atop someone's shoulders. Graceful and calm, Maddie never falters and her feats look effortless, no object too small or precarious to conquer. The images never tire; they are funny, endearing, clever, and meanwhile encompass the great American roadtrip.
Humphrey and Maddie are making over 40 stops throughout the US and Canada at bookstores, photo meet-ups, and will be collecting 50 animal rescue and adoption stories across America for Why We Rescue.
We are giving away three copies of "Maddie On Things" to Feature Shoot readers who leave a comment on this post with the city they live in and the name of their dog (or other pet).
Many thanks for those who entered the giveaway. It was a pleasure to read about all of your pets. Winners of the giveaway have been notified.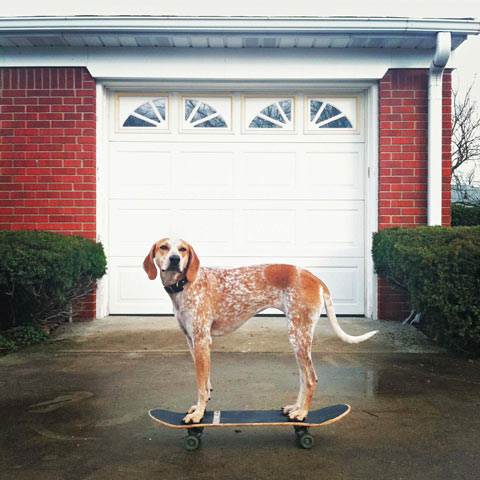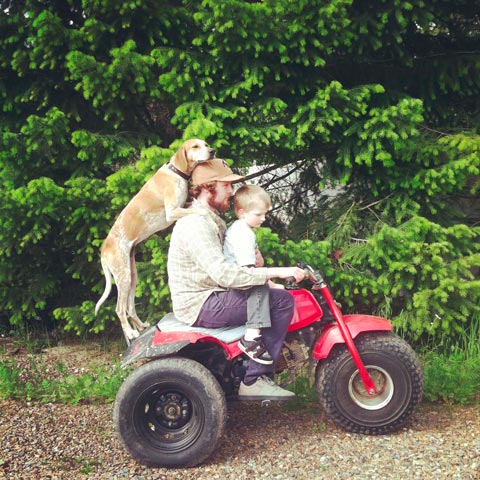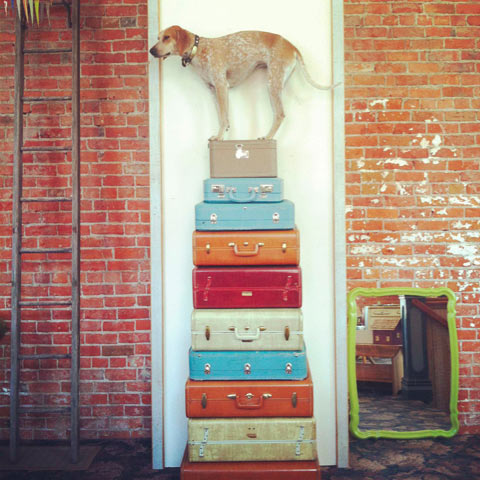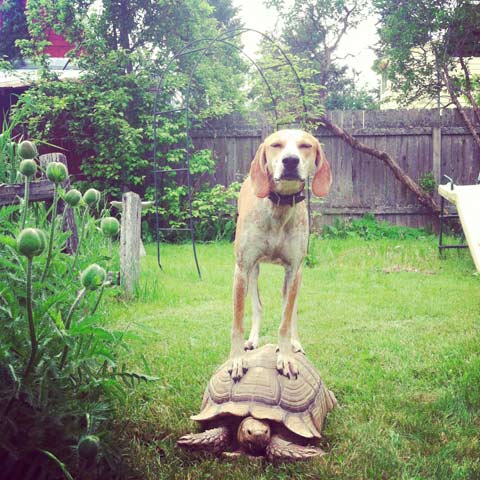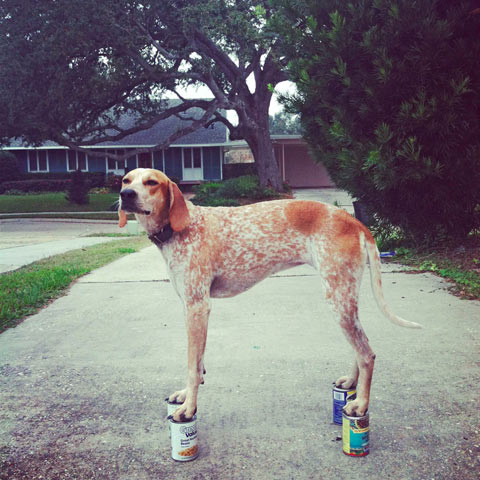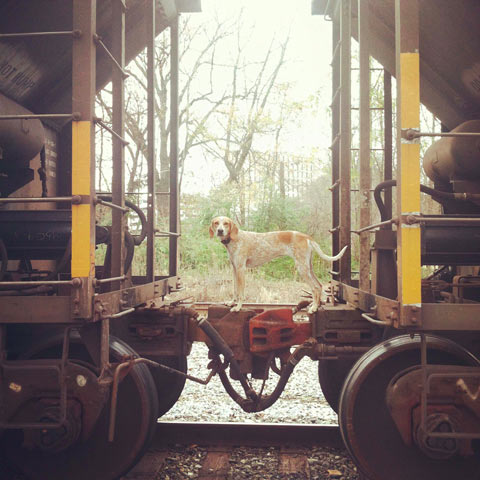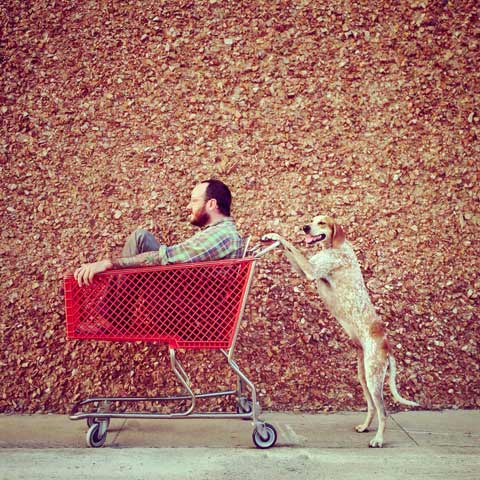 The 2nd Annual Feature Shoot Emerging Photography Awards is an international photography competition for up-and-coming image makers who are ready to kickstart their careers. Five talented photographers will be provided with the resources they need to get their career off to a strong start. Photographers of all disciplines are welcome to submit up to 5 images in any genre. We can't wait to see your best work! Enter here.