Dandy Livingstone, Your Musical Doctor (Downtown, 1969), 46 years later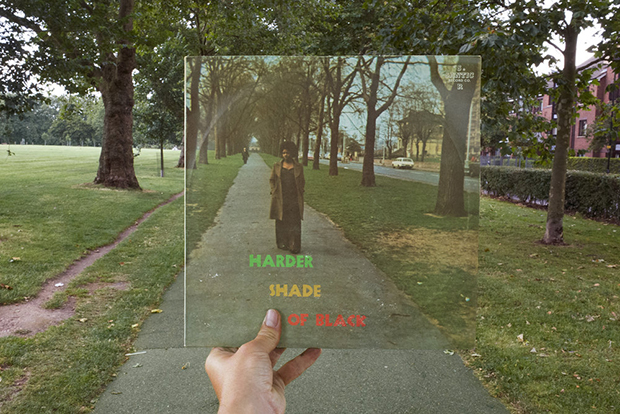 Various, Harder Shade of Black (Santic, 1974), 42 years later.
London photographer Alex Bartsch doesn't know how many vinyl records are in his collection, but he has tracked down the exact spots where 42 of their covers were shot. He has biked all over the city, album covers in hand, stepping back in time and reconstructing a visual history of reggae from 1967 and 1987. Covers, now available for pre-order, is the result of his adventures.