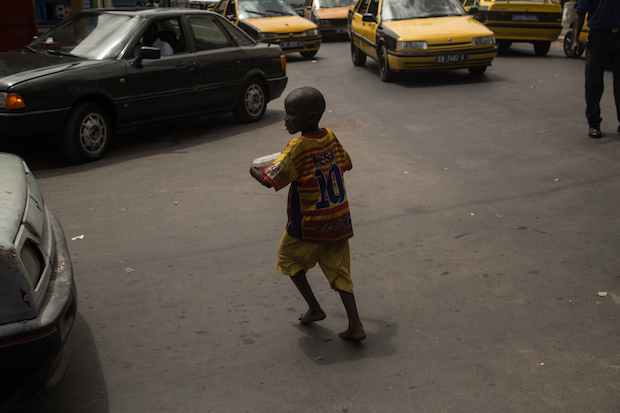 Talibe asking for money in the streets of Dakar city center.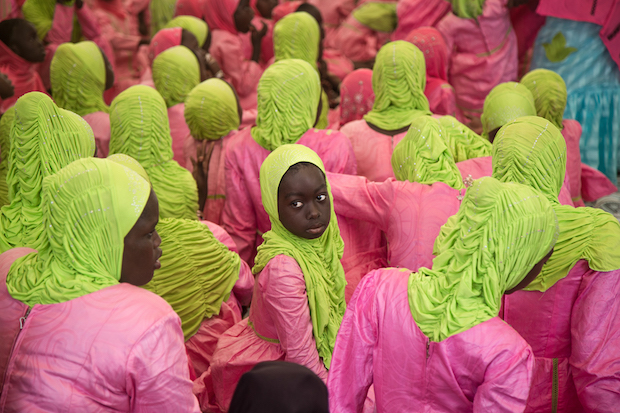 Little girls during a school koranic ceremony in Saly, Senegal.
Sebastian Gil Miranda spent two months documenting child labour in Senegal. The "talibes" – meaning "students" in Arabic – are children who are forced to fund their own Koranic education by begging. Living together in daaras, they are required to meet quotas just to be able to continue to learn – as well as to avoid being beaten or starved.