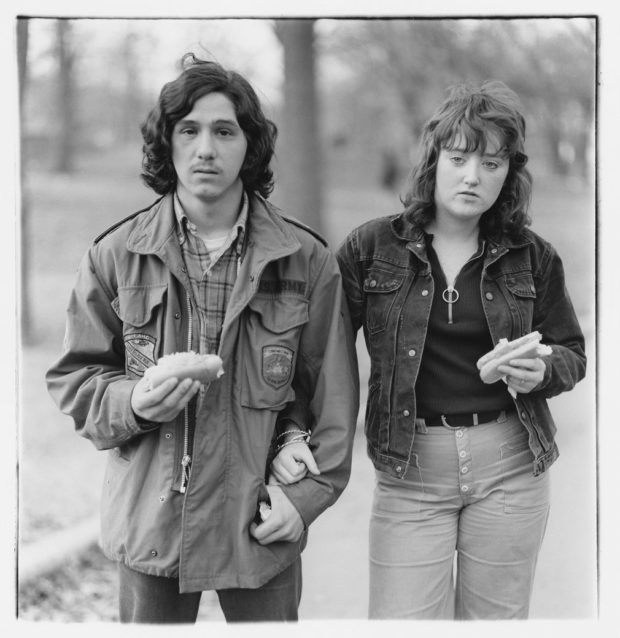 Diane Arbus
A young man and his girlfriend with hot dogs in the park, N.Y.C. 1971
During the late 1960s, a shift began to occur as New York City underwent the rapid effects of deindustrialization. As business left the city, a void took its place. But nature abhors a vacuum and new cultures began to emerge, one that could make something out of nothing at all.
As the counterculture took root, seeing possibility in the collapse of the middle class and the repeal of respectability politics that it used as overt measures of social control, a New York emerged from the fringe and found its way on to the city stage. The parks were the best place for those who did without, offering a place to socialize as well as to sleep.
For Diane Arbus, the park was the place where she could happen upon the most unlikely encounters with the most random of souls. She began photographing in Central Park in 1956, at the very beginning of her work as a serious artist. For the next fifteen years, she returned time and again to Central and Washington Square Parks for a fresh dose of the unexpected.