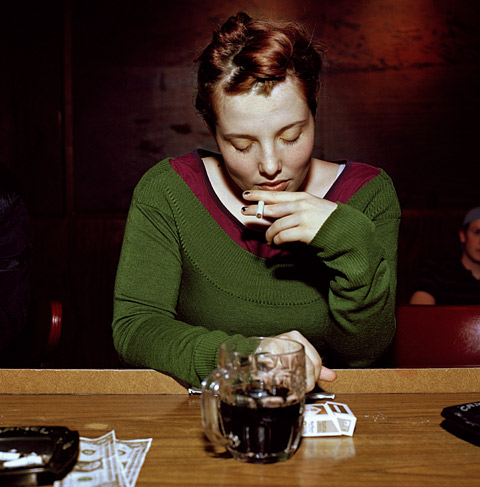 Sarah Stolfa earned her BS in photography from Drexel University, Philadelphia, in 2005 and her MFA in Photography from Yale University in 2008. The work for which she has garnered the most recognition is a portrait series of the regular patrons at McGlinchey's Bar, where she has worked as a bartender for several years. With this series, Stolfa won The New York Times Photography Contest for College Students in 2004 and several of her photographs were reproduced in The New York Times Magazine. In addition to the Times award, Stolfa has also won the Noah Addis Photojournalism Award, an award for Artistic Excellence in the Perkins Center Photography Competition and the Alice Kimball Traveling Fellowship. Stolfa's work, The Regulars will be published by Artisan books in June 2009.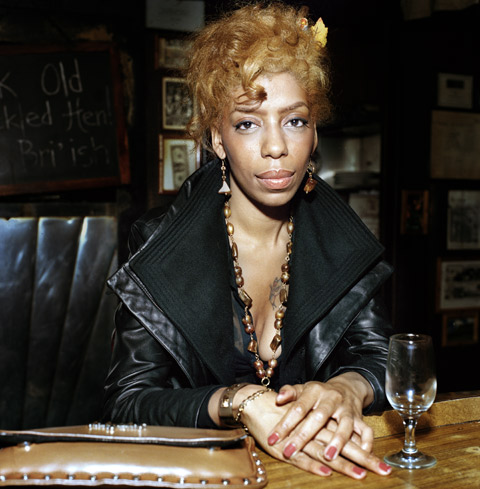 What kind of place is McGlinchey's, and what made you start taking photographs from behind the bar?
'McGlinchey's is a kind of hole in the wall bar in the middle of Center City Philadelphia surrounded by office buildings, large theaters, and recently opened chain restaurants. It has seen the neighborhood change with time since the end of Prohibition and for three generations the bar has sold cheap booze. It is dark and smoky with a circular bar. Since it is downtown, it gets all sorts of people; from the 10:00 am Bankers Club gin drinker, to the construction worker drinking Bud for lunch, to the lawyer who sips Jameson at 5:05 pm, to the Jersey suburbanite weekend warrior slugging back Miller Lites and the art student chugging a Lager after class'.