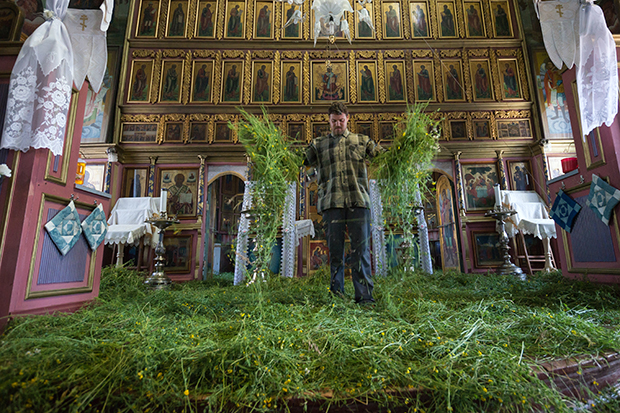 Simion, the bell ringer of the Holy Trinity church spreads grass inside the church. This ritual symbolizes people approaching the Garden of Heaven.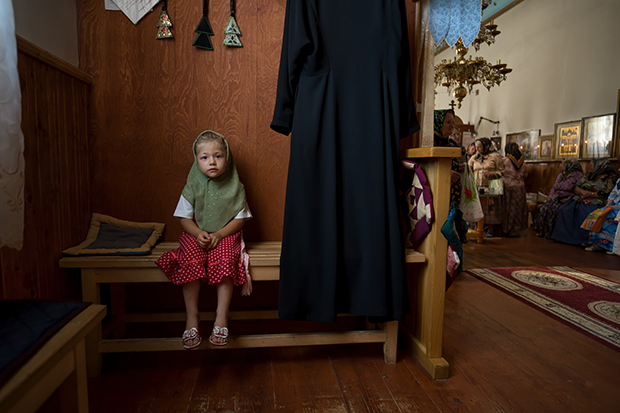 Alexandra, 4, takes part in the Saturday of the Dead ceremony. According to Orthodox traditions, married women are not allowed to enter the pulpit.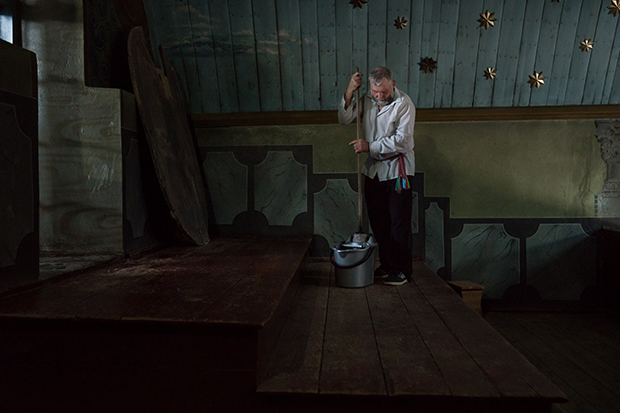 Ivan Cozma, 68, cleans the floor in the Holy Trinity, the local church built in 1833. The Pentecost celebration will be held here.
The Lipovans are an unique and small community. In the 18th century, they rejected Russian Orthodox Church reforms, a stance that made them no longer welcome in Russia, despite being native to its land. Most of them live now in Romania, but there are Lipovan communities in Ukraine, Moldavia and Bulgaria as well.  To this day, the community preserves old Orthodox rituals, upholding them in the precise way in which they were performed centuries ago. Pentecost is one of their most important celebrations, and Romanian photographer Cristian Munteanu documented the occasion in Carcaliu, a village by the Danube Delta where the population is almost entirely Lipovan.