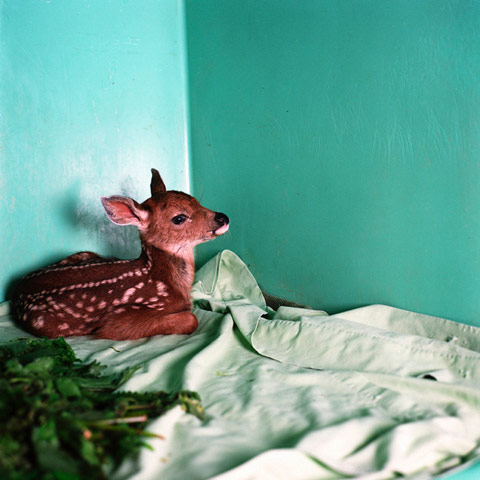 "Coming to Sarvey felt like coming home. The work that I produced there documents the delicate union that exists between humans and animals. These pictures were made with the intention to show the world an upclose view into the faces and souls of these wild animals. To look into their eyes as if looking into our own."—Annie Marie Musselman
What would you do if you found an injured pigeon on the sidewalk? Would you photograph it? Would you look away and pretend you didn't see it? Or would you call someone that might be able to save its life?
Annie Marie Musselman did the latter and that phone call resulted in her magical, award-winning series, Finding Trust.