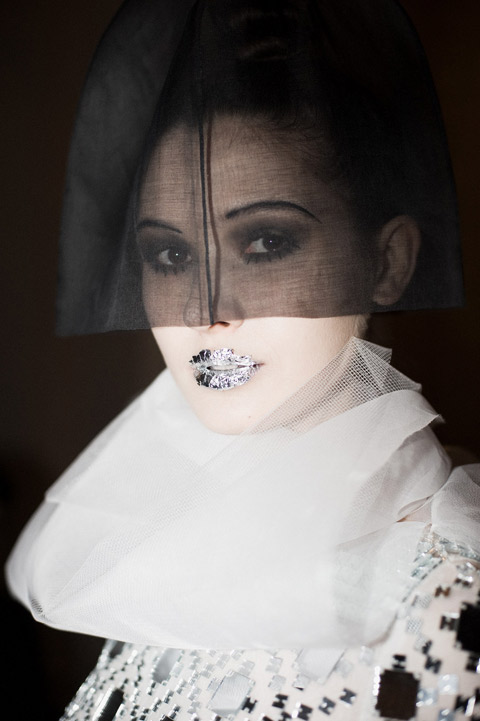 Shawn Brackbill is a Brooklyn, New York based portrait, fashion and music photographer.
I first came across your work a few years ago on Flickr. It seems like you were shooting mostly musicians then. How did you come to be involved in shooting fashion week?
'I was shooting mostly musicians up until my first Fashion Week. I pitched a shoot to Dazed and Confused in July of 2008 to cover an event called Boadrum 88. It was started the year before by The Boredoms, a Japanese band, and that year Gang Gang Dance would be leading the performance of 88 drummers here in Brooklyn. I covered the event using multiple Polaroid cameras and Yashica Electro GSN rangefinder I had acquired from Ebay and refoamed.
'A few weeks after delivering the images from that shoot, Dazed contacted me about covering the Spring / Summer 2009 New York Fashion week for them. They basically sent me out with a list of shows to cover and not much direction. That season I started to figure out what and how I wanted to cover Fashion Week and was hooked.'