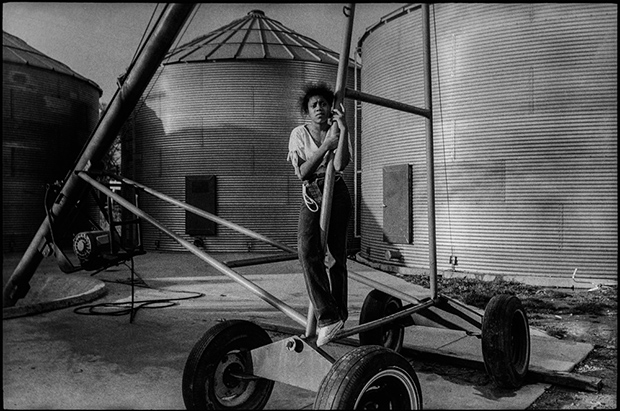 Cheryl with Silos, Rotan Switch, Arkansas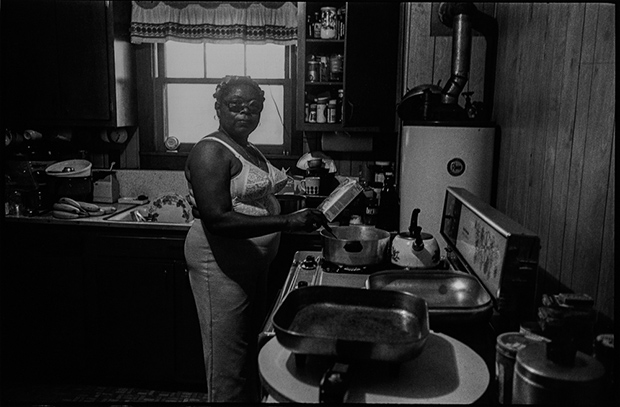 Cully Cooking, Rotan Switch, Arkansas
When she was a girl, photographer Lisa McCord spent summers and holidays at Rotan, her grandparents' Arkansas cotton farm. Some of her earliest memories are of her nanny Cully's cooking: black eye peas and fried chicken. She remembers singing and praying at Cully's church and watching the bandana-clad women who worked in the fields. At dark, after long days of hoeing, they'd gather in big trucks and make their way home.
The artist's parents were both teenagers when she was born, and they moved frequently- thirteen times throughout her childhood. Rotan was always there, and McCord credits this place and these people with helping to raise her.
In the early 1980s, the photographer, then in her 20s, began documenting the lives of the African American tenant farming community. Most of the people she visited at home, at church, and in cafes were longtime friends who had known her as a child, or in Cully's case, had been an integral part her girlhood.
McCord attended Williams Elementary School in Little Rock in the 1950s, the same decade the Little Rock Nine made history in Arkansas by enrolling in the previously segregated Little Rock Central High School. She would later move on to parochial school and later a private boarding school. She remembers playing on a big slide in her grandparents' backyard, together with the African American children. "These times were full of joy for me," she says, looking back.
In college, she made Super 8 films with her brother and Cully's daughter Cheryl on the playground equipment of her youth. When she took the photographs as a young adult, she was often the only white person in the room, and she was welcome there. While her own grandmother sometimes grew impatient with the camera, Cully, her husband James, and Cheryl invited the artist into their world.
McCord's family members didn't always understand at the time why she was devoting so much to photographing the people close to her- "My maternal grandmother was not pleased with me photographing the African American community," she admits- but the young photographer persisted. "I felt more comfortable cooking with Cully and hanging out with Cheryl than I did in the social situations with my grandparents and their friends and grandchildren," she says.
McCord eventually grew up and had a family of her own. The negatives she had from Rotan took a backseat until at last she was able to return to them. Looking back, she was moved not only by their personal value but also their historical implications. She published the book Rotan Switch, immortalizing her early years and the people who shaped and cared for her.
Rotan itself is still there, managed in part by McCord's cousin Jonathan. The family farm still grows cotton, along with rice, milo, soybeans, and wheat. McCord visits when she's able. Cully and James have since passed away, but Cheryl has prints from the book, featuring her parents when they were young and in love.
Her life and history, McCord suggests, is forever intertwined with the work she creates. Her memories are what drive her forward. Lisa McCord and her sister Kimber Britner, the Delta Sisters, now host artist retreats on the farm. The photography retreat is in the fall, when the cotton is ready to be picked.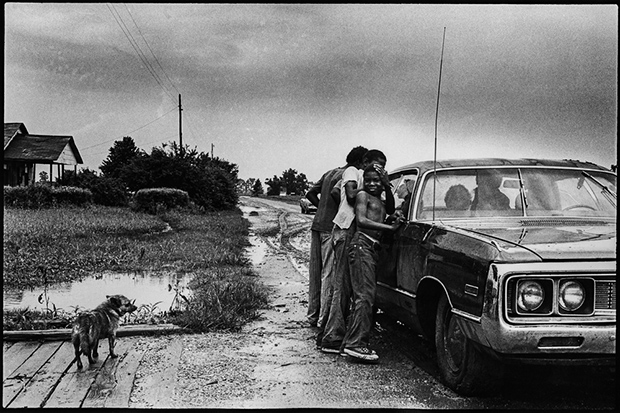 A Humid Day, Rotan Switch, Arkansas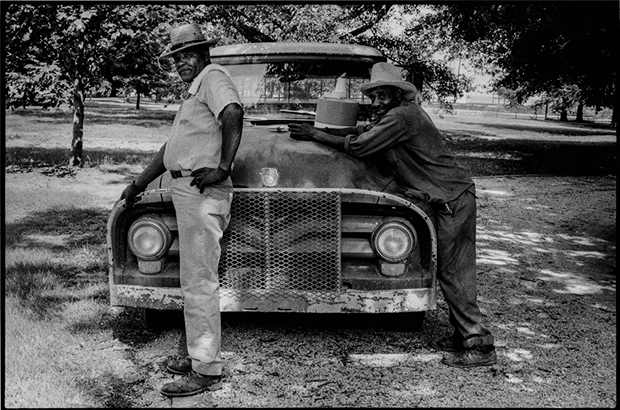 James and TBo, Rotan Switch, Arkansas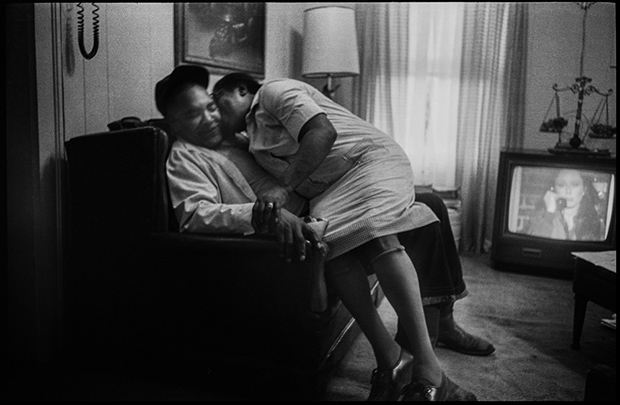 James and Cully Kissing, Rotan Switch, Arkansas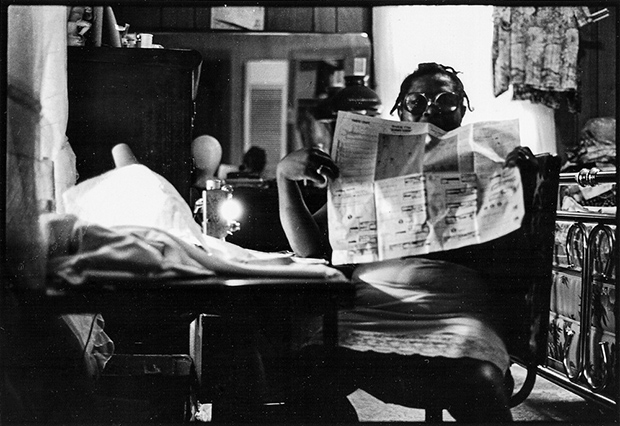 Cully Sewing, Rotan Switch, Arkansas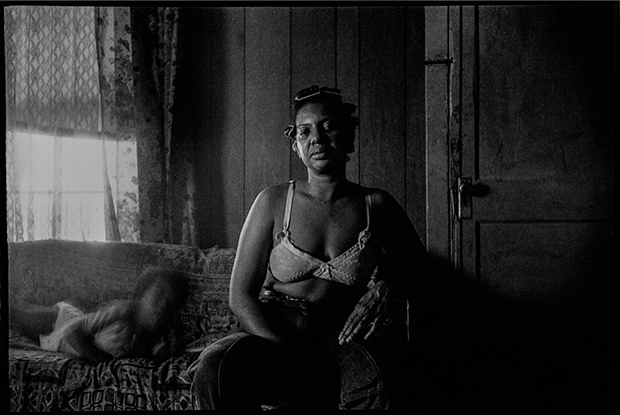 Frances and Child, Rotan Switch, Arkansas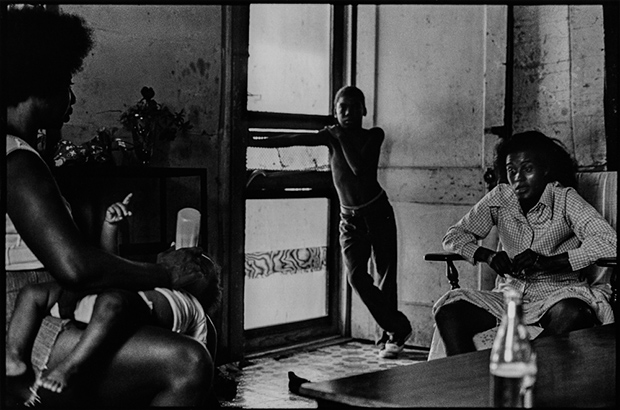 Frances with Children, Rotan Switch, Arkansas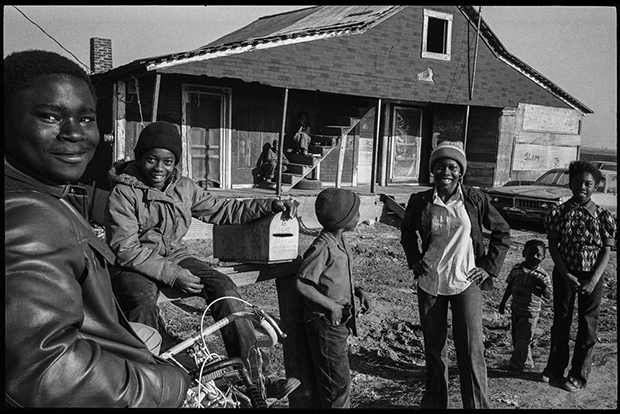 Tang with Children, Rotan Switch, Arkansas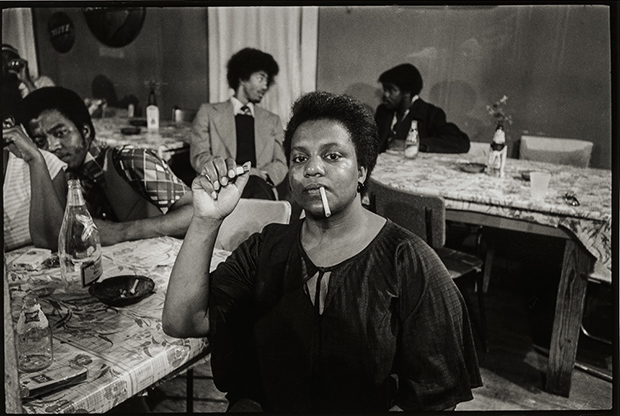 Cully's Cafe 1, Rotan Switch, Arkansas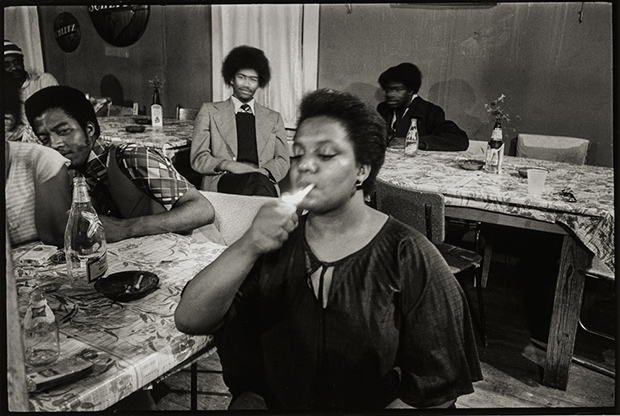 Cully's Cafe 2, Rotan Switch, Arkansas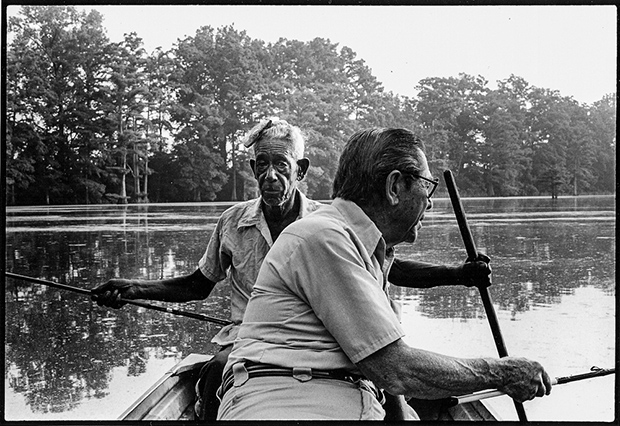 Granddaddy and Sank Fishing, Rotan Switch, Arkansas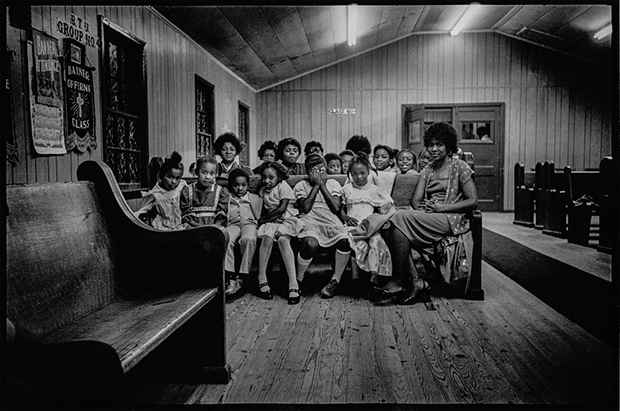 Sunday School, Rotan Switch, Arkansas
All images © Lisa McCord
Discover More