About Us/Press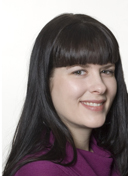 Alison Zavos is the Publisher/Managing Editor of Feature Shoot and a photography curator. Feature Shoot showcases all genres of work from both up-and-coming and established photographers. Since launching in 2008, the site has accumulated an archive of over 3,000+ international photographers and won LIFE.com's 2011 Photo Blog Awards as "The Web's 20 most compelling, most consistently insightful and surprising photography blogs."
Over the past few years, Zavos has curated numerous shows. In the summer of 2010, she curated Sea Change, a group show as part of the Wassaic Summer Festival. As part of Photoville NYC (2012), Zavos co-curated a group exhibition entitled Underage, which featured work by six young photographers. "Come Together", a Beatles-themed exhibit, was at FotoWeekDC in November of 2012, and "Anew: Seeing Beauty in Everyday Objects" was shown at the United Photo Industries gallery in Brooklyn, NY in December, 2012.
She is also an active member of the photography community, reviewing portfolios for numerous organizations and speaking on various panels discussing topics such as the impact of new media, marketing, press and photography blogs. Zavos is a regular contributor to PDN's Emerging Photographer magazine.
Prior to running Feature Shoot full time, Zavos worked as a photo editor for magazines in New York. She currently lives in Austin, Texas with her husband Zolton and baby daughter Avalon.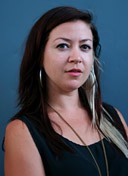 Amanda Gorence is a contributing editor for Feature Shoot as well as an independent curator and producer based in Brooklyn. An active member of the arts and photography community, Amanda worked in the gallery business for over three years. She was formerly the Director of Austin's B. Hollyman Gallery, where she developed and curated photography exhibitions and projects.
She works with the Austin Center for Photography on various events and is a co-editor of aether, a semi-annual e-magazine that aims to engage collectors, artists, and galleries in conversation about the visual arts in the Austin community and beyond. She recently co-curated two group photography exhibitions with Alison Zavos of Feature Shoot; Underage at Photoville NYC in June and Come Together at FotoDC in November (2012).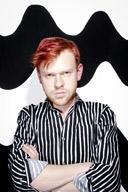 Contributing editor Matthew Leifheit is an independent writer, curator, and photographer based in New York City. Having studied at the Rhode Island School of Design and Spéos, Paris, he writes for various publications in addition to Feature Shoot including Time Magazine's "Lightbox", the blog Art Fag City, and the Camera Club of New York. He is Editor-in-Chief of MATTE Magazine, an independent publication that functions as a platform for emerging artists. MATTE is sold at Printed Matter and collected by the Museum of Modern Art library in New York.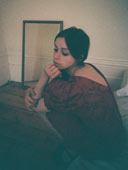 Tess Parks is a twenty-two year old musician and photographer born and raised in Toronto, Canada. She is an intern with Feature Shoot and currently curates the Feature Shoot Tumblr. At seventeen, she moved to London to study photography at the London College of Communication, one of the divisions of the University of Arts London. Her photographic style has been described as whimsical and ethereal.
After four years in England, she has returned back to Toronto where she plays music, dj's, writes and photographs for various publications such as Vice and Artrocker magazine. She also plans to release her debut album in 2013.
Recent Press:
The New Yorker (Photo Booth blog): Underage in Photoville, June 21, 2012
PDN: Favorite Sources for New Photography, Photo Annual 2012
Lenscratch: Underage, Young Photographers, June 16, 2012
Lost At E Minor: Underage: a group show of young photographers, June 15, 2012
I Love Texas Photo, Interview with Alison Zavos, May 29, 2012