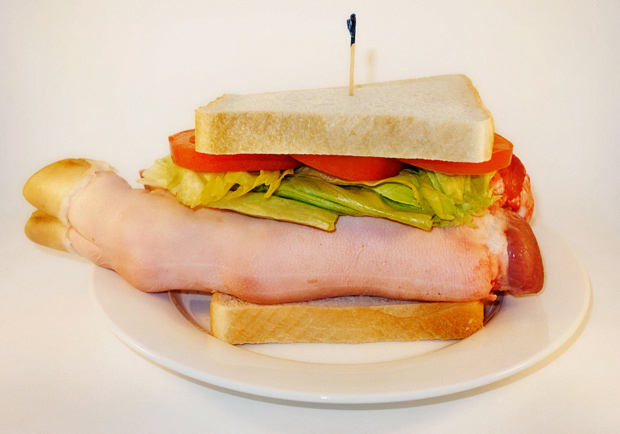 BLT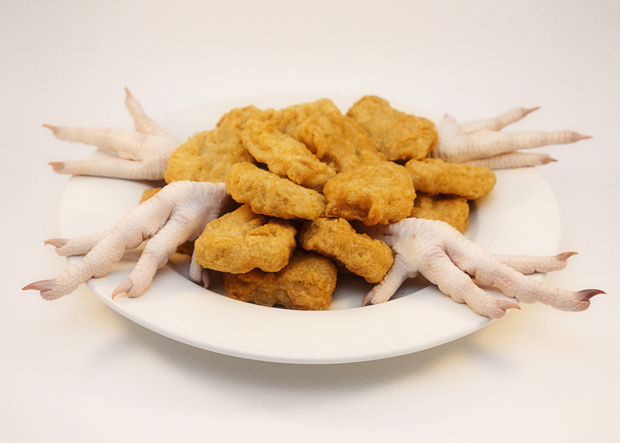 Nuggets
It's time to face your food. Texas-born Peter Augustus confronts our disconnect with the origins of our dinner and the reality of what it looks like before being cleaned, processed and packaged into a visually acceptable substance.
Moving to Hong Kong two years ago, Augustus was struck by the traditional meat shops all over the city, every part of the animals for sale and gruesomely displayed in the store windows and streets. Though at first a bit jarring, the relationship non-Western countries have with their food at least feels a bit more honest than our dyed, fried and breaded meals. It is this disassociation that Augustus' Mystery Meat challenges, the unappetizing truth in a full array of classic American delights. The series intends to neither nauseate or condemn, but simply bring about awareness and a reminder of food production in the States and elsewhere. If we are to eat that tasty burger, let's at least keep in mind where it came from.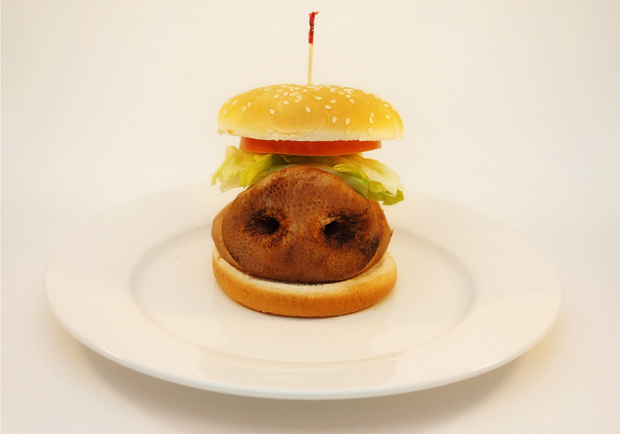 Pork Burger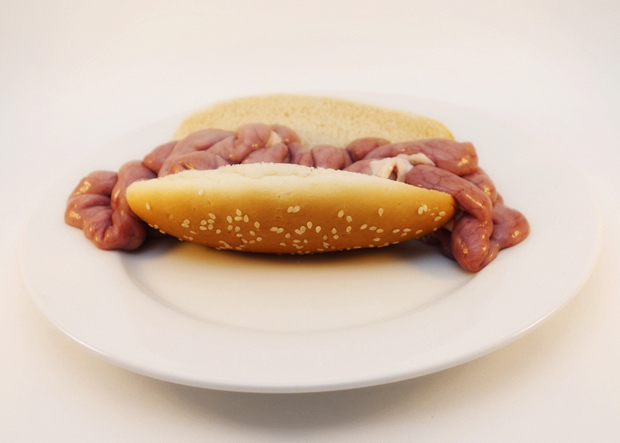 Hot Dog
All images © Peter Augustus 2014
The 2nd Annual Feature Shoot Emerging Photography Awards is an international photography competition for up-and-coming image makers who are ready to kickstart their careers. Five talented photographers will be provided with the resources they need to get their career off to a strong start. Photographers of all disciplines are welcome to submit up to 5 images in any genre. We can't wait to see your best work! Enter here.