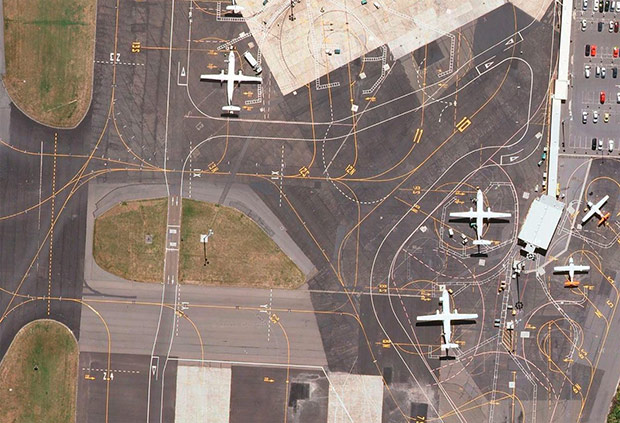 Wellington International Airport, New Zealand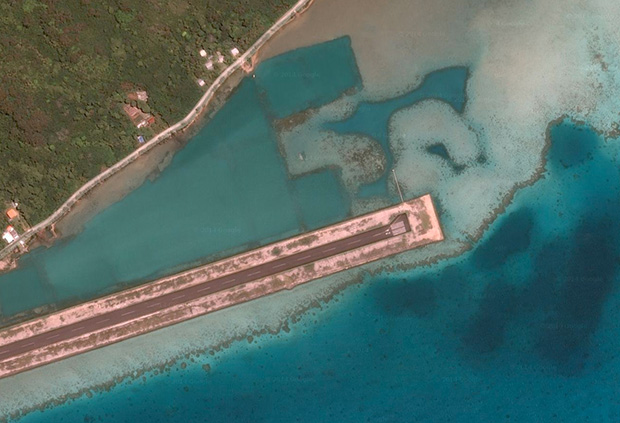 Raivavae Airport, Austral Islands, French Polynesia
The long lines, lost luggage and cramped seats of airports hardly sets many people in a contemplative mindset. However sometimes it simply takes a bird's-eye view to appreciate the world below. Enter Lauren O'Neil's Holding Pattern, a visual feast of patterns and textures from the skies all in one blog. Forever fascinated with everything aviation, O'Neil seeks to expose the exquisite beauty of the organized chaos, capturing runways from around the globe while seated at her desk.
Struggling with creative block during a project, the designer turned to browsing various airports on Google maps for a momentary distraction. What she saw in the satellite imagery was an intricate play of lines and form, all elements circling and moving in anticipation of departure. Whether a crisp landing strip at Heathrow or a grassy municipal airfield, Holding Pattern reveals the delicate clockwork and elegant precision of humanity in flight.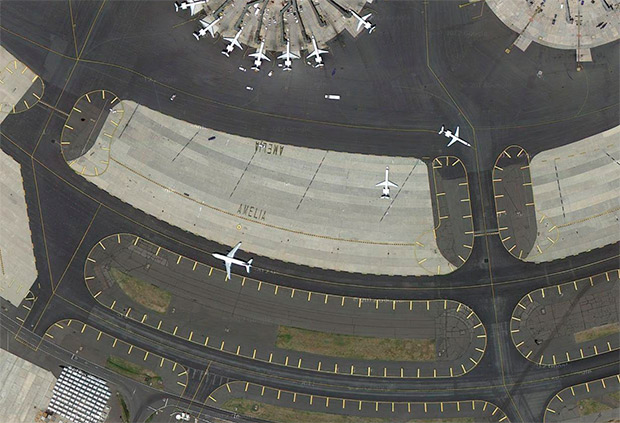 Newark Liberty International Airport, New Jersey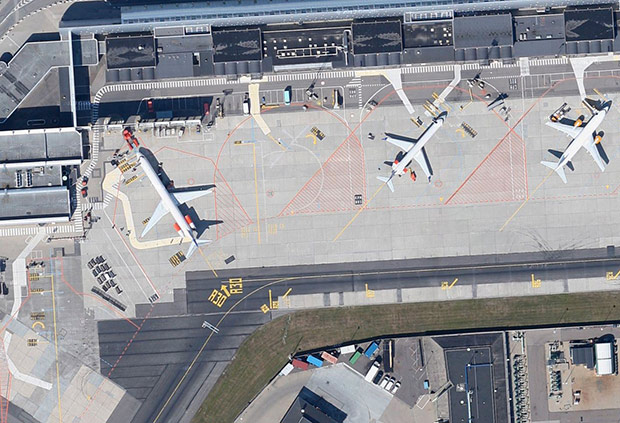 Copenhagen Airport, Denmark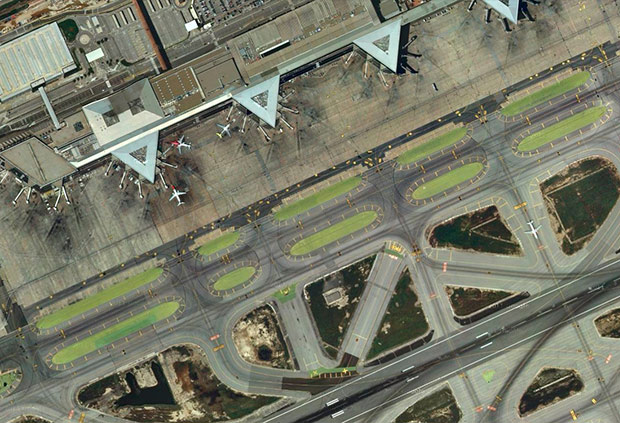 Barcelona–El Prat Airport, Spain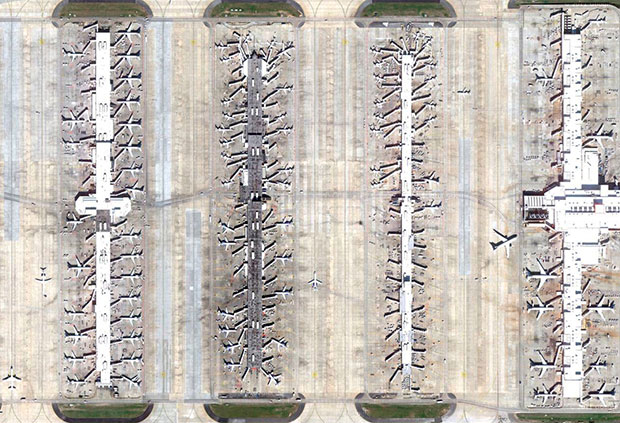 Hartsfield–Jackson Atlanta International Airport, Georgia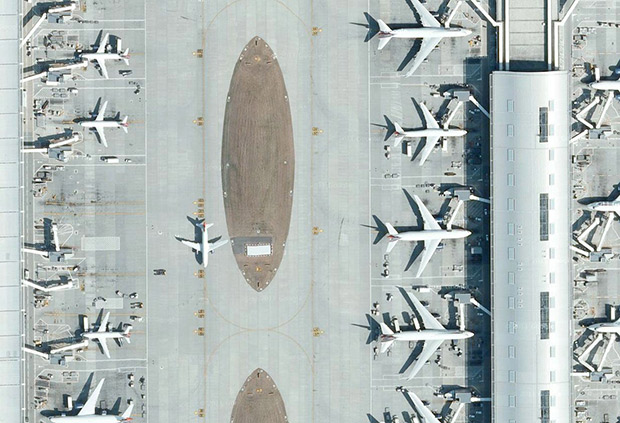 London Heathrow Airport, United Kingdom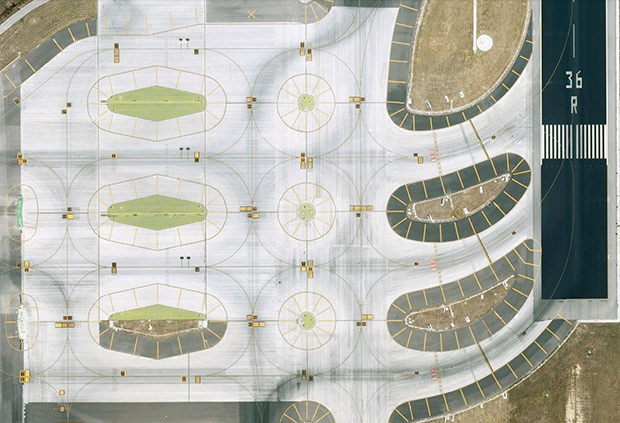 Barajas Airport, Spain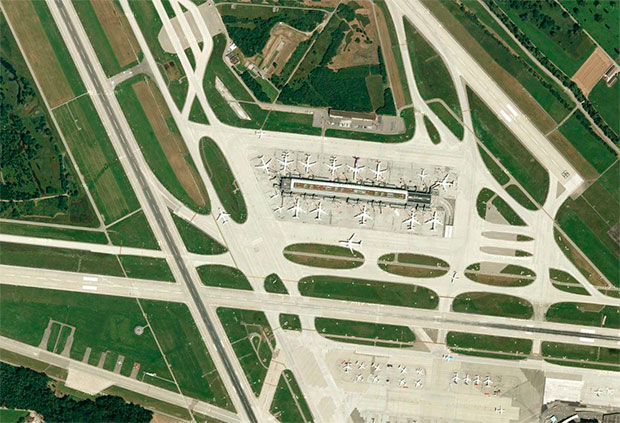 Zurich Airport, Switzerland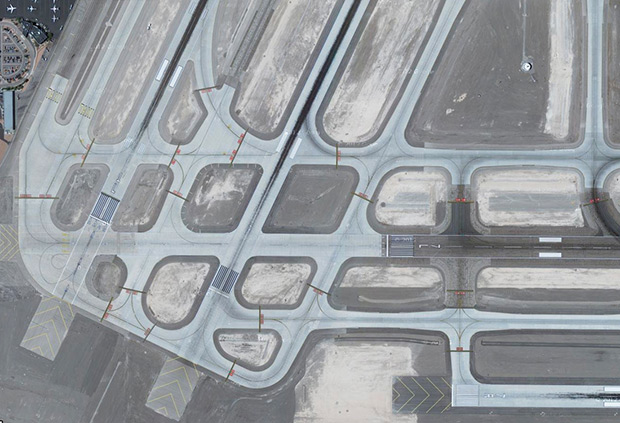 McCarran International Airport, Nevada
Boston Logan International Airport, Massachusetts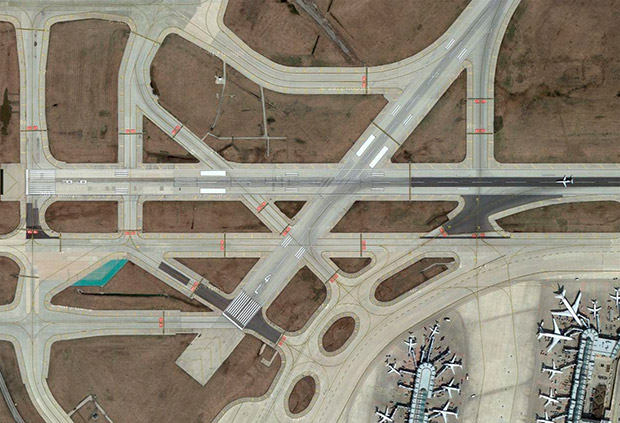 O'Hare International Airport, Chicago
via WIRED
The 2nd Annual Feature Shoot Emerging Photography Awards is an international photography competition for up-and-coming image makers who are ready to kickstart their careers. Five talented photographers will be provided with the resources they need to get their career off to a strong start. Photographers of all disciplines are welcome to submit up to 5 images in any genre. We can't wait to see your best work! Enter here.