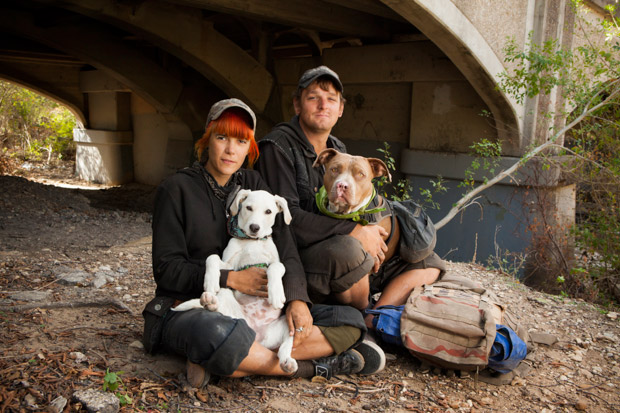 Maggie, Eric, Dixie and Reptar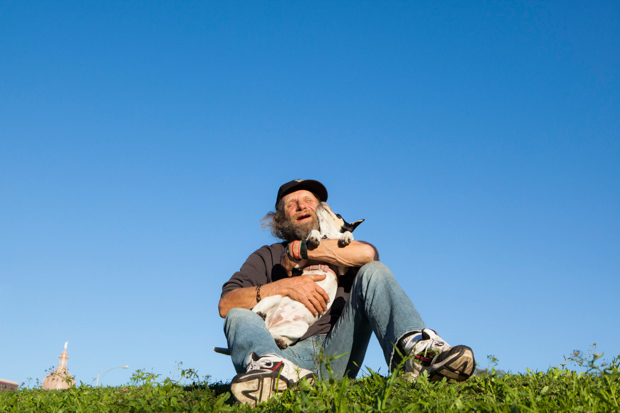 Pops and Wednesday
The words and images speak for themselves in the heartwarming series Lifelines. Photographer Norah Levine and audio producer Gabrielle Amster teamed up with the Animal Trustees of Austin's 4PAWS Program to tell the stories of homeless people and their faithful companions. The series shows the great lengths these individuals go to in order to care for their pets as well as the lifelong bonds and dedication that forms between them.
The work also acts as an advocacy for 4PAWS (For People and Animals Without Shelter), an organization providing veterinary care for pets of the homeless. From free spay/neutering services, vaccinations to emergency surgery, 4PAWS is dedicated to helping the homeless keep their best friends healthy and happy. Lifelines is an extraordinary and moving multi-media project revealing the passionate and positive relationship between those fallen on hard times and the animals they love.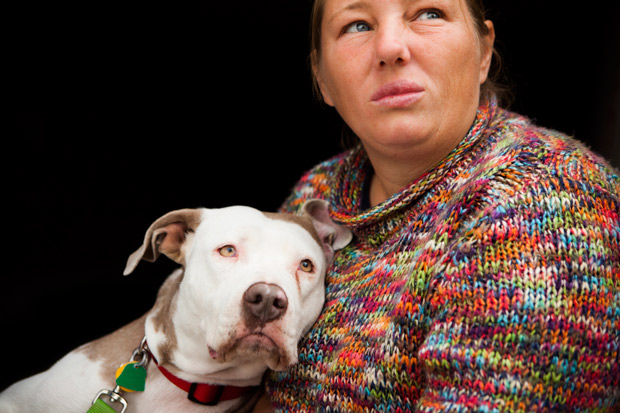 Sandra and Harley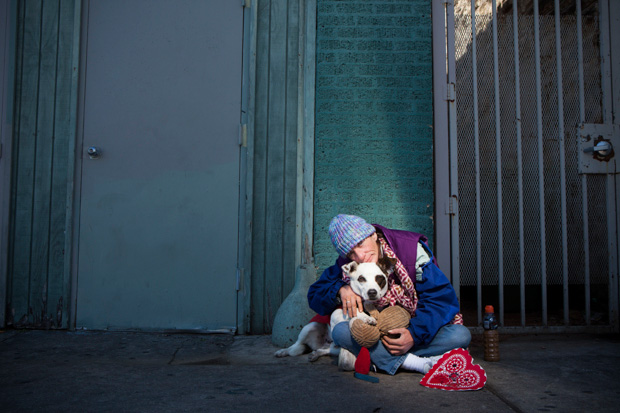 Lynn and Charlie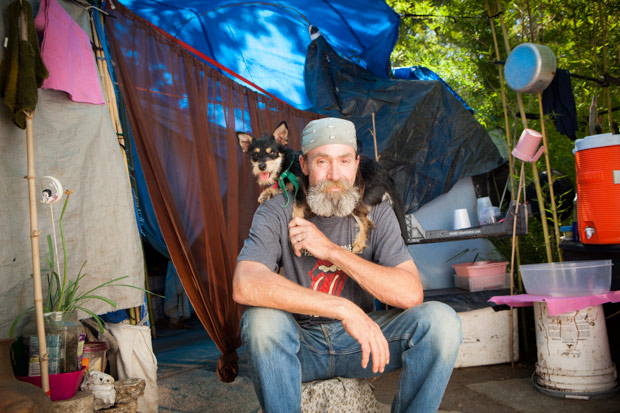 Jedd and Alice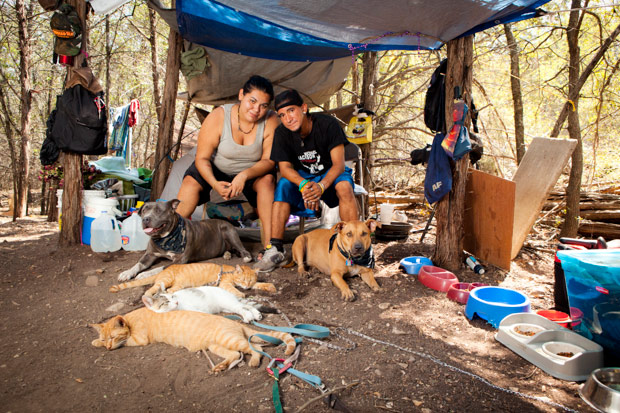 Jessika, Joshua and Family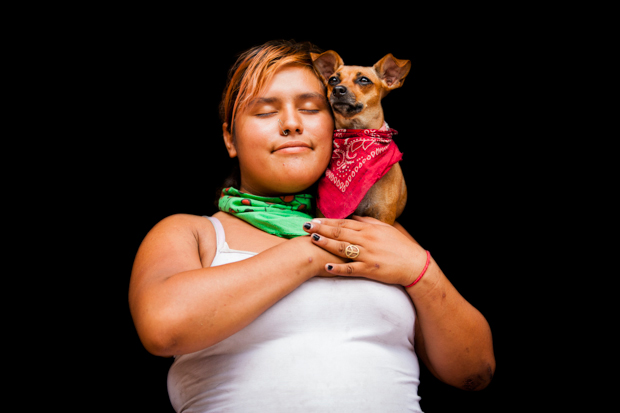 Sam and Mimi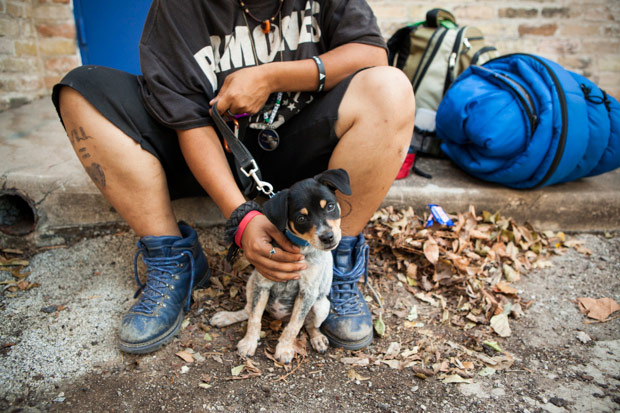 Denise and Chaser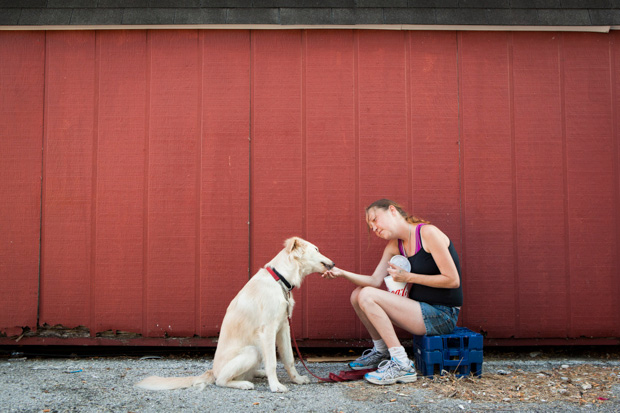 Rose and Junior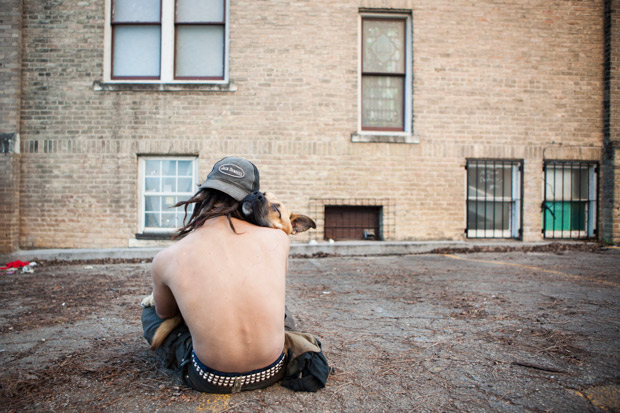 Connor and Super Max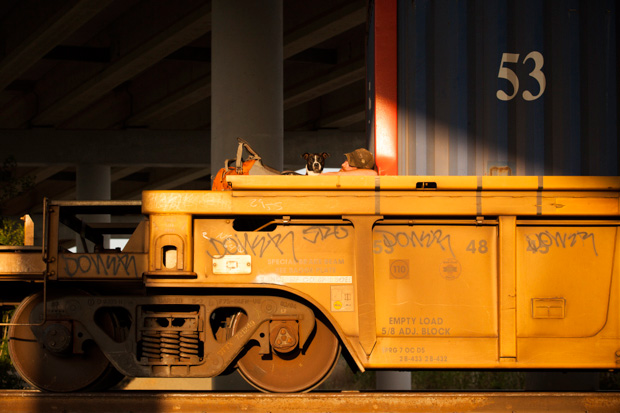 Brad and Ellie
via The National Museum of Animals & Society and My Dog Is My Home
The 2nd Annual Feature Shoot Emerging Photography Awards is an international photography competition for up-and-coming image makers who are ready to kickstart their careers. Five talented photographers will be provided with the resources they need to get their career off to a strong start. Photographers of all disciplines are welcome to submit up to 5 images in any genre. We can't wait to see your best work! Enter here.