The creative team Ioulex ('yoo-leks) is Julia Koteliansky and Alexander Kerr, originally from Moscow and Boston. They met in Paris while studying graphic design and illustration at Parsons School of Design. Since they moved to New York together in 1998, Alexander and Julia pursued successful careers as art directors and graphic designers for some of the most prominent advertising agencies. Ioulex emerged as a photography team about five years ago and they have since built a portfolio of editorial and personal work reflecting an intuitive approach to the creation of poetic, graphically driven imagery. They are repped in New York by Josette Lata Inc.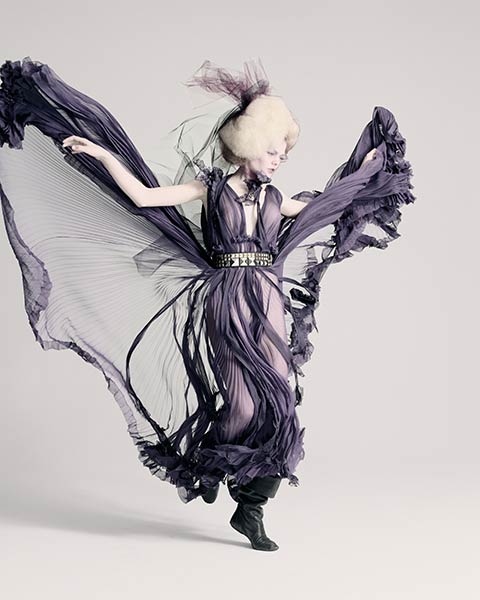 Where do the inspirations for your stories come from and does it usually take you long to conceive an idea?
'We look at painting, performance art and theatre; dance is a great source of inspiration. Cinema is probably the most important visual reference; we like to think of models as characters in a movie and often bring film stills to a shoot.