I've loved photo books ever since I was a kid, so when I learned about Motif Photos, a native extension for Photos on macOS, I knew I had to make one of my own. Motif uses cutting-edge technology to simplify the process of putting together a top-of-the-line photo book, card, or calendar; in minutes, anyone and everyone can use this tool to design the perfect holiday gift. Whether you're a professional photographer or a hobbyist, this new extension makes it easy to build a beautiful collection of your favorite images.
I quickly downloaded Motif Photos from the App Store, and then I let my creative side take over. The concept for the book was a seasonal collection of winter landscapes from photographers all over the world. I didn't want anything typical or overly cheery; instead, I imagined a book that reminded me of that sort of pleasantly melancholy feeling I get on chilly December days. I spent hours searching for some of the most magical and surprising images I could find, and in the end, I had a curated collection of almost forty images. Once I launched Motif, it took me less than five minutes to bring my book to life! The extension took care of all the hard work, and it was smooth sailing for me. Let's take a look at the process.
Tip: Before you get started, it helps to view everything in full screen.
Once you're ready, open up the album you want in "Photos" and click "File > Create > Book > Motif". Motif has hardcover and softcover books in all different sizes. Each of them is affordable, with the least expensive softcover starting at $9.99. I chose a 10 x 10 hardcover for its durability, good size, and trendy square format.
From there, Motif instantly creates your project. They have tons of themes to choose from, ranging from the classic and chic to the hip and unexpected. I almost went with "Pretty in Pink" because the color complemented some of the images I'd curated for the book, but in the end, I settled on "Gold on White" because I wanted to keep everything as simple as possible and bring the images to the fore.
If you, like me, don't have graphic design experience, I highly recommend you opt to "Autoflow" your book. The Motif technology understands images and formatting, so I trust it to do that part better than I ever could. Don't worry: they'll even help you edit your photos! If you have a bunch of images that look similar, like I did, they'll pick out the best ones for the book. Motif will also analyze every image for printing quality to make sure it'll look great in the final book.
When it came time to design the cover, I knew exactly what image I wanted to use: a pensive horse seemingly lost in a paradise of snow. I titled my book Winter Landscapes, and while I loved the sophisticated gold, I mixed it up a bit with a deep green for the text to match the trees in the cover photo. The font was perfect for what I wanted, so I didn't change it.
Here's where the fun really starts. Motif is amazing when it comes to sequencing images for you, but you can easily change any detail with their intuitive and interactive image tray. The image tray tool is like your own personal photo editor, so you'll see your best photos have been noted with a checkmark and sequenced beautifully according to their colors, atmosphere, and composition.
When it came to the first page, I went with a classic Icelandic scene. I deliberately chose a few images with an "on the road" theme (i.e. snowy streets, misty railroads) because I wanted readers to feel as though they were "traveling" through the book. From there, we visited a pastel vista from Luxembourg and a lovely polar bear from the Arctic.
One of the page layouts literally made me smile. The image tray tool paired the deer photo with a gray-muzzled golden retriever. It wouldn't have occurred to me to pair these two animals together, but seeing them there on the pages, I couldn't ignore the similarities between their expressions. There was also something vulnerable about both of them; the deer looked like he was hunkering down for a harsh winter, and the pup had clearly reached his golden years. They somehow belonged together in a way that was both heartwarming and poignant.
Motif surprised me again with a stunning layout of five images: on the left, a misty swamp, and on the right, a group of images that together formed tapestry of greens and whites. These photographs images were perfectly paired, and they shared similarly moody, wild, and ethereal atmosphere. It was a stroke of genius for Motif to couple the Swedish landscape with an abandoned waterslide; I only realized the parallel lines in these photos when they were presented side-by-side.
Next up were pages 14 and 15. The cutting-edge technology over at Motif paired up two vertical frozen landscapes, which I had hoped for from the start! That layout was followed by two sublime and mysterious photos in which all shapes and forms seemed lost in blankets of fog. From there, we went straight into another Icelandic vista across and a serene forest, and I decided to add an almost abstract crop of tree branches into the mix. As we drew to the end of the book, I wanted the images to start to feel airy and delicate, as if we were heading into the eye of a blizzard, and Motif helped me tap into that vibe.
Before checking out, I gave myself a full run-through of the entire book to make sure it was just right.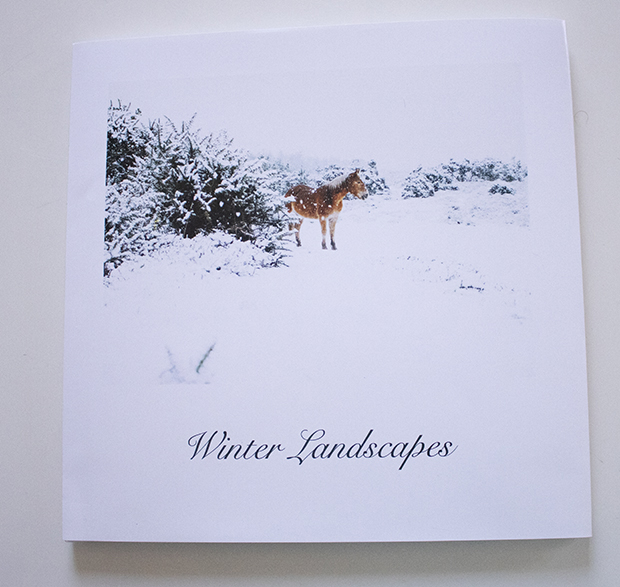 I eagerly awaited the arrival of my book, and within a few short days, I found it right outside my doorstep. The packaging was beautiful, and the book itself knocked my socks off. I grew up looking at art books, and this one instantly stood out as pretty and sophisticated. The colors came to life on the printed page, and together, the images helped tell a story about frosty and enchanted winter days. I made a cup of hot tea and spent quite a while thumbing through the volume over and over again.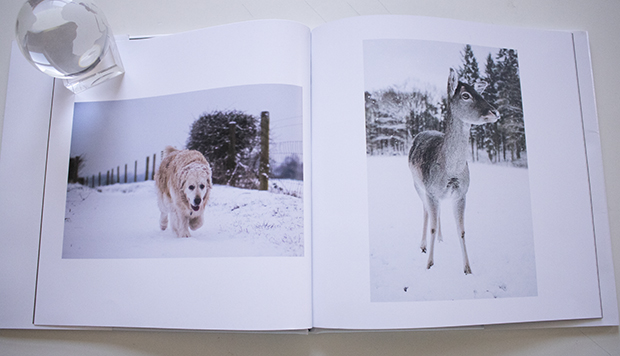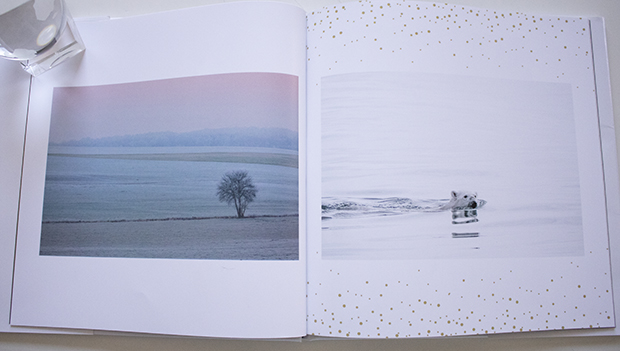 Winter Landscapes is now proudly displayed as the pièce de résistance of my bookshelf, and I know I will return to it many times throughout the upcoming months, curled up on the coach and watching the snow fall outside my window. I also created a Motif Photo book for my husband, and the process was so intuitive and quick that I know I'll be making more in the future. Using Motif was such a fun, easy experience from start to finish, and I am delighted by the results.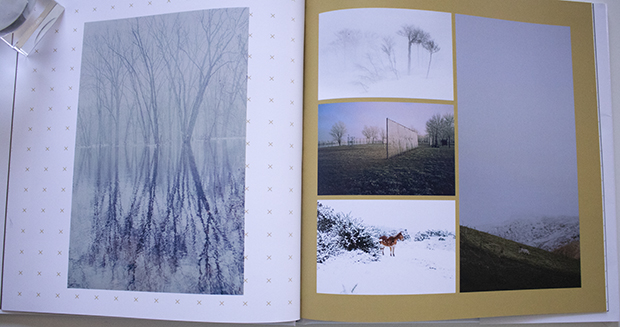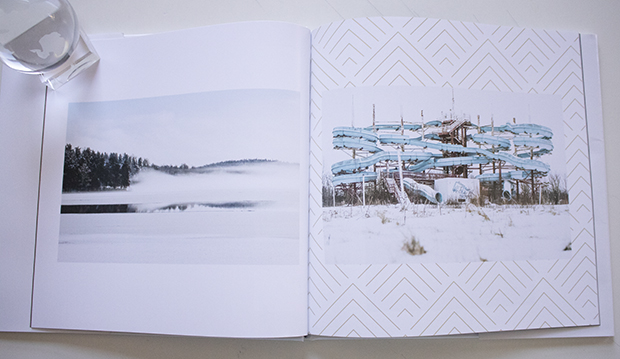 Discover More