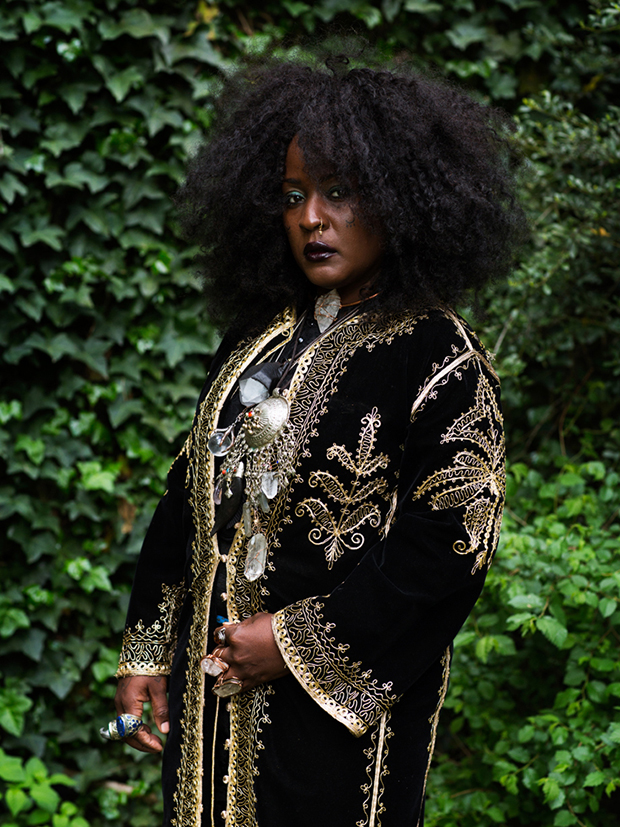 "Shine (New York, NY)," 2017, © Frances F. Denny. Archival pigment print, Courtesy ClampArt, New York City"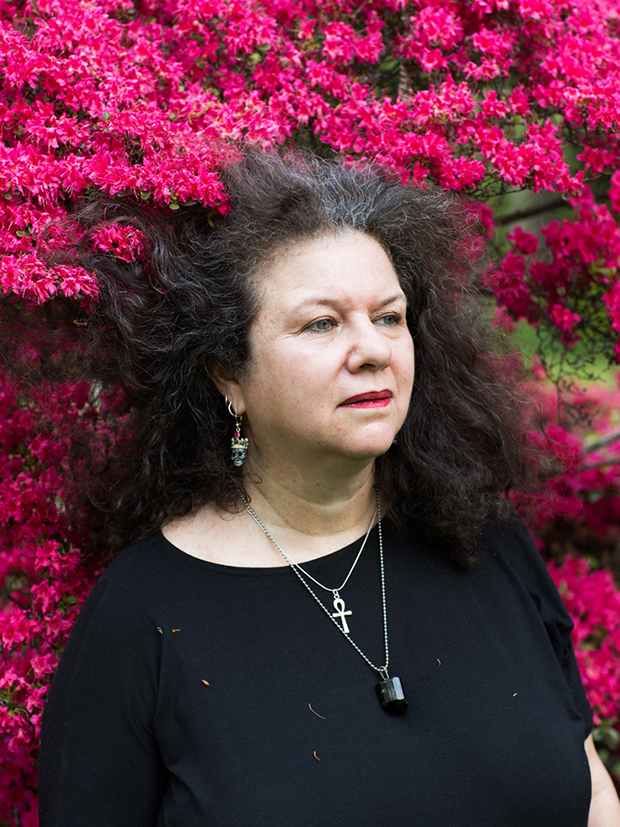 Judika (Brooklyn, NY)," 2017, © Frances F. Denny. Archival pigment print, Courtesy ClampArt, New York City
"As it turns out, there are a lot of witches out there," the photographer Frances F. Denny tells us. "You probably even already know one." Her project Major Arcana: Witches in America, now on view at ClampArt in NYC, takes us on a journey throughout the United States, introducing us a few of the many cis, trans, and gender-fluid women around the country who identity as witches. Here, the word "witch" applies in various ways; while some of the women are of the Wiccan faith, others practice outside of organized churches or religions. Denny met priestesses, healers, hedge witches, political activists, and many more during her travels. They each came into their "witch-hood" at different phases of their lives, some as young children and others as adults.
Denny understands the sensitive nature of photographing these women, and it wasn't a task she took lightly."I think it's important to remember that there are countries in the world–and even places in the US–where being 'out of the broom closet' as a witch is not considered at all acceptable," she admits. As with many other Americans, the photographer's own family history intersects with the "witch trials" of colonial Massachusetts in the latter decades of the 17th century; she's descended from both Mary Bliss Parsons, a woman accused of witchcraft, and Samuel Sewall, a judge who presided over the Salem Witch Trials (and who later expressed grave remorse over his actions and their consequences). Today, the spectre of those traumas lingers in the background of any discussion concerning witchcraft. "There is something at stake for these women to be publicly declaring themselves witches by appearing in my project," Denny continues. "For that, I feel a deep sense of gratitude, as well as a responsibility to represent them with dignity."
Still, in spite of a past riddled with oppression and violence, Major Arcana is a series about the courage of women in the face of adversity. At a time when women's rights feel continually under attack, these individuals rebuke stereotypes and defy prejudice. "I was on the phone with one of them today," Denny told me in the days following the exhibition opening. "She said that she loved standing in the gallery full of pictures of witches and that it was powerful to look around at all the 'resting witch face.' Another told me she felt that there was something collectively 'unfuckwithable' about the pictures."
The choice to limit Major Arcana to the United States was a practical one–and it's important to mention that the women featured in the photographs hail from different countries–but it does seem worth noting the political atmosphere of recent years. As Naomi Fry suggests in a wonderful story for The New Yorker, the project takes on a new layer of meaning when we consider the fact that Denny made this body of work against a backdrop of feminist solidarity. She created these portraits at a time in American history that we'll remember for the actions of a few unstoppable women stood up against patriarchal structures.
Somewhere along the way, while trekking from one place to the next, Denny found strength of her own. "I surprised myself with how brave I had to be at times!" the artist tells us. "This project required me to hop into cars with strangers in strange cities and be totally trusting of my subjects." In telling the stories of other women, any initial apprehension she may have had gave way to celebration. In one case, she spent an afternoon with a snake priestess named Serpentessa, who introduced the photographer to her boa constrictors. "I was nervous around the snakes at first, but after watching her interact with them for several hours, I let Serpentessa put one of them around my shoulders," Denny remembers. "It was an incredible feeling. Serpentessa works with the snakes as a healing modality, and I have to say, it totally clicked for me once I felt that snake wrap itself gently around my shoulders. It felt cool to the touch, and somehow very calming."
See Major Arcana: Witches in America at ClampArt through November 24th.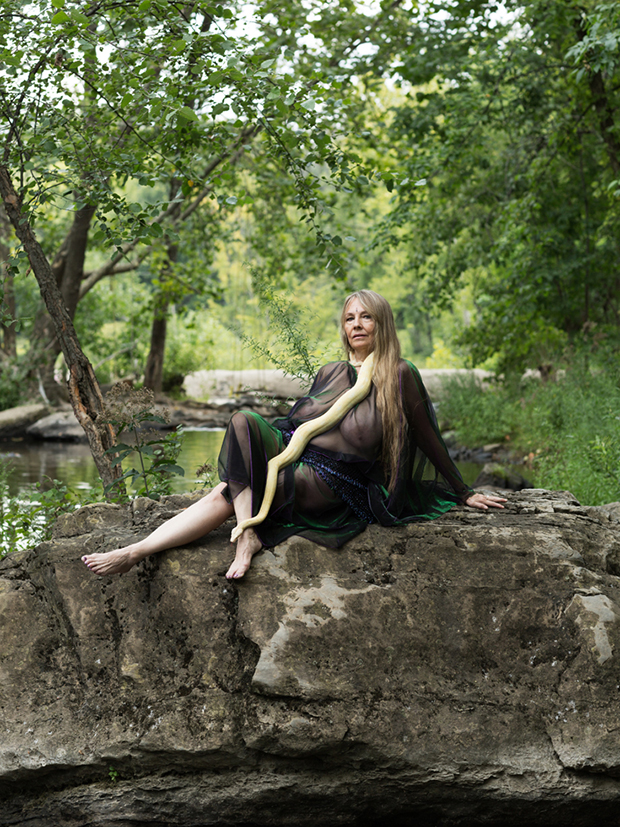 "Serpentessa (Esopus, NY)" 2016, © Frances F. Denny. Archival pigment print, Courtesy ClampArt, New York City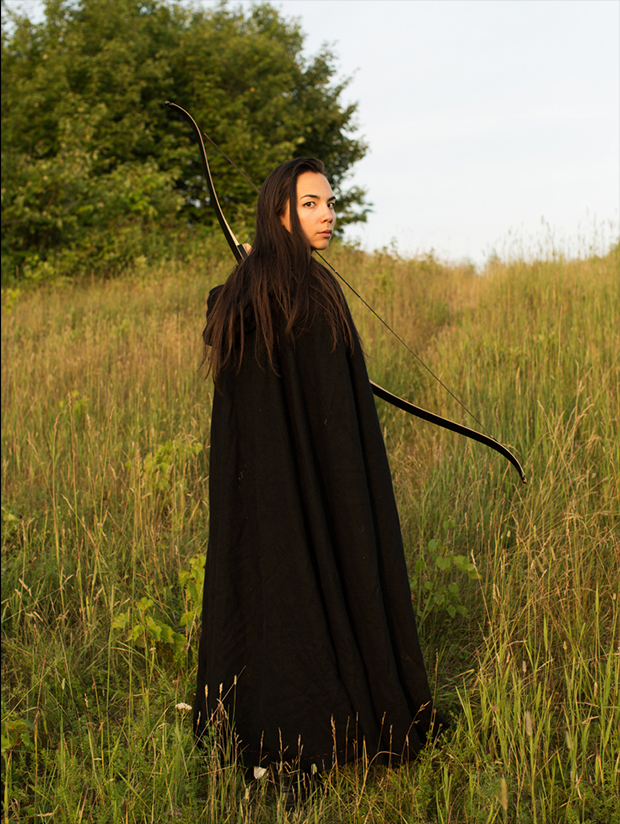 "Leonore (Montpelier, VT)" 2016, © Frances F. Denny. Archival pigment print, Courtesy ClampArt, New York City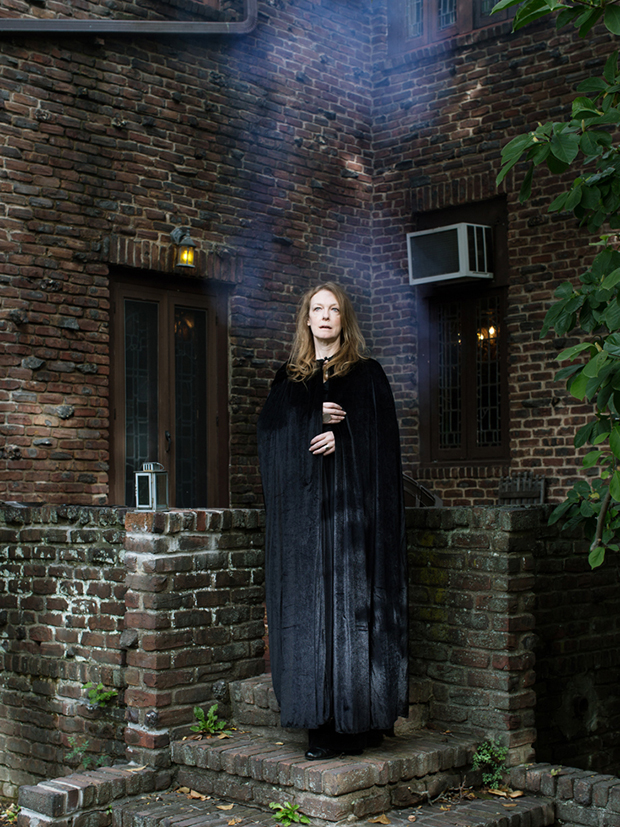 "Deborah (Nyack, NY)" 2017, © Frances F. Denny. Archival pigment print, Courtesy ClampArt, New York City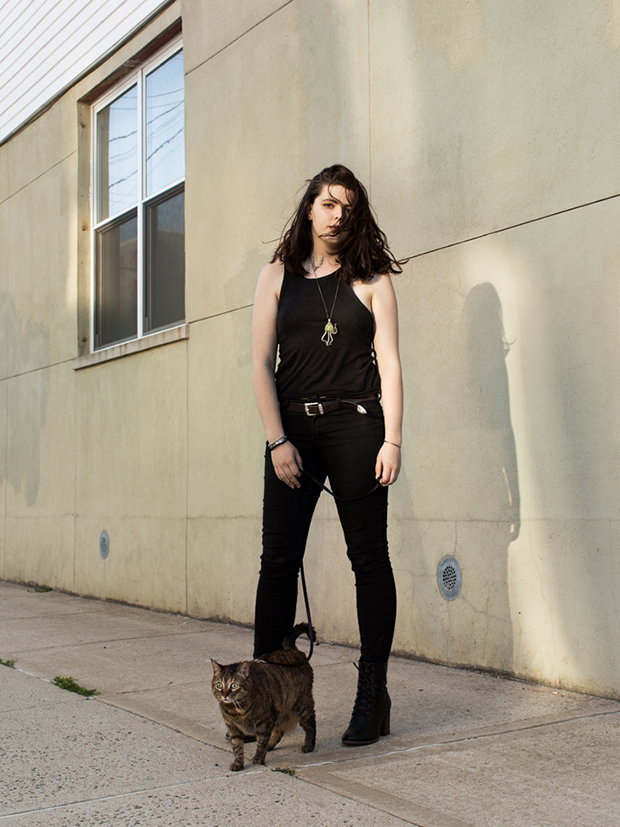 "Kir (Brooklyn, NY)" 2016, © Frances F. Denny. Archival pigment print, Courtesy ClampArt, New York City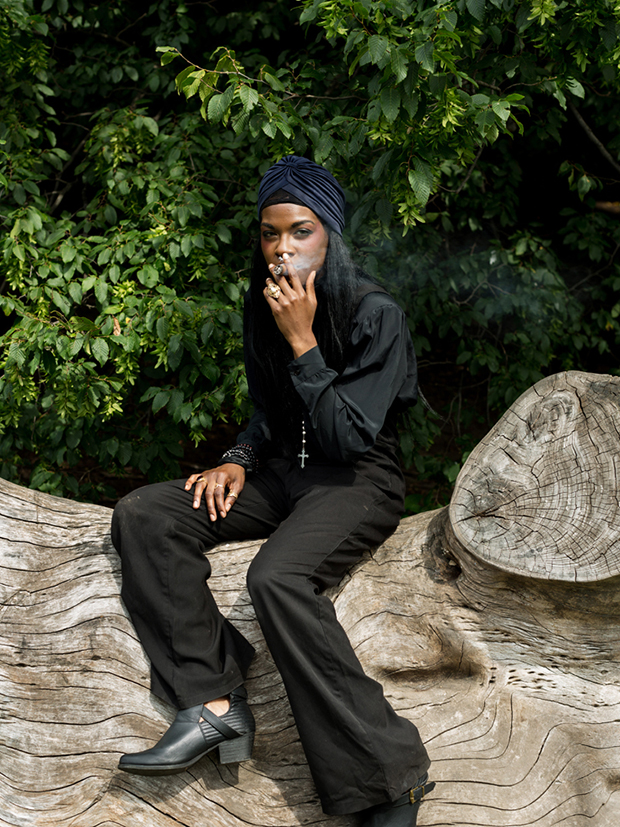 "Wolf (Brooklyn, NY)" 2016, © Frances F. Denny. Archival pigment print, Courtesy ClampArt, New York City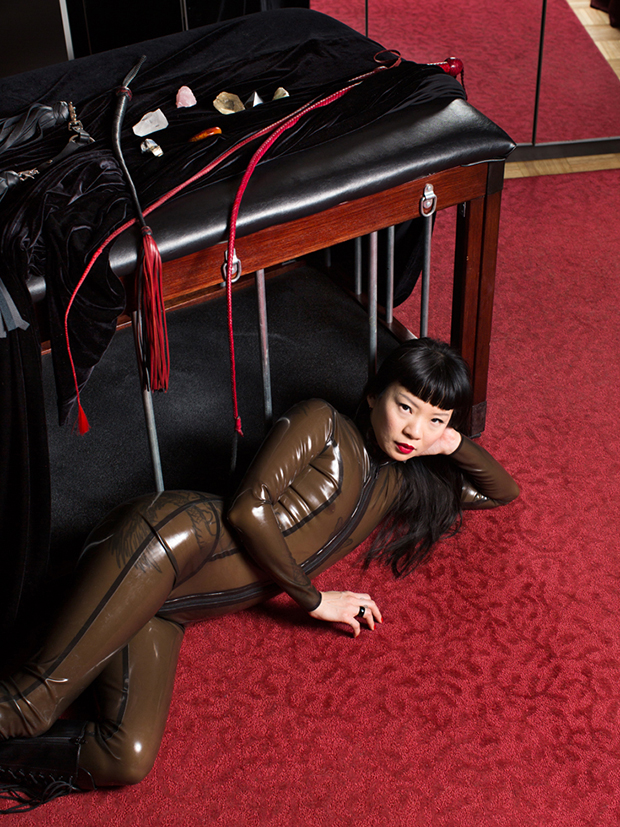 "Dia (New York, NY)" 2017, © Frances F. Denny. Archival pigment print, Courtesy ClampArt, New York City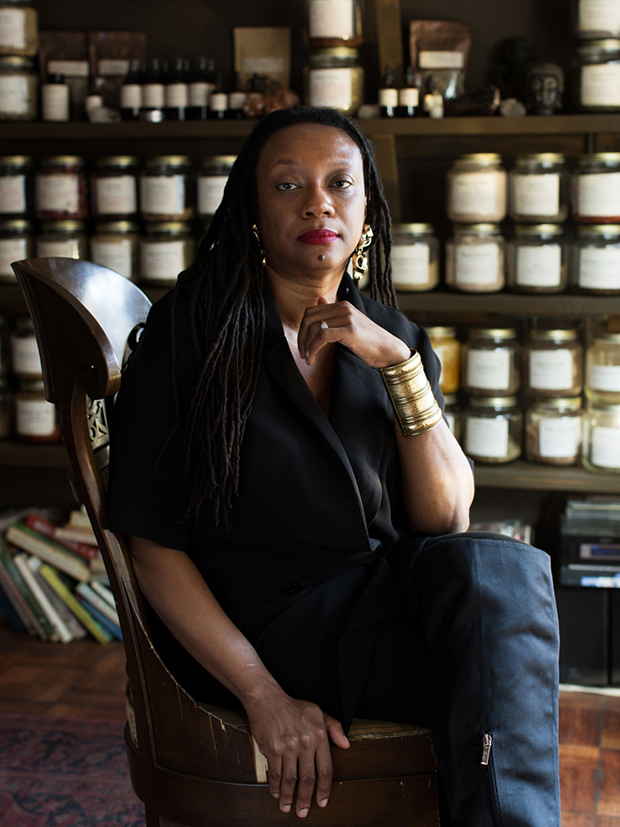 "Karen (Brooklyn, NY)" 2016, © Frances F. Denny. Archival pigment print, Courtesy ClampArt, New York City
Discover More