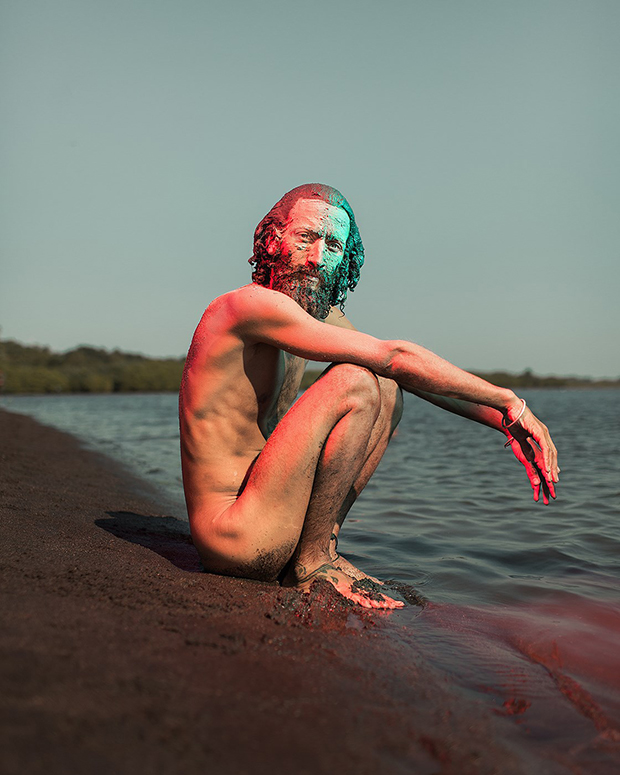 Rainbow Gathering, Guatemala
When I first wrote about photographer Benoit Paillé last year, it seemed as though he was in a different place every time I emailed him. "I'm always on the move," he told me. "Okay," I thought to myself, "I get it. Photographers travel." Turns out, I hadn't understood after all. He was being literal. This particular photographer lives on the road. His house is a 21-foot camper van.
Paillé abandoned the luxuries of modern living nearly four years ago. He's journeyed all over the Americas with his dog, and he's stopped over at places he finds interesting and banal, quirky and ordinary. He's spent time at Rainbow gatherings with the people he considers to be his found family. He's also visited quarries where men and children work hard for only five dollars per day. He tells funny stories, and he tells poignant stories– usually at the same time.
Paillé's kaleidoscopic photographs, made with a flash and sometimes colored gels, walk a fine line. They are autobiographical, and not one detail is ever staged, but at the same time, they belong- at least in part- to the world of make-believe. They aren't dreams or hallucinations, but they might as well be. This is Paille's reality, but that doesn't mean it's real.
I interviewed Paillé once more after our Editor-in-Chief, Feature Shoot founder Alison Zavos, selected him as a winner of the Feature Shoot Emerging Photography Awards. I anxiously awaited his responses, and when they arrived in my inbox, I had to write back just to ask, "Is everything true?" He responded with photographic evidence. The tales you will find below actually happened.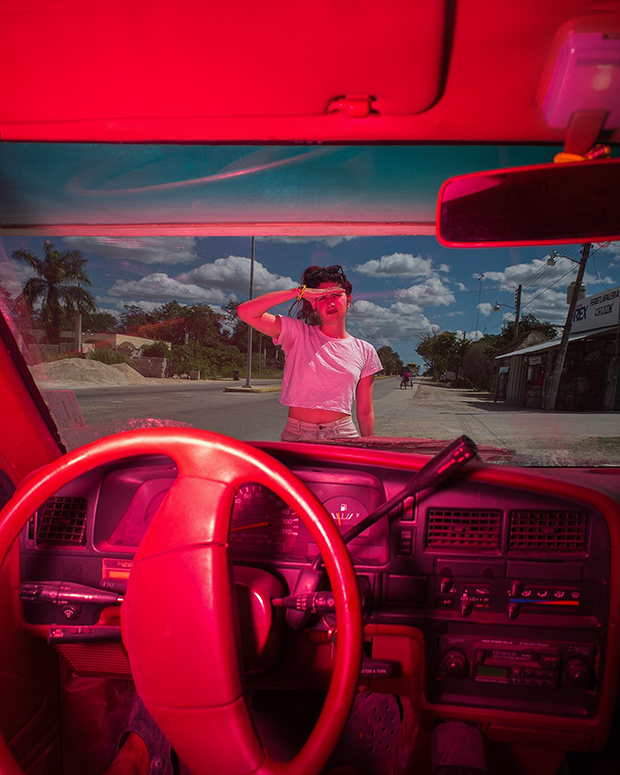 Tulum, Quintana Roo
What are some of the most vivid memories you have of your time on the road?
"I take too many drugs, and so I don't remember much. That's why I take photographs. The people I photograph are strangers; I take two seconds of their time, and then it's done. Here's one very vivid thing that happened to me recently: while I was parked on a beach in Mexico, at night, a couple of guys broke through three windows of the camper and attacked me with harpoons. I got a harpoon in the ribs, in the shoulder, and in the eye, which I thought I had lost. I ran after the attackers with my machete, and I think I cut one of their hands straight off. I wish I had the hand. I still see crooked. I'm sort of a Cyclops now."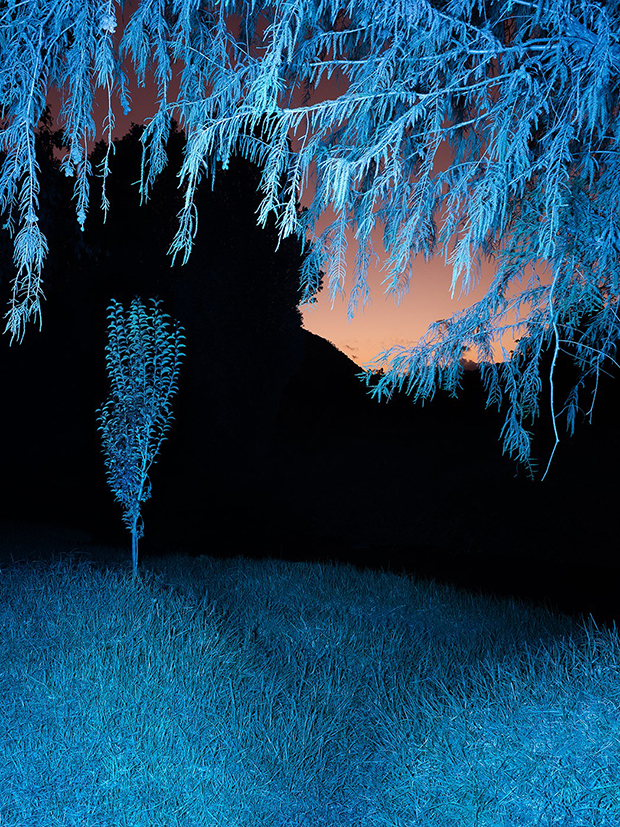 San Cristobal, Chiapas, Mexico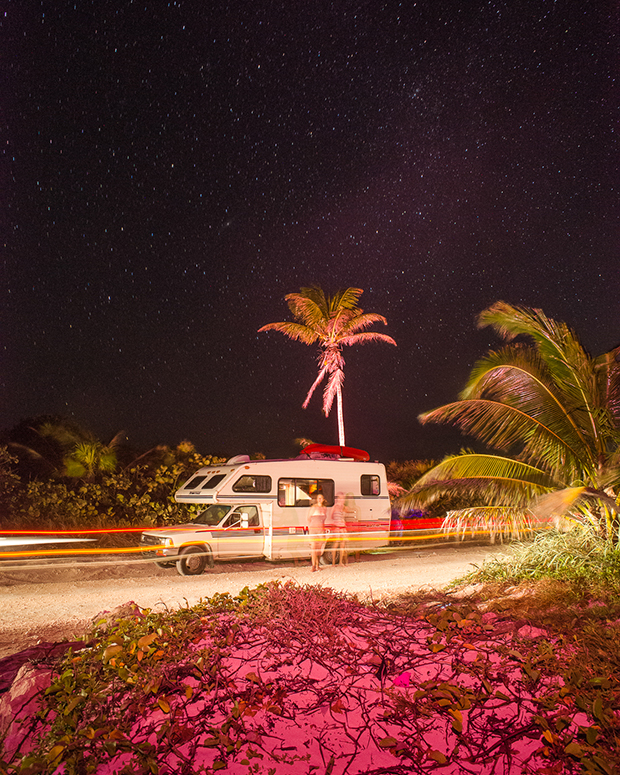 Mexico
What are the logistics of living in a camper? Can you park it anywhere, or do you have to get some kind of permit?
"I live in the street and don't get any permission. I just inform myself about safety. The camper is always breaking because there are holes and bumps all over the roads. People who live in vans make-believe that they have freedom. They use the hashtag #vanlife, but 100 percent of the time it's incredibly complicated and not freeing at all. You need permits, and it's difficult to cross borders. It's all very annoying. Living in the camper has also taught me to fix things myself; it's easier to do that than to ask someone.
"What else? It smells all of the time because of my poop, especially here in Mexico, where it's 37 degrees Celcius. I have to find places that are really far, in the jungle, to dispose of my shit. Once, I got off of the road and pulled into a service station, and my car hit a big drop on the way. I parked anyway, and I went into the roadside restaurant to eat. Everyone was looking at me funny. It's because there was a huge line across the asphalt where the truck had dropped; 35.7 liters of my shit was smeared everywhere, over 4.5 square meters. The service station guy had already covered it by the time I came outside.
"Also, I modified my stovetop so that more gas would come out, and I can make french fries."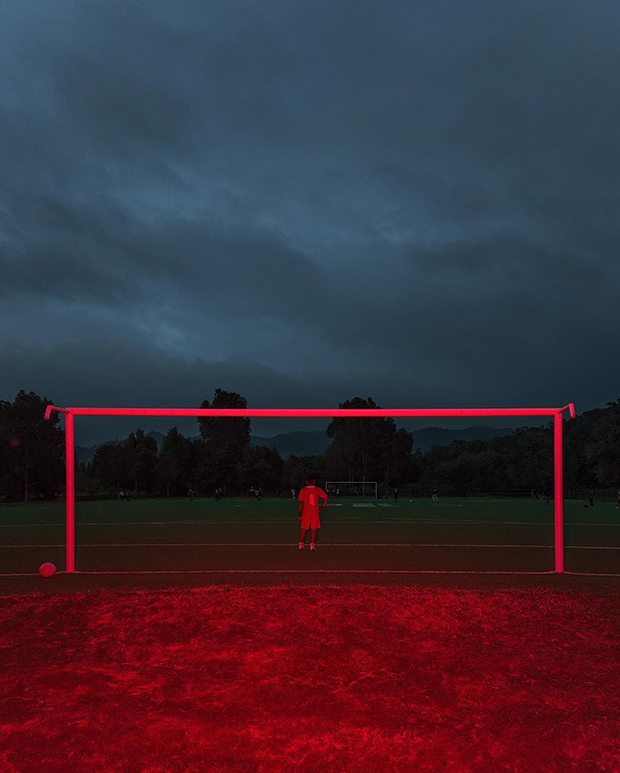 Football goal, San Cristobal, Chiapas, Mexico
What does your day-to-day life look like? Where do you sleep, eat, hang out? What's your routine?
"I wake up at 10:30am. I poop. I take a walk with my dog. After that, I eat a bowl of sugary cereal. I'm typically still hungry. I go on the Internet to see if I have any new likes. I check that no one has stolen anything off of my truck. At about 1:30-2pm, I start repairing things. I smoke hash off a knife on my modified oven. From 3:45-5pm, I think about my art. I make dinner, and I go to sleep. I sleep in the bed in my camper, while spooning my dog."
What's the hardest thing about living a transient lifestyle?
"When you live a transient life, everything is hard and complicated and shitty. You're not really transient because you're always negotiating borders and checkpoints and being controlled. Also, you always need to find water; you need to empty your shit tank; you need to find gas to cook; it's a constant cycle. You're always searching for something, especially in developing countries. I've messed up five computer screens in two years. I've lost eighteen sets of keys to the car. I have six sets of keys prepared in advance because I lose them all the time. The truck has this way of eating the things you leave in it."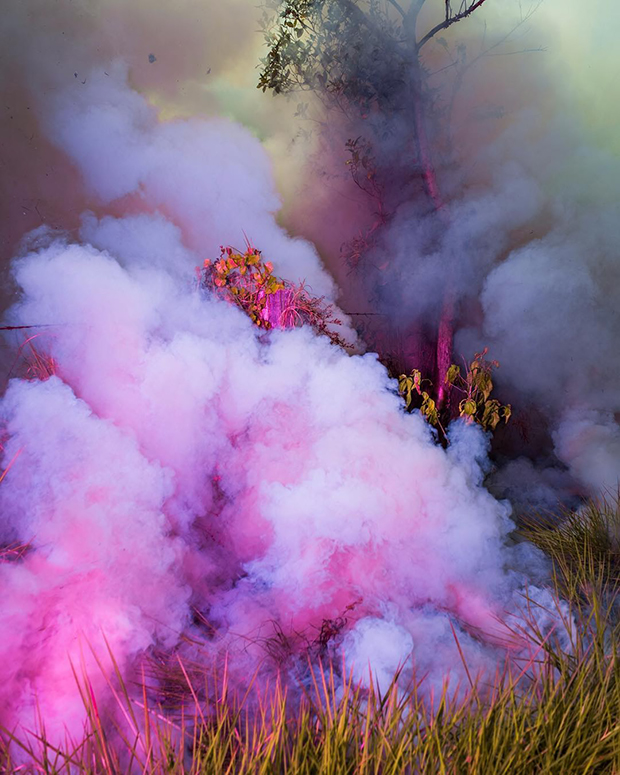 "la vrai nature des choses et des mots" ("the true nature of things and words")
How does the lighting work? What does your set-up look like?
"It takes me thirty seconds to take a photo. I take them with a compact camera and a bare-bulb flash. I take most of my landscapes in the daytime, or on cloudy afternoons, but some at night, and I use frontal lighting. I don't have a set-up; these are just snapshots, taken at random. I use the light as I want, and it creates a scene that becomes theatrical."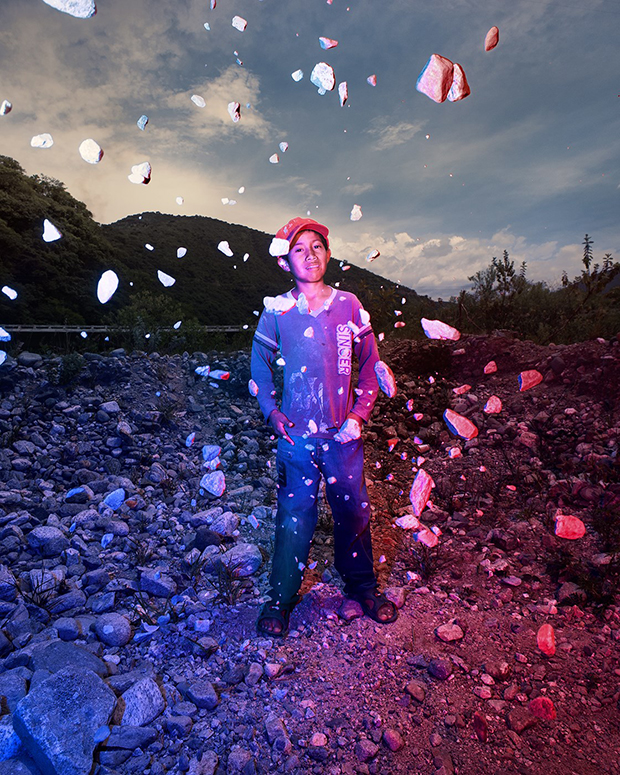 9-year-old worker in a quarry, Motozintla, Chiapas, Mexico
Who are the people in your images? Are they friends? Strangers?
"They are both: friends or strangers. But I never take photographs with models. These are spontaneous snapshots. I don't like the idea of finding models to shoot; it'll result in a fake product. This is a documentary of my life, and in my life, there are no models."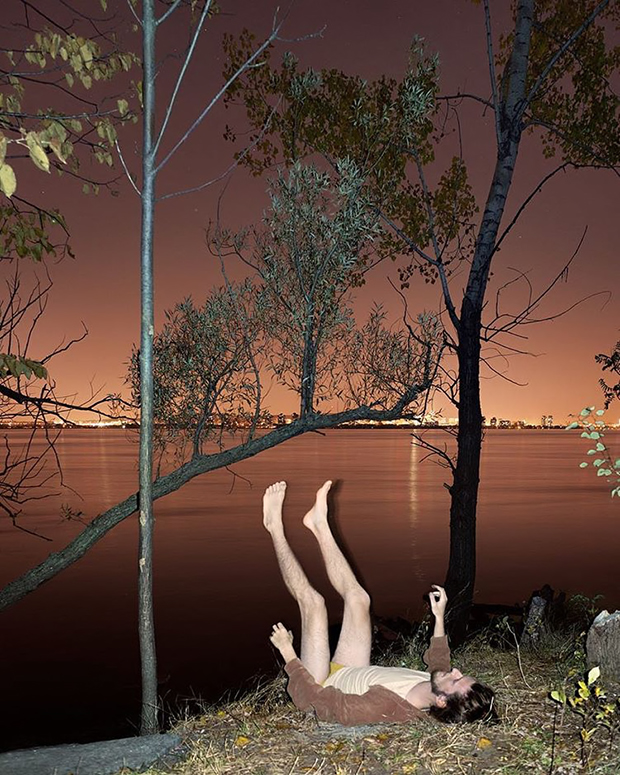 Montreal, Quebec
What's the most beautiful thing you've seen in your years traveling?
"I think beauty is subjective; it doesn't really exist. I don't look for beautiful things or beautiful landscapes. I just move forward and live my life. Maybe the moments I spend laughing are the most beautiful. Actually, the most beautiful is my dog."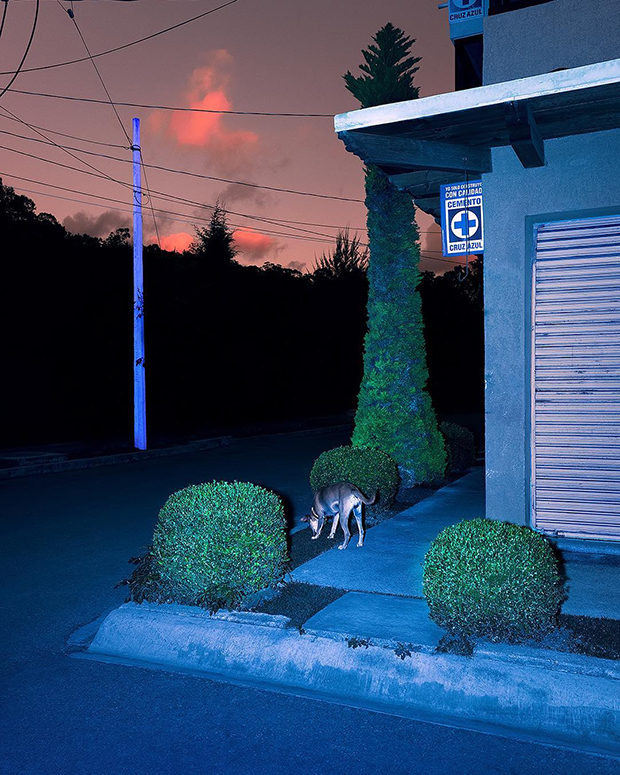 Pulga the dog
Will you ever go back to living in a home without wheels?
"No, I don't think I'll move to a home without wheels. What I want is to move to a bigger truck, an industrial one that isn't made of cardboard, like this camper is. At one point I'll probably become a quadriplegic because I don't take care of myself, and I'll be forced by the government to live in a mental institution. But for now, I'm going to keep living in a camper because I can."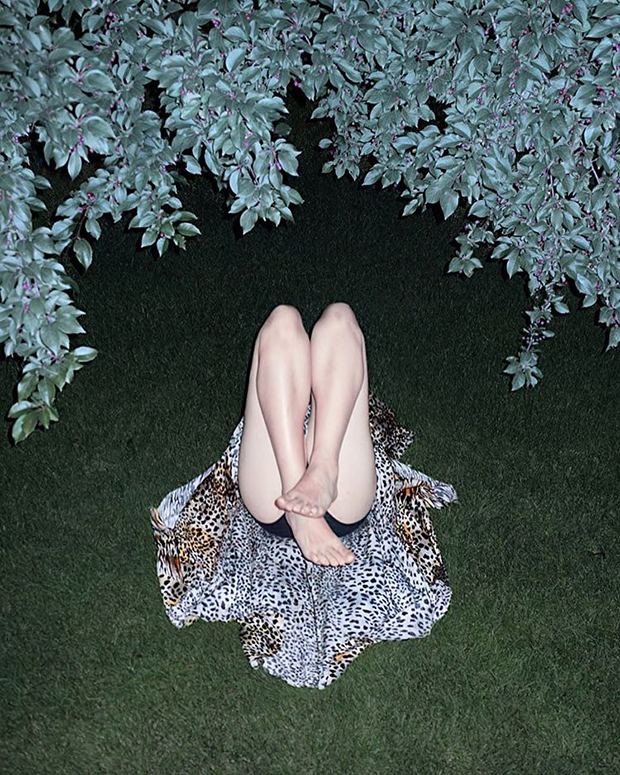 Amélie, Saint-Joseph de Beauce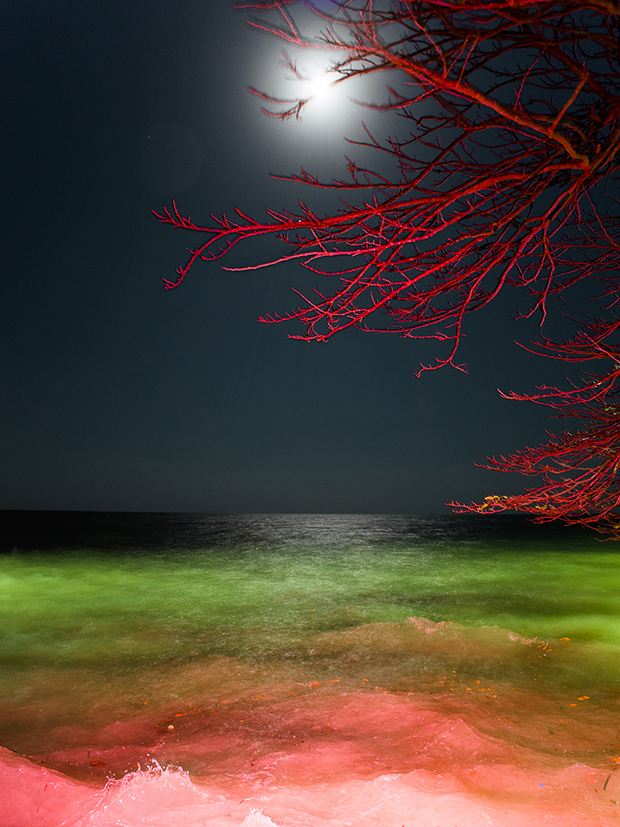 Mexico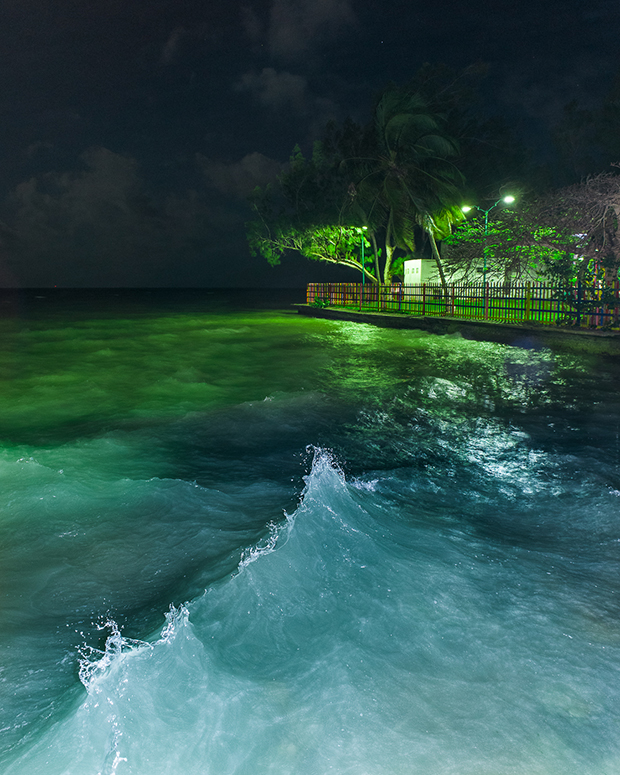 Chetumal, Quintana Roo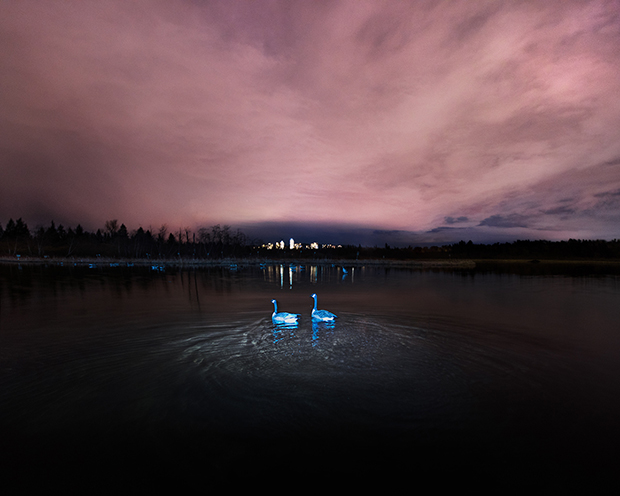 Canada Goose Burnaby Lake Regional Park, Vancouver
All images © Benoit Paillé. Follow Paillé on Instagram. All images on his official website are available as prints.
Discover More