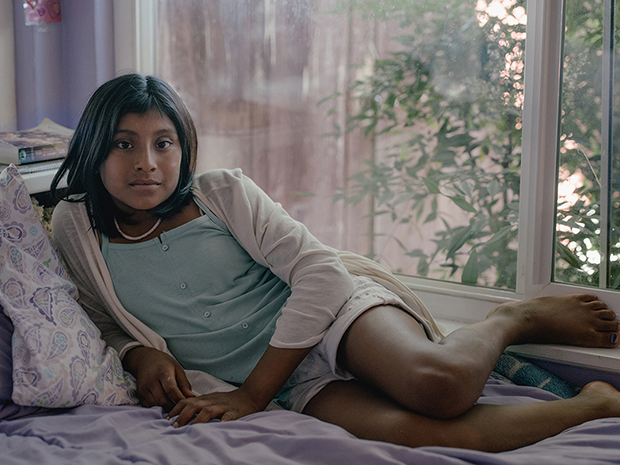 "All my friends say 'Oh, I started my period.' or 'I'm a B cup now.' It's hard for them to understand that that doesn't happen to us and that we can't give birth. Not that we necessarily want to, but we do want to feel the same." – Lilly, 12-year-old transgender female, North Central California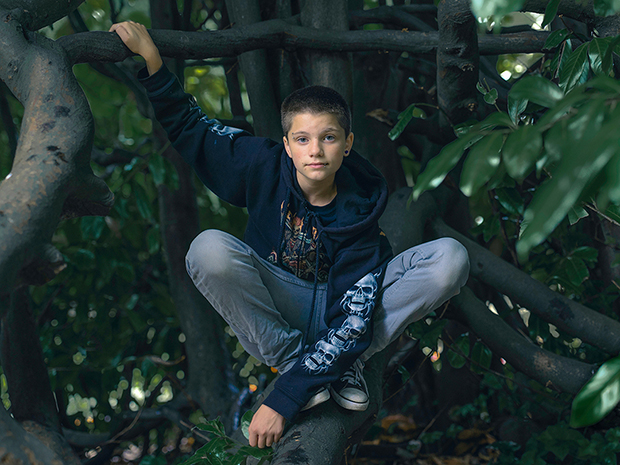 "I know very well that I'm male, and yet I'm treated like a young child, as though I don't know my own mind, when I've never been so sure of anything. I think it's unfair to expect transgender children to live in the wrong body. My whole life is blighted by it. It never leaves. I'm always confronted by it because I have to live in a body that is not mine. " – Zak, 13-year-old transgender male, Isle of Wight, England
Photographer Annie Tritt embarked on Transcending Self, a collection of portraits and interviews with transgender and gender expansive children, teenagers, and young adults around the world, more than two years ago. She spent the first year learning and absorbing information. She'd seen the inaccuracies and potentially hurtful stories the press had made in handling the subject in the past, and she wanted instead to give voice directly to the transgender youth.
"This is not my story," she says, "It is theirs."
For the project, Tritt collaborates with young people aged three to twenty, and in most cases, she also spends time with their parents. She met the first through Gender Spectrum, a community organization that agreed to include her project in their newsletter. She and the parents— or the older youth— typically have long phone calls before the initial meeting, which usually takes up the entire day.
"I don't work to gain trust," the photographer writes via email, "If I deserve it, then people will trust me."
With the younger kids, she spends as much time playing as she does talking. She travels to see them, and sometimes she stays overnight with the family. They confide in her about bullying, coming out, transitioning, and daily life. Some have experienced suicidal thoughts; all have hopes and dreams for the future. Many wantto be parents themselves someday. Each participant has the right to withdraw at any point from the project if they feel at all uncomfortable. The photographer stays in touch.
Tritt is right when she says this isn't her story. When asked about herself, she's quick to downplay her own role: "I don't do anything special. I respect them. I honor them. I listen to them." Still, her story has also become intertwined with those of her young heroes. She's made memories with them that she'll carry for the rest of her days.
Zak, a 13-year-old boy from England, showed her the tree he used to climb when things were especially painful. "Zak took refuge in this tree," she remembers, "So we all spent about an hour walking around to find the tree. I didn't think we would find it, but we did. The light was beautiful."
With Lilly, a 12-year-old girl from California, she played on the trampoline. Lilly's father took a picture of the two of them and found himself returning to it the following morning.
"Hope lies in that image of you with your arms around our daughter, embracing her and loving her for all that she is," he wrote in a letter to Tritt, "These are the kinds of daily actions that will make the greatest difference in all our lives."
The photographer has dozens of stories like this one. These individual people have come to mean a great deal to her, and her most sincere wish is that their pictures and words will help protect others from prejudice, hatred, and bullying. These young people are beacons of a better future, spread out across the globe. Perhaps 15-year-old Sky Noah said it best when he had this message for anyone going through a particularly rough patch: "It gets fucking better."
It's become personal for Tritt. The project makes her think about her own childhood and the pressures the adult world placed on her shoulders— what they told her to wear, how they told her to act. She now has two twin daughters of her own, and Transcending Self continues to teach her about what it means to be a parent, to accept and cherish one's child for exactly who they are.
Until now, Tritt has been funding Transcending Self entirely by herself. To help her continue to tell these crucial stories, please consider making a donation to the project here. Follow the work via Tritt's website, on Facebook, and on Instagram.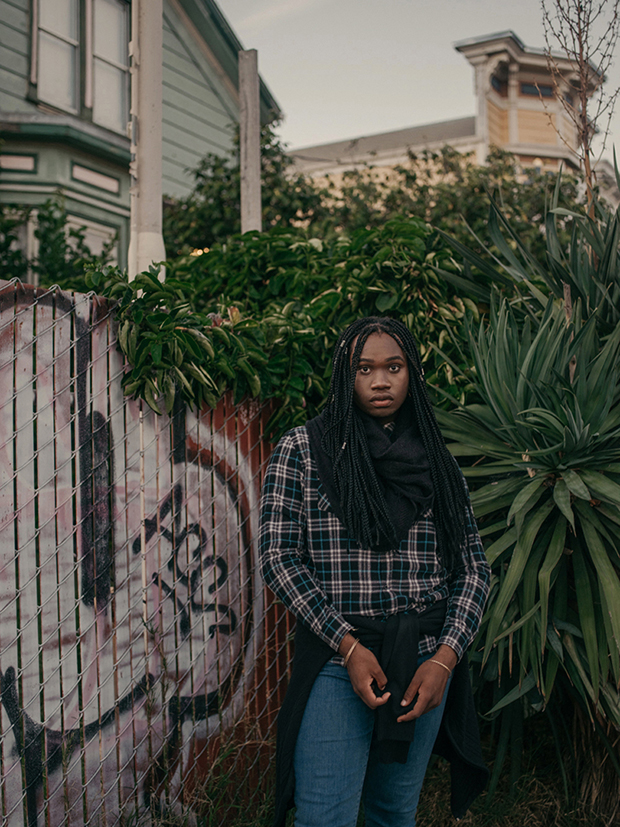 "I am a lover. I want to spread love everywhere I go. I want to see me and think of my struggles. I want to be the reason people fight to be who they are. I hope that I am able to help girls like me so they don't go through what I did. I want to be the strong and beautiful woman I picture when I look to the future." – Azaj, 17-year-old transgender female, Oakland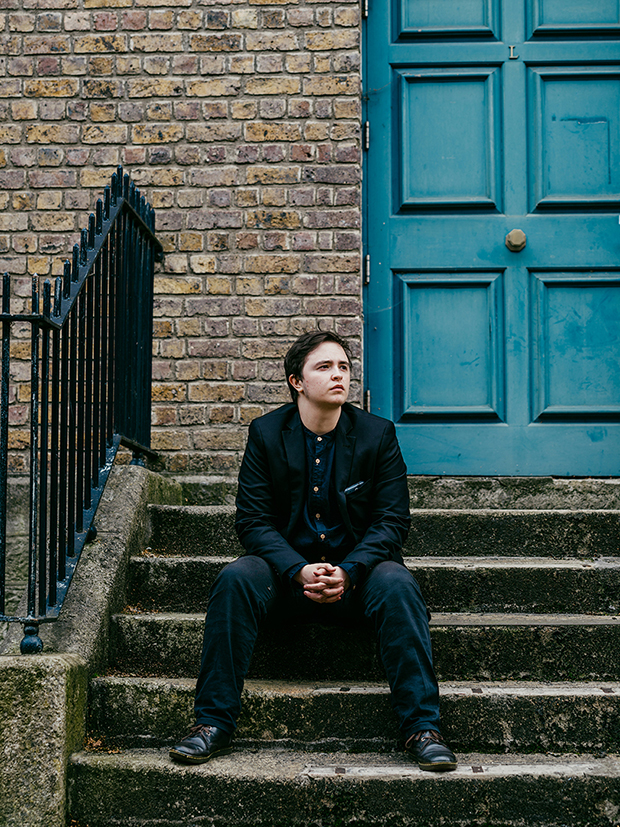 "Being trans is not the sole thing that makes up my being. It is important and deeply necessary to have a full understanding of my story, but many ignorant cis people do not think of trans people outside of their being trans. As soon as someone's trans-ness is brought up, the individual becomes nothing more than "the trans person" to ignorant cis people. I am trans, but I am also asexual, autistic, an actor, a singer, a playwright, an artist, a storyteller, a geek." – Nathan, 19-year-old transgender male, Dublin, Ireland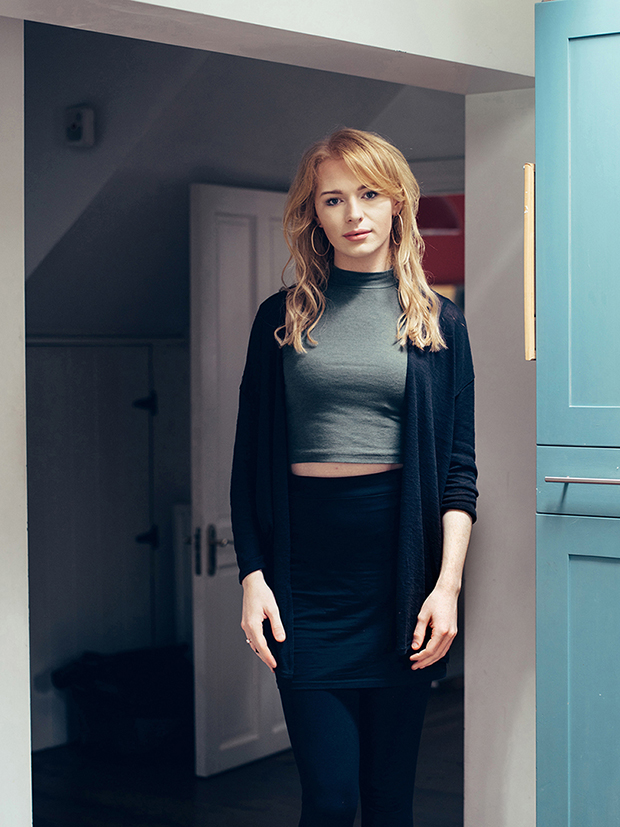 "My mother is my biggest support. She has been there through the good and the bad days. I hope someday I can have a family and be an unconditionally loving mother, just like mine has been to me." – Chloe, 20-year-old transgender female, Cork, Ireland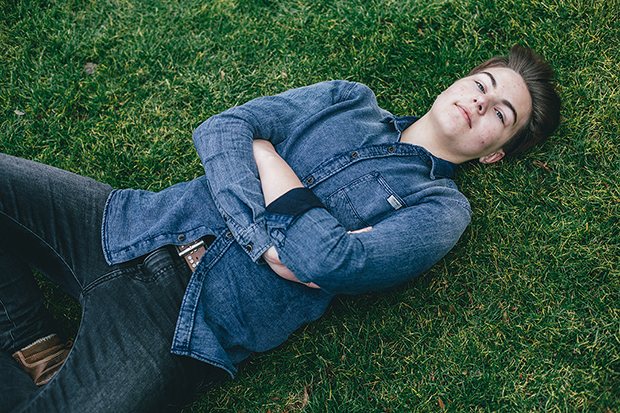 "To everyone out there struggling with anxiety, depression, gender dysphoria or whatever: There will be hard times- nobody can deny it – but in the end, it is totally worth it. Maybe you'll think stuff like 'I don't want to live anymore,' 'I'm not worth it' or 'everyone hates me, I wanna be invisible.' Just let me say this one thing to you: It gets fucking better. Even if you don't believe it, it gets better. Life is a gift, and you should live as happily as you can. Talk to people. Laugh as much as you can. Never give up fighting!" – Sky Noah, 15-year-old transgender male, Stuttgart, Germany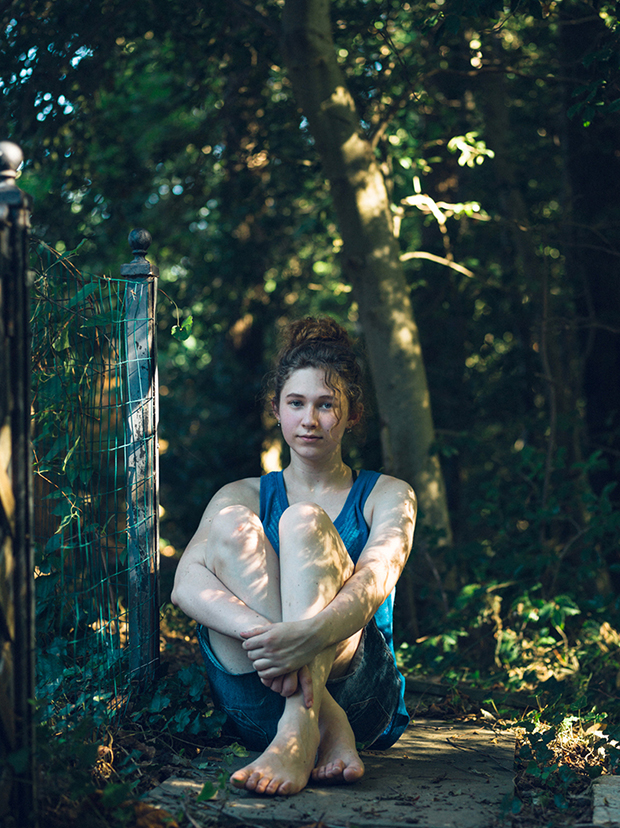 "I can't change hearts and minds. All I can do is be my true self with the hopes that people can move past their bias once they get to know me. I believe that this project can help do that on a larger scale, and help others understand that at a basic level, we all want the same thing, which is to be accepted not in spite of who we are, but because of who we are." – Stella, 16-year-old transgender female, Northern Maryland
All images © Annie Tritt
Discover More