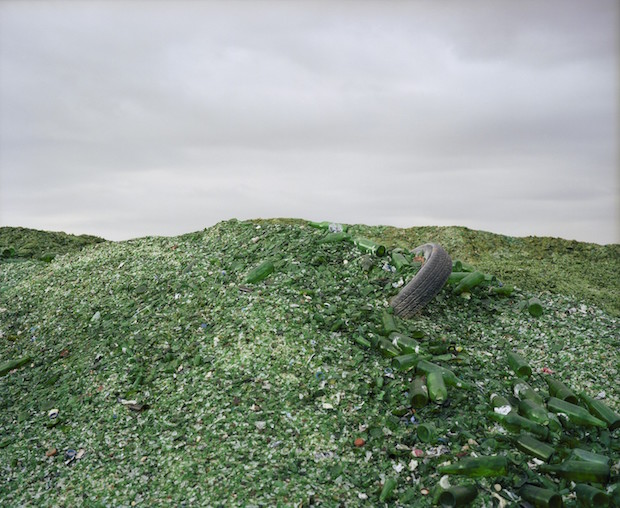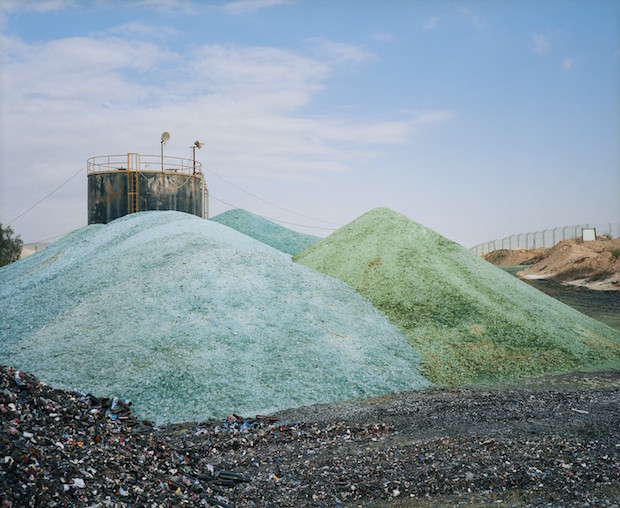 Dotting one of Israel's most remote desert towns are enormous piles of jagged glass. "Tiny shards, millions of them, piled into rolling hills of green and brown," Tel Aviv-based photographer Oded Balilty describes.
To some, they might seem nothing more than piles of broken glass in an otherwise barren landscape. But to Balilty, the represent the glittering completion of a symbolic cycle.
"It's like sand dunes, literally, because glass is made from sand," Balilty, who photographed the glass for a project called Glass Mountains, told National Geographic. "They put the glasses in the desert. It's very symbolic. It's like the bottles are dying there, and they get new life. It's like 'from dust to dust.' So to be in the middle of this circle, it's something that I really enjoy watching."
The piles, some as high as 50 feet, are made of rejected bottles from Phoenicia Glass Works Ltd., a factory that produces bottles for Israeli wineries and companies such as Coca Cola, Pepsi and Heineken and employs about 250 people in the desert town of Yeruham, people who work every day of the year — even through Yom Kippur, when the rest of the country takes the day off (turning off the glass ovens would mean hardening the melted glass and clogging the machinery).
About 300,000 bottles or so are deemed too flawed for use and get discarded into piles for recycling, and Balilty noticed them gleaming in the sun while on assignment for a different project.
"I realized that when I'm working in an area when things are not moving or slow I work differently. I adapt myself to the surroundings," Balilty, a Pulitzer Prize-winning photojournalist for the Associated Press, told Feature Shoot. "Over there, I felt that it was almost like a therapy because the area is so quiet and colorful and nothing is moving. The only thing that is moving there is me. I can walk around ten times and not miss the picture. It gave me more time to think, and even if I came back a week after, it was still the same. Most of it."
So the glass, placed there by humans, mixes with the sand as it blows in the wind, "like a surreal nature preserve," Balilty says. "The dripping broken bottles into the natural environment at the edge of the recycling plant show us that even in a place where there is seemingly hope found in recycling, the quantities of human products threaten to break every barrier in their way, take over the space and conceal it."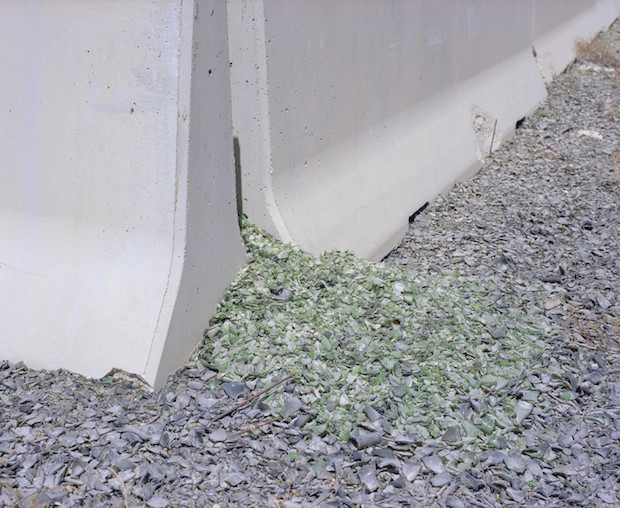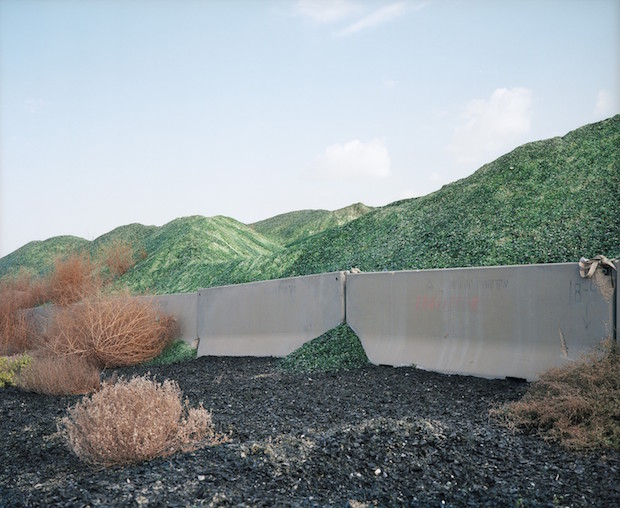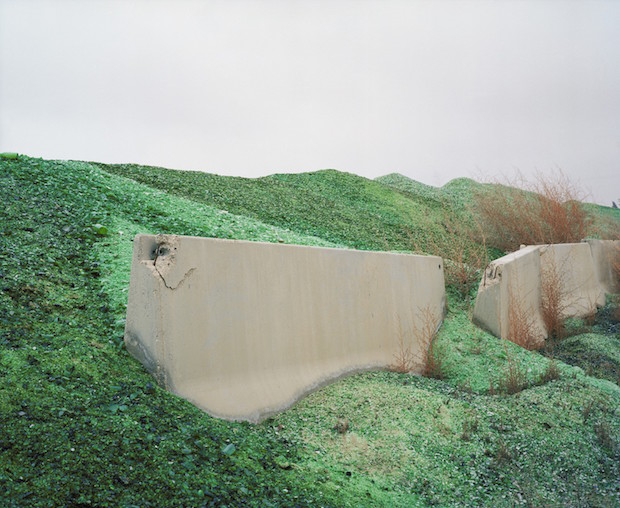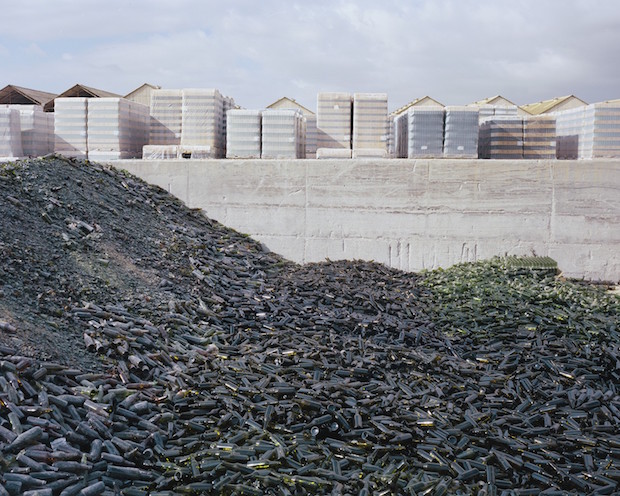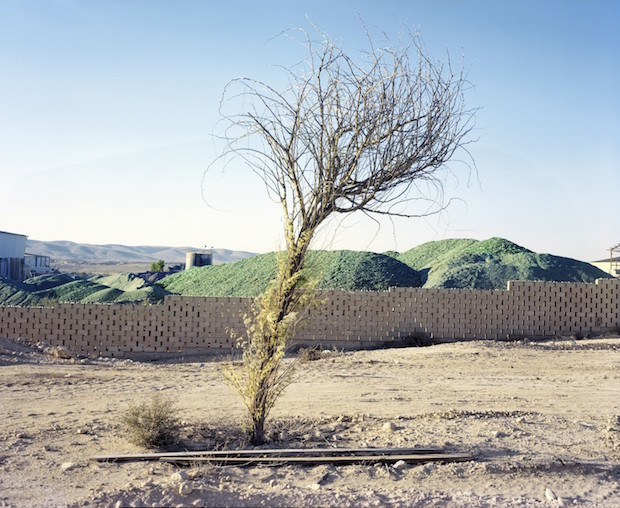 All images © 2014 All Rights Reserved to Oded Balilty / AP